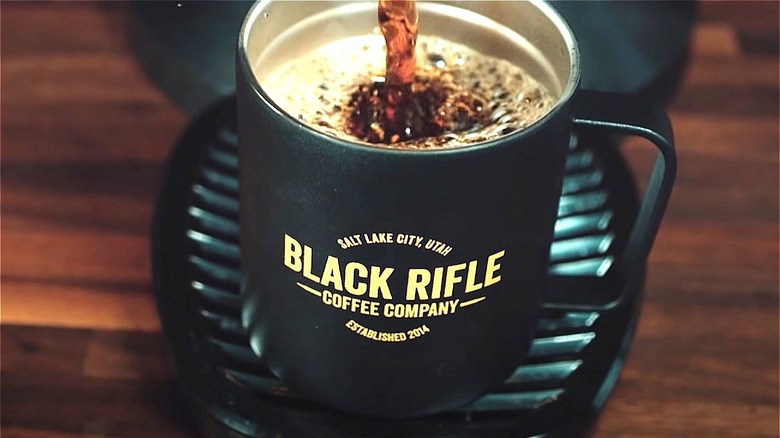 Founded and fueled by military veterans, Black Rifle Coffee Company's slew of premium brews traces their roots to Operation Iraqi Freedom. The company was a dream of Evan Hafer's that began percolating in 2003 behind enemy lines. A former member of the Army and CIA contractor, Hafer has built a coffee company that has found itself on the battlefront of business and in the trenches of today's ongoing culture wars, per The New York Times.
Colloquially known as a conservative coffee company, Black Rifle Coffee Company sticks to its guns (yes, pun intended). "I know who my customer is. I know who I'm trying to serve coffee to. I know who my customer isn't," Hafer told The Wall Street Journal. "I don't need to be everything to all people."
So, how exactly did Black Rifle Coffee Company become the company that it is today? And what's next for this java purveyor? Read on to learn the untold truth of Black Rifle, a company that supports veterans and brews coffee for the home of the brave.