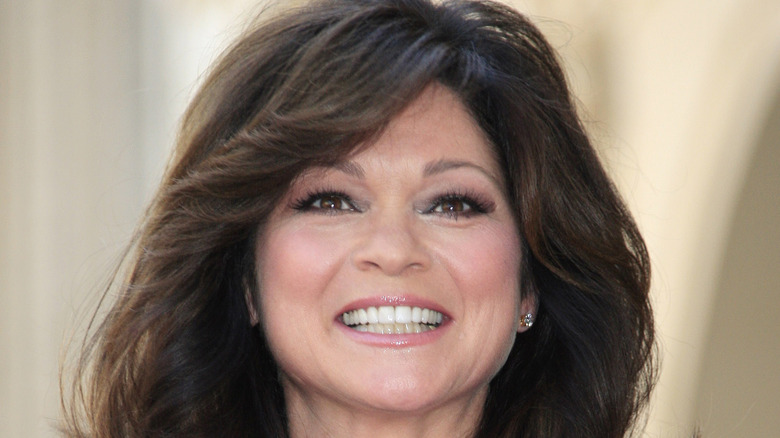 Celebrity chef and television personality Valerie Bertinelli has been in the spotlight for most of her life, and there's no denying she's worked hard for her impressive net worth, numerous awards, and Food Network shows like "Valerie's Home Cooking." She's had an illustrious career in the food industry and has experience juggling multiple roles: She's a veteran of the small screen, a best-selling author, a proud mother, and more, according to her website.
Since Bertinelli made her debut at the age of 15 as Barbara Cooper on the hit sitcom "One Day at a Time," fans have adored her comedic chops and down-to-earth personality (via Good Housekeeping). She went on to star in other beloved TV series like "Touched by an Angel" and "Hot in Cleveland." In fact, she's been on camera for so long, the chef and actress told Entertainment Weekly it's hard to imagine her life otherwise. She said, "I never pictured my life the way it is. And yet, I can't picture it differently."
When she left scripted acting to pursue a career as a television chef, it turned out to be a natural transition. "I've been in front of the camera since I was 12 years old [but] I have been cooking longer than I have been acting," she told Closer Weekly. "I was never quite comfortable acting. Now, I'm just able to be me and cook."
There's more to the Food Network star than meets the eye. Here's the untold truth of Valerie Bertinelli.
Valerie Bertinelli was raised all over the U.S.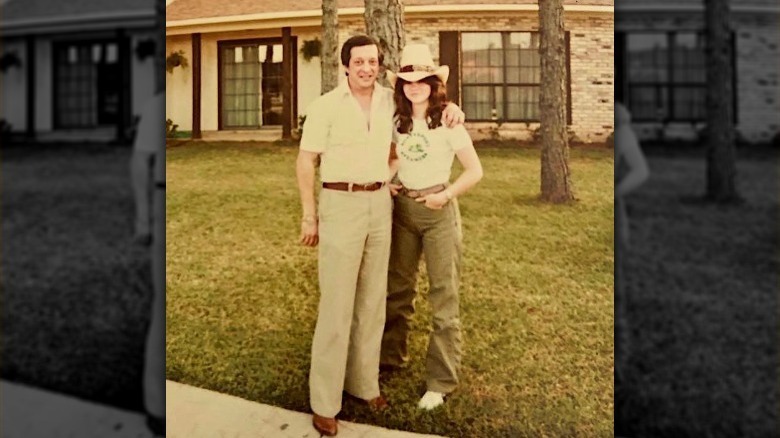 Valerie Bertinelli was born on April 23, 1960, in Wilmington, Delaware, to Nancy and Andrew Bertinelli. Because her father was an executive at General Motors, the family frequently moved to different cities while she was growing up (via Detroit Free Press). In fact, they traveled so much that Bertinelli still calls herself a "GM brat."
Her father was relocated to a General Motors plant in Detroit, Michigan, in the early 1970s. Then, when Valerie was in middle school, the family packed up and moved again, traveling more than 2,000 miles to California after he was transferred to a different plant in Los Angeles. According to her autobiography, "Losing It," this turned out to be a momentous twist of fate, as she became friends with a television producer's daughter in her neighborhood, which led to her enrolling at the Tami Lynn School of Artists to develop her acting chops. Tami Lynn played a crucial part in landing Valerie her first role as America's favorite girl next door on the hit sitcom "One Day at a Time."
The Bertinelli family also spent some years in Shreveport, Louisiana, an experience that apparently influenced Bertinelli's later culinary career; she showcased a gumbo dish on her Food Network show "Valerie's Home Cooking," and she often shares recipes with Cajun influences (via the Shreveport Times).
Her brother died at 17 months old
Valerie Bertinelli grew up as the third oldest child in a family where she had four brothers and was the only daughter. Her mother Nancy equally loved driving Bertinelli to acting auditions and cheering on her sons at their sporting events (via Hansen Mortuaries). In an emotional interview with People, Bertinelli revealed that her parents had been dealt a hard blow when her brother Mark died suddenly and tragically at only 17 months old. Her mother was still pregnant with Bertinelli at the time.
"When I came into the world, my mom was grieving," Bertinelli said. "He died in the most horrible way. They were visiting a friends' farm, and he wandered off unsupervised and drank poison out of a bottle that wasn't supposed to have poison in it. It was a soda pop bottle." Her parents were so devastated by the loss of their child that Bertinelli didn't learn about her brother's death until she was a teenager. "The subject was too painful. My parents kept the tragedy locked inside," she recalled.
Years later, once Bertinelli became a mother herself, she understood her parents' loss in a new light. "I was holding [my son] Wolfie who was 17 months old and thinking how did my mom survive?" Bertinelli said. "She had to keep going and I learned that from her. She had to carry on. She had a very hard life. She always tried to make the best of everything."