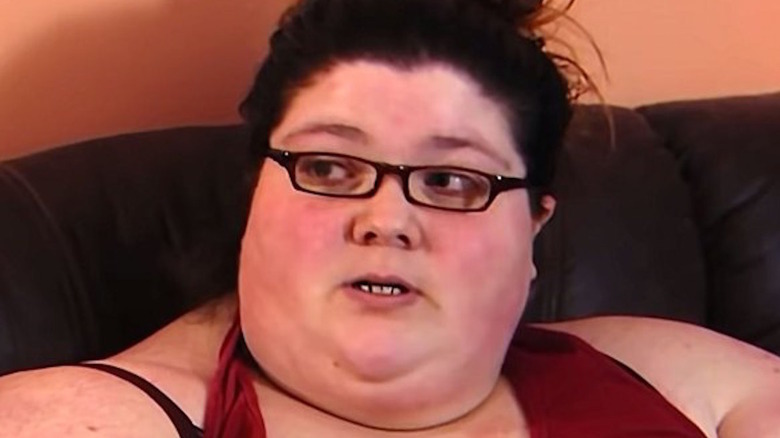 Since 2012, reality TV viewers have been given an intimate look into the struggles faced by the participants in TLC's series "My 600-Lb Life." The program details the conditions which lead participants — each of whom weighs at least 600 pounds — to Texas-based surgeon Dr. Younan Nowzaradan (a.k.a "Dr Now."), who places them on a weight loss program of diet and exercise before offering an option of gastric bypass surgery or a similar procedure, which greatly reduces the patient's food intake.
"My 600-Lb Life" has chronicled many success stories following treatment by Dr. Now, with patients experiencing greater physical, emotional, and mental health. However, the series has also seen its share of tragedies. Eleven participants in various seasons have died from various causes since the show's debut, including several who have died in the course of production. Here are the stars of "My 600-Lb Life" you may not know passed away.
Spoilers will follow.
Henry Foots suffered tragedy after weight loss victory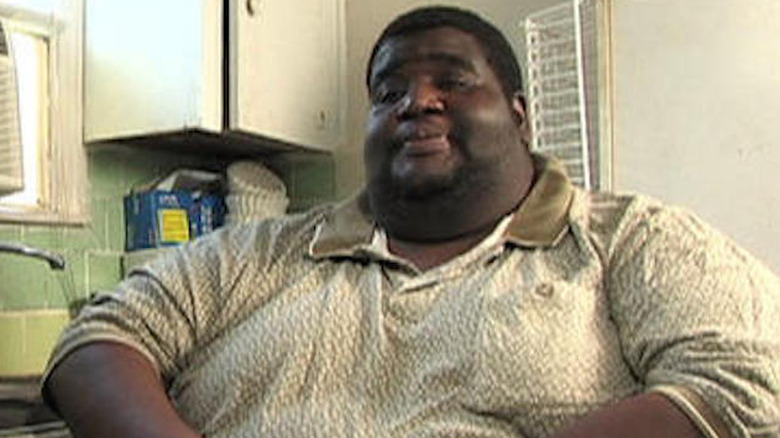 Texas-born Henry Foots was one of the first individuals showcased during the debut season of "My 600-Lb Life." According to the Cinemaholic, his lifelong food addiction had left him with a weight of more than 700 pounds by the age of 47, which prompted him to seek out Dr. Now's program. After adopting the dietary requirements and undergoing gastric bypass surgery, Foots dropped 340 pounds.
Foots remained even more determined to bring himself back to health after his heart stopped during his second skin removal surgery. Revived by doctors, he pressed on and brought his weight down to 275 pounds. Now able to return to his previous life, Foots began driving a shuttle bus, but as Click2Houston reported, he suffered what was described as a "medical episode" in 2012 that resulted in his vehicle striking and killing a pedestrian in 2012.
One year later, Foots died of unspecified causes on May 16, 2013. He was the first of the eventual eleven participants on "My 600-Lb Life" who passed away over the course of the series' run.
Sean Miliken's home life complicated his recovery
Introduced in Season 4 of "My 600-Lb Life," Sean Miliken was saddled with weight gain that, at its highest, topped 1,000 pounds (per the Cinemaholic) as a result of childhood abuse and a high school injury. Complicating matters further was his codependent relationship with his mother, Renee, who provided him with an abundance of food in the hopes of healing his emotional wounds.
The dynamic between Sean and Renee proved to be the biggest hurdle for Dr. Now to overcome in his attempts to aid the young man. Sean actually gained weight after undertaking the doctor's 800-calorie-a-day meal plan, which resulted in his hospitalization. The stay proved beneficial, with Sean losing over 250 pounds, but upon returning home to Renee, he regained nearly 50 pounds.
A cycle of weight loss and gain followed: Sean lost a staggering 455 pounds after undergoing bariatric sleeve surgery, but gained weight under Renee's care. Dr. Now suspected that a situation that resembled Munchausen by proxy — a mental health condition described by the Cleveland Clinic as when a caregiver conflates or lies about a loved one's illness — and readmitted him to the hospital, which renewed the revolving door of loss and again all over again.
Renee's death in 2017, combined with the loss of his home in Hurricane Harvey, only exacerbated Sean's health problems. His weight ballooned from 493 pounds to 688 pounds and then down to 489 as he transitioned time and again from hospital to home. After returning from a hospital stay in 2019, Sean died of complications from an infection, which led to cardiac arrest, on February 17, 2019. He was only 29 years old at the time of his death.