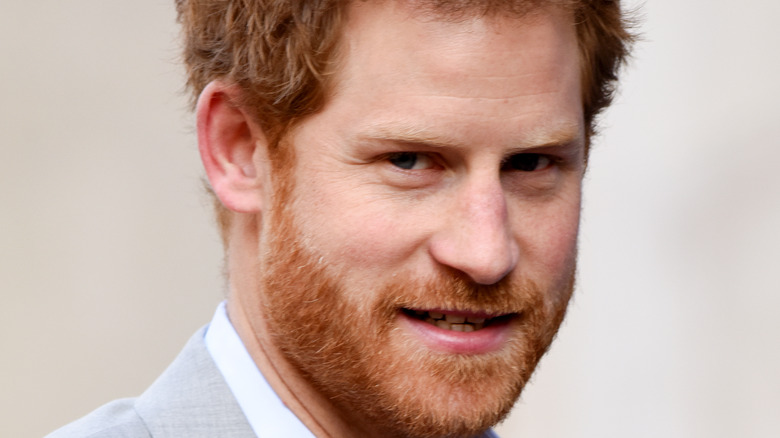 He's the Windsor whose breakaway sparked upheaval, whose marriage to a Hollywood actor has provided even more column inches than that of his parents Charles and Diana, and perhaps most notably of all, whose glow-up led to the prestigious title of People magazine's sexiest royal. And it seems that every famous face, no matter how apathetic they've previously been to the British monarchy, now has an opinion on him.
Yes, Prince Harry has divided the showbiz world like no other in recent years. Although you could argue that the caliber of their detractors doesn't quite match that of their supporters. Indeed, Sir Elton John, Hugh Grant, and the royal's Apple TV+ collaborator Oprah Winfrey are just a few of the impressive names who have fought the corner of the man sixth in line to the throne.
In contrast, Harry's biggest critics are the usual motley crew of conservative news regulars, outspoken celebrities, and royal family connections happy to milk their connection for every cent. Here's a look at 14 of the most vocal.
Noel Gallagher dubs Prince Harry a 'woke snowflake'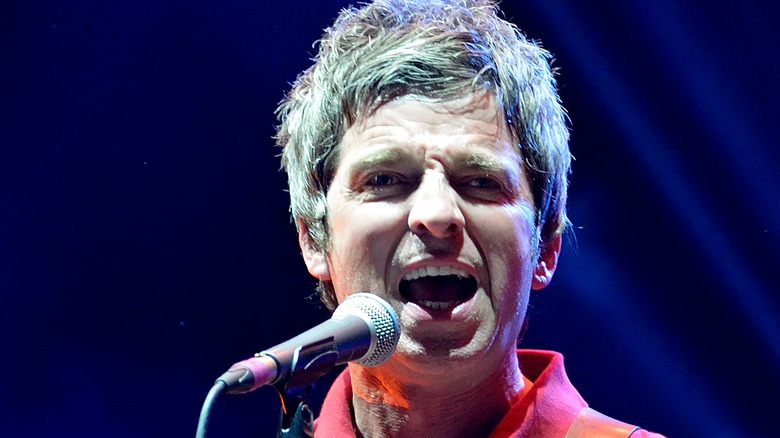 During the peak of the Britpop era, Noel Gallagher was deemed by many — including Prime Minister Tony Blair — to be the voice of his generation. Indeed, even if you weren't a fan of Oasis' Beatles-aping indie-rock, you could always appreciate a snappy one-liner from their raconteur guitarist. But a quarter of a century on and the older Gallagher brother is in danger of sounding like the kind of dinosaur he used to rally against.
In a 2021 interview with The Sun, the High Flying Birds frontman eloquently described Prince Harry as a "f***ing woke snowflake" in response to his criticisms of the royal family. And referencing his own sibling rivalry with Liam Gallagher, Noel even admitted to sympathizing with Prince William, remarking, "I feel that f***ing lad's pain. He's got a f***ing younger brother shooting his f***ing mouth off with s*** that is just so unnecessary. I'd like to think I was always the William."
Noel Gallagher, who had a Greatest Hits collection to promote, also took aim at Meghan Markle, adding, "This is what happens when you get involved with Americans. As simple as that." He concluded his charm offensive by revealing that his recent Aussie press tour had been plagued by queries about "how much of a c*** is Prince Harry?"
Meghan McCain wants more respect from Prince Harry
Prince Harry certainly put the cat among the pigeons when he discussed one of America's most sacred constitutional rights during his 2021 appearance on the "Armchair Expert" podcast. "I don't want to start sort of going down the First Amendment route because that's a huge subject and one in which I don't understand because I've only been here a short period of time," he told hosts Dax Shepard and Monica Padman. "But, you can find a loophole in anything. And you can capitalize or exploit what's not said rather than uphold what is said."
The royal might not have wanted to expand on the issue. But several famous faces did feel that an extension of this conversation was necessary, mostly to take aim at the Duke of Sussex for his apparent disrespect toward the United States. No stranger to giving her opinion, Meghan McCain was one of his most vocal detractors.
She tweeted, "We fought a war in 1776 so we don't have to care what you say or think. That being said, you have chosen to seek refuge from your homeland here and thrive because all of what our country has to offer and one of the biggest things is the First Amendment — show some utter respect." McCain might not be Harry's number one fan, but just a few months earlier she did show some appreciation for his wife on "The View," much to her regular nemesis Whoopi Goldberg's bemusement.