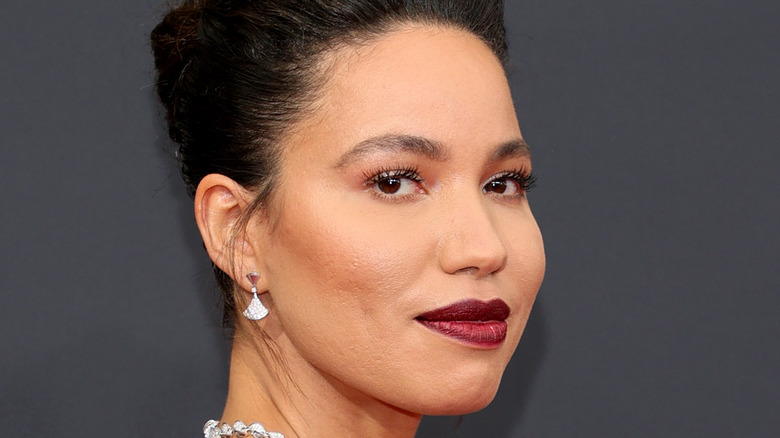 Actor Jurnee Smollett has been gracing our TV screens since she was a tiny child star, and now she's grown into a bonafide celebrity. Smollett has been appearing on TV with her big smile and head full of curls for as long as most of us can remember, but we have to be honest… she still kind of snuck up on us. Over the past three decades, Smollett has gone from doing supporting roles and episodic work in the 1980s and '90s, to appearing in major motion pictures alongside some of the most revered and popular actors in Hollywood. She's transformed from being an adorably sassy little sidekick to a super-sexy silver screen star.
It may seem like her transformation from child star to Hollywood A-lister happened overnight, but it's taken Smollett years of consistency to get where she is today, and it seems to have paid off. She's now considered a role model for scores of women of color, and she has fully embraced her role in Hollywood, along with all of the responsibility that comes with it.
"There's a generation of young girls, women of color, who have repeatedly expressed to me [that they] didn't see many young brown girls, young Black girls on TV during that time," she told The Hollywood Reporter during an interview in 2021. "Growing up with an image of a girl whose hair was curly, you know, it had an impact on them. I'm appreciative of and grateful for that," she said.
Jurnee Smollett's started acting before kindergarten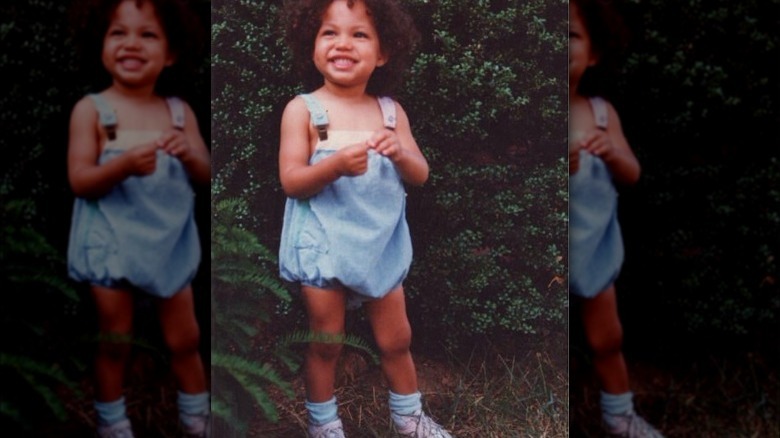 That's right, that's a tiny Jurnee Smollett in one of her first on-screen appearances back in 1991. The future star, who spent her childhood in New York City and Los Angeles with her five siblings, made her TV debut in the pilot episode of the ill-fated series "Sunday in Paris," starring the legendary actor and dancer Debbie Allen.
Smollett would have been about four years old when she was in the pilot, and though she admittedly wasn't acting so much as looking super cute in the background, she was already following in the showbiz footsteps of her older siblings, Jussie and Jazz Smollett. Under the guidance of her acting coach mom, Janet, Jurnee played Allison — the lead character's youngest of three children — on "Sunday in Paris," easily recognizable by her curly hair and chubby cheeks. The NBC pilot wasn't picked up by the network, per TCM, but it certainly wasn't the end of the road for Jurnee's acting prospects or her relationship with Allen. Not only would the icon remain supportive of her young co-star throughout the latter's career, but Jurnee would also go on to work closely with Allen's sister, Phylicia Rashad.
For her part, the young Jurnee Smollett naturally didn't view acting as a career or craft she loved yet, but rather "just a fun pastime," as Backstage put it, with the actor comparing it to "the way Little League is fun for kids."
Full House came soon after for Jurnee Smollett
Jurnee Smollett's first big role came when she played Denise Frazer "Full House," the precocious best friend of Michelle Tanner. Although the show didn't premiere until later, Smollett landed the role when she was just four years old, and said in an interview with The Hollywood Reporter that she almost didn't audition because the character was originally imagined as a white girl. Her mom convinced her to audition anyway, and she ended up landing the part, which was a recurring role during the series' fifth season.
She's since spoken positively about the experience. "I remember the feeling of performing in front of a live audience, and being able to feed off of them," she said. "There [was] that action-reaction cycle that happens when you are in front of a live audience, and 'Oh, if I do this, this makes them laugh.' It was such great training for me because it really gave me confidence and freedom," Smollett explained of the experience. She even said she had a "Janet Jackson moment" while filming her first scene in front of a live audience, noting that she "gave them a peace sign" after they gave her an enthusiastic and positive response.
When asked what she thinks Denise would be doing now, Smollett told Bustle, "That's the question I have, actually. What would she be doing today? She was so spunky, I don't know. But I know her uncle was Little Richard so maybe she took after him musically."