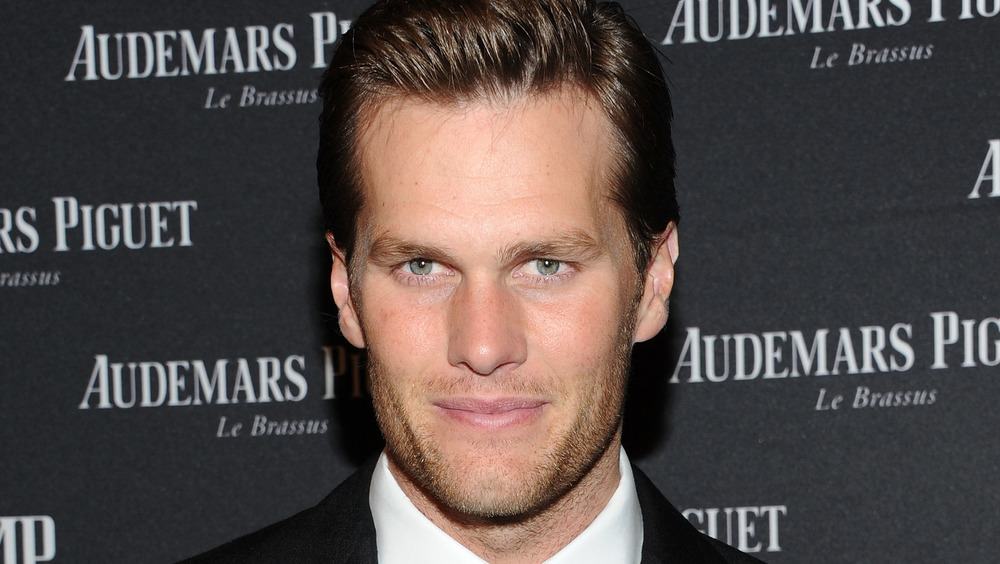 On Feb. 7, 2020, at the age of 43, Tom Brady and the Tampa Bay Buccaneers will take the field against the Kansas City Chiefs for his record tenth Super Bowl after nine appearances with the New England Patriots. And if the living legend is able to pull out a win against Patrick Mahomes (who was born while Brady was a freshman at the University of Michigan) and the high-powered Chiefs offense, Brady will hoist his seventh Lombardi Trophy — giving him more Super Bowl wins than any team in NFL history.
"You saw what he's done this year," Tampa Bay coach Bruce Arians said a week prior to the big game (via the New York Post). "You saw what he's done his whole career. You saw what he did in Green Bay [to win the NFC Championship]. What more can I add to that?" What more, indeed. Having already achieved GOAT status by his peers and NFL journalists alike, Brady truly has nothing more to prove on the football field.
But the skinny kid who was picked in the 6th round of the 2000 NFL Draft always has more to prove. After all, in spite of his undeniable talent, Brady consistently lands on lists of reviled NFL players. So before kickoff under the bright lights, let's take a look at the transformation of Tom Brady from high school/pop warner to NFL superstar.