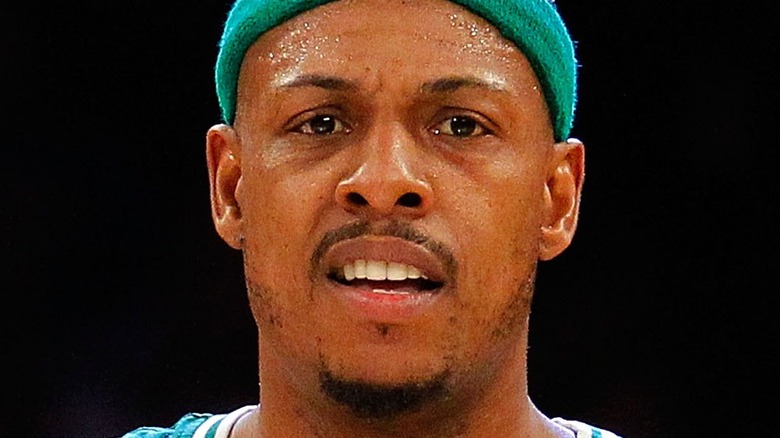 By the time most athletes become well-known and successful, they've probably clocked in countless hours of physical training. But some don't seem to get an equal amount of social media training, and it often results in these unsavvy internet users getting in trouble for something they posted. As most probably know, a person can decimate their career by sharing the wrong tweet or photo, and the stakes seem higher for athletes since they usually have fans, whether they're famous or not. Even if the sports star quickly deletes their offending post, it's often too late: It's already been captured and shared. And the more popular the athlete, the faster their message will be screenshotted and passed around digitally.
For this retrospective, we're remembering some of the people who were on the receiving end of heavy backlash for their social media shares. A few were hit with harsh words for their posts, others lost major jobs, and all of them sullied their reputation — at least for that moment. Then there are some who said they shouldn't have been fired in the first place and fought back. So, here it is, athletes who ruined their careers on social media in one fell swoop.
Larry Johnson bragged about his father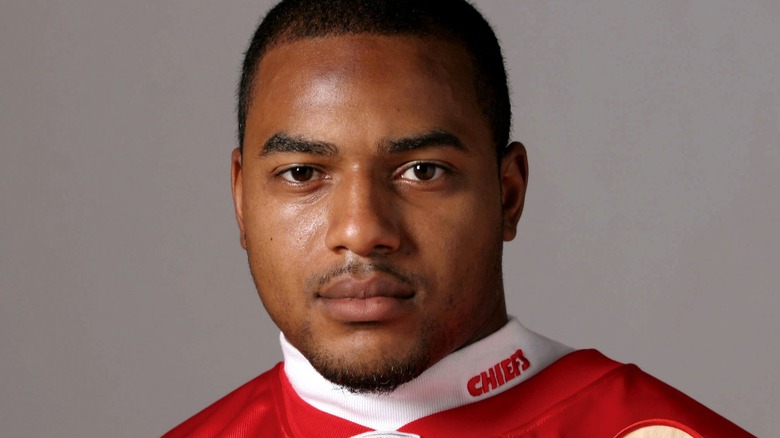 First, he ripped his coach Todd Haley on Twitter, then he used a homophobic slur. We're talking about former NFL player Larry Johnson, who in 2009 made some off-the-field fumbles while playing for the Kansas City Chiefs. It all started when the Chiefs got blown out by the San Diego Chargers 37-7, something that Johnson seemed to blame Haley for.
"My father got more credentials than most of these pro coaches," Johnson tweeted in a series of messages, which were captured by Yahoo! Sports. His dad was a defensive line coach for Penn State at the time, per PFT. "My father played for the coach from 'rememeber the titans,'" Johnson added. "Our coach played golf. My father played for redskins briefley. Our coach. Nuthn."
And if that wasn't enough, the former running back used a homophobic slur after another Twitter user brought up a past legal run-in involving a woman at a nightclub. On top of that, when reporters asked him about his tweets aimed at Haley, he used the F-word again while telling them to beat it, according to KCSP (via PFT). Johnson was eventually suspended for his Haley tweets and waived by the Chiefs in late 2009. Then two years later, after being picked up by the Cincinnati Bengals, Washington Redskins, and Miami Dolphins, he was out of the NFL for good.
Paul Pierce shared a racy video
Here's a suggestion: If you're a famous, retired NBA player, who was later hired as an analyst by ESPN, you probably shouldn't post a super suggestive video involving exotic dancers. But that's exactly what Paul Pierce did in April of 2021, and he was terminated for his actions.
In an Instagram Live video that instantly went viral, the former Boston Celtics forward can be seen at a poker game inside a house. Nothing scandalous there, right? But maybe it was the exotic dancer rubbing his neck that did him in. Or possibly the bikini-clad woman that twerked in the background. Plus, Pierce is seen puffing on what looks to be weed, per the Daily Mail, while tossing back a shot in the clip.
Before the much-talked-about video, Pierce had been hired to be an analyst for ESPN's "NBA Countdown" and "The Jump" ahead of the 2017-2018 season. News of his firing came just three days after the video surfaced, per Front Office Sports. Then, in September of 2021, Pierce told Sports Illustrated that he didn't care about getting let go because he didn't like working for ESPN and wasn't sorry for the racy footage. "What the f*** did I do? " he asked. "I was just having a good time. All the people coming after me, half you motherf******s do the same s**t. You're just hiding it. And you all are married while you're doing it. I'm divorced."