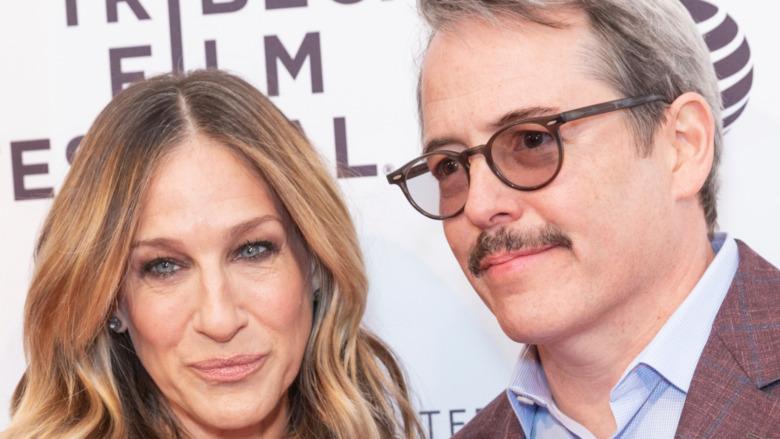 Sarah Jessica Parker is known for playing one of television's most fabulous single ladies on "Sex and the City." When Carrie Bradshaw wasn't busy salivating over stilettos or sipping on cosmos, she was striving to find love among the seemingly limitless options offered by her urban life. However, while Carrie was praying that Mr. Big would come to his senses and end her search for Mr. Right, Parker was happily married to a man who didn't string her along for years before popping the question: "Ferris Bueller's Day Off" star Matthew Broderick.
Both halves of this A-list couple were in a few high-profile relationships before they found each other. Parker dated Robert Downey Jr. for seven years, but in a 1992 interview with The New York Times, she credited her much shorter relationship with John F. Kennedy Jr. for introducing her to "real fame." Broderick's famous girlfriends included the actor who played his sister on "Ferris Bueller," Jennifer Grey, but their romance ended not long after a terrible tragedy. He also dated Helen Hunt, who he would end up filming sex scenes with him two decades later.
Parker and Broderick tied the knot in 1997 after dating for five years, and they've since had three children together. Here's a look inside the couple's marriage, which is notable in Hollywood for its longevity.