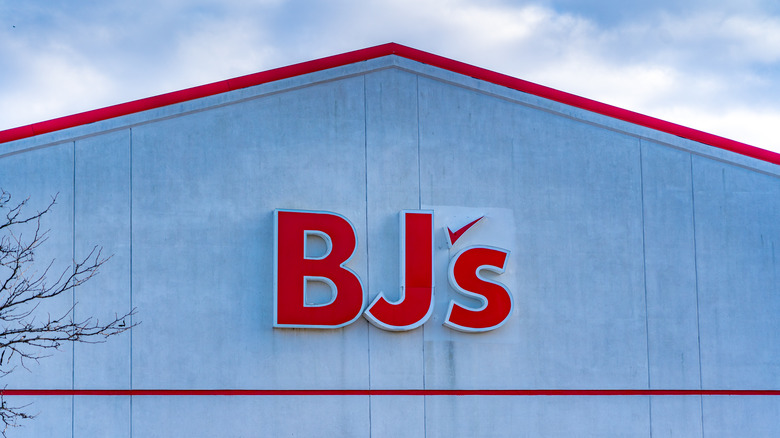 As a vegetarian, choosing the right store can be important when stocking up on snacks, since you'll want both good prices and selection. BJ's Wholesale Club offers great deals on groceries, including produce, frozen, and pantry essentials. Walking their aisles, you'll find BJ's also carries tons of tasty snacks that are vegetarian-friendly. The best part is that they sell these foods in bulk portions, so they'll last a while.
According to Refinery29, you'll find that vegetarian snacks tend to be in better supply than vegetarian meals. Whether you prefer to heat up something hearty, blend a healthy smoothie, or munch on something quick and easy, there is an array of options at BJ's. In addition to vegetarian foods from well-known brands, they also offer snacks from their private label, so you can save extra money while still getting a quality product.
The USDA states that snacking has increased among U.S. adults over time. They also say that snacking can now constitute between 24 and 40 percent of our daily caloric intake on average. So, snacks make up a big part of our diet, and it's important to choose a nice mix of options that will keep us both happy and healthy.
Solely Organic Fruit Jerky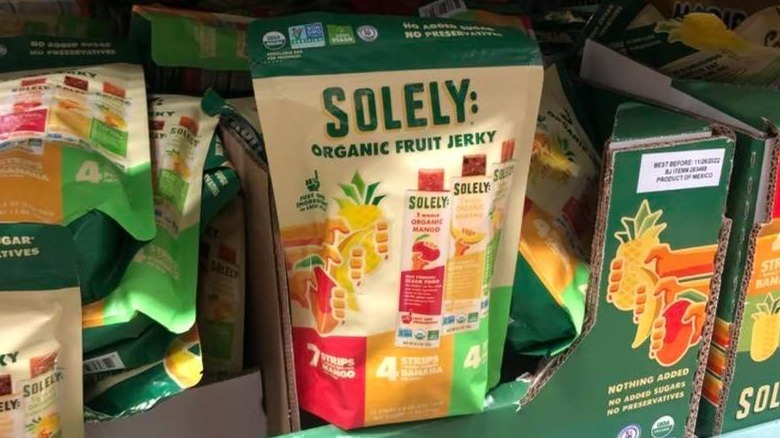 When you get a craving for something sweet, but want to avoid candy, fruit jerky is an excellent choice. The Solely Organic Fruit Jerky multipack is a nice introduction if you've never had it before. Rachel Ray Mag points out that fruit jerky is not only tasty, but can also be packed with nutrients.
These dried fruit strips from Solely include mango, banana and pineapple flavors, for an excellent variety. The bag comes with seven strawberry strips, and four of the other two flavors, for 15 strips total per pack. The whole bag can be bought for $15.99 at BJ's Wholesale Club.
Of course, sweet fruits tend to contain a lot of sugar, which is still present even after the fruit has been dried. According to Fooducate, the mango Solely strips have around 12g of sugar each, though they don't have any added sugars. So, although these are a quick and somewhat healthy choice, you probably don't want to binge on them. This is the sort of thing that is perfect to take on-the-go when you need a quick energy boost between meals.
Garden Veggie Straws variety pack
Rather than reaching for potato chips, you might want to try veggie straws as an alternative. The Garden Veggie Straws by Sensible Portions are available at BJ's in a 30 bag assortment, with 20 bags of original sea salt and 10 bags pf zesty ranch flavor, for $11.99 per box. Each bag contains 1 ounce of veggie straws, making this crunchy snack a good choice for limiting yourself to small portions.
According to the Sensible Portions website, their sea salt Garden Veggie Straws have 30% less fat compared with popular potato chip brands. So, you can feel a little less guilty about munching on these as opposed to other types of chips. Of course, not everyone agrees that veggie straws can be considered a healthy snack. Eating Well suggests that although veggie straws aren't exactly a bad choice, choosing fresh veggies would certainly be better.
All things in moderation, right? Maybe veggie straws today, and raw carrots tomorrow.