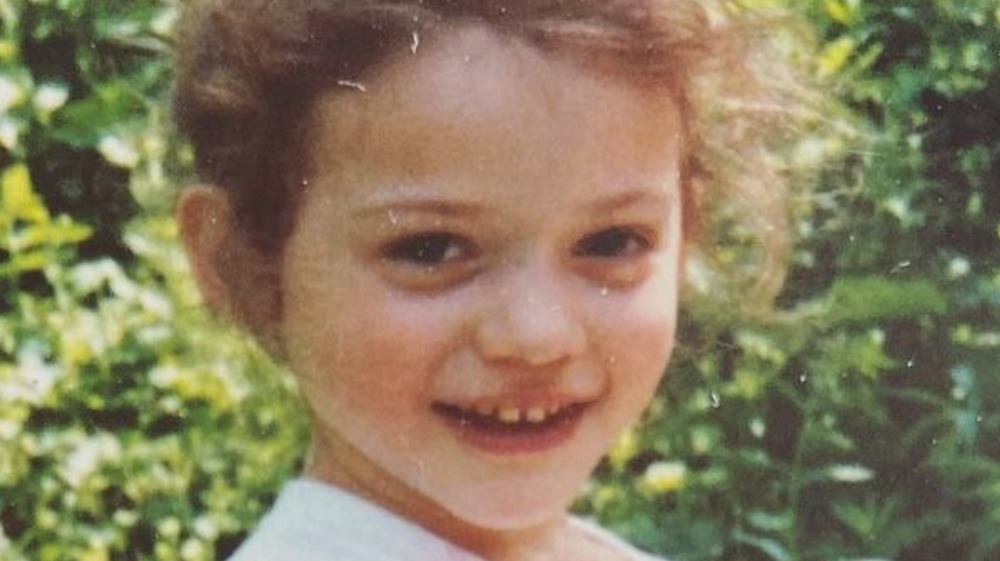 Kat Dennings is often described as an example of the timeless Hollywood actress. With her pale face, dark cascading hair, and signature red lip, her dramatic retro look is hard to forget. Dennings has made a career out of playing the quirky indie girl in projects like Nick & Norah's Infinite Playlist and 2 Broke Girls, but her long list of achievements demonstrates her true range. The actress has appeared in comedies like The 40-Year-Old Virgin, The House Bunny, and Raise Your Voice and superhero action flicks like Thor. In 2021, she returned to her role from Thor, Darcy Lewis, in Marvel's Disney+ show WandaVision.
With so many extraordinary roles under her belt, it's hard to imagine Dennings as a young girl with big dreams of Hollywood or as a struggling actress. However, the star hasn't always had an easy journey and has learned some lessons about herself and her career along the way. Here is the stunning transformation of Kat Dennings.
Kat Dennings had a very eccentric upbringing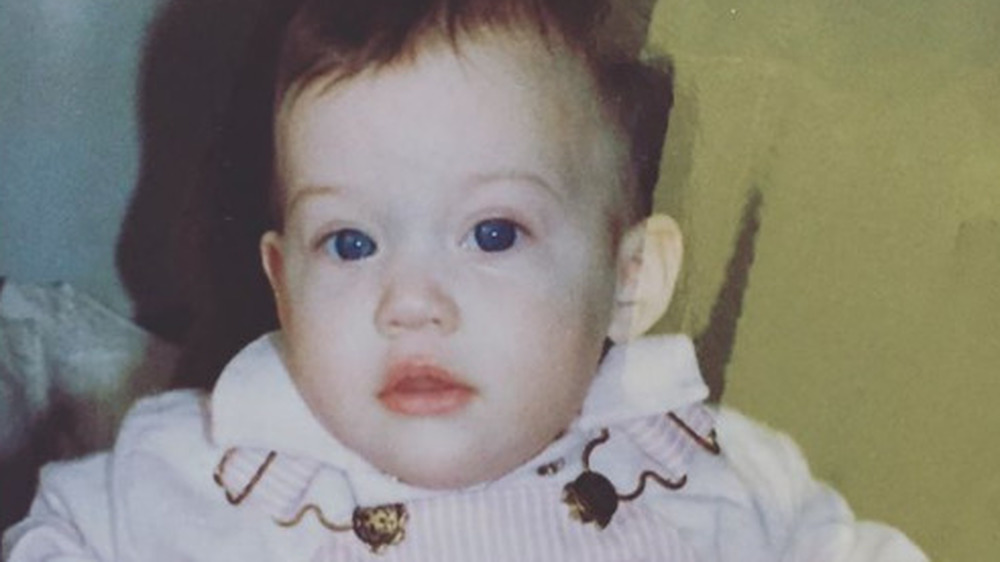 Kat Dennings grew up in the suburbs of Philadelphia as the youngest of five. Her mother, a poet, and her father, a scientist, decided to homeschool Dennings, and she finished high school at the age of 14. Dennings and her siblings were not allowed to watch TV as children. Instead, they were raised on old Hollywood musicals. As she told The New York Times, one of her favorites was the 1935 Fred Astaire musical Top Hat. Apparently, Bernadette Peters and Madeline Kahn are her favorite actresses to this day.
Not only was her family a little eccentric in how they raised their children, but her family home was apparently haunted. As Dennings told The A.V. Club, "I grew up in a house that was built in 1694, and it was haunted." As she went on to explain, bizarre, spooky things would happen like lights turning on and off and objects moving across the room. "It sounds so crazy, but I swear — you could ask my father, who is 89 who saw some s***," she said. It's safe to say that Dennings had a pretty unusual upbringing!
Kat Dennings was a goth when she was a kid
As an adult, Kat Dennings became known for her glamorous, old Hollywood look. However, as it turns out, she had a slightly different style as a child. In an interview on Conan, Dennings confessed that she went through a serious goth phase when she was young. "I was kind of obsessed with The Addams Family, and I went through a phase where I thought I was Wednesday Addams," she revealed. She went on to explain that she introduced herself to people as "Wednesday" and that she even slept with her arms crossed over her chest. "I was very dramatic," she concluded.
In 2014, Dennings posted a hilarious photo on Instagram of an old diary entry from when she was 8 years old, and her gothic personality definitely shines through. "I'm Bord!" Dennings wrote, misspelling "bored." At the end of the page, she even wrote, "I'm Bord to Death! Take me now Lord!"
Kat Dennings knew she wanted to act from an early age
As Kat Dennings told Backstage, she started acting when she was just 9 years old. "But if I had had my way I would have been acting much sooner than that. I was that kid that just wouldn't stop hounding her parents to let her try acting," she said. She noted that she never trained in acting. She took just one acting class and hated it. She recalled, "We had to do the thing where you like get on the floor and you have to be like a tree, and I was like, 'What does this have to do with film and cinema?'"
So, she started working professionally without training. "I did, like, a commercial a month," she recalled. Then, at the age of 13, she got her first big role on Sex and the City as a sassy young teenager who faces off against Samantha (via HBO). Soon after that role, Dennings landed a role on a pilot that was filmed in Los Angeles. Dennings and her mother moved to L.A. so that she could film the pilot and continue to pursue her acting career. "I ended up just staying here," the actress said.
Kat Dennings developed her personal style in thrift shops
After Kat Dennings grew out of her goth phase and stopped wanting to look like Wednesday Addams, she began to develop a more grownup sense of style. As the actress explained to InStyle, she used to visit thrift stores with her mother, and it was on these trips that she discovered a look that would carry her into adulthood. Dennings realized that her body type wasn't suited to modern fashions. "Like it wasn't for me," she said. "But whenever I went to a vintage store, and tried on dresses from the 1940s and 1950s, everything fit perfectly. Just because a curvier shape was more, like, of the time," she went on.
For Dennings, these trips to the thrift stores proved instrumental. She decided to commit to wearing vintage looks. She recalled thinking, "Fine, I belong in this style. It feels like I am included in this."
Kat Dennings got her first ongoing TV role with Raising Dad
Kat Dennings was still young when she landed her first major ongoing TV role in Raising Dad. The show was about a widowed father "keeping his sanity while raising two daughters," as noted on IMDb, and also starred comedian Bob Saget and future Captain Marvel Brie Larson. For Dennings, it was her first taste of what life as a professional actor might be like. "We still lived in Pennsylvania," she told The Hollywood Reporter, "so they flew me out with my mom and we did the pilot and then we went home."
Not only did the show teach her about life as an actor, it also introduced her to one of her best friends. "Her name is Rodene [Jones], and she's still my best friend to this day," Dennings gushed. "She had blue cornrows that were, like, down to her a**, and I was like, 'Who's that? Hello? We're friends.'"
This show would be Dennings' first big step toward a whole new life in L.A. as a budding star.
The 40 Year-Old Virgin was Kat Dennings' first big feature film
After years of playing guest roles on TV shows, Kat Dennings got her first two major motion picture roles. In 2004, she played Sloane in the Hilary Duff-led Raise Your Voice. As she told The Hollywood Reporter, it was "a really lucky, lucky break to be cast in that."
But her big break into Hollywood came with the Steve Carell comedy The 40 Year-Old Virgin. "I went to a few auditions for renowned casting director Allison Jones, she does all those movies that are amazing. And I somehow got that role, and I just loved it," she said. For Dennings, the movie was a huge step. "It was such an interesting process," she explained.
As she recalled, the movie had a big buzz around it. "It was everybody's first, like, big thing, and it was just amazing to be part of it," she said. And by the sounds of things, Dennings certainly made an impression. As her co-star and onscreen mother Catherine Keener told The New York Times, Dennings, at 18 years old, was already "a natural."
Nick & Norah's Infinite Playlist helped Kat Dennings find fame as an indie girl
For Kat Dennings, playing Norah opposite Michael Cera in Nick & Norah's Infinite Playlist proved to be quite a career-defining role. The 2008 film didn't do so well at the box office, but she received wonderful reviews (via The New York Times). Over the years, her performance has stood the test of time. As one viewer wrote in Decider in 2018, "The actress imbued the character — a role that could have very easily waded into stock character territory — with an achingly poetic depth and explosive comedic bite."
At the time, Dennings felt that she'd hit the career jackpot. "I loved the role. I felt so connected to it. I had had a couple of auditions with Peter Sollett, the director, who is just heaven," she told The Hollywood Reporter. The experience sounds pretty wonderful. "We all ran around New York on a 44-day night shoot," she recalled. "What you're really watching is the best autumn of all those kids' lives."
As GQ noted, the role solidified her place as a "weird" girl.
Kat Dennings learned from rejection and heartbreak
Kat Dennings' career was really beginning to take off in the 2000s, so it would be easy to assume that all of the hardships of being an actor were behind her. However, just like all actors, Dennings had to deal with her fair share of rejection. In 2021, Dennings opened up to Glamour UK about one of the most painful rejections in her career.
"There was a movie I am still sad about so I don't know if it gave me anything constructive. But I had a bunch of auditions for Tim Burton's Alice in Wonderland," Dennings confessed. She went on to explain that she came extremely close to getting the part, even trying out different looks with wigs and makeup for the character. When she didn't get the part, she was devastated. However, she did learn a lesson, which was, "You should try. Even if it's not going to happen, try anyway."
Another lesson Dennings learned was that hardships helped her to understand herself. "Now I can look back on all the trash that happened in my twenties, and all the heartbreak and just being like, 'Well, I survived that, I'm still here,'" she said.
Kat Dennings was happy to move on from her indie girl persona in 2 Broke Girls
One of Kat Dennings' biggest roles was as Max in 2 Broke Girls. The show began in 2011 and ran until 2017. Despite having appeared in some huge projects, she may have been approached for the show because of her first-ever TV role. The show's creator, Michael Patrick King, had previously worked on Sex and the City, on which Dennings had guest starred. He revealed to GQ, "I don't think there's anybody else like her so we basically hunted her down for this," King said. "She has a kind of amazing outsider edge."
The series 2 Broke Girls was a massive hit. However, after six years playing the same character, Kat Dennings was ready for a new challenge. In 2019, she bluntly explained to the Los Angeles Times, "By the end, I just wanted to burn that waitress uniform." She added, "Not that there's anything wrong with the show. I'm very proud of it."
Kat Dennings had a two-year romance with Josh Groban
In 2014, Kat Dennings started dating Josh Groban, according to E! News. As the actress told Ellen DeGeneres on The Ellen DeGeneres Show, the couple actually met through Beth Behrs, Dennings' 2 Broke Girls co-star. But before this, Groban had caught Dennings' eye online. "I mean he's very witty on the Twitter," she said, "and I saw his little tweets sometimes." Apparently, Behrs and Groban had been friends for a while and she thought the pair might get along as they were "both nerds."
The relationship seemed to go extremely well in the beginning. In another interview on Late Night with Seth Meyers, Dennings gushed about Groban, saying, "I'm very excited." The pair had just enjoyed a week in New York when they had gone to plays, slept in, ate good food, and enjoyed their time. Sounds like the pair were well-suited.
But their romance wasn't meant to last. Despite falling head over heels, the pair split in 2016. A source told E! News that the split was a mutual decision. Dennings later told the Los Angeles Times, "I've been through this thing where you're so in love that you forget yourself." Sounds like she could have been referring to Groban.
Kat Dennings took her first step into producing with Dollface
When Kat Dennings took on her next TV role, it was definitely a far cry from Max the waitress. Dennings played Jules in Dollface, a heartbroken woman who tries to reconnect with old friends after being dumped. But Dollface wasn't just an opportunity to try a brand new role for Dennings — it was also a chance to take on a more hands-on role behind the camera. As she explained to Schon!, the project was her first experience with producing and it did not disappoint. "I was ready for a more involved role in the next job I took on, before I even read this script," Dennings explained. While acting was her No. 1 passion, she was looking for a way to give more input into a project as a whole.
Dollface, which was produced by Margot Robbie's company LuckyChap Entertainment (via Variety), seemed like the perfect opportunity. "Margot and her company was very involved and collaborative, and I felt very heard," Dennings explained. By the sounds of things, we'll probably see a lot more producing credits for Dennings in the future. "I love producing and I'd do it again in a heartbeat," the actress gushed.
Kat Dennings was inspired to become a vegetarian after watching a David Attenborough movie
Kat Dennings may be a vegetarian now, but this wasn't always the case. Growing up, the actress ate just about everything. However, this all changed in 2020 after she saw a David Attenborough film called A Life on Our Planet.
The actress reportedly said in an Instagram video that has since been deleted (via The Beet), "I will never be the same. David Attenborough's film is a handbook for how the human race can come together to stop destroying our round blue home." She went on to state, "I'm definitely going plant-based starting tomorrow. Except for butter. But other than that…" It sounds like Dennings was seriously moved by the documentary!
In another since-deleted post from 2020, the star went into more detail about her new diet. "Fun fact about your Uncle Kat: I am not vegan." However, she went on to explain that she was working on moving towards a plant-based diet. "But please don't hold me to any standard. I'm just a girl, looking at oat milk, asking it to love her," she joked.