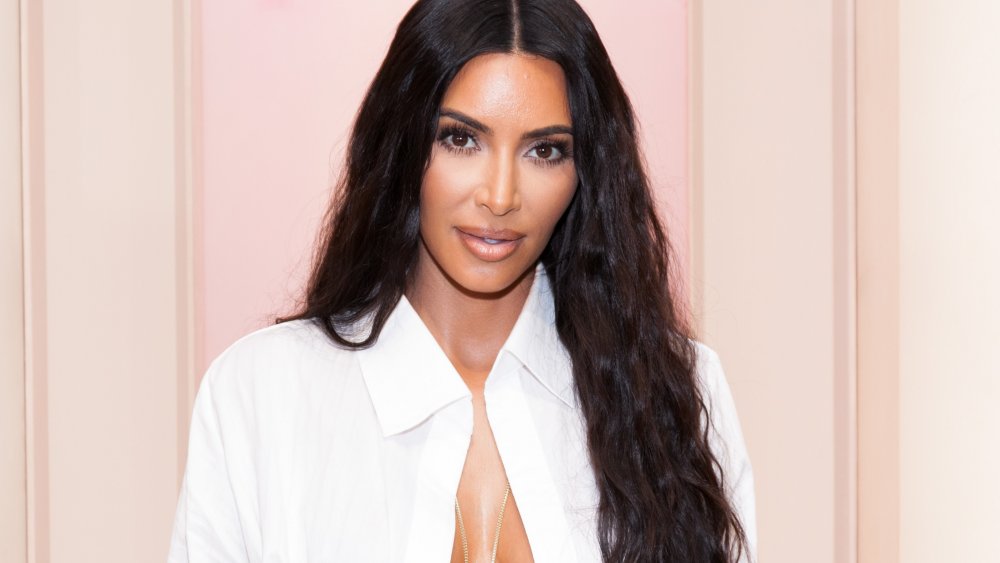 Kim Kardashian is a reality star turned modern Renaissance woman. Once regarded as a secondary celebrity — simply famous for being famous — the wife, mother of four, model, mogul, and fashion trend influencer has proven that you can rise to the top with hard work and perseverance. And while it might be hard for her critics to see past the terrible things Kardashian has reportedly done, it's clear her business acumen has made her a success story.
With a huge (and lucrative) social media presence, a few wildly successful brands and companies, and reality shows under her designer belt, Kardashian is said to be worth a cool $370+ million, according to Forbes. Still, she is not content to rest on her laurels. In fact, Kardashian has even added law apprentice and social advocate to her resume (via Entertainment Tonight).
Indeed, Kardashian might have a reputation for being the ultimate influencer, born into an affluent family of fame seekers, but she has come into her own and shown the world what she is made really made of. There is so much more to this mega-famous celebrity than what meets the eye. Here's a look at the untold truth of Kim Kardashian.
As a teen, Kim Kardashian attended a strict all-girls' Catholic school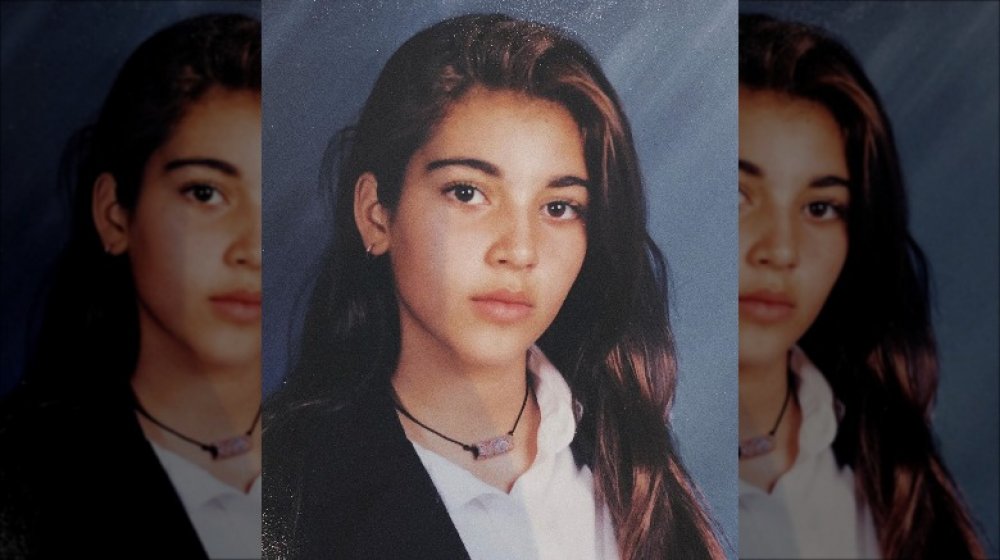 Kim Kardashian might not be shy about showing off her best assets; but, growing up, the reality star got into trouble for wearing too-short skirts to school every day.
According to Vogue, Kardashian attended an all-girls' Catholic high school in Los Angeles. She may have skirted some of the rules (pun intended), but one rule she absolutely had to follow was the school's makeup-free policy. Still, despite the inconvenient no-primping precept, Kardashian really enjoyed her educational environment. "I just genuinely loved it. I had an amazing Catholic school experience. It's very strict, very punctual, and I like that—it's how I've lived my life," she told the magazine.
What's more, while her famous family might not openly publicize their more spiritual side, Kardashian said that they are, indeed, "very religious." In fact, they begin their mornings with a Bible verse text-chain. "We are very Christian—and our work ethic and our discipline comes from so many years at Catholic school," the star told Vogue.
Kim Kardashian celebrated her 14th birthday at Neverland Ranch
Kim Kardashian has a surprising connection to the late musician, Michael Jackson.
In the '90s, most tweens and teens celebrated their birthdays at a rollerskating rink or in their own backyards. However, Kardashian wasn't like most tweens and teens. Instead of a roller rink, the daughter of Robert Kardashian and Kris Jenner marked her 14th birthday in true over-the-top Kardashian style at Michael Jackson's famous Neverland Ranch. "That was the most magical place on earth," Kardashian later revealed to People. She continued, setting the incredible scene and elaborating, "When you drove up, there were baby elephants and chimpanzees in overalls, and there was all the rides. It was everything you can possibly imagine." Added Kardashian, "The memories I have from that place will last for the rest of my life."
At the time, Kardashian was dating T.J. Jackson — one of Michael Jackson's nephews, according to People. However, the singer — who had a tragic real life story — was not present for the party. Instead, Kardashian celebrated her big day with a few friends, telling People, "It was something I'll never forget."