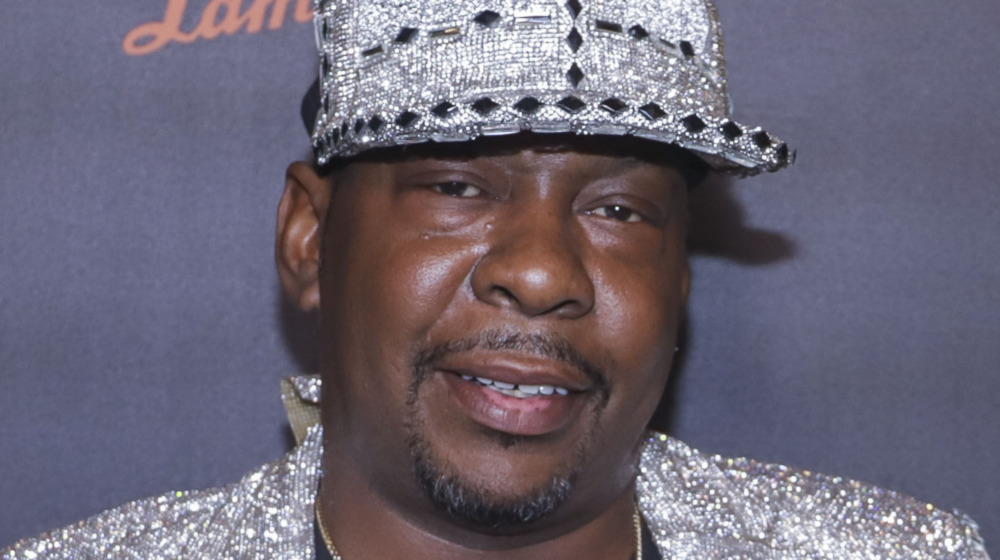 Bobby Brown is a portrait of the American Dream. Born into poverty in a Boston housing project, Brown used his talent to become a member of New Edition as a teenager, helping them to become one of the highest-selling boy bands of all time. He then launched a highly successful solo career, watching his second solo effort "Don't Be Cruel" spawn five top 10 Billboard Hot 100 hits and selling more than 7 million copies.
Brown was quick to shed his boy band image and fully embraced being the media's new bad boy. "Back then, I was definitely hardheaded," he said in the New York Post in 2017. "After I went solo, I was rich. A millionaire at 18 years old. You couldn't tell me nothing. I didn't want anyone's advice, and, obviously, I got into some bad situations."
But although the Grammy winner achieved remarkable success and admittedly put himself into bad situations, his personal life has been marred with seemingly one unexpected tragedy after another. Let's take a look at the tragic details about Bobby Brown.
The shady managers of New Edition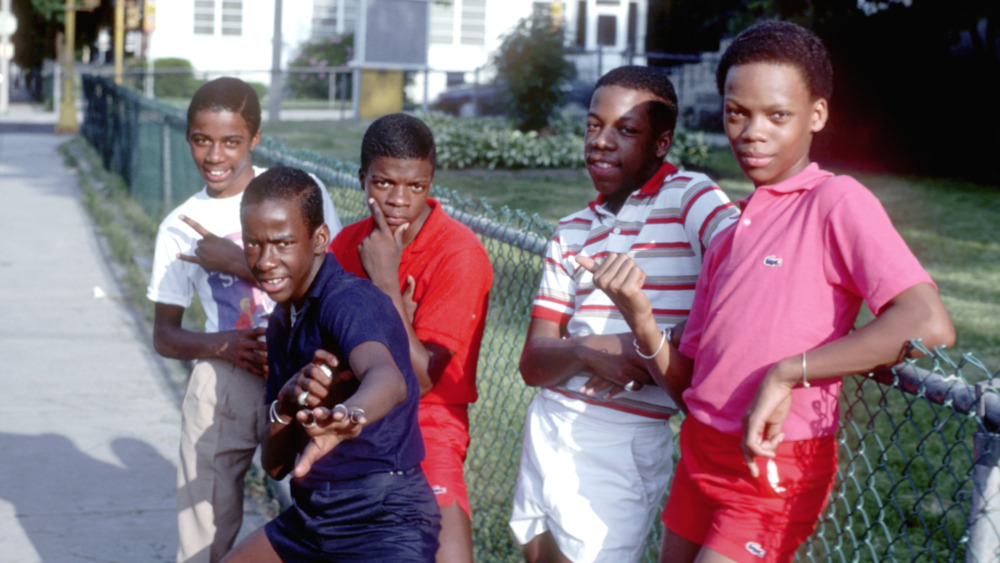 During the early 1980s, there wasn't a bigger boy band than New Edition. With radio hits such as "Candy Girl," "Cool It Now," and "Mr. Telephone Man," it seemed the group was destined for superstardom for years to come. However, much like with many young people in the music industry, they were surrounded by greedy managers who didn't have their best interests at heart.
During the three-part miniseries The New Edition Story that aired on BET in 2017, it was revealed that after the group's first worldwide tour, a tour bus took them all back to the Orchard Park housing projects with each member getting a check for…$1.87 (via Billboard). Ricky Bell confirmed this story while live-tweeting the series. "And yes the tour bus dropped us off right back in the projects," he wrote.
Bobby Brown spoke about the financial hardships the group faced when he sat down with ABC's Robin Roberts in 2016. He claimed that after the success of their breakout hit, "Candy Girl," the members of New Edition were paid $500 and given VCRs. Two years later in 1985, Brown officially left the group to embark on a solo career. "I was voted out of the group," he explained to Roberts. "I would do the opposite, you know, of what they told New Edition to do. I was my own man at a young age. And I just wanted what I wanted."
Bobby Brown's friend killed in a drive-by shooting
On Sept. 28, 1995, Bobby Brown's friend Steven Sealy was gunned down outside Biarritz Lounge in Boston. The AP reported that Sealy was shot in the head and chest while seated in Brown's car. Brown was standing outside with his bodyguard when the gunman opened fire on his Bentley. "The car was riddled with bullets,″ Fire Lt. Richard Quinlan said. Sealy, who was engaged to Brown's sister, died in the shooting.
According to the AP (via The Spokesman-Review), the nightclub was a block from Brown's former home in the Orchard Park projects and that a gold medallion was taken off Sealy's person during the shooting. "A man of that caliber in that rinky-dink club. … It don't make sense to me," EMT Jimmy Young said, per the AP. "People are jealous. They envy him. He shouldn't come around showing off."
The Boston Herald reports that Marlon Passley was falsely convicted of the crime and spent four years in federal prison until another man, John Tibbs, confessed to the crime while already serving a 27-year sentence for killing a 17-year old a month prior to Sealy's death. "Our fundamental goal was to see John Tibbs stand up and held account for his crimes," Suffolk District Attorney Daniel Conley said. "It's been such an open wound in so many lives."