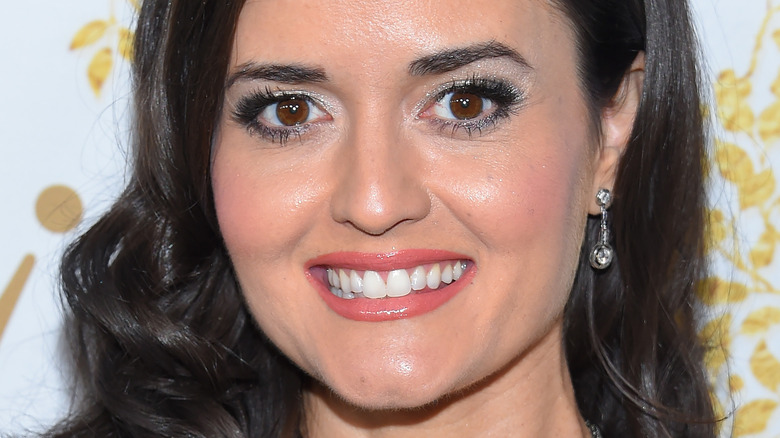 If the flood of endless holiday marketing and unsolicited gift lists aren't indicators enough, Hallmark's tremendously predictable (albeit heartwarming) "Countdown to Christmas" specials are undoubtedly the metaphorical shadow Punxsutawney Phil needs in determining that Christmas is nigh. Littered with child stars from yesteryear, the network has become the flagship provider of feel-good content, especially during the holidays where the card company has made a name for itself over the last half-century.
What if we told you, however, that the legacy network has been shaking things up? From Lori Loughlin and Trevor Donovan to Danica McKellar and Hilarie Burton, some of the very names that have made "tis the season to be jolly" for some many years are now … gone.
No, not dead, of course. But they've for sure all parted ways with your grandma's favorite television channel to watch this time of year, and it doesn't seem like they'll be adding any more Hallmark movies to their resumes anytime soon. From McKellar's multi-picture deal to Lori Loughlin's controversial exit, here is the tea on why the following celebs have parted ways with the Hallmark Channel.
Things did not end well with Hallmark and Hilarie Burton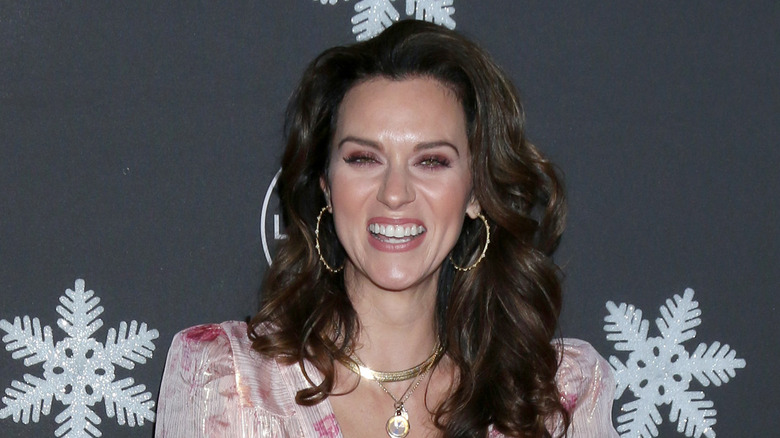 Who doesn't love Hilarie Burton? She captured the imagination of adolescent boys everywhere playing Peyton Sawyer on the smash hit series "One Tree Hill" for six seasons and even won over the execs at Crown Media Family Networks, as she'd go on to star in multiple Hallmark movies over the years. So it was a surprise that when asked if she might return to Hallmark after the channel announced more diverse movies in 2020, her response was: "They said they don't know me. Uh huh."
It must have been too little, too late for the 39-year-old who starred in "Surprised by Love" opposite Paul Campbell, "Summer Villa" co-starring Victor Webster, and the Christmas film "Naughty or Nice" with Matt Dallas for the network. According to Burton, she left the channel after insisting on more racially diverse and LGBTQ coverage — reportedly to no avail. "I was told 'take it or leave it'. I left it. And the paycheck," she wrote on Twitter.
Ironically enough, Hallmark premiered "The Christmas House," which features the network's first LGBTQ storyline involving one of the main characters, a year later in 2020.
Lori Loughlin is returning to When Calls the Heart — but not the channel
Lori Loughlin might be returning to the fan-favorite "When Calls the Heart" series, but don't get it twisted — Aunt Becky will not be associated with Hallmark in any sense of the word. Loughlin was let go by Crown Media Family Networks and edited out of the latter half of Season 6 of the series after being charged (and later indicted) in the massive college admissions scandal that resulted in a two-month federal prison sentence.
But the former "Full House" and "90210" star is pulling off the seemingly improbable feat of reprising her popular Abigail Stanton character without Hallmark, thanks to GAC Family — a new TV channel launched by former Crown Media CEO and Hallmark executive Bill Abbott — which has created a spinoff, "When Hope Calls."
So, while classic mash-ups like "Meet My Mom" and "Northpole: Open for Christmas" that Loughlin and Hallmark collaborated on in the past are now off the table, you can tell your in-laws to catch her in the two-part Season 2 premiere titled "When Hope Calls: A Country Christmas" on GAC.