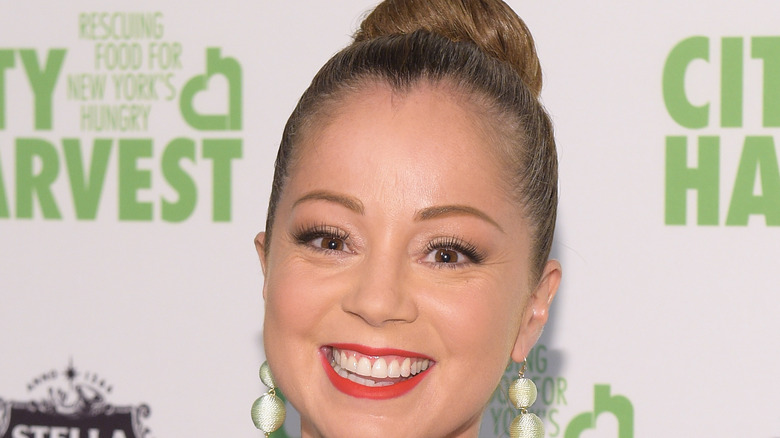 On her Instagram profile, celebrity chef Marcela Valladolid modestly refers to herself as a teacher. However, anyone who's been following her ever-changing career knows there's a lot more to it than that. While she's never wavered in her mission to celebrate and share the culture, history, and cuisine of Mexico, her role in the food world seems to be constantly shifting — and it's all by her own choice.
She's gone from a budding chef to a hotshot young editor at a top publication. She moved on to become a reality game show contestant, and an internationally recognized television personality on several of Food Network's most popular programs. Somewhat shockingly, she left that gig because, in her own words, "I wanted [the] freedom to do things my way (via TODAY)." These days, she seems to have surprised even herself with her latest turn as a Zoom superstar who gives lessons to a devoted following, which happens to include Selena Gomez.
In the meantime, her personal life has taken its fair share of unexpected turns as well. She married her first husband twice before finally ending up back together with her teenage sweetheart, playing down a scandalous affair with a co-star in between. With a lot still ahead of her, Valladolid has already been on quite a journey so far. Here are some of the highlights of Marcela Valladolid's fascinating transformations over the years.
Comments from her American schoolmates inspired her "mission"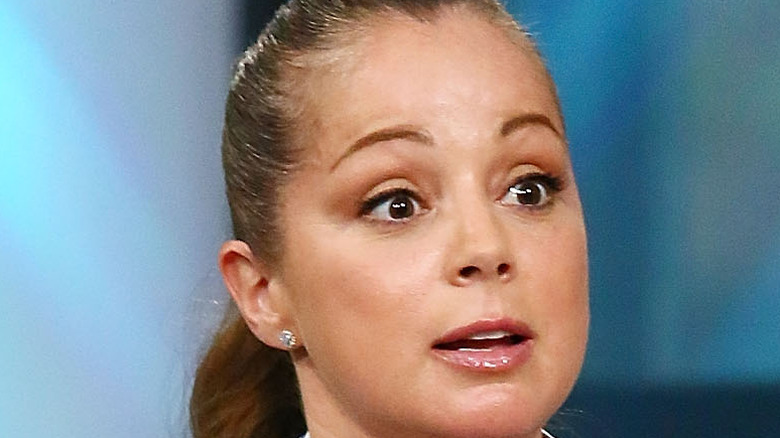 Marcela Valladolid was born and went to school in San Diego, Calif., but had close family ties right across the Mexican border in Tijuana. She grew up proud of her heritage but was shocked to realize the stereotypical perceptions of Mexico held by her peers. Speaking to Parents Latina Magazine, Valladolid recalled her friends' reactions when they would come over after school. "They would visit our home in Tijuana and say, 'Oh my God, this is actually really beautiful. This is not like Taco Bell!'"
"And so that became my mission," Valladolid continued, "to show what we've got and all that Latinos contribute." In the years since, that has included making traditional Mexican dishes and customs more accessible through thoughtful, easy-to-follow explanations and demonstrations via her cookbooks, television appearances, social media, and, most recently, Zoom lessons. "For me, being Mexican is the best thing you could ever be in the world," she told Parents Latina Magazine. "Mexican culture is a bottomless Mary Poppins bag that you can pull magical things out of. My goal has always been to show that."
She met her husband during a chance encounter at a nightclub
After high school, Valladolid moved to Los Angeles to attend the L.A. Culinary Institute. During a night out on the town, she crossed paths with a stranger who would become her boyfriend and then, much later, her husband. She and Philip Button, who worked at a Hollywood talent agency at the time, hit it off and began dating right away, but eventually split. They remained in touch, and then reconnected romantically years later after divorcing other people.
Valladolid gushed when describing their second courtship to the Baltimore Sun. "I've known Philip half my life, but we had both changed so much," she told the Sun. "We had to get to know each other all over again. It was a beautiful full circle moment for us." Today, the couple lives in Chula Vista, Calif., with 2 children they share together, as well as Valladolid's son Fausto from her first marriage. It's clear the honeymoon stage is far from over. Recently on social media, Valladolid posted an affectionate photo of herself swept up in Button's arms with a caption that read: "Whenever I tell him I bet he never thought we'd end up together with 3 kids, a carrot cake-eating dog and a house in Chula Vista his response is always. 'Of course I did.'"