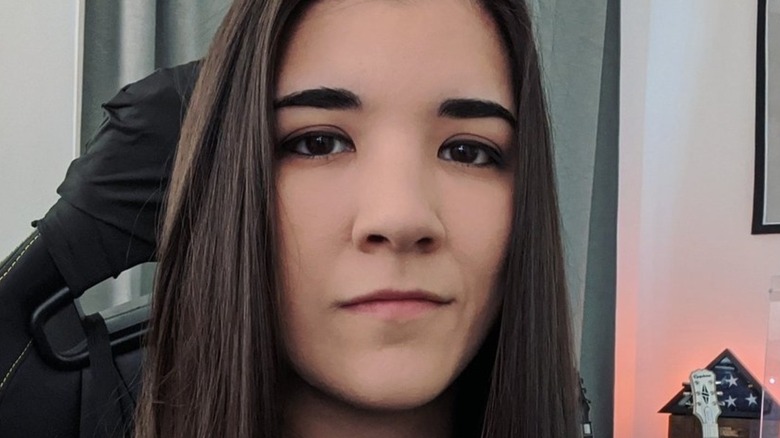 People in similar lines of work tend to date. After all, when two people socialize in similar circles and share interests, it makes sense that they might hit it off. But there is another reason why streamers in particular tend to wind up together. Performing in the public eye and living life in front of a camera takes a certain frame of mind, and that is especially true of streamers and content creators at the top of their game. As pointed out by PC Gamer, some streamers become well-known enough that their friends and spouses can become famous by proxy.
Many streamers choose to keep their relationship status secret or ambiguous, as fans can be obsessive, creepy, and even abusive to their internet idols' real-world spouses. The Verge reports that these problems are especially prevalent for women who stream, as streamers who disclose relationships are often harassed, and those who keep their love lives secret — or even truthfully admit to being single — are often unfairly accused of hiding things from their viewers for the sake of appearing available.
In many ways, it makes sense that so many streamers choose a "Player 2" who is already in the same line of work. Still, you may not have even realized that the following streamers have dated.
LoserFruit & Marcus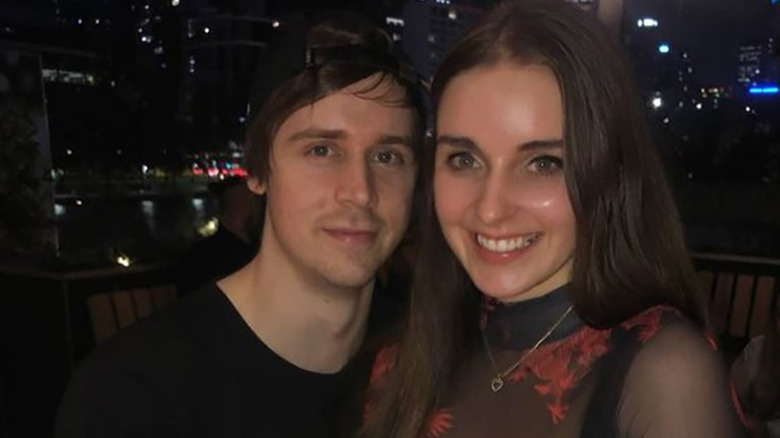 Kathleen "LoserFruit" Belsten is a prominent Australian streamer with over 2.5 million followers and her own "Fortnite" skin, a distinction reserved for some of the game's best and most prominent players. According to HYPEBAE, she is also the second most-followed streamer on Twitch after Pokimane. Lufu, as she is called by fans, is also notable in that she has been candid about her relationship status with Marcus: a fellow Aussie, content creator, and former member of the YouTube gaming channel, Click. The two of them left Click around the same time, but the couple has stayed strong.
The pair share an adorable chemistry in their videos expressed with affectionate kidding. Lufu pokes fun at her relationship with Marcus on her vlog frequently, and provided a humorous answer to fans' questions as to why they shared a bedroom in the Click house, confirming their status in a tongue-in-cheek way, early on. Also on YouTube, Lufu relayed the story of how she met Marcus at E3. Marcus and Lufu are still together, and frequently tease each other on Twitter.
Delphron & 8BitDylan
Nigel "Delphron" and Dylan "8Bit" Zaner tied the knot in 2019 at San Francisco City Hall and have not looked back. In an interview with Wired, the couple explained how they met. Nigel, famed for his Minecraft channel, first ran into Dylan in Harmony Hollow, a modded "Minecraft" server with a number of whitelisted mods covered by many YouTubers.
Dylan is primarily active on Twitch, where he streams a variety of games, ranging from newer hits like "It Takes Two" to horror classics including "Silent Hill 3." Delphron is also a Twitch partner, streaming cozy games like "Stardew Valley" and "Animal Crossing," but he's arguably still best known for his Minecraft content on YouTube.
After months of planning, 8Bit was the one to pop the question in front of an audience back in October 2018. Delphron & 8Bit's fans have been extremely supportive of the couple, and the video of their engagement was met with dozens of excited and congratulatory comments.