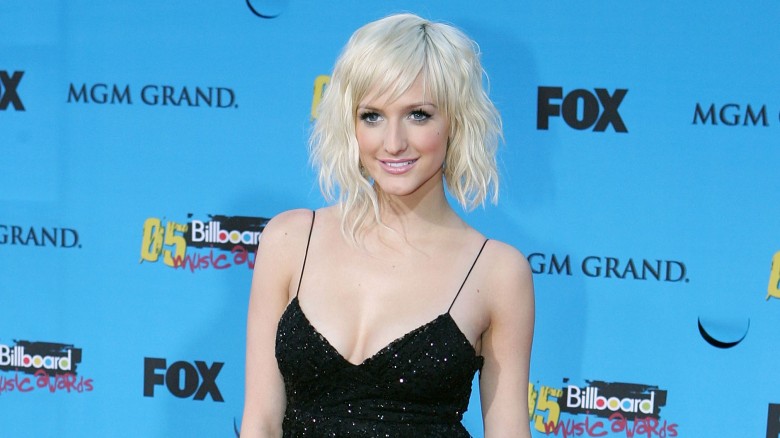 A little over 10 years ago, Ashlee Simpson was one of the hottest acts in entertainment. She ruled the music industry from 2003-2005 with her hit single "Pieces of Me" from her chart-topping debut album Autobiography, and graced the small screen with her MTV reality series, aptly named The Ashlee Simpson Show.
Her musical endeavors brought her critical acclaim and commercial success, with her single peaking at number five on the Billboard Hot 100 and her album rising to number one on the Billboard 200. At the same time, the show introduced her to a wider audience, fostering much media attention and solidifying her place in the spotlight.
But with such a promising start for the multi-talented star, it's been a while since she's been big news. All of this begs the question: Why don't we hear from Ashlee Simpson anymore?
The SNL lip-syncing debacle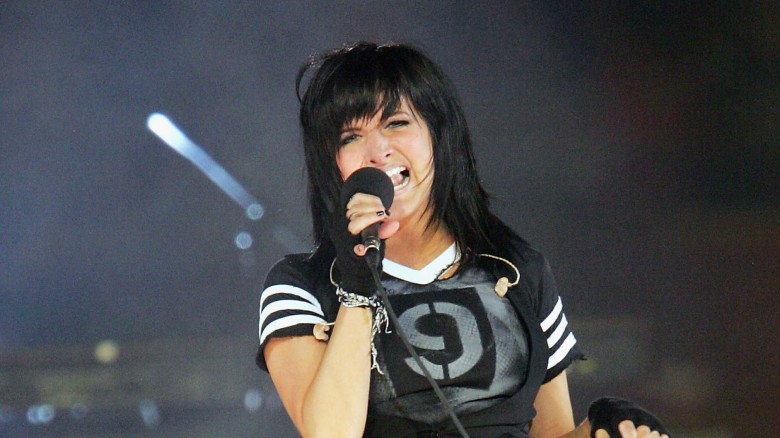 Ashlee Simpson's October 2004 performance on Saturday Night Live received harsh backlash from both fans and the media alike. As Time attested, her first performance that night, "Pieces of Me," went off without a hitch. However, when she went on stage to perform her second song, "Autobiography," the vocal track for "Pieces of Me" began playing over the band — and she was nowhere near the mic. The fact that she was lip-syncing her performances became immediately obvious. The band quickly changed gears to play "Pieces of Me." Meanwhile, an understandably panicked Simpson began to do a strange version of an Irish jig before simply leaving the stage.
At the end of the show, she apologized profusely for the mishap, but ultimately tried to laugh it off while blaming the incident on her band, who had done everything to save her: "I feel so bad, my band started playing the wrong song, and I didn't know what to do, so I thought I'd do a hoedown."
But the damage had been done
During her SNL appearance, Simpson had been caught red-handed doing what she had previously vowed in an interview with Lucky magazine (via MTV) never to do. "I'm totally against it [lip-syncing] and offended by it. I'm going to let my real talent show, not just stand there and dance around. Personally, I'd never lip-synch [sic]. It's just not me," she told the mag.
And by the following Monday, her story had changed. She owned up to the lip-syncing, but cited a loss of her voice due to a chronic gastric disorder ("severe" acid reflux disease) to be the reasoning for it. As she disclosed to MTV's TRL, her doctors advised her to not sing so as to not cause permanent damage to her voice, saying, "It's so embarrassing, because it sucks. The total situation was a bummer. I made a complete fool of myself."
The embarrassing experience crippled the overall reception of her other work around that time, and it's a marring incident which still haunts her career. Indeed, as recently asserted by the Gazette Review, much negative press attention surrounded the event, which also marked the moment her fame and career began to fall into decline. Sadly, as The Atlantic noted, it's more often than not what people remember her most by.
Ashlee's first feature film flopped
After getting her start guesting on shows like 7th Heaven, Simpson returned to acting in 2005 — this time on the big screen — with the ill-received Undiscovered. The 2005 film, named after a song on Simpson's debut album and directed by Meiert Avis, followed a group of young people aspiring to launch their dream careers in LA's entertainment scene.
However, it was a total flop — as the Gazette Review attested, the film was panned by critics (for example, the A.V. Club called it "vapid" and "so moronic") and was a commercial failure. It garnered an eight percent approval rating score on Rotten Tomatoes and a cumulative 29/100 by Metascore. Additionally, for 12 years it held the record for the biggest second weekend drop-off in ticket sales with an 86.4 percent change — only to be later broken by 2017's Collide, according to Box Office Mojo.
For her part, Simpson received a nomination for Worst Supporting Actress at the 2005 Golden Raspberry Awards, according to the BBC.
She also suffered a major drop in album sales
After her failed SNL debut, Simpson released two more singles from Autobiography – "Shadow" and "La La" — both of which sold well and were well-received critically. However, each failed to match the mass popularity of "Pieces of Me." As Billboard documents, they respectively charted at number 57 and 86 on the Hot 100.
Her pop/rock sophomore effort, 2005's I Am Me, also survived her much talked about SNL flub. It sold well, but suffered a slight drop compared to her debut album's sales. And while she only released two singles from this record – "L.O.V.E." and "Boyfriend" – both were still Top 40 hits, respectively reaching numbers 27 and 20 on the charts.
After plans to re-release I Am Me in 2006 were eventually cancelled, her third album, 2008's dance/pop meets 1980s synths Bittersweet World, did well critically, but not at all commercially. Debuting at only number four on the Billboard 200, it sold only 126,000 units in its first year according to Reuters – comparatively, her earlier output sold in the multi-millions. And the lead single, "Outta My Head (Ay Ya Ya)", was her first song to not break the Billboard Hot 100. Ultimately, it was the last record she'd release through Geffen Records.
Ashlee next found success in the theatre
After these setbacks, Simpson starred as the iconic Roxie Hart in Chicago on the West End in London in 2006 — according to the BBC, she was the youngest person to ever play the role. As MTV News highlighted, her performance was so well-received (Just Jared called it "flawless") that she reprised the role in her 2009 Broadway debut (Broadway documented a snippet of her performance).
Simpson told MTV News, "Roxie's a fun character to play. For me, it wasn't like I ever wanted to have my name in the papers. It was usually like, 'Oh, no!' But I know what the feeling is. And I know what the celebrity life is like, so I tried to bring a little comedy to that."
However, when she performed the role again at the 2013 Hollywood Bowl, she was met with mixed reviews. Variety provided perhaps the harshest critique, noting that, "If Ashlee Simpson possessed a sense of her life hanging in the balance when she assayed Roxie Hart in Gotham and London, it's gone now, replaced by mugging. She whispers her way through the songs, her aim better when plugging boyfriend Fred Casely than when hitting the high notes." However, the publication immediately acquiesced, "Still, she's game, moves well and is clearly an audience favorite."
Meanwhile, the LA Times allowed for these technical issues and raved, "Simpson was terrific, turning out what was probably the most vivid performance in the production… she airbrushed tantalizingly and with smoky personality."
She was written off of 'Melrose Place'
In 2009, the LA Times announced that Simpson had been cast as series regular Violet Fosteron on the CW remake of Melrose Place. However, her performance faced negative criticism and her character was eventually written off the show after only 12 episodes.
According to an anonymous on-set source who tattled to Us Weekly, "They hired her because they needed a good name to help create buzz. But she was embarrassingly bad. Producers cut her down as much as possible." The publication further documented that sister Jessica Simpson was outraged by the news, which inspired a Twitter tirade: "CW catching up on MP. who writes this crap? i have had bad scripts to work with,but this? thank God my sister is amazing and got you some press."
However, the producers claimed this was always the plan. As MTV News notes, Executive Producer Todd Slavkin explained Simpson's character "would be instrumental" as a suspect in the murder mystery, and that once it "was solved, she would go on her way. That was the original plan going into the development of the show."
Simpson released this statement in support: "Having the chance to play Violet on 'Melrose Place' has been a thrill. Although I always knew her story would come to a final, insanely unpredictable end, playing a creepy, unstable character was something I always wanted to do, so I jumped at the chance. Thanks to the CW and the entire cast and crew of 'Melrose Place' for allowing me this opportunity!"
Her fourth album was scrapped
At the 2011 New York Fashion Show, Simpson played coy in an interview with Paper Mag, hinting at plans for her fourth album. While she kept hush on any details, she let slip that the music would reflect a 90s sound (an era she dearly missed), emphasizing that it would be both "kooky" like her and "folky".
The following year, she followed through on this promise with the independently released, Linda Perry-penned, electro-pop single "Bat for a Heart." Of the new song and album, Simpson revealed to Us Weekly, "It's interesting because there's two sides of it — there was a side that was a bit more folky, but lately it's been a bit more dance. It's more of an electronic feel."
However, reception of the song could be considered mixed, at best. Indeed, fans felt the content was too risqué from what they had come to know from Simpson, and most publications simply did not seem to know what to make of the racy, sexual content and revealing, explicit, nonsensical lyrics of the lead single and its corresponding music video. For example, Pop Dust's review, which probably gave the most consideration to the music and lyrics, contained confused expressions, such as "What in blazes?", "Yikes.", and "Weird, weird song".
After "Bat for a Heart" inevitably failed to chart, gain commercial success, or garner positive reviews, plans for the album were seemingly indefinitely put on hold.
Ashlee's relationships became tabloid fodder
Simpson's been involved in various long-term, high-profile relationships over the years, but it was her eventual marriage to (and divorce from) Fall Out Boy's Pete Wentz that overruled her publicity for most of her career, with the media seeming more interested in her love life than her artistic endeavors.
As People documented, Simpson and Wentz began dating in 2006. They married two years later in May 2008 in a private ceremony officiated by Simpson's father. However, as People reported, the two divorced in 2011, with Simpson filing due to "irreconcilable differences". Thankfully, they remain on good terms as friends and continue to successfully co-parent their son, Bronx. As Wentz told People, he has "nothing but love and respect" for Simpson.
In the midst of her divorce, People announced that Simpson had begun dating Boardwalk Empire actor Vincent Piazza. Following a "bumpy" relationship, the two broke up a year later, with a source telling People, "Vincent has been working a lot, so he hasn't been able to spend as much time with Ashlee, which has caused some problems…It was a mutual agreement to split."
She's now happily married
In July 2013, rumors began to spread on the blossoming romance between Simpson and Evan Ross — the actor/musician son of Diana Ross. People broke the news back then, documenting the two going on various dates in the LA area.
Between Simpson getting to know and partying with Ross' family and Ross spending quality time with Simpson and Wentz's son Bronx Mowgli, Ross confirmed at the premiere of The Hunger Games: Catching Fire that "I'm so in love and we've got amazing things going on. And we inspire each other."
Amidst this considerable whirlwind of a romance, the happy couple announced their engagement on Twitter in January 2014. Ross initially shared a photo of the two, captioned with "The love of my life said YES!!!!!!" Simpson then added, "My baby love and I are ENGAGED!!! Hallelujah Hawaii!!!!!"
The two married later that year on August 31st, as People announced, at Diana Ross' Connecticut home. Jessica Simpson, who had thrown Ashlee a Bohemian bridal shower earlier that month, was the matron of honor. And as E! Online confirmed, Diana Ross officiated the wedding.
Ashlee has a beautiful family
In between her various music and acting projects, Simpson, with two young children to raise, is happily focusing most of her time and energy on her family life.
Back in May 2008, when Simpson was still with Pete Wentz, they confirmed they were expecting their first child through a joint statement, as documented by People: "While many have speculated about this, we wanted to wait until after the first trimester to officially confirm that we are expecting our first child. This is truly the most joyous time in our lives and we are excited to share the happy news and start our family."
On November 20th, Simpson gave birth to a baby boy, Bronx Mowgli. The happy news was also announced by People, to which a spokesperson told, "Ashlee, Pete and baby Bronx are all healthy and happy, and thank everyone for their well wishes!"
Her family continues to grow
A few months after the two got married, Ross disclosed to E! Online that he and Simpson were "working on" having a child. One month later, the same publication exclusively announced the happy couple were expecting a baby.
Simpson gave birth to their daughter, Jagger Snow, on July 30, 2015, as E! Online also announced. A source revealed that "Their whole family was around to support them. Evan was very emotional and loves Ashlee so much. He did not leave her side and wanted to go through this with her every step of the way." The source added, "He can't wait to be a dad. He would do anything for Ashlee and now this baby girl. Ashlee is doing great and can't wait to get home to be with her family."
In late September 2015, Simpson introduced the world to their beautiful daughter on Twitter, captioning the new family portrait with: "Jagger Snow Ross!! we love her so much. She's everything!best daddy in the world @realevanross".
She absolutely loves her new family life
Recently, Simpson told Us Weekly that her parenting duties are a major reason for her recent absence from entertainment: "I think being a mom kind of took the place of [music], definitely." But with plans for a new musical collaboration (more on this next), Ross expressed in the same interview, "I don't think she ever really stopped. Music is something so important to both of us."
Meanwhile, Ross explained that they're also planning to expand their family in the near future: "I want a ton [of kids]! I think I want more than she does! I grew up with five kids in my family, and that was great."
The two definitely love their family life. Simpson said their daughter is "daddy's little twin! But if you're around her, she definitely has my mannerisms and she's goofy like me. Anything her brother is doing, she wants to do." She adds that Bronx "is the best big brother. He is so sweet. He is so protective of her and I think that will continue. And we all laugh at her because she's so funny! He's honestly so good with her, it's awesome."
The cute family enjoys spending tons of quality time together. "We do everything together as a family. The age difference doesn't matter — she's excited about anything he's doing. And the three of us play games and she's so happy to just hang out and chill with everyone," she said.
What's next in 2017?
As the Gazette Review noted, given the ups and downs of Simpson's career and her finally feeling settled and content, it makes sense now that Simpson would wish to temporarily step out of the spotlight.
Indeed, in addition to remaining focused on being a mom and nurturing her marriage, she told Wetpaint last year that she was retiring from acting. However, she recently stated to the Gazette Review that she is currently writing songs with husband Ross. The duo plan to release an album this year.
She expanded on this project during a joint chat with Us Weekly and Ross in December 2016, stating, "We're working on an album together. So in the new year, that will be happening! It's been really fun to work together." Ross chimed in, "When you work separately, you don't get to hang out — so this works out well." And Simpson hopes the scope of the collaboration will be endless: "This way we can tour together! I'm definitely excited. I love working with my husband."
The two attest that their new sound will be "soulful, fun and reflective of music that [we] both like," and will hopefully spawn future solo projects. As Simpson explains, "We're doing this album together and then we'll go off and do our own."
In the meantime, she continues to keep fans updated on the goings on in her family life and career via Twitter and Instagram. Here's hoping that with these ambitious musical plans, 2017 will be Ashlee Simpson's big comeback year!