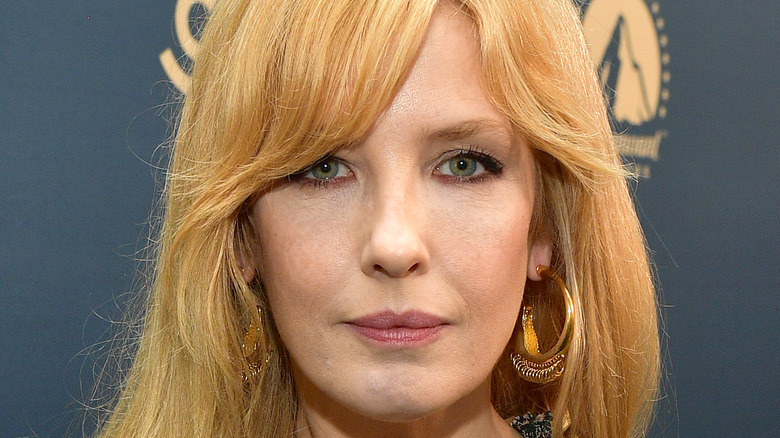 Ever since the Paramount TV drama "Yellowstone" premiered in 2018, people have been captivated by the story. Now, entering Season 4, the many twists and turns of the Dutton family and their Montana-based ranch continue to intrigue viewers. Along with the fascinating plot, the show features an incredible cast of talented actors, with Kevin Costner leading as John Dutton. However, perhaps the most interesting character and one who has been a fan favorite throughout the series is John Dutton's daughter, Beth.
The character, Beth, is confident, strong, and fiery. And she keeps viewers on their toes with what she'll say next. One of the most important factors in creating Beth's character is, of course, the actress playing her. While many fans of the show have likely loved Beth for years, it's possible to know very little about Kelly Reilly, the talented actress bringing the character to life. Although she's been a successful actress for years, Reilly is also quite private. While you may have seen her in many other roles, including her work on "Sherlock Holmes," "Pride & Prejudice," and "Flight," the actress who plays Beth in "Yellowstone" remains a bit of an enigma (via IMDb). But, we're ready to dispel the mystery with these little-known truths about Kelly Reilly.
Kelly Reilly is actually British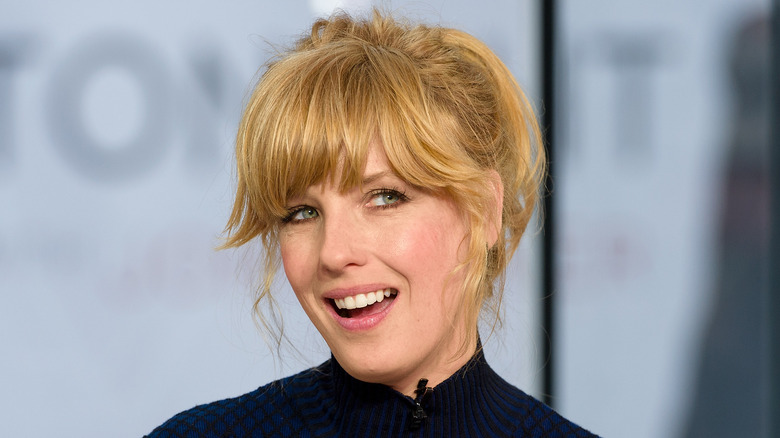 It may surprise you to learn that, unlike her character Beth, the actress is not from the west. She's not even American. Though Kelly Reilly's spot-on accent throughout "Yellowstone" has many people fooled, she's actually English. It's especially shocking to some fans that one of the show's leads isn't American considering the plot centers around the American West, but Reilly was born in Chessington, London, and grew up in London. She even started her acting career in British television (via Express).
If anything, learning she's British makes Reilly's acting in "Yellowstone" all the more impressive. During a 2018 interview, Reilly explained that coming from such a different background makes her even more fascinated by Beth's life and the Dutton family. "For me, this is a slice of America … There's something about that lost part of America that I'm really interested in. Being British … I didn't really know too much about it," she explained. "So, being in Montana and sort of experiencing the real roots of America," she said, was "fascinating."
She first made a name for herself on stage
Long before her time on "Yellowstone," Kelly Reilly became known for her work in theater. In fact, playwright and director Terry Johnson, who cast her in several productions, was so impressed with her work, he said she "is possibly the most natural, dyed-in-the-wool, deep-in-the-bone actress I've ever worked with" (via DuJour).
But the role that Reilly was known best for on stage was 2003's "After Miss Julie." The English actress played the title role and got rave reviews on her spectacular performance. "It is the sense of Miss Julie as a lost soul that is beautifully caught in Kelly Reilly's astonishing performance," noted The Guardian. Reilly gained even more recognition when, during one performance, she cut her foot on broken glass onstage. Instead of stopping the show, Reilly acted while bleeding and finished the performance with a bandaged foot, proving herself once again to be incredible in live theater (via British Theatre Guide).