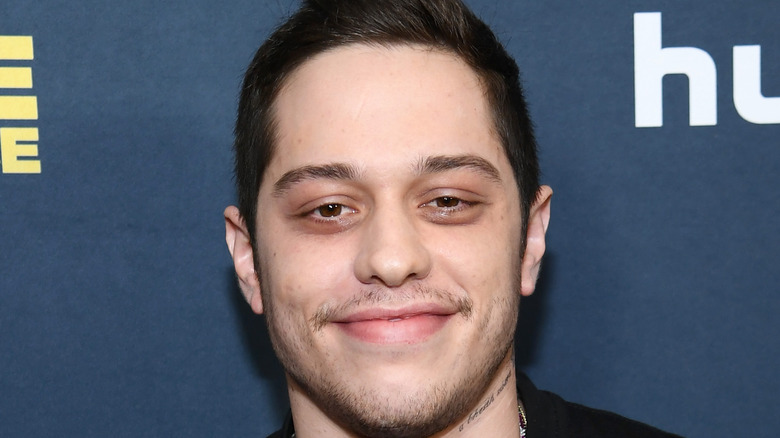 Comedian Pete Davidson has a distinct honor of not only being the youngest current cast member on "Saturday Night Live," the launching pad for many great comedians, but he is also the first cast member ever born in the '90s (via NBC). That may change soon as he's been busy branching out with a variety of dramatic acting roles including "King of Staten Island". The semi-autobiographical pic which Davidson stars in and also co-wrote managed to rack up an impressive 25 award nominations, according to IMDb, signaling to the young comic, and the world, that there was another path beyond comedy available to him. He is even entering the massive superhero market with a role in the upcoming DC "The Suicide Squad" pic.
While talking with radio personality Charlamagne Tha God, the normally press shy actor opened up about all these projects but more surprisingly about his very public dating history. The "Set It Up" star expressed that all the news about who he is seeing often overshadows his work and could be "distracting," however he was willing to dish about all those famous exes anyway.
Why Pete Davidson's relationships don't work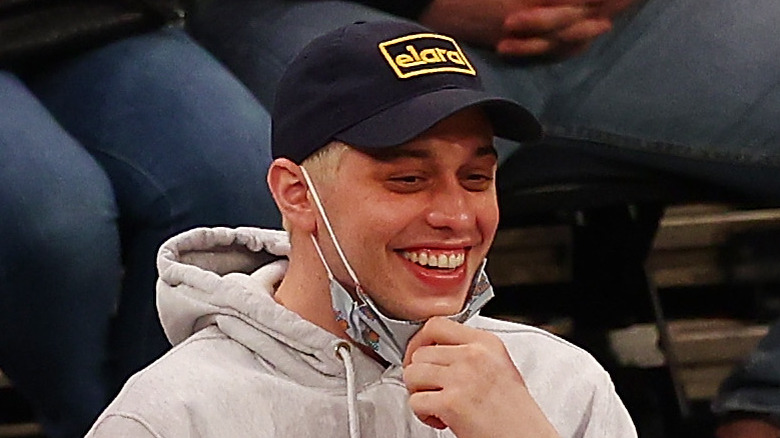 Despite an impressive, albeit eclectic collection of past partners, Davidson has been unable to find "the one," with most relationships lasting only 4-6 months. He even revealed to Charlamagne that he's considered adopting. The "SNL" comic says he really wants a child and suggested that as far as why those relationships don't work, he thinks he knows the problem.
On the topic of intimacy, Davidson labels himself an over-sharer because he feels it's important to put his cards on the table in terms of his well-documented mental health issues. A level of honesty he fears makes him appear "intense" and scares women away. This word comes up often when outsiders describe him. A source told the Post's Page Six, "Pete gets very intense very quickly," going on to say, "he tells his girlfriends that he loves them and he gets serious."
This, at least at first, has its perks, as Davidson told Paper, "My love language, when I'm in a relationship, is I treat the person I'm with like a princess." And he is leaving no stone unturned in his hunt for his royal match.
Pete Davidson's early relationships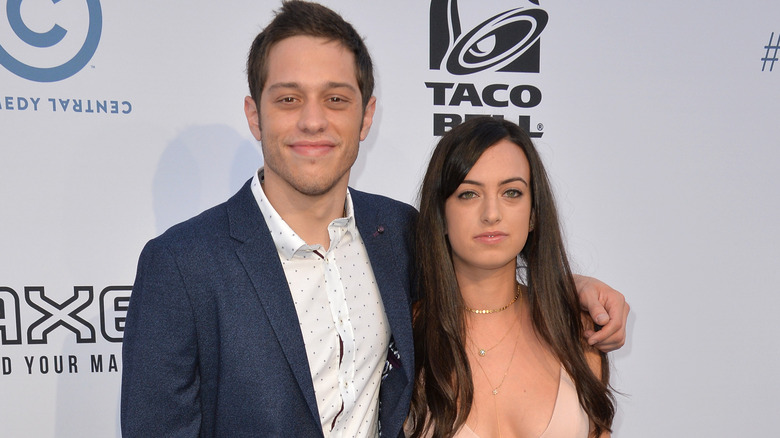 His first celebrity relationship was with fellow comedian "Girl Code" star Carly Aquilino. Us Weekly reported that the mostly casual relationship didn't make waves in the news but did lead to a long term friendship and a role in Davidson's movie "King of Staten Island" (via IMDb).
Davidson found his longest term relationship to date with actress Cazzie David. The relationship last over two years on and off , and was serious enough to earn her three tattoos in her honor, the young writer told the Los Angeles Times. David, daughter of "Curb Your Enthusiasm" creator Larry David, who has been open about her own mental health struggles, initially suggested the pair split only to have immediate regrets. Attempts to reconcile were unsuccessful as Davidson told her he was "the happiest he had ever been" when she called to revisit the idea just days later. He then followed up with a text ultimately ending the relationship for good.
Within days, social media was full of pictures of the young actor with his new love, Ariana Grande. The dizzying speed with which this happened left David devastated, and she took to her famous father for comfort as she "shook uncontrollably in his arms".
Dvaid visited the topic of the rocky romance in her book of essays called "No One Asked For This." The couple appear to have found their way to a better place as David shared the essay with Davidson before publishing and even wrote, "Pete. I love you. Thank you for being encouraging when you did not have to be. Your bravery inspires me and your friendship means the world to me" (via ET Canada).
How Ariana Grande relationship left Pete hurt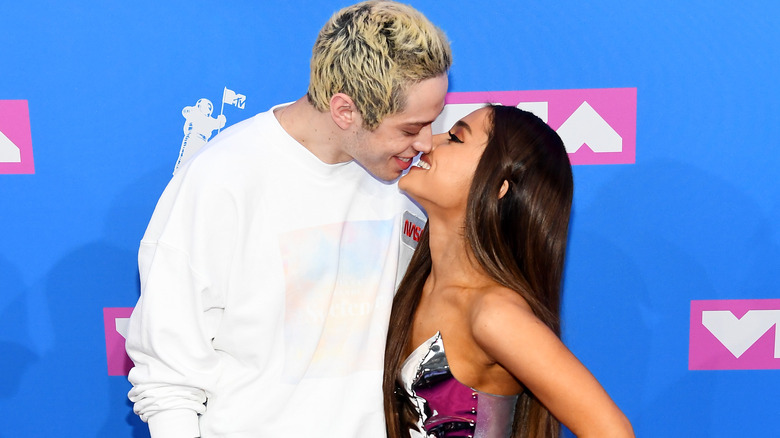 Within weeks Davidson and Grande, who had recently ended a two-year relationship of her own, were engaged. The liaison lasted less than six months, with nary a wedding bell to be heard, but during that time and after it, eclipsed most of the young comedian's life and career (via Cosmopolitan). When discussing this and how he was often referred to as Ariana Grande's ex instead of actor or comedian, diminishing all his hard work and achievements, the NY native told Charlamagne, "It hurts, it definitely hurts." Davidson acknowledged that many people didn't know who he was until they began dating. Though the short duration of the coupling made it even more frustrating for Davidson when his future unrelated success was credited to the relationship, calling it a "punch in the gut."
Post-break-up, the pair both found themselves in the awkward situation of having tattoos to cover, according to Elle. However both seemed to take the split well and even took lighthearted jabs at the relationship, Grande both on social media and in her music, Davidson in his subsequent stand-up. Davidson takes using their private lives as material in stride as part of the gig, though he does say he has a limit when it comes to using relationships for material saying, "Genuinely being hurtful is off-limits."
Pete Davidson's rebound relationship after Ariana Grande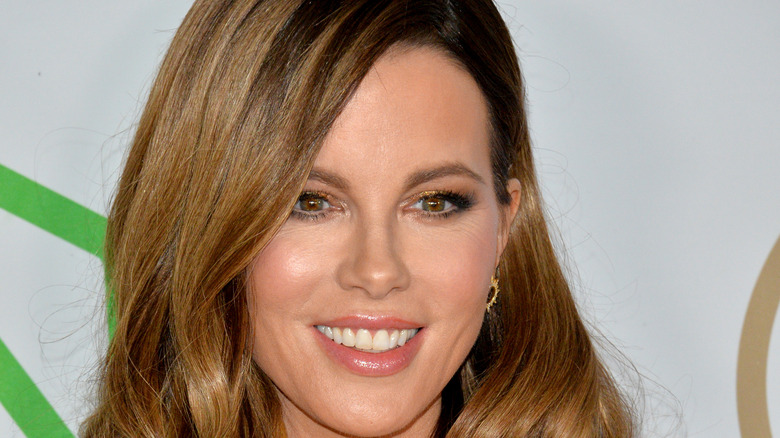 The rebel comedian's relationship with British actress Kate Beckinsale set tabloids on fire when they were spotted flirting and leaving a Golden Globes after-party together in early 2019, as reported by Cosmopolitan UK. The surprising pair confirmed rumors with repeated very public, very splashy displays of affection (via ET). These included a New York Rangers game with a kiss seen around the world in a photo that caught "Queer Eye's" Antoni Porowski awkwardly caught in the frame. The relationship, coming on the heels of his broken high-profile engagement, was long-distance and as rebounds are known for, brief and not too serious. The split, confirmed by Us Weekly in spring 2019, seemed to be without drama.
By August, Davidson was rumored to be courting "Once Upon a Time in Hollywood" actress Margaret Qualley, a fact later confirmed by her mother, model/actress Andie MacDowell (via E!). However, the late summer romance didn't seem to stick and was over before matching Halloween costumes had a chance.
Who is Pete Davidson dating now?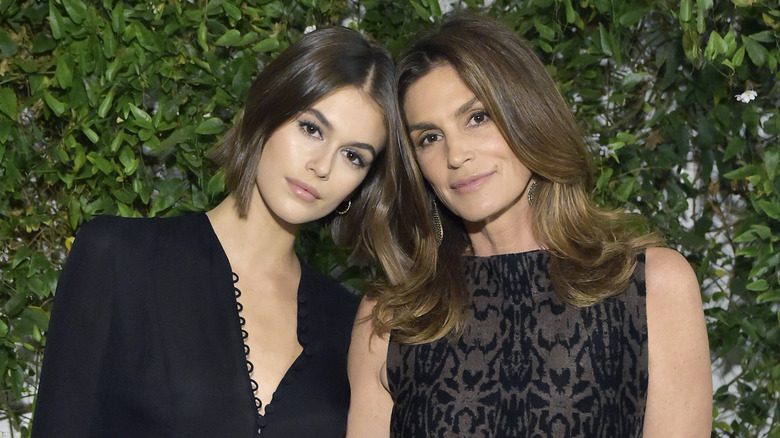 Model Kaia Gerber, daughter of Supermodel Cindy Crawford, dated the actor at a tumultuous time in late 2019, and not just because of the holiday season. During their relationship, he joked on "SNL" about heading back to rehab. Bystanders witnessed a tense conversation between the young models parents outside her apartment, seemingly about Davidson, where her father Randy Gerber said the person upstairs was "freaking out," according to Page Six. Davidson was seen leaving shortly after.
When the relationship ended in early 2020, a source confirmed the split to Page Six saying, "It looks like Pete and Kaia are over. It got very overwhelming for Kaia." The source added, "Kaia is only 18 and it's a lot to deal with." The New York-born comedian himself pointed out "We were dating for a few months and she's very young" and as such he felt fun should be at the top of her list. He went on to say on to say, "She shouldn't have to worry about some dude who has issues" when speaking to Charlamagne.
Following a stint in rehab, covered in People, and some time alone it appears the stand-up comedian is giving love another shot. As of he was linked to "Bridgerton" star Phoebe Dynevor, as reported by Us Weekly in spring 2021. A source stating, "Pete and Phoebe are still going strong despite not being able to physically spend time together." So far so good, let's hope the long-distance lovebirds can make this last.
Davidson himself hasn't given up hope. hasn't given up hope. Despite some high-profile fails, the "Trainwreck" actor's outlook on relationships, in general, is still pretty good. He told Charlamagne on the subject, "You become a better version of yourself because you learn a little something from everybody."