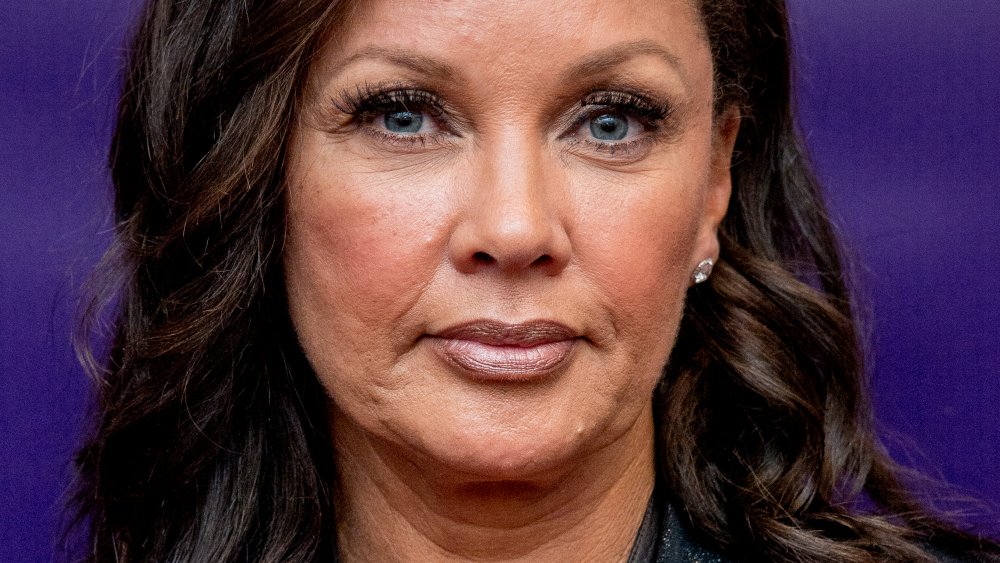 Vanessa Williams first climbed her way to success as a no-name college student with big dreams. After winning the 1983 Miss America pageant, becoming the first Black woman to be awarded the title, the aspiring actor and singer's career began. Just one year later, her fame turned to infamy in a scandal that ruined her reputation. But Williams would rise from the ashes and become a celebrated public figure once again, winning back fans with a successful recording career that paved the way for even more success in Hollywood.
Despite her role in one of the Miss America's pageant's biggest controversies, however, Vanessa Williams has largely been redeemed in the public eye — and along the way, she's shared more details of the injustices she faced both in and out of the spotlight. In her 2012 memoir You Have No Idea, Williams blew the lid off oh her own story, revealing even more of the challenges she's weathered over the years. We're breaking it all down for you here with a deep dive into Vanessa Williams' tumultuous timeline of a career.
Vanessa Williams suffered abuse as a child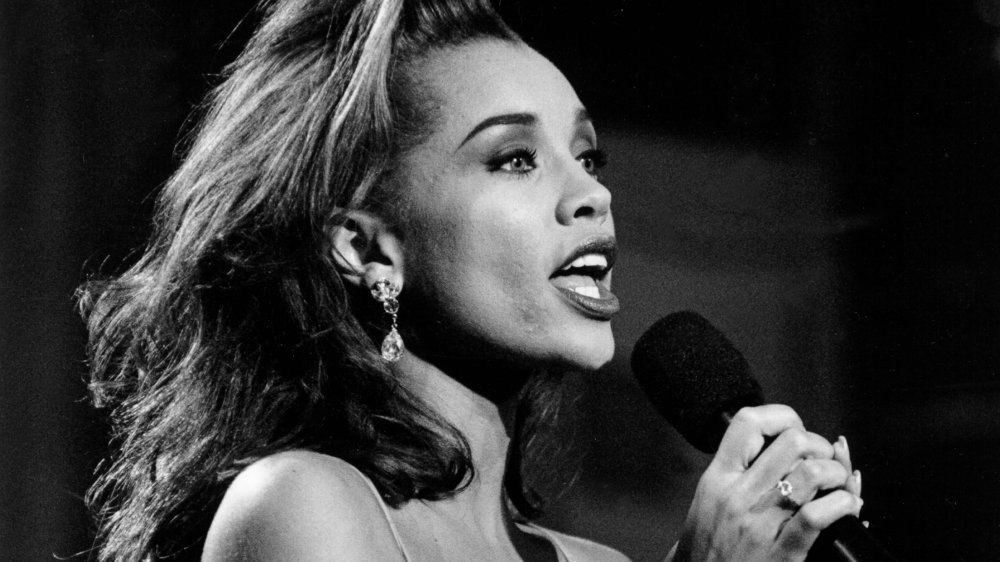 Vanessa Williams detailed in her 2012 memoir You Have No Idea, which she co-authored with her mother Helen Williams, how she was molested by an 18-year-old female family friend when she was 10 years old. "It happened one night where she told me, 'Come over here,'" Williams told ABC News about the incident. "I didn't know that it was wrong, but I knew that it wasn't right because I wasn't supposed to tell anybody."
In 2014, Williams detailed the incident to Oprah's Master Class, saying she was in fifth grade when she was sexually abused. "She made you want to feel like you were a grown-up," Williams said about her abuser, a "cool girl" who also encouraged her to try cigarettes. "At that young age, having that happen to you in your body, it awakens your sexuality at an age where it shouldn't be awakened," she added. "I think that had that not happened…there wouldn't have been that shame that was always haunting me. It made me more sexually promiscuous."
Vanessa Williams had an abortion when she was in high school
Vanessa Williams had an abortion when she was a senior in high school, writing in her 2012 memoir You Have No Idea that the experience was "awful, terrifying and plain sad." Williams described making an appointment through Planned Parenthood to terminate the pregnancy, and how years later, she still considered herself pro-choice while also identifying as a Catholic. "I'm still pro-choice — every woman should have the right to choose what she wants to do with her body. I'm still a practicing Catholic. Yes, I did confess, and I'm grateful for the opportunity of forgiveness." Williams remembered lying to her mother at the time, telling her she was rehearsing at school when she was actually undergoing the procedure. "I never directly told Mom about my abortion, but I had a sense that she somehow knew," Williams wrote, with her mother, Helen Williams, writing in an aside that she didn't know about the procedure at the time.
Williams eventually had four children, and she told ABC News in 2012 that being pregnant is "the most frightening thing that happens in your life." At the time of her abortion, she wasn't mature enough to handle the gravity of motherhood. "I knew in high school that's something that I was not prepared to do, or fight, or struggle with."