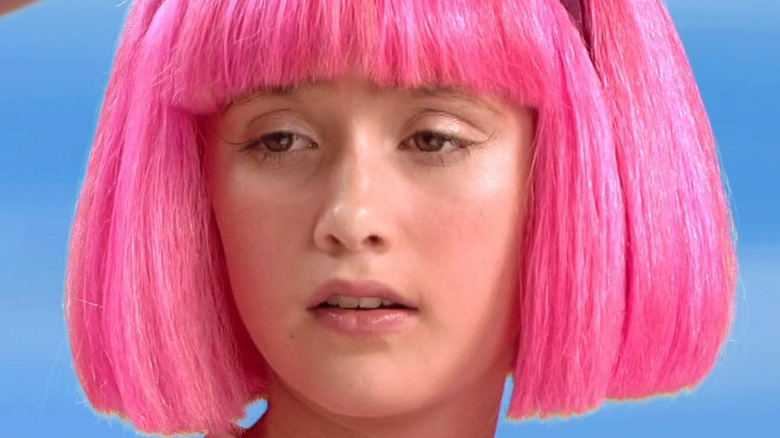 For some, the idea of making your living as an actor is the ultimate, impossible dream. As wonderful as it would be to have millions of people flocking to theaters to see your face flickering on the big screen, getting to that point usually takes years of hard work and sacrifice beyond the capacity of most people. However, there are those who find this success incredibly early in life, turning into stars before they've even made it to high school.
Imagine starring in some of the biggest movies and TV shows in pop culture without years of study and seemingly endless rejection, perhaps becoming the breadwinner in your family before most kids your age get a regular job. Could you give up that kind of fame and walk away to live the life of an average grownup?
While many would see that decision as lunacy, that's just what happened to the former actors on this list. All of them left show business to pursue frighteningly normal careers. For various reasons, instead of living out the fantasy that they're still relevant child superstars, they've elected to accept the fact that they've grown up and taken on very grownup jobs.
Danny Lloyd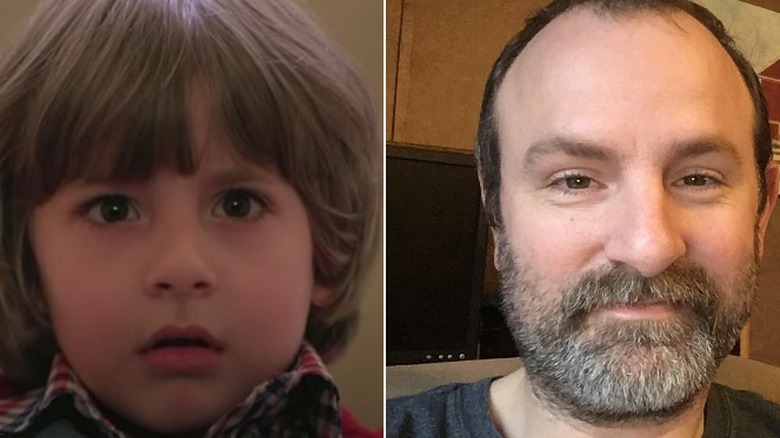 In Stanley Kubrick's classic 1980 adaptation of Stephen King's novel "The Shining," the role of the troubled, psychically-gifted Danny Torrance was played by newcomer Danny Lloyd. During an interview with The Guardian, Lloyd discussed his time making the horror film, stating that he enjoyed the experience and has fond memories of it. His reasons for leaving the industry have nothing to do with the film itself: Work just dried up for him.
He continued to audition, a process he didn't mind so much. "I always enjoyed it. It was exciting," he said. "But as I got a little bit older, it got kind of boring." When he told his parents he was ready to quit, they were supportive. He said, "They were never stage parents. They made sure I had a normal upbringing."
These days, Lloyd is a biology professor teaching at a community college in Kentucky and is happy with his acting legacy: "I don't regret trying acting. When I decided to stop, I don't regret that either."
Carrie Henn
James Cameron's "Aliens" went in a decidedly different direction than its Ridley Scott-directed predecessor. While "Alien" was essentially a haunted house movie in space, the sequel became an action-packed military adventure film. Instead of a single xenomorph feeding on the crew of one ship, dozens of the creatures battle Ellen Ripley (Sigourney Weaver) and the team of space Marines sent to wipe them out.
The director's cut of the Cameron film also added depth to the Ripley character by letting the audience know that she lost her daughter while in hypersleep. So when she comes across a lost little girl named Rebecca Jorden (but everyone calls her Newt), her maternal instincts kick in and her mission becomes to keep this girl alive.
Newt was portrayed by Carrie Henn, who was only 10 at the time. Following the success of the film, one would imagine she'd want to build on that momentum. Instead, she decided to let herself be a normal kid. While talking to AVP Galaxy, she explained that she'd been living in England until the military transferred her father back to the United States. Now she was the odd person out and wanted to be as "normal" as possible, so she left acting behind. As an adult, Henn decided to become a teacher, satisfying a childhood dream.
Peter Ostrum
Released in 1971, "Willy Wonka and the Chocolate Factory" is a classic. The film tells the story of an eccentric candymaker named Willy Wonka who opens his whimsical factory to the public for the first time. To be allowed into his bizarre domain of lickable wallpaper, chocolate rivers, and Oompa Loompas, you have to find one of the golden tickets he scattered in Wonka Bars across the globe.
A desperately poor kid with a big heart named Charlie Bucket is one of the lucky few who discovers a ticket. The film is about how his kindness makes all his dreams come true when Wonka realizes he is the person who should inherit his factory. Charlie was played by a young Peter Ostrum and is his only credited role as an actor. These days, instead of working with chocolate, he works as a dairy veterinarian with Countryside Veterinary Clinic in Lowville, New York.
While speaking with the Journal of the American Veterinary Medical Association, Dr. Ostrum explained that after working on "Willy Wonka" he fell in love with taking care of animals. He said, "Acting was fine, but I wanted something more steady, and the key is to find something that you love doing, and that's what my profession has given to me."
Taran Noah Smith
The family sitcom "Home Improvement," starring Tim Allen, ran for eight seasons from 1991 to 1999. The show chronicled the life of delusional television personality Tim "The Tool Man" Taylor trying to relate to his family. He has three sons with very distinct personalities. The youngest of those sons, Mark, is more sensitive and introverted than the rest of his family. He was played by young actor Taran Noah Smith.
Following the end of the series, Smith decided to leave acting behind. When he was 17, the actor had a public dispute with his parents over the handling of the money he earned during the production of "Home Improvement." While talking with HNGN, Smith said he enjoyed acting but after doing so for his entire childhood, he wanted to try something else.
As mentioned in the interview, Smith has helped with typhoon relief efforts in the Philippines and with various art installations. He and his former wife also started a vegan food and restaurant business, called Playfood, in 2005. Another one of his jobs, however, is that of teaching people how to pilot submarines, which he had been doing as late as 2019.
Lori Beth Denberg
"All That" was Nickelodeon's 1990s answer to "Saturday Night Live." Like the sketch comedy juggernaut, it helped launch impressive careers for its stars. Perhaps the most notable among them would be Kenan Thompson, who actually joined the cast of "SNL" in 2003. That's not to say that other cast members of the children's sketch comedy show didn't go on to have their own remarkable careers. Kel Mitchell, for instance, has been acting regularly since his time on the show.
Perhaps one of the more fascinating post-Nickelodeon careers is that of Lori Beth Denberg. The actress was best known on "All That" for the Loud Librarian, who shushed anyone who made even the slightest noise, while she went on yelling and making a racket. Her other recurring segment was "Vital Information for Your Everyday Life," where she would often give viewers terrible advice.
As discussed during this interview with Vice, Denberg decided to try other things as she got older. Aside from the touring she does with fellow "All That" alum Danny Tamberelli, she also officiates weddings. In the "about" section of her website, she explains the kinds of wedding experiences she provides as "personalized, quirky weddings, vow renewals, and commitment ceremonies for couples looking for something a little different, a little less sterile, and a little more fun."
Ross Bagley
Ross Bagley started acting at the age of six when he appeared as Buckwheat in the 1994 big screen reboot of "The Little Rascals." In 1996, he joined the cast of the Will Smith sitcom "The Fresh Prince of Bel Air," where he played Will's youngest cousin Nicky. That same year he worked with Smith again in the blockbuster "Independence Day." While his IMDb page shows that he continued to pop up in small roles for the rest of the '90s, Bagley seems to have left acting behind.
During an appearance on the "Hip Hop Uncensored Podcast," Bagley discussed his time on "The Fresh Prince" and his life following the end of the series. Before getting cast as Nicky, he loved watching the show. He has fond memories of working on it, but now prefers to live a more low-key lifestyle out of the public eye. Instead of pursuing the constant grind that is a show business career, Bagley has a more steady job as a realtor.
Margaret Langrick
Margaret Langrick started acting when she was 14. Her first film role was Sandy Wilcox in the 1985 film "My American Cousin." She followed that up with the Bigfoot comedy "Harry and the Hendersons" and several TV roles on shows like "21 Jump Street," "Danger Bay," and "Camp Wilder." IMDb lists her final acting credit as "Sweet Angel Mine" in 1996.
Since then, Langrick has gone on to have an impressive and prolific career in the world of publishing. According to her website, the former actress spent 15 years working as an editor in the UK and Canada. This work included serving as the Arts and Life editor for the Vancouver Sun. After years of making people happy with her film and television roles, Langrick continues to motivate people through her publishing. In 2013, she founded LifeTree Media (which is now called Wonderwell), a hybrid non-fiction publishing house specializing in books that "help, heal and inspire."
Jeff Cohen
Jeff Cohen was all over the place during the early years of the '80s. Starting in 1983, the young actor appeared in "Tales from the Darkside," "Webster," "Little Shots," "The Facts of Life," "Kids Incorporated," and of course "The Goonies." He played Chunk, the hilarious "fat kid" with a penchant for telling tall tales and clumsiness. His performance in that film was so confident and assured that the fact that he is no longer performing is mind-boggling. But it turns out that the former actor has a theory as to why his career ended after only eight years.
While talking to the Daily Mail, Cohen clearly states that he wasn't the one who gave up on acting. He started his career as the funny fat kid. That was how the business saw him, so when he started hitting puberty and losing the weight, they weren't quite sure what to do with him. He said, "It was terrible. My first love was acting but puberty had other ideas. It was a forced retirement. I didn't give up on acting. Acting gave up on me."
With the help of his friend, "The Goonies" director Richard Donner, Cohen learned more about the film business and studied law at UCLA. In 2002, he co-founded his law firm Cohen Gardner LLP, which is based in Beverly Hills and specializes in the many legal aspects of film and TV development, production and distribution.
Josh Saviano
Josh Saviano was 12 when he started acting. His very first role was as Kid Belz in "The Wrong Guys" from 1988. That same year he was cast as Paul Pfeiffer in the coming-of-age TV classic "The Wonder Years." During that show's five-year run, audiences watched as both Kevin Arnold (Fred Savage) and his best friend Paul navigated the turbulence of the 1960s and their teenage years. While most of his co-stars continued their careers in show business, Saviano left acting behind.
Aside from a few guest appearances on "Law and Order: Special Victims Unit," and being confused for Marilyn Manson, Saviano has stayed out of the spotlight. When "The Wonder Years" ended, Saviano attended Yale Law school. He is now putting his knowledge of show business to use by helping artists make the most out of their careers through his own firm, Spotlight Advisory Group (via LinkedIn). "What I'm trying to do these days is help individual artists and talent brand themselves — whether it is through a reality television show, or through just being a social media meme, or other skill set that they have," he told Yahoo.
Lisa Jakub
Lisa Jakub started working in show business when she was seven and worked like crazy from 1985 to 2000. The young actress was involved with projects like "The Care Bears," "Alfred Hitchcock Presents," "The Twilight Zone," "Friday the 13th: The Series," and "Matinee" before landing her most memorable role in the 1993 Robin Williams comedy "Mrs. Doubtfire." She played Lydia in the film about a divorced dad who dresses up as a matronly Scottish woman to spend more time with his kids.
That wasn't her only big movie of the '90s either. In 1996, she appeared in the alien invasion hit "Independence Day." Despite these successes, however, she decided to leave acting. On her blog, she discussed her reasons. After all that time, the pressure and competitiveness of the job got to be too much. She wrote, "I decided I should leave, before I became one of those alcoholic/eating disorder ravaged/drug addicted train wrecks of a former child actor. I had no desire to be a cautionary tale."
The experience had taken such a toll on her that she refused for a long time to engage in discussions about her early life. Instead, she focused on being a normal person out of the spotlight. But she's since made peace with that time of her life and has even written extensively about it. Her other passion is yoga instruction.
Ross Malinger
From "Beverly Hills 90210" in 1990 to "Without A Trace" in 2006, Ross Malinger worked as an actor on a regular basis. Although he's been seen in shows like "Who's the Boss," "Roseanne," "Dr. Quinn: Medicine Woman," and "Seinfeld," he is likely best remembered for roles in "Kindergarten Cop" and the 1993 romantic comedy "Sleepless in Seattle."
In "Sleepless in Seattle," Malinger played Jonah Baldwin, the son of Tom Hanks' character, Sam Baldwin. Sam is a widower who relocated from Chicago to Seattle and shows no visible signs of interest in finding love. His son calls into a radio show and asks his father to discuss his feelings following the loss of his wife. Jonah is essentially responsible for the entire plot of the film.
Malinger's ability as an actor is obvious from the very beginning and clearly served him well for years. Still, after one last guest shot in 2006 on "Without A Trace," the actor left his profession behind. According to the Hollywood Reporter, he then went into automotive sales, working as a manager at one dealership until it went out of business in 2009 and finding work at others around Los Angeles since then.
Julianna Rose Mauriello
Julianna Rose Mauriello started her acting career at the age of six when she appeared in "Sesame Street: Fiesta!" in 1996. She went on to do the voice of Ruby in the animated series about bunnies, "Max and Ruby," in 2002. Perhaps her best-known role, however, is that of Stephanie on the hit Nickelodeon series "LazyTown." According to her IMDb page, her final acting credit was a voice role in "The Doc Files."
Why did she stop acting and what has she been doing since 2013? Based on the lack of details from official sources, any statement on her reason for leaving show business would be speculation. What is clear, however, is that Mauriello is now working as a pediatric occupational therapist. Seen here on her LinkedIn profile, she attended Columbia University Vagelos College of Physicians and Surgeons and is practicing in a clinic environment. Whatever her reasons for leaving her old career, one would hope she is happy and fulfilled with her new one.
Mara Wilson
You'll most likely recognize Mara Wilson from her roles in early '90s family classics like "Mrs. Doubtfire," "Miracle on 34th Street," and the adaptation of the Roald Dahl book "Matilda." She was one of those child actors who seemed to possess wisdom that was advanced beyond her years. At no point did she seem to be mugging for the camera, attempting to be a cute movie star kid, there was a natural quality in her performances that was absolutely unique to her, and may be why her work in those films is still fondly remembered all these years later.
While talking to NPR in 2016, Wilson explained that her departure from acting happened gradually, almost without her realizing it. After the passing of her mother, acting became the only constant in her life, but she didn't have the same enthusiasm for it. As puberty struck, she was embarrassed by the natural processes of growing up and it was difficult to go through publicly. Eventually, she found that she could survive without acting and focused on writing instead. She wrote a play called "Sheeple" in 2013 and her memoir "Where Am I Now" was released in 2016.
Shirley Temple
Even if you've never seen a single film starring this tiny megastar, chances are you recognize the name. There would be no Olson Twin empire without Shirley Temple. Her image was so recognizable and popular with the public that it was plastered all over various kinds of merchandise in the '30s. was such a huge star early in life that she retired from acting at the age of 22. Considering she started acting at the age of 3, starred in 34 films over a 14 year period, it's safe to say she had a full career before most people even got started.
During the end of the '50s and into the early part of the '60s, Temple briefly returned to entertainment both in front of and behind the camera. She then transitioned to a new role In 1969 where she became a diplomat. As she traveled the world, she witnessed atrocities that put her on track to becoming the ambassador to Ghana in 1974. In 1989 she was appointed by President George H. W. Bush to be the first woman ambassador to Czechoslovakia.
Kay Panabaker
Kay Panabaker started her career in 2001 with a role in a short film titled "Temptation" and some additional voices in the Pixar classic "Monsters Inc." He star rose so quickly that she worked almost nonstop for the next ten years. She showed up in TV shows like "Angel," "Medium," "Law & Order: Special Victims Unit," and "Weeds," while also co-starring in "Phil of the Future" and TV movies like "Read It and Weep" with her sister Danielle Panabaker, and "Cyberbully." One of the biggest titles on her resume is the 2009 remake of "Fame."
Despite her continuing success, Panabaker decided to walk away from acting. On Twitter, she let her fans know her very simple reason for leaving the entertainment industry behind while sharing some advice for life, writing, "I just lost the love for acting. Life is short, we spend too much time at work, gotta do what you love and I love my job!!" The job that she loves so much is working with animals as she lists her career on the social media platform as a Zookeeper.
Troy W. Slaten
Fans of television from the mid-'80s to the mid-'90s will likely recognize Slaten from his extensive work on the small screen. Although his first credited role was in "The Greatest American Hero" in 1982, he didn't really pick up steam until 1985 where he started landing roles on classic shows like "Diff'rent Strokes," "Who's the Boss?," "Cagney & Lacey," and "Roseanne." He also co-starred in cult shows like the offbeat teen comedy "Parker Lewis Can't Lose," from 1990 to '93 and "Super Human Samurai Syber Squad" from '94 to '95."
After leaving his acting profession behind, Slaten turned his sights on studying law. In a piece from "The Hollywood Reporter" covering his campaign for the position of Judge in Los Angeles County's Superior Court, it's mentioned that his love of "Law & Order" and a love of learning that came from being educated on sets was a major factor in the decision to pursue law as a career. During the interview portion, he stated that his sadly unsuccessful campaign was about "finding alternatives to incarceration, ending the scourge of mass incarceration, ending the jail turnstile and ending the school-to-prison pipeline."
Mary-Kate and Ashley Olsen
It would be hard to imagine anyone living on the planet Earth who hasn't heard of the Olsen Twins. The pair dominated family entertainment during the early half of the '90s. Getting their start playing Michelle Tanner on the absolutely iconic sitcom "Full House," they were then shot into the stratosphere of popular culture thanks to their numerous TV movies like "To Grandmother's House We Go" and "Double, Double, Toil and Trouble," as well as the mountain of direct-to-video movies and other merchandise.
In 2006, the sisters launched The Row, a luxury fashion line that they have worked on perfecting for over fifteen years. During a rare interview, they sat down with the Vice magazine "I-D" to celebrate the success of their venture, with very little talk of their acting careers. They do mention that the reason they're not open with the public about their lives is they have always been "discreet people," saying that was how they were raised. While we may not know their reasons for entering the fashion world and leaving entertainment behind, it is clear that they are happy with their current careers.
Leanna Creel
Leanna Creel's biggest claim to fame is probably the 10 episodes of "Saved by the Bell" she appeared in during the show's final season where she was set up as a foil for Zack, being a headstrong girl who wouldn't fall easily for his charm. Before that, however, Creel's first credit was in another beloved series "Growing Pains." Shortly after her debut, she and her sisters starred in the TV movies "Parent Trap III" and "Parent Trap: Hawaiin Honeymoon," alongside acting legend Hayley Mills, who originally starred in the series that became "Saved by the Bell," "Good Morning, Miss Bliss."
Creel may not be acting anymore, but she is still involved with producing visual content through Creel Studio, a production company she runs with her wife Rinat Greenberg. According to its website, it's the company's commitment to philanthropy that makes it stand out. The section reads, "We believe The Good Life is about more than just material comforts, it's also about living a life marked by doing good. In illuminating all aspects of The Good Life we convey an enlightened sense of luxury lifestyle content." She also started the app Vuse that assists real estate professionals in creating content.
Ami Foster
Originally a dancer, Ami Foster is best remembered for her roles in the 1989 Shelley Long comedy about a troop of rich, privileged Girl Scouts called "Troop Beverly Hills," and as the rich, entitled, and a little oblivious Margaux on "Punky Brewster." As well-remembered as both those projects are, they're only two credits on a long and impressive resume the young actress assembled over the course of her astounding 11-year career.
While catching up with her "Punky" costar Cherie Johnson on the "Cherie's World Podcast," Ami discussed what she's been up to since walking away from acting. For a brief time, she entered the music industry and moved to Nashville. However, she wanted to be with her family in Los Angeles and her husband got a job there working as a firefighter. After the birth of her daughter, she decided she would rather be home instead of working in show business. So, she might have the most adult gig of all, being a full-time mom.
Michael Oliver
Michael Oliver's career may have only lasted six years, but when your first role out of the gate is the meanest little kid in cinema there isn't much else you need to do after that. Although the actor had small roles in projects like "Forrest Gump" and "Eraser," it's his portrayal as the Junior in "Problem Child" and "Problem Child 2" where he left his impact on the world of entertainment.
In 2015, Oliver was a guest on his "Problem Child" co-star's show "Gilbert Gottfried's Amazing Colossal Podcast," where the two reminisced about working on the original film, learning from John Ritter, and what happened to Oliver following the film's unexpected success. According to Oliver, around the time his parents pursued legal action against the studio for failing to pay them the money they were owed, they lost their house and he was becoming disinterested in acting. He likens his life experience to the opposite of a kid wondering what it must be like to be famous. To him, he was looking at the lives of normal kids and wondering what that was like. At the time of the interview, Oliver was working in the tech support industry.
Charlie Korsmo
Another child star from the early '90s who starred in some big movies that kids from that time still hold close to their hearts is Charlie Korsmo. The young actor was the Kid in Warren Beatty's big screen pulpy adaptation of "Dick Tracey" in 1990 before co-starring in the Bill Murray and Richard Dreyfuss comedy "What About Bob?" one year later, and Steven Spielberg's massive, whimsical "Peter Pan" sequel "Hook" that same year. While he showed up again in the 1998 teen comedy "Can't Hardly Wait," he hasn't done much since then.
It turns out that Korsmo wasn't all that interested in turning acting into a career. In a piece written for "The Daily," a publication from Case Western Reserve, a university where Korsmo is now an Assistant Professor of Law, he was quoted as saying, "As I recall, I mostly wanted to get out of school and make enough money to buy a Nintendo." With that in mind, and the fact that he actually enjoyed doing school work, it's no wonder he decided to step away and just focus on academics.
Maia Brewton
Maia Brewton was cinema's biggest fan of Marvel's Thor long before the character made his way to the big screen. Her character Sara in the 1987 comedy "Adventure in Babysitting" could be responsible for introducing a certain generation to Marvel's version of the God of Thunder thanks to her obsession with him. That would be enough to justify fans remembering her career, but she also made appearances in other great titles like "Back to the Future," "21 Jump Street" and "Parker Lewis Can't Lose."
Brewton's final acting credit, according to IMDb, was on the series "Odd Mom Out." In an interview to support the appearance, she briefly discussed her decision to leave acting full-time and attend law school. She said, "I love acting, and I've been fortunate enough to experience it in many incarnations — from TV to film to off-Broadway to smaller theater. After college I thought about getting back into professional acting, but I was drawn to other things."
Omri Katz
The biggest title on Omri Katz's resume is probably "Dallas," where he played John Ross Ewing, III. However, anyone raised in the early '90s will definitely know him best for his roles in the quirky series "Eerie Indiana" and the legendary Halloween classic "Hocus Pocus." Between those two titles, he also worked with director Joe Dante (who worked behind the scenes on "Eerie Indiana") in the cult classic ode to '60s B movie schlock and cold war tensions "Matinee."
In March of 2020, Katz posted a message on his Instagram that he was getting into the cannabis apparel business, writing, "Being a member of the cannabis community for almost 20 years now and jumping thru hoops of fire to get here I'm proud to announce our online apparel store will be opening up soon." The store in question is called The Mary Danksters. Their about section says that they are "are ambassadors of the cannabis culture, with deep roots within the traditional cannabis community. We represent positivity, herb and unity."
Ariana Richards
Ariana Richards appeared in a few films and TV shows from the '90s that are still talked about today. While probably best remembered as Lex in the original "Jurassic Park," she also appeared alongside Kevin Bacon in the 1990 film "Tremors," played the title character's love interest in "Angus," and turned in a heartbreaking performance as a young girl abused by her father in "Boy Meets World."
In 2020, the former actress spoke with Amblin Entertainment about her experiences making "Jurassic Park" and what her life's like now. A painter from an early age, and coming from an artistic family, Richards took part in a mentorship through the California Arts Club after college and credits everything she learned during those four years with sending her down the path she is now on as a professional painter.
Eva Amurri Martino
Eva Amurri Martino started her acting career in the film "Bob Roberts," with the father of her half-siblings Tim Robbins. Her mother is the actress Susan Sarandon and the two worked together in the films "Dead Man Walking," in 1995, "Earthly Possessions" in 1999, "Anywhere But Here" also in 1999, and "The Banger Sisters" in 2002. She also appeared in huge shows like "Friends," and "How I Met Your Mother." Her acting career was still going strong when she decided to step away in 2016.
Following the birth of her daughter, Eva realized that she couldn't raise a child to spend her life doing something that made her happy when she wasn't doing that herself. While talking to Yahoo! Finance, she explained that she made a list of things that made her happy, and her husband said it looked like a lifestyle blog and encouraged her to learn how to make a living in an online space. Her blog "Happily Eva After" launched in 2015 and it covers her favorite things, as listed on the site, "Style, Decor, Food, and Crafting."