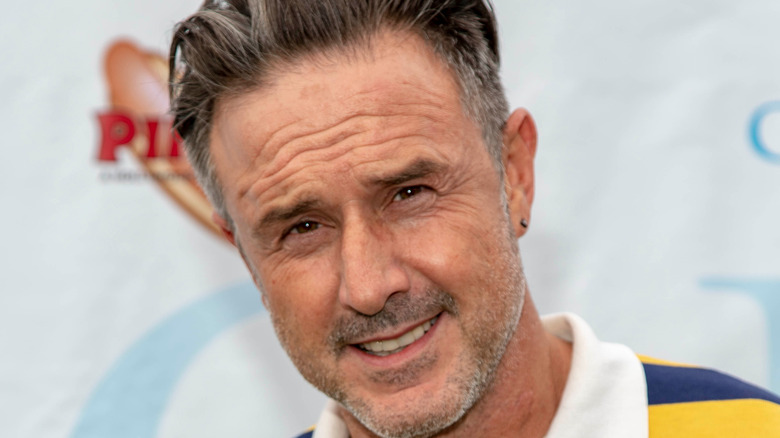 David Arquette stands in an especially unique position among Hollywood stars. Both of his parents were performers — and, in fact, his family's interest in acting goes back multiple generations — but Arquette himself was slow in coming around to the craft. When he finally decided to pursue acting as a career, he excelled and became one of the breakout stars of the '90s.
Arquette will always be remembered as Dewey Riley from the "Scream" franchise, but he's lent his talents to more than a hundred different roles. Not content to limit himself to acting, Arquette has chased other dreams (like professional wrestling) that might have curtailed his Hollywood prospects — but that's never bothered him much. Arquette is someone who remains unapologetically true to himself, and he's never been shy about sharing that self with others. His 2020 documentary "You Cannot Kill David Arquette" offers a stunningly intimate portrait of his life and personal struggles.
From film stardom to wrestling infamy, through a rough childhood and adult struggles with addiction, Arquette has continually maintained a positive outlook on life and a dedication to making other people smile. You've seen him for decades in the "Scream" universe. Now discover his untold truth.
David Arquette is a fourth generation actor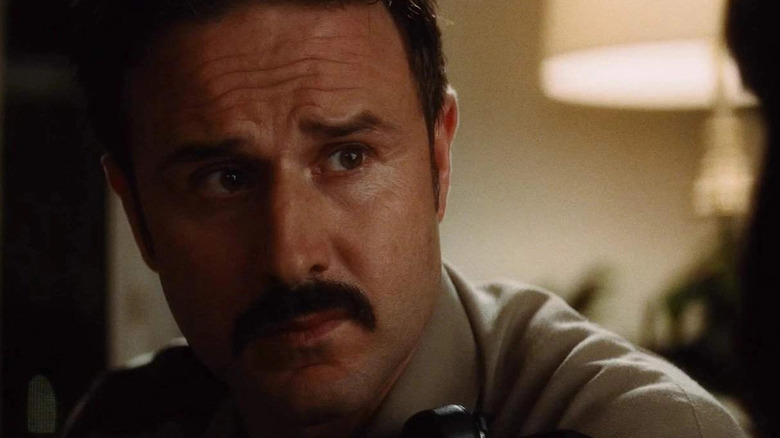 Acting is in David Arquette's blood. He comes from a long line of performers, starting with his great grandparents, who were the famed vaudeville duo the Funny Hebrew and the Singing Soubrette (via The Ringer). Arquette's grandfather Cliff was a comedian who performed under the name Charley Weaver. Before having a family, his father managed the Second City theater in Chicago, and he continued to work as an actor and puppeteer well after he and his wife relocated to Hollywood. Even Arquette's mother, Brenda Denaut, was involved in show business as a burlesque dancer and actor in her younger years.
Mardi and Lewis Arquette passed on their passion for performance to all of their children. Arquette's older siblings -– Richmond, Rosanna, Patricia, and Alexis -– began acting careers of their own when they were young adults. All of them have spent the majority of their lives working in front of a camera. Arquette himself has three children who might yet carry the acting tradition into a fifth generation.
He was born in a commune
David Arquette spent most of his childhood growing up in a "crazy part of Hollywood" in the 1980s. His father was a working actor who was much further from success than his children would eventually be. "If there was an actor's strike we had to get food stamps," Arquette told The Ringer. He emphasized the rough neighborhood the family lived in, telling a story about the time a gang burned their house down because they mistakenly believed an ex-member lived there.
Despite not living the high life, the family's situation in Hollywood was probably much more comfortable than it had been when Arquette was born. In the late 1960s, Arquette's mother and father were enticed by the hippie lifestyle, so much so that they decided to relocate from Chicago to a commune in rural Virginia (via The Guardian). Arquette was born at the commune, but the family moved to Hollywood not long after his birth. His older siblings are the only ones with clear memories of life in Virginia. His sister Rosanna once described life there in a conversation with Oprah Winfrey, saying, "[There was] no electricity, no bathroom. I don't think there was running water, even." Hollywood may have been rough in the '80s, but at least they could turn on the tap.