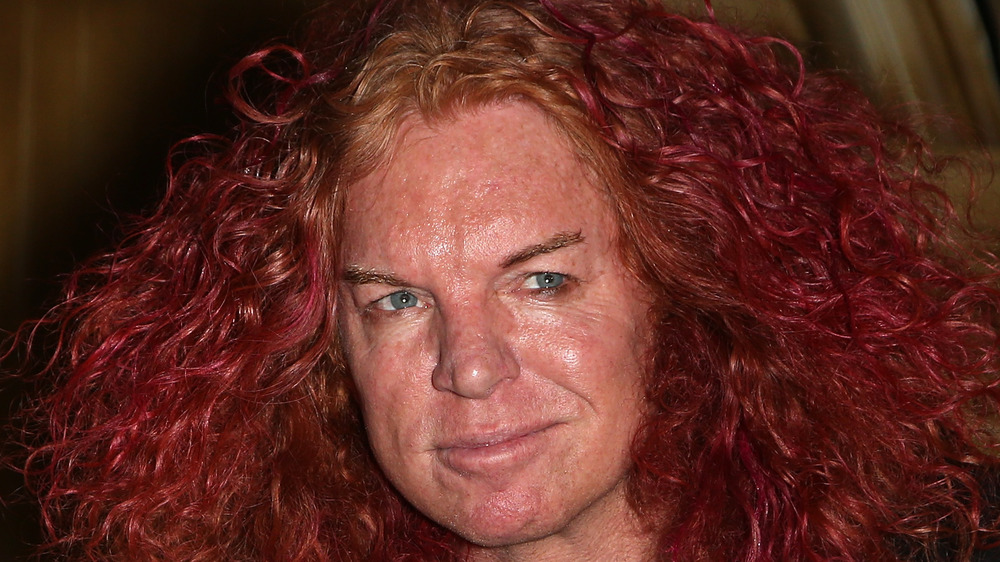 Carrot Top burst onto the comedy scene in the early 1990s, taking the concept of prop comedy to stratospheric new heights. According to his official bio, the crimson-haired comic (born Scott Thompson) made a big impression when he made his first appearance on The Tonight Show in 1992, and has remained a major draw with audiences ever since.
After years of touring the world, Carrot Top settled into his own Las Vegas residency, becoming one of the Strip's most successful performers. Over the decades, his act has become increasingly elaborate. "When I started touring at the beginning of my career, I had two trunks and a strobe light," Carrot Top explained. "Things got pretty crazy pretty fast, and before I knew it, I had a team touring the country in an 18-wheeler with 35 trunks full of props." That, he said in a 1995 interview with the Los Angeles Times, is the result of a philosophy that envisioned comedy as a spectacle: "When I was younger I always thought, 'If I were ever a comedian I'd make it like a rock concert.' I wanted to generate that type of enthusiasm and excitement."
So, what has this comedian been up to lately? Let's find out whatever happened to Carrot Top.
His film career fizzled after his first movie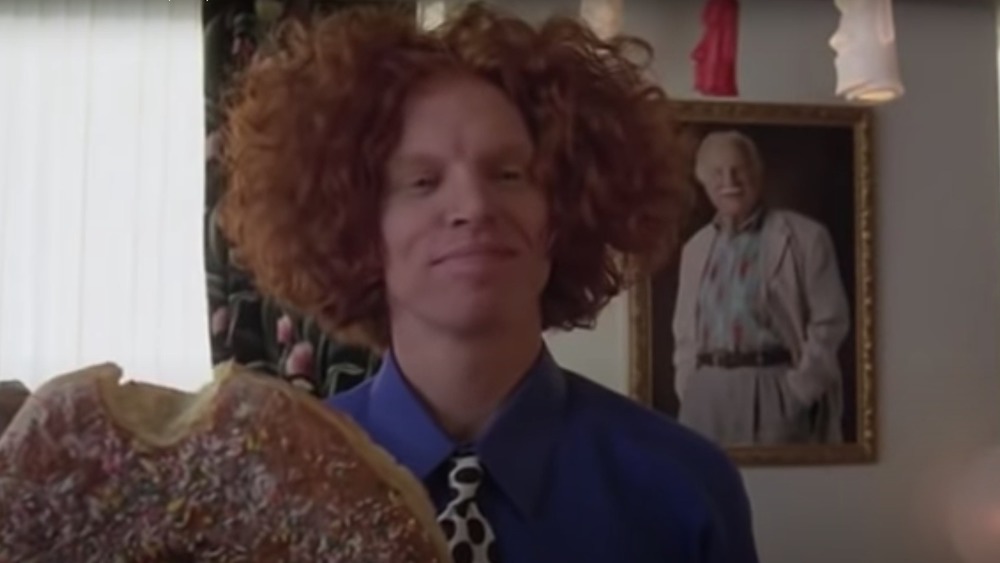 A 1995 Los Angeles Times profile noted that Carrot Top was preparing to star in his first movie, with "hopes to parlay his popularity into a fruitful film career." The resulting film — 1998's Chairman of the Board — proved to be a critical and commercial failure that scored a woeful 13 percent on Rotten Tomatoes with box office returns of just $181,233.
As bad as the box office was, the reviews were worse. For example, a critic writing for the Los Angeles Times described Chairman of the Board as "a shambles," adding, "If Carrot Top is indeed destined for celluloid stardom, look for a lot of film critics' and movie projectionists' jobs to open up in the coming years." Mystery Science Theater 3000's Michael J. Nelson, writing for Cracked, included Chairman of the Board on his list of "The 5 Worst Comedies of All Time."
Even Carrot Top himself couldn't muster up much enthusiasm for his own big screen debut. "It's a cute little movie," he told the A.V. Club in 1997. "I'm sure it's no Academy Award-winning movie; it's not even a Jim Carrey movie. I think it's basically just a movie."
Carrot Top has learned to ignore the haters
Carrot Top's popularity was something of a double-edged sword in his early days of success. While his fan base grew, so too did his detractors, particularly among fellow comedians. As his 1995 Los Angeles Times profile pointed out, comics such as the late Bill Hicks and Saturday Night Live alum Dennis Miller mocked him, while Dom Irrera said, "I don't consider him a stand-up. I consider him a clown."
Two decades later, in an interview with Esquire, Carrot Top admitted he used to be stung by comments like that, but over time he's learned to slough them off. "I can be out in a restaurant and I can see people talking s**t, nasty, and it really used to bother me. Now I kind of soak it in. I've learned that a lot of times I think they're saying horrible things and they're not," he explained.
Carrot Top also reminds himself of the comedians who have professed to enjoy his act. "When people make fun of me, I used to always say, you know what, George Carlin f**king liked me. And Jay Leno likes me. And Bill Maher likes me," he said. "I always had that in the back of my head."