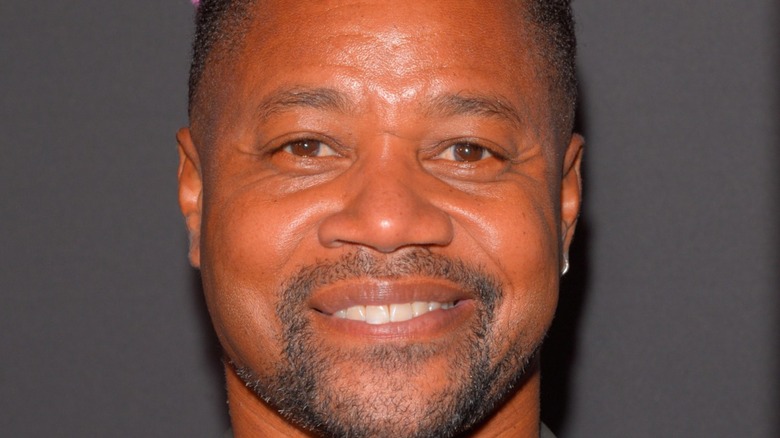 Between the late 1990s and early 2000s, Cuba Gooding Jr. was one of the biggest names in Hollywood. The son of singers Shirley Sullivan and Cuba Gooding Sr., Gooding was born to be an entertainer. He began as a breakdancer before pivoting to acting in the early 1980s. He made a splash with various television appearances on hit shows like "Hill Street Blues" and "MacGyver" before landing his first major film role playing Tre Styles in John Singleton's debut feature and pioneering classic "Boyz n the Hood."
His career trajectory only went up after that, appearing in several other critically acclaimed features such as the Rob Reiner adaptation of Aaron Sorkin's "A Few Good Men" and the pandemic thriller film "Outbreak." But the defining role of his career came when he played Rod Tidwell in Cameron Crowe's "Jerry Maguire." The film was a box office success, and Gooding's performance was lauded by critics, landing him an Academy Award for Best Supporting Actor. His character's "Show me the money!" catchphrase became a pop-culture staple, and his overzealous Oscar acceptance speech was a meme before memes were memes. It even helped get him memorialized on the Hollywood Walk of Fame in 2002.
But despite multiple early triumphs, an array of personal and professional setbacks have caused the once-revered actor to step out of the spotlight. Nowadays, Gooding makes headlines not for any recent films he's made, but rather for the string of controversies he's been surrounded by.
Here's why Hollywood won't cast Cuba Gooding Jr. anymore.