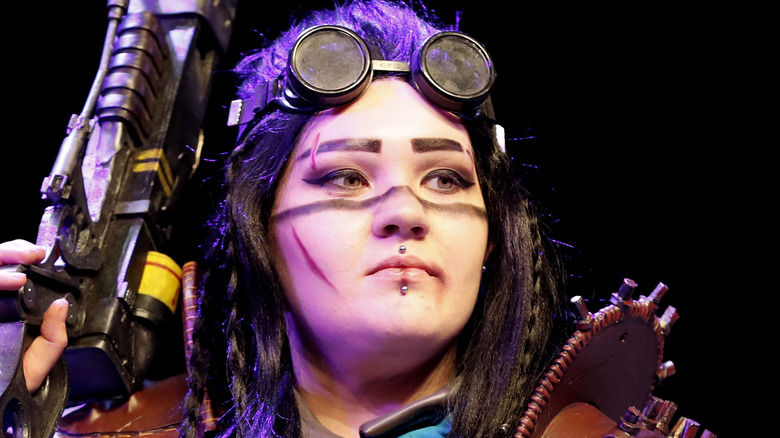 No matter what, cosplayers get the job done. From molding intricate accessories to creating armor out of foam and hope, cosplayers must be master costumers as well as actors. Some of the more dedicated cosplayers often stay in character throughout conventions, delighting attendees with performances both on and off the contest stage.
Like the above Vault Dweller from 2019's Insomnia64 Esports Gaming Festival, some cosplayers even create entirely new characters inspired by the games they love. Whether adding their own twist to an existing property or creating something completely new, cosplayers make fandom a fun place to be.
Cosplay plays an integral role in video game fandom. It can even serve as a content creator's first experience in the gaming world, leading them down paths they never anticipated. For example, Amouranth was a recognized cosplayer long before becoming one of the most notable (and controversial) streamers on Twitch.
The past decade of cosplay yielded many contest-winning looks, bold creations, and fun takes on classic characters. Here are some of the best video game cosplay ideas of the last ten years.
Feudal Mario Bros., Super Mario Bros.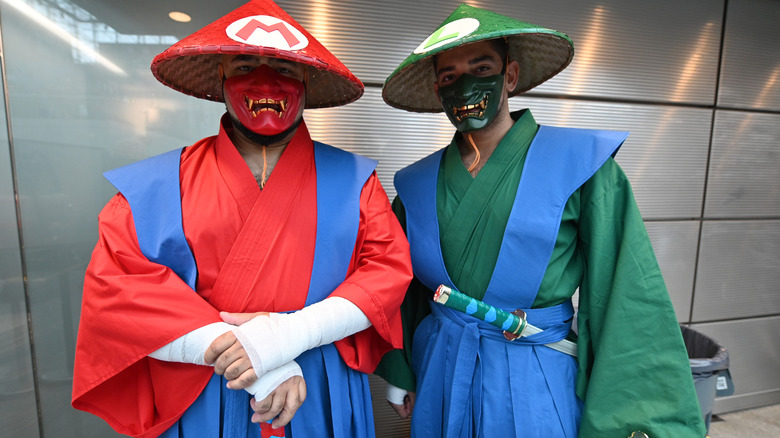 One of the most fun parts of cosplay is the ability to reimagine characters in a new setting. Two cosplayers did just that as the "Feudal Mario Bros." at the 2019 New York Comic Con. These cosplayers restyled Mario and Luigi as feudal lords, complete with katanas and traditional robes reminiscent of the brothers' iconic overalls.
Majora, Majora's Mask
"The Legend of Zelda: Majora's Mask" brought a delightful weirdness to the early 2000s. Not only did it feature a complex mask trading system, but it was full of oddities that could make any gamer cringe and laugh at the same time, like a haunted toilet. One cosplayer at the 2017 Birmingham MCM Comic-Con delighted fans with their turn as the impish Majora. The costume is incredibly detailed, featuring a tattered hat and a carved, aged mask.