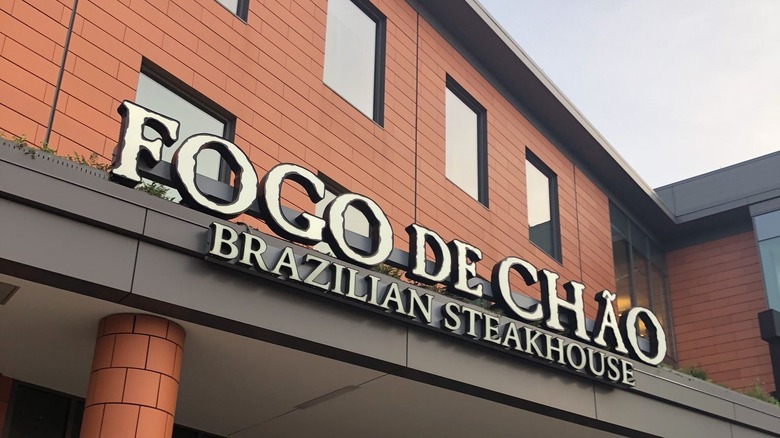 For a long time, America's food culture was very, well … American. But over the last few decades, more people in the US have wanted to try different foods and cuisines from around the world. This growing curiosity was the perfect entry point for a variety of culinary traditions. From Chinese to Mexican to Japanese food, Americans embraced new dishes — albeit ones that were largely redesigned for the Western palate. And with this discovery of new, interesting, and seemingly unique foods, home cooks and restaurant-goers across the country started casting their culinary nets wider, embracing even more foods that might have seemed "too" foreign in the past.
One restaurant chain that has successfully capitalized on this new curiosity around international foods is Fogo de Chão. The company now boasts 57 locations of its Brazilian steakhouse around the world. Unlike many restaurants serving international cuisine in the States, though, this chain actually started at the source in Brazil. This authenticity is largely what has spurred the company's continuous growth, along with a more upscale dining atmosphere and an interactive dining experience that allows diners to choose from different cuts of meat that servers almost theatrically parade throughout the dining room.
But somehow, despite the restaurant chain's relative fame, there are plenty of surprising facts about this restaurant that even its most die-hard fans may not be aware of. Brush up on your Fogo de Chão knowledge with these lesser-known facts.
The first Fogo de Chão was started in 1979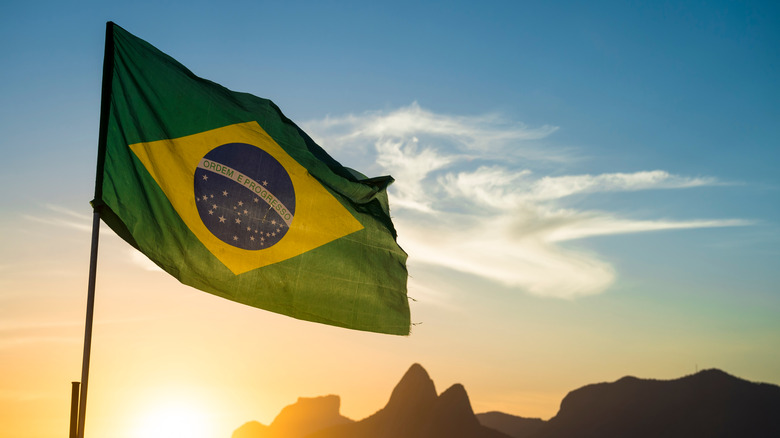 Many who have first encountered Fogo de Chão in the U.S. assume that the chain is American, but in reality, it's actually from Brazil. The first Fogo de Chão in the world was started in 1979 in Porto Alegre, located in Southern Brazil. This was almost 20 years before the company's expansion in the U.S., but it was a vital time for the restaurant to define itself and its reputation. This first location found its home in a wooden structure in the countryside … just the kind of rustic restaurant you'd hope to find while on an adventure far from home.
Perhaps its biggest success was the fact that Fogo de Chão wanted to keep centuries-old culinary traditions alive — traditions specific to this particular region of Brazil. At the same time, the company focused heavily on top-notch customer service and excellent quality in the food and the dining experience alike. Perhaps most importantly, the restaurant wanted to celebrate and stay connected to the local culture. All of these factors lent themselves to a special experience that diners couldn't find in other restaurants at the time.
Fogo de Chão came to the United States in 1997
Fogo de Chão may not have been the first chain of Brazilian steakhouse restaurants in the United States, but it was largely responsible for the popularity of these kinds of eateries. Rodizio Grill was the first, opening its first location in 1995. But Fogo de Chão was only two years behind. The first US Fogo de Chão location opened in 1997 in Dallas, Texas. The company passed up cities like New York and Miami because it felt Texas was ideal: The state already had a strong barbecue culture, after all.
According to reporting by Eater, Arri Coser, one of the co-founders of Fogo de Chão, explained the decision by stating, "Texans have the same passion for meat that we gauchos [natives of Rio Grande do Sul] have, and all this barbecue culture, with a huge good herds. I saw a connection between the Brazilian gauchos and the Texas cowboys. So it seemed to be the best region to start." He also jokingly added, "Besides that, few Brazilians would know if it didn't work out."