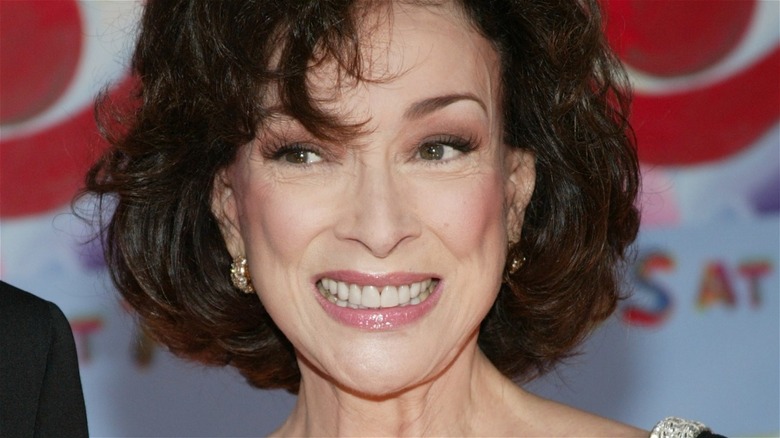 When actor Dwayne Hickman died in January 2022, he was remembered not just for his acting but also for his time as an executive at CBS; he directed multiple episodes of "Designing Women," which starred Joan Roberts, his wife. The show was a television powerhouse from 1986 to 1993, minting bona-fide superstars out of actors like Jean Smart.
The sitcom, about the feisty women who ran an interior decorating firm, was notable not just for its strong ratings and memorable characters. When the leading ladies of Sugarbaker & Associates appeared on "The Joan Rivers Show" to promote the first season, the caustic comedian asked the main foursome — made up of Smart, Delta Burke, Dixie Carter, and Annie Potts — if they were friends. "So far," they all joked. "You know it's gonna start," Rivers said. And start it did. Casting shakeups, off-screen romances that became actual storylines, and rumors of behind-the-scenes bickering fueled years of entertainment gossip about the show, and by the time it went off the air, several of the original women had long since left the cast.
However, despite whatever may have happened back in the day, some of the surviving women reunited during the COVID-19 pandemic for a live reading of the show's pilot. Smart told Collider that, although the reunion was nice, they'd never be able to reboot the show. "We only have less than half the cast, so that would be very sad and pointless," she said. Read on to find out which "Designing Women" stars are no longer alive.
Meshach Taylor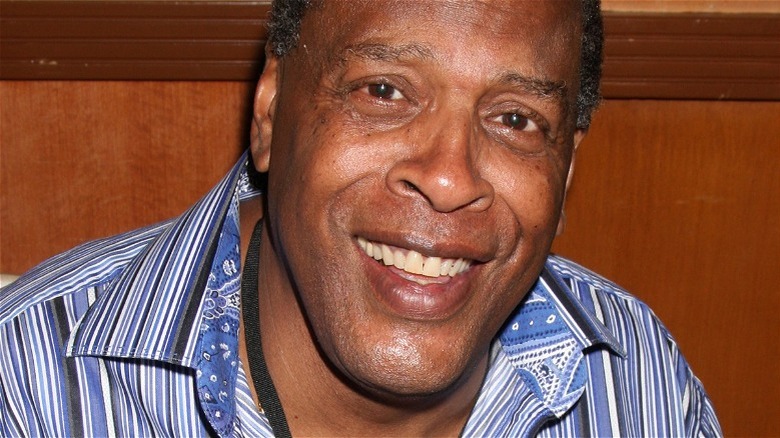 On "Designing Women," Meshach Taylor played Anthony Bouvier, a deliveryman who was initially intended to be a one-off role before he became one of the show's lead characters. Upon news of the show's cancellation, Taylor told the Los Angeles Times about its unique approach to comedy, explaining what made the series different from other shows on the air at the time. "I like comedy with an edge, humor that teaches and entertains, as opposed to just a lot of yuk, yuk, yuk. Punchline, one-liner, one-liner," he mused. "Satire is a sensory experience. You don't stumble on it, you develop it, look for ways to bring it out."
One of the show's directors told People that Taylor had an especially good grasp on the show's particular brand of comedy. "Meshach is as strong as any of the women," David Steinberg said. "He never spills over into shtick — and he never misses a laugh line."
Taylor passed away in 2014 due to an unspecified terminal illness, per his CNN obituary. "It is with love and gratitude that we sorrowfully announce that our darling, amazingly brilliant and dynamic, Meshach, the incredible father, husband, son and friend has begun his grand transition," his family said in a statement to CNN.
Dixie Carter
"Designing Women's" main character, Southern belle Julia Sugarbaker, was the heart of the show. Designing Women Online calls her "a bold, independent, self-confident, sassy, no-nonsense Southern lady." She was played by Dixie Carter, who was previously known for her role as Maggie McKinley on "Diff'rent Strokes." Carter continued acting after "Designing Women" ended, going on to lead the cast of "Family Law" and guest-star on "Desperate Housewives," but she told The Washington Post that she really struggled after her long-time show was over. "I was just sick when 'Designing Women' ended, even after seven years," she recalled. "It was so well written. But… once the original cast had split up, the real chemistry of the show was gone."
"Designing Women" affected her life in another way: the character she played was rather progressive, but Carter didn't consider herself left-leaning. She told Metro Weekly, "The role of Julia was pretty far away from who I am — I'm pretty conservative and traditional. But Julia made me think about things that I'd still not known. She opened my mind to her way of thinking."
Carter passed away in 2010 from complications due to cancer, per her CNN obituary. Her husband and "Designing Women" co-star Hal Holbrook told Entertainment Tonight (via Entertainment Weekly), "This has been a terrible blow to our family." Jean Smart remembered her friend and colleague in Entertainment Weekly, musing, "She was such a cool lady… If she loved you, you were a lucky person."