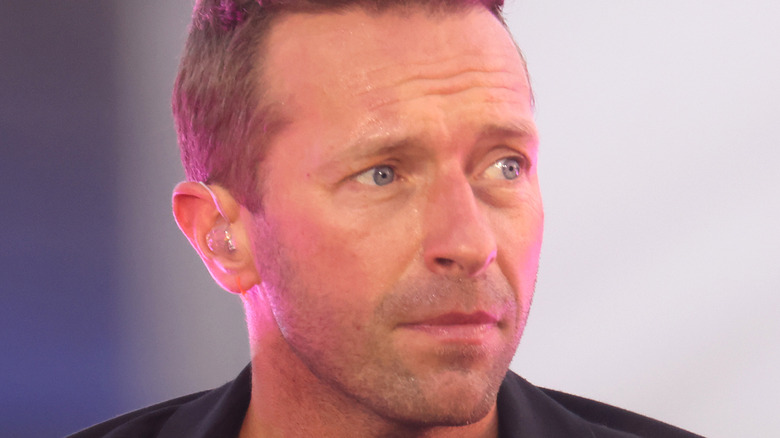 Coldplay is, by far, one of the most successful bands in the world. The British group was created in 1996 in London (via Grammy.com). The musicians made a splash with their debut album, "Parachutes," which won Best Alternative Music Album at the 2002 Grammy Awards. According to Hits Radio, the band was formed when Chris Martin came across guitarist Jonny Buckland while in college. Guy Berryman and Will Champion became part of the group later.
According to The Guardian, the band members didn't immediately start jamming right after they met, and it was 15 months before they had their first proper rehearsal in January 1998. The four musicians had a rule: They wouldn't put something on an album unless all of them were okay with it. Martin felt that they were simply meant to stick together. He said, "If one member left, we'd split up. I don't have any doubt about that."
Coldplay has definitely crossed several milestones since 1996 and is a force to be reckoned with, but the ride wasn't always been easy. Here's a glimpse into the harder parts of the band's riveting journey.
They have haters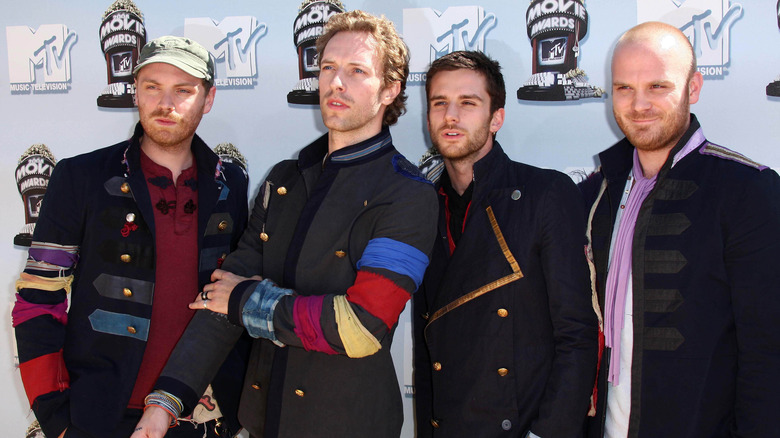 While it's undeniable that Coldplay is an international phenomenon, not everyone is a fan. In 2016, when the band was selected to play at the Super Bowl during halftime, folks were annoyed, taking to social media to express their thoughts and making fun of them (via Vogue). Many felt that Coldplay didn't deserve the honor. All the same, they ended up sharing the stage with fellow musician Beyoncé.
As a Vice piece explained, many critics feel that Coldplay's style is dull and that their songs simply aren't exciting. For many listeners, the most disappointing bit is the lack of variety in their music. Martin, before the release of Coldplay's album "Viva La Vida or Death And All His Friends," said that the band members were aware that they were failing to strike a chord with some listeners and that it was something that they consciously worked on. "On our last album ['X&Y'], we took a real beating from some people, and by the end we felt like no producer would really want to work with us, basically," Martin told Rolling Stone. "We were bigger than we were good — we were very hungry to improve on a basic level."
As a result, they asked musician Brian Eno for help and worked with him to figure out how they could be better.
Success hasn't been easy for Coldplay
According to Chris Martin, Coldplay's journey has not been a smooth one, especially when they first started making a splash in the music industry (via The Guardian). The singer said that he's always been the worrying type, but being a part of Coldplay made things tougher. Whenever he felt overwhelmed, he'd call his father for advice. Martin said, "I always ring my dad when I want to quit. And he goes, [in a plummy voice] 'Well I wouldn't give up yet. boy.' So I think, 'All right then. I won't.'"
It wasn't just Martin who found himself feeling unsteady — his bandmates were wary of fame as well. They were particularly overwhelmed after their debut album, "Parachutes," became hugely successful. After a tour in their early days, Jonny Buckland became severely ill and couldn't be there for the Mercury Awards. Martin remembered that evening, saying, "[I] felt extremely paranoid. I thought my hair was falling out." There was just too much going on, and Coldplay didn't have a second to slow down and breathe.
Also, according to Martin, it was a huge blow for Coldplay as a team when they faced severe criticism for "X&Y." They had to regroup and think hard. But they also saw that as opportunity to try new things.