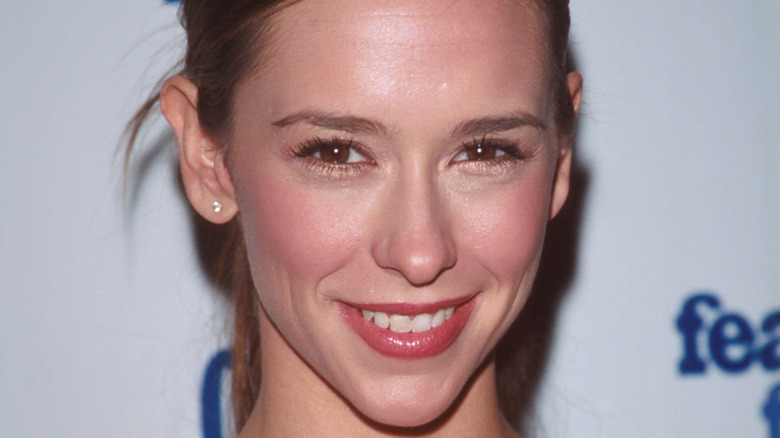 Having made her start singing at "state fairs" and "livestock shows" in her home state of Texas at around six years old, per an interview with Modern Dog magazine, the transformation of Jennifer Love Hewitt began for the multi-talented star at the age of 10, when she entered the cast of "Kids Incorporated." This musical TV show also served to kick off the careers of other pop culture mainstays like Mario Lopez and Fergie (via HuffPost).
As the singer, actor, and noted dog lover reflected to Modern Dog, she knew from a very early age that she "loved entertaining people and making them happy" and received a "unique opportunity" to make that a reality by age eight, when she was asked "to represent the United States as a good will ambassador in Russia." Her performances drew "a lot of press," and the young Hewitt subsequently received an invitation from an agent to give Los Angeles — and an entertainment career — a try. "We went out for one month," the star said, "and then never went home."
Cue "Kids Incorporated," which gave Hewitt a taste of the long career on which she was about to embark. It also introduced America to the actor who would grow up to become one of the most beloved girl-next-door stars of the '90s — but not without a few crucial changes along the way. Here's exactly how Jennifer Love Hewitt transformed from age 14 to 42.