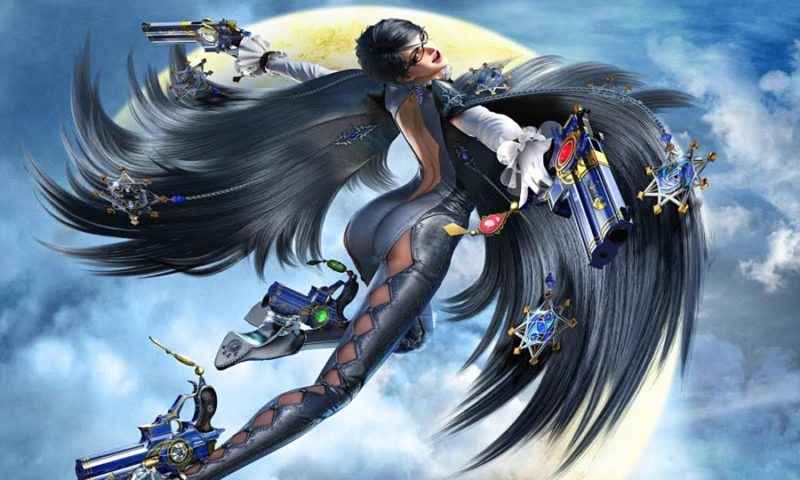 Being well-dressed is something that everyone can pull off, but being stylish is just as much about personality as it is about the clothes you wear. There are dozens of extremely well-dressed video game characters that have graced our screens over the years and we've pulled together our 10 favourites that we think carry off their unique looks better than most.
Without further ado, check out our favourite 10 best dressed video game characters.
Best Dressed Video Game Characters: Pagan Min – Far Cry 4
Real men wear pink, someone once said, and there's not a person on the planet that could argue that Far Cry 4's sadistic antagonist doesn't have testosterone running through his veins. The iconic picture of Pagan with his bleach blond ultra-modern haircut and tailored, glossy pink suit, open collared shirt and perfectly-buffed-up brown shoes is the epitome of cool.
Best Dressed Video Game Characters: Booker DeWitt – Bioshock Infinite
Bioshock Infinite protagonist and Cosplay favourite Booker DeWitt has a unique look that oozes style. With a black buttoned up shirt with a white collar, pinstriped trousers and leather vest, it's a look that very few people could pull off. His funky garb is complete with a fashionable red scarf that gives him the appearance of a finely-dressed steampunk dandy.
Best Dressed Video Game Characters: The Joker – Batman Arkham Asylum
The fact that The Joker is one crazy dude has given the art design team in Batman Arkham Asylum the freedom to dress him in a style that fits his madcap personality. His purple pin-striped suit, complete with knee patch, pocket chain and double-buttoned yellow shirt gives him a strong look that is topped off with a green bow tie to go with his bright green hair. He looks like a madman, but there's no denying he has real style.
Best Dressed Video Game Characters: Ludger Will Kresnik – Tales of Xilia 2
Ludger is one of two anime characters to make the list thanks to an ultra-fresh style that makes him one of the coolest-looking youngsters to have ever have graced our screens. His blue dress shirt with white folded sleeves, tight black trousers and stylish yellow necktie give him a modern look that's made complete with the man bag he has strapped to his knee. His floppy silver hair, which is highlighted with black, completes a striking look.
Best Dressed Video Game Characters: Catherine – Catherine
Catherine from Atlus's 2011 puzzle-platformer (and the upcoming remake) goes to prove that sometimes less is definitely more. She sports a number of stylish outfits throughout the game with none more eye-catching than this sexy little number. With her white stockings, baby doll dress and red sash around her waist, it's no wonder Catherine has become one of gaming's favourite pin-up girls.
Best Dressed Video Game Characters: Albert Wesker – Resident Evil 5
Evil baddie Albert Wesker has a matrix-look going on with his gothic-style black leather trenchcoat and trademark dark sunglasses which give him an imposing and menacing demeanour that fits his character perfectly; a pair of leather trousers, leather zipper and leather gloves complete his look. You certainly wouldn't want to meet Wesker in a back alley in the middle of the night, but there's no denying he carries of this strong look with some style.
Best Dressed Video Game Characters:Lightning – Final Fantasy XIII
There's no series more stylish than Final Fantasy with a range of characters that manage to pull off some stunning costumes. One such person is Lightning and her outfit in Final Fantasy XIII. Not only does she sport a fabulous haircut, but her costumes are totally unique, customised and unlike any other female character. This image shows off her combat style mini skirt and beige jacket, finger less gloves and accessories. She looks incredible.
Best Dressed Video Game Characters: Mitsuru Kirijo – Persona 3
The second of our anime characters to make the list is Mitsuru Kirijo, president of the Gekkoukan High School Student Council. She wears a number of flattering and stylish outfits throughout the game, none more so than this striking outfit with black knee length boots, cute black skirt and pin-striped shirt with a red scarf . She certainly wouldn't look out of place walking up and down the catwalks of Milan.
Best Dressed Video Game Characters: Dante – Devil May Cry 4
Dante oozes sex appeal with his revealing leather trousers that leave a gap around his manhood to display a pair of red chords. His spectacular red coat goes perfectly with his black zip-up shirt which is accessorized with gold buckled straps. His wild-western style boot covers complete a very strong look that not everyone would be able to pull-off.
Best Dressed Video Game Characters: Squall Leonhart – Final Fantasy VIII
Not many men look good in fur, but with his boyish good looks and boy-band haircut, Squall gets it spot-on in Final Fantasy VIII. With outrageous fur collars on his waist-length black jacket, he sports black leather trousers with a double belt and buckled boots. The plain white t-shirt sets provides a simple yet powerful contrast to his complete leather-clad look to make him one of the coolest guys in town.
Do you agree with our list? Is there anyone missing that you think should have been included?
We were unable to load Disqus Recommendations. If you are a moderator please see our troubleshooting guide.
Also on PlayStation Universe
❮
PS5 Screenshots & Videos …
PS5 users are now able to automatically upload screenshots and videos to the PlayStation App.
Uncharted: Legacy Of Thieves …
Uncharted: Legacy of Thieves Collection on PS5 will allow you to transfer your PS4 Trophies from UC4 and The Lost Legacy.
Call Of Duty Warzone Update Out …
Raven Software has confirmed the latest Call of Duty Warzone update patch notes.
PSVR 2 To Feature Over 800 PPI …
More PSVR 2 specs have been revealed, this time by the CEO of DSCC. Find out more details about Sony's next-gen VR headset here.
Apex Legend's First Teaser For …
Apex Legends developer Respawn have put the first teaser for Season 12, and the first hint at the new legend joining the games in Storm Point.
Author Of Mistborn Says He Should …
Brandon Sanderson reckons he should have been hired to write Elden Ring instead of Game of Thrones author George R.R. Martin.
Gran Turismo 7 Event Is Reportedly …
A Gran Turismo 7 event is reportedly due to take place on February 3, 2022, according to leaker Tom Henderson.
Dwayne 'The Rock' Johnson Adapting …
Dwayne 'The Rock' Johnson is cooking up another video game to movie adaptation, but won't say what the project is at this stage.
❯
We were unable to load Disqus. If you are a moderator please see our troubleshooting guide.
Favorite Favorite

Discussion Favorited!

Favoriting means this is a discussion worth sharing. It gets shared to your followers' Disqus feeds, and gives the creator kudos!

TweetShare

Start the discussion…
⬇ Drag and drop your images here to upload them.
Post as Post
Log in with
or sign up with Disqus or pick a name
Disqus is a discussion network
Don't be a jerk or do anything illegal. Everything is easier that way.
Read full terms and conditions
Please access our Privacy Policy to learn what personal data Disqus collects and your choices about how it is used. All users of our service are also subject to our Terms of Service.
Be the first to comment.