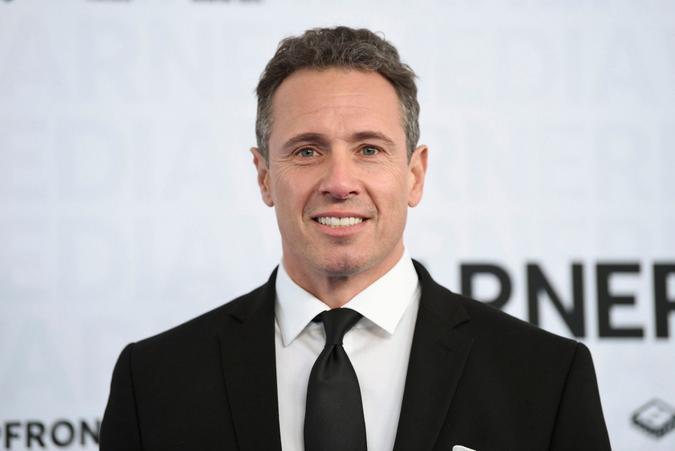 American television journalist Chris Cuomo was fired by CNN on Saturday, Dec. 4 when allegations of sexual misconduct came to light. Earlier that week, he was suspended for his involvement with his brother, Andrew Cuomo's legal defense – Andrew Cuomo resigned as New York's governor amid his own sexual misconduct allegations.
"This is not how I want my time at CNN to end but I have already told you why and how I helped my brother. So let me now say as disappointing as this is, I could not be more proud of the team at Cuomo Prime Time and the work we did as CNN's #1 show in the most competitive time slot. I owe them all and will miss that group of special people who did really important work," Cuomo said in a statement to CNN.
As of now, he has a net worth of $12 million, according to Celebrity Net Worth.
See: A Look at Andrew Cuomo's Net Worth as He Resigns From Role as New York's Governor
Find: The Richest Celebrity From Every State
Son of late Mario Cuomo, another New York governor, Chris is making a name and hefty income for himself outside of politics. He earns $6 million annually for his role as host of CNN's "Cuomo Prime Time," according to Celebrity Net Worth.
Awards and Accolades
The television celebrity and journalist has earned a Daytime Emmy Award, a News & Documentary Emmy Award and eight Emmy nominations, according to IMDb. He earned the prestigious News & Documentary Emmy for his "Good Morning America" coverage of 12-year-old poet Mattie Stepanek, Celebrity Net Worth reported. He has also won Edward R. Murrow, Polk, and Peabody awards for his hard-hitting and edgy coverage of major national and global events.
See: How Much Is Laura Ingraham Worth?
Find: The Rich Are Costing Social Security Billions a Year
Early Career
Cuomo started his career in TV journalism on CNBC, CNN and MSNBC. He also covered social issues for the "Fox Files" on Fox News and worked as a political policy analyst for the network, according to Celebrity Net Worth.
He moved on to become chief law and justice correspondent for ABC News and co-anchor of "20/20." Cuomo has been with CNN since 2013.
Education and Not-for-Profit Work
After receiving an undergraduate degree from Yale University and a law degree from Fordham University School of Law, Cuomo briefly practiced law and also worked in structured finance, according to his profile on CNN.com.
See: How Rich Is MSNBC Host Rachel Maddow?
Find: How Rich Are Barack Obama, Joe Biden and All the Other Living US Presidents?
Cuomo works as an advisor to The 2030 Center, a political think tank, and The Creative Coalition, an advocacy organization for free media and the arts, according to IMDb.
Real Estate
Chris Cuomo and his wife, Christina, own a seven-room Park Avenue co-op, which they purchased for $2.995 million in 2011, according to Money Inc. Celebrity Net Worth reported that he previously owned a 3,000-square-foot home in Southampton, New York, which he purchased for $1.3 million, renovated, and then sold for $2.9 million in 2019.
About the Author
Dawn Allcot is a full-time freelance writer and content marketing specialist who geeks out about finance, e-commerce, technology, and real estate. Her lengthy list of publishing credits include Bankrate, Lending Tree, and Chase Bank. She is the founder and owner of GeekTravelGuide.net, a travel, technology, and entertainment website. She lives on Long Island, New York, with a veritable menagerie that includes 2 cats, a rambunctious kitten, and three lizards of varying sizes and personalities – plus her two kids and husband. Find her on Twitter, @DawnAllcot.