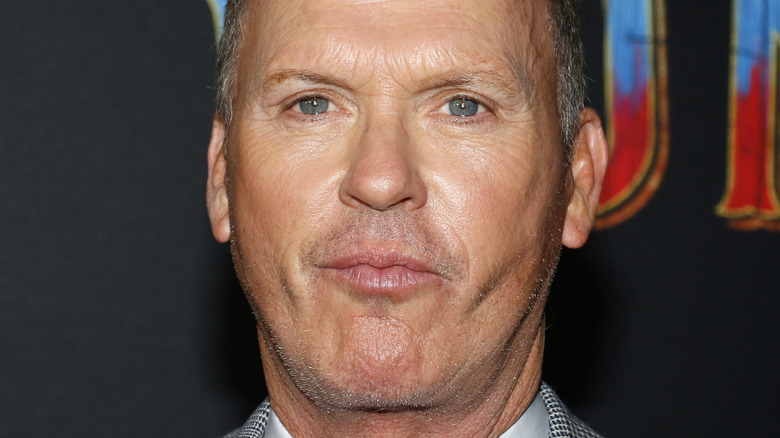 Hollywood legend Michael Keaton, born Michael John Douglas, has starred in some of the most iconic movies of all time. The actor's roles in films like "Batman" (1989), "Beetlejuice" (1988), and "Birdman" (2014) earned him numerous awards and nominations and helped him earn a reputation as an amazingly talented actor.
The Pennsylvania native with so many notable drama roles under his belt actually started out doing standup comedy. Keaton spoke on his days as a struggling comedian in an interview with Backstage's "In the Envelope: The Actor's Podcast."I didn't have a ton of doubt. I told myself: You're never gonna know if you can do this until you just try to do it. I personally chose to play the long game and always bet on me," he said (via Backstage). Despite experiencing financial struggles early on, Keaton never gave up on his career. Instead, he shifted his focus from standup comedy to acting. This decision proved to be the right choice for Keaton, who landed role after role upon changing careers. He even staged a big comeback after appearing in a film that flopped: the 1998 holiday movie "Jack Frost."
It is perhaps Keaton's perseverance and adaptability that enable him to keep going even when experiencing hardship. The actor's struggles didn't end when he became a financially stable movie star. He has continued to endure a great deal of hardship throughout his career. These tragic details about Michael Keaton show just how resilient the actor truly is.
The Dopesick series reminded Michael Keaton of a tragic loss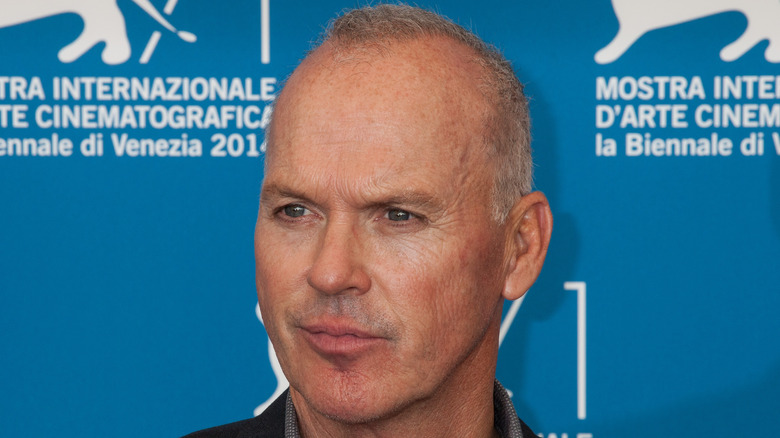 The Disney Plus series "Dopesick" focuses on Purdue Pharma's involvement in the 1990s opioid crisis. In the series, Michael Keaton plays Samuel Finnix, a doctor who frequently prescribes OxyContin to his patients. The show's creator, Danny Strong, spoke with Metro about why Keaton was the ideal actor for this role. "Well, we offered him the part, he was the first person that we made an offer to," he said. Apparently, Keaton was also drawn to the series because of a legendary director's involvement. "We already had Barry Levinson attached to direct, which is amazing to have a legend like Barry — an Academy Award winner — attached to direct the pilot, and then episode two, so that was certainly appealing to Michael, I think."
But Keaton's biggest motivator in joining the cast was likely his personal connection to the plot. The actor lost a loved one to the opioid epidemic himself. "Michael was passionate about the subject matter because his nephew had passed away from an overdose," Strong revealed. "So it was something he was personally connected to, as well." Keaton's nephew, Michael Scichilone, died at the age of 34 "from a heroin and fentanyl overdose in 2016," per the Daily Mail. As a result, "Dopesick" likely spoke to Keaton on a much deeper level.
The actor broke down during his SAG award acceptance speech
Michael Keaton earned a SAG award for outstanding performance by a male actor in a television movie or limited series for his role in "Dopesick." Despite the incredible accomplishment, Keaton's acceptance speech was anything but egotistic. The actor emphasized how grateful he was for his career. His tearful acceptance speech can be seen on the TNT YouTube channel. "I have a job where I can be part of a production like 'Dopesick' … that actually can spawn thought, conversation, actual change. Who gets to have that job?" Keaton said on the SAG award stage. "Seriously, how fortunate am I that good can come from something that I do just because I learned to become an actor?" The movie star got emotional when dedicating his award to his nephew, Michael Scichilone, whose passing motivated Keaton to get involved with the series. "Given the subject matter, this is for my nephew Michael and my sister Pam," the actor said tearfully. "I lost my nephew Michael to drugs, and it hurts."
Keaton's sister, Pamela Douglas, and other family members created the "KICK IT for Mike" foundation following Scichilone's passing. The foundation primarily works to educate youth on the effects of drug addiction. According to the organization's website, money raised "benefits educational programs throughout the Pittsburgh area." It seems Keaton's role in "Dopesick" and his sister's work with "KICK IT for Mike" shows the family was driven to raise awareness for drug addiction following Scichilone's death.
The actor's family endured financial struggles
Michael Keaton revealed in a 2015 Golden Globe award acceptance speech that he grew up in poverty. The actor got emotional as he received the award for this role in the dark comedy, "Birdman." He decided to take a more personal approach to his acceptance speech, detailing his humble beginnings. "My name's Michael John Douglas, I'm from Forest Grove, Pennsylvania. I'm the son — seventh child — of George and Leona Douglas," the actor said. "And I don't ever remember a time when my father didn't work two jobs. When my mother wasn't saying the rosary or going to mass or trying to take care of seven kids in a rundown farmhouse, she was volunteering at the Ohio Valley Hospital where I was born in the hallway." According to "60 Minutes" (via CBS Pittsburgh), it was a stroke of luck that the Douglas family even owned a television — it was a raffle prize.
Keaton's sister, Joyce Douglas, shared her reaction to his heartfelt Golden Globe speech with ET. "I think he almost did that all for us — his brothers and sisters," Douglas said. "That's generous. When you've just won that nice award and you're willing to include your brothers and sisters like he did." She also spoke about what a wonderful person Keaton is in general and described him as "a mama's boy" who charmed pretty much anyone he met growing up. Clearly, he has a lot of love for his family, and he receives plenty of it in return.
Michael Keaton's ex-wife passed away
Caroline McWilliams married Michael Keaton in 1982. The television actor raised a son alongside Keaton before their eventual divorce in 1990. Although the couple parted ways, their relationship never soured, so Keaton was likely deeply impacted by McWilliams' passing in 2010. Shortly after the mother of one died of multiple myeloma, Keaton opened up about the positive relationship he and his ex-wife shared. "My sister and my brother both lost ex-spouses, and both said, 'This is going to be harder than you think.' And the feelings that came up were odd, but not in a bad way, necessarily, because we had remained close," he told Elle magazine. "She was a remarkable mom. Sean is the great guy he is because of her—we've always been tight, but now the bond's even tighter. We're the family now."
McWilliams was quite an accomplished actor herself. She starred in the soap opera "Guiding Light" for many years before landing roles on hit TV shows like "Beverly Hills, 90210" and "Home Improvement." McWilliams and Keaton's son, Sean Douglas, followed in his parents' footsteps by becoming successful in Hollywood. Douglas has written songs for Lizzo, Demi Lovato, Thomas Rhett, and other chart-topping artists.