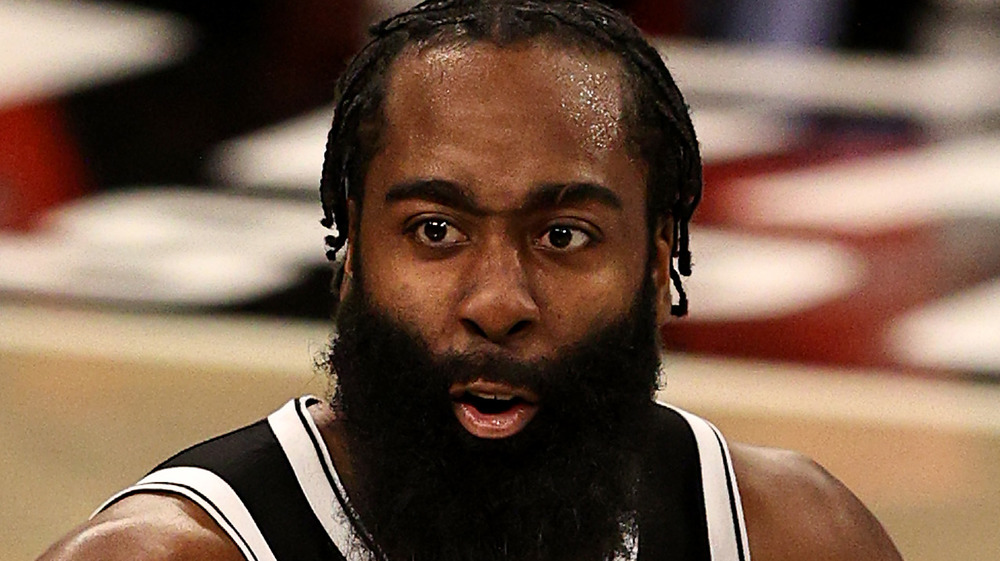 James Harden has had a storied career in basketball. Harden is one of the league's top scorers and not only regularly makes it to the All-Star team but has been the NBA's MVP.
Harden's recent move to the Brooklyn Nets may even net him another MVP honor, said The Ringer, since he's almost single-handedly carrying the team now that teammate Kevin Durant's been sidelined with a strained hamstring.
Harden showed promise from a young age. When he got to college, playing for Arizona State, he was named an All-American. He declared his intention to go pro after his sophomore season. Interest in Harden was high, and ultimately, he became the third pick overall in the 2009 draft.
Harden signed a deal with the Oklahoma City Thunder. He played with OKC until 2012, when he helped the team reach the NBA Finals. ESPN wrote that OKC wanted to sign him for a four-year extension, but Harden felt he wasn't given enough time to think about it and moved to Houston to play for the Rockets.
Houston, we have a problem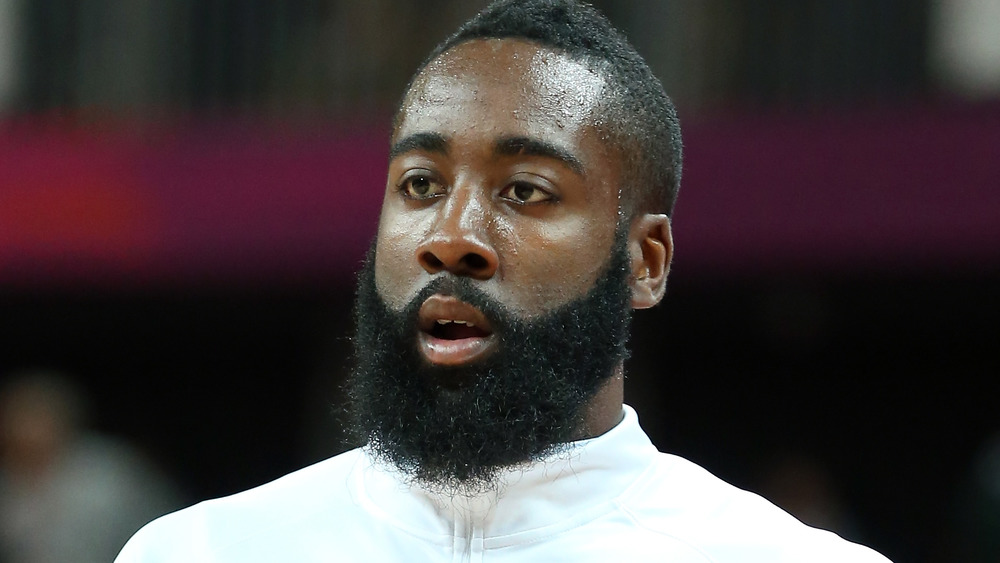 It was in Houston that Harden's star rose. While playing for the Rockets, Harden became the second-highest scorer for the franchise. He was also named MVP for the 2018 season.
By all accounts, Houston treated Harden like a king, reported ESPN. If the Rockets played in a city that he liked, the team stayed an extra night. The team also allowed Harden to miss the first practice back from the All-Star break.
But after several seasons with Houston, Harden wanted out. He demanded to be traded even though the team hadn't received what it felt was a fair offer. NBC Sports said Harden began acting out, showing up late to camp, and reportedly defied the team's COVID-19 safety guidelines. He was fined $50,000 but was not suspended. Harden said he wasn't out partying without a mask and insisted he was following social distancing rules.
The Rockets eventually settled on trading their star player to the Brooklyn Nets.
No hard feelings
Houston, though, doesn't seem to have any hard feelings for their former jewel.
The Rockets warmly welcomed Harden back in his first game against his old team, even showing a tribute video to the All-Star. Harden's new team, however, won that first meeting, scoring 132 over 114. By the way, the fans were divided on his homecoming, though it didn't stop Harden from signing a couple of autographs while there.
Yahoo Sports said the Rockets had more tributes for Harden. The team decided to retire his jersey number. Yahoo quotes the Rockets' owner, Tilman Fertitta: "The success (Harden) brought this franchise over eight years and the memories he created for our fan base/community [are] truly remarkable."
The jersey will be hanging atop the team's home arena, the Toyota Center. Harden will only be the seventh Rocket's player to see his jersey retired. Other players given the honor include Calvin Murphy, Moses Malone, Hakeem Olajuwon, Rudy, Tomajanovich, Clyde Drexler, and Yao Ming. The team's assistant coach Carroll Dawson also has a tribute up in the arena; his initials were retired.
He likes other sports
If you think Harden is only interested in basketball, well, you'd be wrong. Harden became a co-owner of two Houston-area soccer teams, the Houston Dynamo of Major League Soccer and the Houston Dash, which plays in the National Women's Soccer League in 2019, explained Bleacher Report. Other co-owners of the teams include the boxer Oscar de la Hoya.
The Dynamo has won two MLS championships and won the US Open Cup in 2018.
Harden said at the time that he wanted to become a co-owner of the teams as a means to invest in the city he called home. He said it was also a way to expand his business interests because soccer is a growing sport in the country. Plus, he's actually a fan of soccer. "I've been a fan of the game for several years, and I know that Houston has a massive soccer fanbase, so it was an easy decision for me when this opportunity arose," Harden said.
It's not like he forgot to shave, he just didn't want to
Some basketball player nicknames sound like superhero names. Kobe Bryant was the Black Mamba, and Paul George is Young Trece. Some are regal; Lebron James is The King, and Charles Barkley was Sir Charles. But Harden, well, he's the Beard.
Harden's sported a magnificent beard since 2009, which has since become his signature. It's not exactly a fashion choice. He told The New York Times he grew the beard because he got lazy.
Sometimes laziness pays off, because that beard of his won him an endorsement deal. Harden partnered with the maker of Trolli gummies in 2016 to make a series of commercials. The brand even changed its tagline from "Weirdly Awesome" to "Beardly Awesome" just for Harden. And it's not as strange as you might think to have a basketball player shill for gummy candies. Forbes said Harden approached the company about endorsing them because he is obsessed with Trolli gummies.
Brooklyn changed him
Despite all the drama involved in his move to the Brooklyn Nets, it does seem that the change has fired up Harden.
One of the chief complaints of some basketball fans was that Harden could be a ball hog and sometimes refuses to participate in the offensive game if he doesn't have the ball. But since moving to Brooklyn, it seems he's abandoned that strategy.
According to FiveThirtyEight, Harden's assist rate has gone to 43 percent, up from 35.9 percent, in just 22 games with the Nets. And his changes go beyond passing the ball more often. He's also taken fewer chances with three-point shots, choosing instead to make more connected shots at the basket.
The entire team has also shifted its playing style, said FiveThirtyEight. Despite a new propensity to pass the ball more, Harden is credited with more ball-handling responsibilities in the team, which dropped down the average for fellow Net Kyrie Irving.
As Harden looks to a new season with a new team, he's making sure people still keep talking about him.