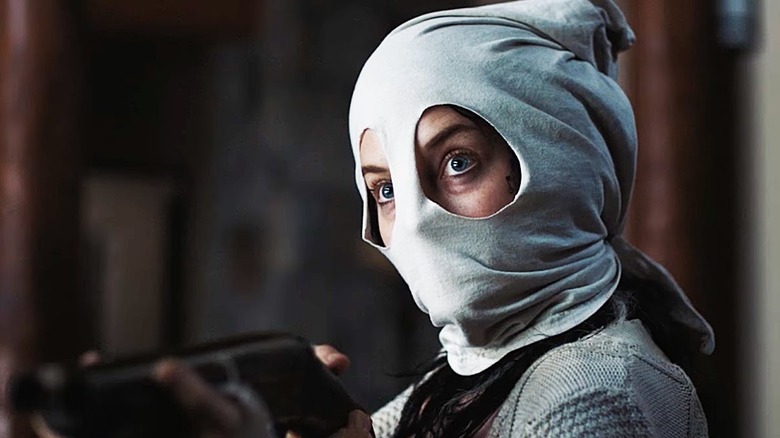 If you're like us, you sometimes fire up Netflix and then spend the next 30 minutes scrolling through movies trying to find something that catches your eye. We know it can be tough; there are so many choices, narrowing it down to the exact movie or show you're in the mood for can be downright impossible. Do you go for a movie you've never heard of but is popular among Netflix users, or do you rewatch "Breaking Bad" for the seventh time?
Sometimes, the greatest thrill is discovering something that's been flying under your radar. If you're chasing that feeling, you've come to the right place. There's so much to discover on Netflix, ranging from the sublime to the ridiculous and back again. Let's take a look at underrated Netflix gems to add to your must-watch list.
Updated on March 31, 2022: Netflix's library of movies is always changing, and we've updated this list to reflect what the most underrated films on the streamer currently are. Whether you're looking for a hilarious comedy, a heartbreaking romance, or a terrifying horror flick, we've got you covered with this up-to-date collection of must-watch Netflix gems.
Dolemite is My Name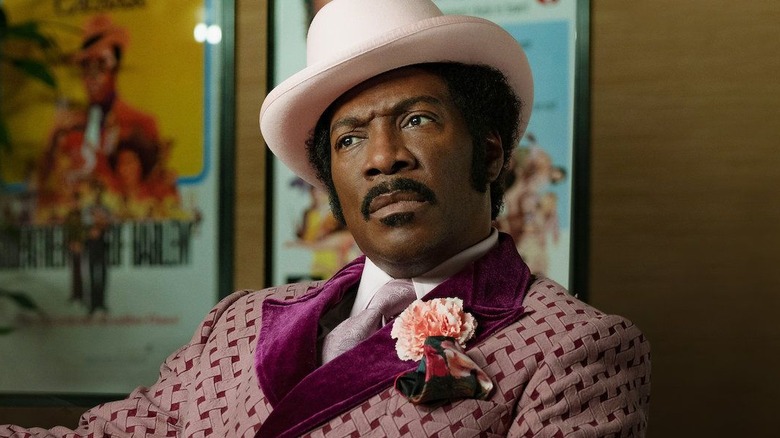 You might be wondering what "Dolemite is My Name" is doing on a list of "underrated" movies when the film was a favorite among critics and was nominated for a few awards, although it was most noticeably snubbed by the Academy, not receiving any Oscar nominations. The film is on this list precisely because of the snubs it received. It's a shame the movie didn't get more recognition, because "Dolemite is My Name" is terrific.
It tells the story of Rudy Ray Moore, comedian and Blaxploitation actor known for his "Dolemite" movies. The movie covers Moore's life during the period right before he became a star through to when his first film opens in Los Angeles. Eddie Murphy, in a comeback of sorts, does an outstanding job as Moore. According to screenwriters Scott Alexander and Larry Karaszewski ("Ed Wood," "Man on the Moon"), Murphy was their only choice, and they wrote the script with him in mind. The three had met way back in 2003 and bonded over their love of Moore.
Not only is Murphy great as Moore but his co-stars are amazing, too. Wesley Snipes is wonderful playing the director of "Dolemite," D'Urville Martin, and Da'Vine Joy Randolph is tremendous as Lady Reed, Moore's long-time friend and confidant. The costumes, by Oscar-winning designer Ruth E. Carter ("Black Panther") are also a stand out in this well-made comedy.
I Don't Feel at Home in this World Anymore
"I Don't Feel at Home in This World Anymore" is another original film from Netflix that deserves a place on your must-watch list. Actor Macon Blair ("Green Room," "Blue Ruin") wrote and directed this comedy thriller starring Melanie Lynskey and Elijah Wood. The movie is about a woman, recently robbed of a laptop, who joins her slightly weird neighbor in trying to track it down when the police won't do anything about it. The two are soon in over their heads, and mayhem — as well as a fair amount of disturbing humor — ensues.
Blair's double duty as writer/director works well here, as he's crafted a tight little movie that feels like a throwback to the sort of low-budget, quirky independent features so rarely get attention these days. Lynskey performance as Ruth is pretty terrific, bringing life to an "everywoman" who finally has had enough. Wood has, in the past few years, excelled at playing the weirdo, and his role as Tony here is no exception.
The Last Kingdom
Based on Bernard Cornwell's "The Saxon Stories," the Netflix series "The Last Kingdom" is a historical drama about King Alfred the Great of what would become the mighty England. The show blends actual events from the 9th century with fiction in order to tell the story of bringing kingdoms together in order to form a united England. At the start, the land has been captured by the invading Vikings, with only King Alfred and his Kingdom of Wessex standing in the way to total domination.
"The Last Kingdom" tells the story of Uhtred of Bebbanburg (Alexander Dreymon), a noble Saxon who gets kidnapped as a slave and then raised by the Danes. Uhtred is conflicted — to whom does he pledge his allegiance? He will be forced to choose between the people that raised him and the land of his birth. "The Last Kingdom" has everything you'd want in a historical drama covering this time period — brutal fighting, great characters, intriguing story, loads of death, and gorgeous cinematography. The cast is packed with great actors like Ian Hart, the late Rutger Hauer, Matthew Macfadyen, and Jason Flemyng. If you're in the market for a show full of English accents and good-old fashioned swordplay, "The Last Kingdom" is for you.
I Am Not Okay with This
Based on the comic book of the same name by Charles Forsman, "I Am Not Okay with This" is the story of a 17-year-old girl who is trying to deal with high school, the death of her dad, and her newly discovered superpowers. Sydney (Sophia Lillis) realizes that when she has an emotional outburst, as teenagers are wont to do, she is able to move objects. In the beginning, she doesn't believe she is the cause of strange incidents like food flying off grocery shelves or walls suddenly cracking. Eventually, she realizes she has powers and tries to control them — with mixed results. In addition to finding out she is telekinetic, she is also trying to manage the feelings she has for both of her friends, Dina (Sofia Bryant) and Stan (Wyatt Oleff).
Lillis is terrific in her role as Sydney. Since her appearance in 2017's "IT," the young actress has proven herself in projects like "Gretel and Hansel" and "Uncle Frank," and "I Am Not Okay with This" is yet another step in her rise to stardom. This seven-episode Netflix original series is sure to be easily relatable to anyone who went through an awkward teenage past.
Good Time
Filmmakers Josh and Benny Safdie specialize in dizzyingly fast-paced and complicated crime sagas set on the fringes of New York starring actors one wouldn't suspect. Just before the duo made the acclaimed "Uncut Gems" with Adam Sandler, they concocted "Good Time," an innovative and twisty heist film headlined by Robert Pattinson.
The "Twilight" star plays Connie, who forcibly takes his developmentally disabled brother, Nick (Benny Safdie) out of a therapy session because he needs help robbing a bank. The getaway goes awry, and police nab Nick. Connie, forever protective of Nick, then schemes to bust him out of police custody in a hospital, where he landed after being attacked by another prisoner. The caper also involves, at various turns, a valuable drug stash, an aging Long Island amusement park, the criminal underworld, and mistaken identity. Victor Stiff of Tilt Magazine calls the film "a nerve-wracking crime adventure loaded with thrills, sleazy characters, and a distinctly New York flavor."
Coffee and Kareem
"Coffee and Kareem" is about a clashing, mismatched pair, and the film itself is a clashing, mismatched set of movie styles all ramming into each other to create an extremely entertaining end result that's full of action, comedy, and even heart. Ed Helms of "The Office" portrays incompetent Detroit police officer James Coffee, who begins dating single mother Vanessa (Taraji P. Henson), much to the consternation of her 12-year-old son, Kareem (Terrence Little Gardenhigh), a street-savvy kid as obsessed with violent rap music as he is with his mother.
To scare off the kind and doting Coffee, Kareem tries to hire a criminal to intimidate the cop, but winds up embroiling them both in a massive, extremely dangerous conspiracy involving drug lords and crooked police officers, requiring them to find common ground to keep safe the woman they both love. A little cliche? Perhaps, but "[director Michael] Dowse and his crew cover the entire movie in a slick gloss of grim and guts — a neat middle finger to ostensible expectations," said Barry Hertz of The Globe and Mail.
The Sleepover
Not much sleep happens in "The Sleepover" — it's a heist movie and a kidnapping caper with a switcheroo in that it's the kids who need to save the grown-ups. It's one of those movies like "Adventures in Babysitting" or "Hocus Pocus," where tweens get to stay up all night and go on a grand adventure. It would seem that goofy mother Margot (Malin Akerman) was once an intentional master thief, who quit that life, entered witness protection, and married her dweeby husband Ron (Ken Marino). The past comes back to haunt her when her old team recruits her — by way of kidnapping her and Ron — and forces her to help them steal a precious crown from a dignitary.
When Margot and Ron's kids come home to an empty house, they figure out their mother's secret life and potential whereabouts and set out to rescue her with the aid of criminal and spy gadgetry she left behind for just such an occasion. "The Sleepover" is an "outrageous, silly, family-centered film," according to Sarah's Backstage Pass, appropriate for the whole family, not just action aficionados.
Stardust
The movie "Stardust" is appropriately named for a magical substance, the stuff of fairy tales, because it feels like an age-old bedtime story. It's actually based on a rollicking adventure novel by Neil Gaiman that dates back only to the 1990s, fully realized in cinematic form by an all-star cast of charming actors. Tristan (Charlie Cox of Netflix's "Daredevil") lives in the small, old British village of Wall, which juts up against the magical kingdom of Stormhold. One day he sees a star fall from the sky, and he aims to capture it (with the aid of a magical talisman from his mother) and present it as a gift to Victoria (Sienna Miller), the woman he loves, so as to secure her hand in marriage. Those plans change when he discovers that the star has transformed into an enchanting woman named Yvaine (Claire Danes).
Tristan, of course, falls in love with Yvaine, and also has to help her escape the trio of witches who wish to restore their youth by eating Yvaine's heart. As if that wasn't enough for an eye-popping, imaginative story with something for everyone, "Stardust" also involves the Caspartine, a flying pirate ship helmed by the gregarious Captain Shakespeare (Robert De Niro). "'Stardust' is a movie for people who like comedy, sword fights, unlikely friends, transformations, personal discovery and above all, love," according to Tor.com. In short, there's something for everyone.
Circle
Television has been graced with many reality and game shows that pit a group of strangers against each other, requiring a vote to eliminate all but one last-standing champion. Alliances are formed, but it's ultimately every person for themselves on programs like "Survivor," "Big Brother," and "The Weakest Link." The provocative and frightening 2015 film Circle takes the idea and ups the stakes considerably. 50 strangers, all facing execution, are placed in a darkened room (which looks a lot like the set of a futuristic game show) and made to choose among themselves which one of them shall get to walk out alive.
The sparse film's sparse 87 minutes fly by as various unnamed, desperate characters passionately argue and bargain on behalf of their own futures while time and chances run out. Of course, they also have to fear immediate eradication by the wicked forces holding them in the room if they so much as move. The film "keeps suspense alive," says John DeFore of The Hollywood Reporter, "building to a final tableau that, silently, says nearly as much about human nature as does all the talk leading up to it."
In the Shadow of the Moon
Here's a wildly different and unpredictable movie that merges together movie genres that often rely so heavily on tropes that they're overly familiar and predictable. "In the Shadow of the Moon" is part sci-fi movie, part mystery, and part serial killer story. The film begins in 1988, when Philadelphia police officer Thomas Lockhart (Boyd Holbrook), his partner (Bokeem Woodbine), and his detective brother-in-law (Michael C. Hall) desperately try to find and stop a prolific murderer whose victims seem to lose all of their blood at once. They find the suspect, Rya (Cleopatra Coleman), but she evades capture by jumping to her apparent death.
Flash forward nine years, and Rya is killing again. Then another nine years, and more murders occur. Thomas becomes the obsessed detective, researching the case for decades as his quest leads him down the unexpected crime-fighting path of time travel. "In the Shadow of the Moon" is "never less than engaging, and it's just about always clever," according to Chris Vognar of the New York Times.
Advantageous
The best science-fiction tales aren't just about unsure futures and alien worlds — they use new and unfamiliar environs to point out universal truths about the human condition. The script for "Advantageous" (by director Jennifer Phang and star Jacqueline Kim) is that kind of story. Set in a technologically-advanced New York City of tomorrow, the divide between the rich and the poor is more pronounced than ever and mothers will do absolutely anything to make sure their children get an upper hand in life.
For Gwen, a wealthy cosmetic procedure salesperson who gets fired right as her daughter enters a fancy and expensive school, that means agreeing to be a test subject for a painful procedure that involves having her consciousness transferred entirely into a new body. Complications arise, calling into question whether or not this new Gwen is even Gwen at all. It's "a quiet and affecting film," according to Kathi Maio of The Magazine of Fantasy and Science Fiction, and "primarily a meditation on human identity and the delicate nature of familial relationships."
Maniac
"Maniac" is hard to categorize. It's a darkly comic, often surreal and lightly dystopian miniseries set in a future world where gadgetry and pharmaceuticals have rapidly progressed, but a 1980s consumer tech flavor permeates the design of day-to-day life. Desperate and guilt-ridden Annie (Emma Stone) and troubled rich family black sheep Owen (Jonah Hill) lock down for a heavily controlled psychological drug trial at Neberdine Pharmaceutical Biotech, operated by the eccentric Dr. James K. Mantleray (Justin Theroux). Mantleray is literally and explicitly in love with machinery who lives in the shadow of his mother, Dr. Greta Mantleray (Sally Field), a popular pop psychologist and best-selling author.
That all fuses with journeys deep into the minds of Owen and Annie (and sometimes both at once, when their subconscious realities intersect) who live out their deepest fears and insecurities in disparate ways, such as an exotic animal heist and a "Lord of the Rings"-esque fantasy. Not only dazzling and challenging, "Maniac" manages to be "vibrant, ridiculous, and, to varying degrees, moving," according to Willa Paskin of Slate.
The Outpost
War movies are, by their nature, action movies. The best ones re-create true events with emotional honesty and visceral realism that try hard to show viewers an approximation of the often nightmarish world of combat. "The Outpost" is such a movie, taking place during the Battle of Kamdesh, a major, crucial, and tragically deadly 2009 event in the ongoing Afghanistan War. At the Keating combat outpost, set in a valley of three mountains, outnumbered American soldiers fight an onslaught of well-armed Taliban combatants.
Presented as a series of episodes, "The Outpost" doesn't just re-create an epic battle from recent history, but it tells a story which allows the audience to get to know the characters. The members of Bravo Troop 3-61 CAV are mostly just regular, decent people thrust into a difficult and clearly terrifying situation, with everything leading up to the can't-look-away battle scenes. Matt Fowler of IGN calls the film "a cleverly, and respectfully, crafted war film."
Rust Creek
Plenty of scary movies are predicated on the fresh-faced, everything-going-for-them protagonist taking a wrong turn, getting lost, and running afoul of monstrous, crazed murderers or supernatural forces. "Rust Creek" takes that idea and bases it in reality, which only serves to make it all the more terrifying. Hermione Corfield stars as Sawyer, about to graduate college with the world at her feet when, en route to a job interview, she gets lost and winds up in the middle of deep, dark forest in the middle of winter.
All at once, the biggest issue in her life is to survive, no matter what, as she faces off against nature, the cold, and some off-the-grid bad guys she offended. Getting out of the woods and back on track involves forming a tenuous alliance with a wandering drifter who may not be much better than the criminals in pursuit of Sawyer. As directed by Jen McGowan, the movie "is an impressive example of good storytelling overriding budget and star power," according to Jude Dry of IndieWire.
Nocturnal Animals
Fashion designer Tom Ford (of all people) scripted and directed "Nocturnal Animals," a twisty, mind-bending, and deeply unsettling thriller in which the plot itself blends, interferes, and gets confused with a story being told by the film's troubled characters. Amy Adams plays Susan, an icy and unhappily married art gallery owner who receives a fascinating novel manuscript called "Nocturnal Animals," written by her vindictive first husband, Edward (Jake Gyllenhaal).
The action shifts to depict the book, a horrifying story about Tony (Gyllenhaal again), a man whose car breaks down in rural Texas just before a gang of criminals kidnaps his wife and daughter and leaves him stranded. It's up to Detective Bobby Andes (Michael Shannon), a strong-but-silent type dying of cancer to help Tony exact his revenge. Meanwhile, back in Susan and Edward's world, audiences learn about the emotional devastation that led to the demise of their marriage.
"Nocturnal Animals" is "arty and grotesquely gorgeous, but hardly an uplifting tale," says Neil Pond of Parade. "Think 'No Country For Old Men' meets 'CSI: West Texas,' by way of 'Twin Peaks.'"
A Monster Calls
"A Monster Calls" sounds like the name of a horror movie, but it's actually a Spielberg-esque tale of boyhood fantasy. Director J.A. Bayona crafts an allegorical, eye-popping film about all-too real and difficult emotions from the point of a view of a child, which makes it all the more heartbreaking. Yes, "A Monster Calls" is about grief, but it's also about a walking, talking, tree creature with the voice of Liam Neeson.
Conor (Lewis MacDouglass) is 13, and his mother (Felicity Jones) is dying. He's just old enough to know what's going on, but young enough to have no idea how to cope; he can't turn to his stern grandmother (Sigourney Weaver) and his father took off long ago. An unlikely and impossible ally arrives just when Conor needs him: He is the Monster, a massive, sentient yew tree (kind of like an Ent from "The Lord of the Rings") who offers to tell Conor three grand tales — after that, Conor must share of his own. It's all a little frightening and also wonderful, and the revelation of where the tree learned his stories will definitely leave the viewer moved and misty-eyed, which is rare for a movie about a giant monster who may or may not be a figment of a child's imagination. "As a literal visual illustration of the power of creativity to help process life's woes, "A Monster Calls" excels," writes Sarah Ward of Concrete Playground.
Operation Finale
An elite squad of secret operatives hunting down and punishing those who committed unspeakable acts of terror and violence against their community is a small film genre unto itself — and a good one at that. Among such stories, one can find as much action and drama as cathartic psychology and shocking real-world history. In the vein of Steven Spielberg's "Munich," which told the story of Israeli Mossad agents going after the terrorists who killed 11 athletes at the 1972 Summer Olympics, comes writer Matthew Orton and director Chris Weitz's "Operation Finale."
The film details the early '60s mission of a team of highly-trained, top secret Israeli operatives who hit Argentina in order to bring to justice Adolf Eichmann, the high-ranking Nazi official who masterminded the logistics of the Holocaust, responsible for the deaths of millions of Jewish people. Oscar Isaac ("Star Wars," "Inside Llewyn Davis") plays real-life Mossad agent Peter Malkin, leading the charge against Eichmann (Oscar winner Ben Kingsley). M.V. Moorhead of Phoenix Magazine called the film "crisp and absorbing and satisfying, both as a thriller and as a moral drama."
Shot Caller
Prison is a common enough movie setting, but incarceration is usually handed in a handful of cliché ways. It's a scary place where a wrongly convicted man is sent at the beginning of the movie, or it's the imposing place that the recently-paroled main character is trying to put behind them and start their life anew. "Shot Caller" does both of these things and then a lot more, focusing on the unique role prison plays in the minds of people who commit crimes and its prominent position in the cycle of crime, too.
Nikolaj Coster-Waldau of "Game of Thrones" plays Jason Harlon, a yuppie stockbroker sent to prison after an intoxicated drive home from a party results in a deadly car accident. Upon arriving at his new home for the next 16 months, he holds his own in a fight, which gets him an invite from the prison's white supremacist gang, who, in exchange for protection, makes Harlon smuggle heroin and murder a snitch. More murders happen, and with it comes more prison time, and Harlon descends further into the world of prison gangs, which he can't escape even after his release. Once he's out, dangerous and violent leaders threaten to kill his family if he doesn't keep helping the criminal enterprise. Christopher Lloyd of The Film Yap found the film "a grim, well-acted drama."
The Siege of Jadotville
After expelling Belgian colonialists in 1960, the Congo declared independence and in 1961, the United Nations arrived to help support the newly formed government. U.N. peacekeeping troops soon got caught up in a civil war between the Democratic Republic of the Congo and the natural resource-heavy (and industry-backed) secessionist state of Katanga. "The Siege of Jadotville" tells of a little-known moment in this seven-day conflict, in which 3,000 mercenaries working for mining companies in Katanga attacked the 150 Irish troops serving under the U.N.
Led by commandant Pat Quinlan (played in the film version by Jamie Dornan of "Fifty Shades of Grey"), the defense held its ground, pushing back the thousands of attackers while suffering no casualties, and waiting for reinforcements to arrive. "The Siege of Jadotville" is a harrowing, high-stakes drama, loaded with military action and almost unbelievable acts of courage and tactical brilliance. "The battle scenes alone make this solid and well-paced film worth watching," wrote Paul Whitington of the Irish Independent.
Vampires vs. the Bronx
On one level, Netflix subscribers know exactly what they're getting when they click on a movie called "Vampires vs. the Bronx." It is indeed a messy, violent tale of creepy bloodsuckers (hailing from Eastern Europe, in the classic vampire movie style) in a modern-day urban setting, specifically in one of New York City's most crowded and interesting boroughs. But "Vampires vs. the Bronx" is so much more than that — it's a socially conscious celebration of Bronx culture, the story of a bunch of smart and capable kids coming together to save the day, and a deeply satirical horror-comedy.
The vampiric real estate agents at the center of the story represent wealthy individuals and businesses that want to gentrify older neighborhoods, and a scrappy bunch of young people have to stop them before nothing and no one is left. "Vampires vs. the Bronx" is "a witty and likable horror-comedy that manages to put a stake to the heart of some real issues while it tickles your ribs," says Ben Travis of Empire.
A Babysitter's Guide to Monster Hunting
Based on Joe Ballarini's series of gently spooky kids novels of the same name, "The Babysitter's Guide to Monster Hunting" is one of the few family-friendly projects directed by Rachel Talalay, a cult filmmaker best known for her work on "Ghost in the Machine," "Tank Girl," the "Nightmare on Elm Street" series, and the films of John Waters. Ballarini and Talalay were the ideal combo to make what could be a kid's first horror-comedy, a dark, funny, and supernaturally twisted take on the '80s classic "Adventures in Babysitting."
Teenage babysitter Kelly (Tamara Smart) gets a gig looking after a kid on Halloween night. That's a bummer in and of itself, made worse when the child is kidnapped by the literal and actual Boogeyman. Into the night of frights Kelly goes, helped along the way in her fight against monsters, goblins, and pure evil (headed by Tom Felton of "Harry Potter" as the wicked Grand Guignol) by a heretofore unknown secret society of elite and well-equipped babysitters.
"The Babysitter's Guide to Monster Hunting" promises "gorgeously imagined settings, a great cast, and an exciting story that hits the exact sweet spot between funny-scary and scary-funny," according to Nell Minnow of Movie Mom.
Little Evil
The best horror movies consist of a lot more than just a few jump scares and some terrifying form of bone-chilling menace — the good ones reflect and comment upon the everyday things that trouble human beings. "Little Evil" is that kind of movie. It's a horror-comedy about an eager-to-please guy (Adam Scott) who marries a woman (Evangeline Lily) who has a son from a previous marriage. He's desperate to connect with the inscrutable little guy so his relationship can thrive and they can all come together as a happy, blended family. That's a difficult task, as the kid (Owen Atlas) is actually the spawn of Satan and he's not afraid to unleash pure evil and terror on his well-meaning new stepdad. And that's where the horror comes into play; that, and with a creepy goat puppet named Reeroy. "'Little Evil' is '[The] Omen' by way of 'Shaun of the Dead,'" said Amanda Sink of The Hollywood Outsider.
Red Dot
Quality thriller films don't have to have a novel or complicated premise — all they have to do to keep viewers interested and excited is tell a compelling story with some unexpected twists that slowly reveal a mystery. "Red Dot" is an action movie broken down into its most basic elements. It's about two people in an unfamiliar environment being chased by an unknown party trying to kill them for unknown reasons.
The film starts out with Nadja (Nanna Blondell) and David (Anastasios Soulis), a couple expecting a baby but otherwise disconnected, who embark on a hiking getaway in snowy northern Sweden. After some awkward and unsettling encounters with locals, Nadja and David soon find themselves desperately trying to survive brutally violent and surreptitious attackers, essentially alone in an icy, isolated forest. Eventually, the deadly game of human hunting all makes sense, but viewers will enjoy putting together the tragic pieces. Jadę Budowski of Decider says "Red Dot" is "tense, disturbing, and well-made."
Small Crimes
There are many different kinds of crime dramas, like character studies about why people turn to a life of drug-dealing or working for the mafia, or exciting heist thrillers. They're not usually like "Small Crimes," a small crime movie about people on the fringes of society who have seemingly resigned themselves to life on the edge. It's an interesting and unsettling take on the genre.
In "Small Crimes," a movie that would've been a perfect vehicle for Sylvester Stallone or Charles Bronson decades ago, Nikolaj Coster-Waldau plays a fallen-from-grace police officer just emerging from prison after serving six years for attempted murder. He wants to get his life on track and redeem himself with his family, but they don't want much to do with him, which helps to send him headlong back into a world of corruption, organized crime, casual violence, and other seedy elements. "If the film came across as jaded and cynical, it might well be hard to take. Instead, it seems weary and defeated, as if some people are simply born to fail," said Mike D'Angelo of The AV Club.
What Lies Below
"What Lies Below" begins innocently enough. Liberty Wells (Ema Horvath) is a quiet, slightly awkward teen who's just finishing up a spell at summer camp when she heads back to meet her mother at an idyllic lake house. But mom Michelle (Mena Suvari) has some news: She's got a new boyfriend, and he's at the lake house, too.
At first, the only thing that seems truly off about the hunky "John Smith" (Trey Tucker) is his mysteriously generic name. But as Liberty gets to know him, he emerges as a truly and alarmingly weird guy. He hangs out at the lake all year, engaging in some kind of cryptically explained research about various "species," and he can also sleepwalk into a lake — into a glowing light under the water — and come out totally dry. His oddness grows ever the more sinister and life-threatening — to Liberty, at least. Her mother can't see that John Smith is dangerous, and it's up to the teenager to unravel and expose what's really going on … before someone ends up dead.
Drew Tinnin of Dread Central says that the film "really works as a sexy, sci-fi thriller that definitely has a will to be weird." So if you're in the mood for some creepy science fiction, head on over to Netflix to find out what truly does lie below.
Crimson Peak
Guillermo del Toro is a masterful writer and director, specializing in fantasy and horror and where those two imaginative genres intersect. A double Oscar winner for his work on "The Shape of Water," del Toro also made emerging classics like "Pan's Labyrinth" and "Hellboy." But in 2015, he directed a lesser-known fright fest called "Crimson Peak," a gothic tale that didn't get much love when it came out. However, we're here to tell you this haunted house story is definitely worth a watch.
In 19th-century Victorian England, a young American woman named Edith (Mia Wasikowska) marries the dashing Sir Thomas Sharpe (Tom Hiddleston) and goes off to live in his sprawling mansion in the English countryside. But something doesn't feel quite right about the home or Sir Thomas' creepy sister (Jessica Chastain). And when Edith's abilities to speak with and see the dead manifest, she learns the truth behind her spooky visions, the house's ghoulish happenings, and the family into which she probably shouldn't have just married. Film writer Richard Crouse called the film "bloody and by times bloody terrifying," while Trace Thurman of Bloody Disgusting said that "you'll be mesmerized by what you're seeing on screen."
The Clovehitch Killer
Serial killer movies are terrifying and unsettling, and mystery thrillers are scary and unnerving in their own way. "The Clovehitch Killer" takes both of those concepts and turns them over and around a few times, building up the frights and tension and then adding an even more sickening and almost unthinkable angle.
Tyler (Charlie Plummer) is a regular teenager living in a small Kentucky town that's still reeling from a series of unsolved murders a decade prior. The so-called "Clovehitch Killer" strangled at least 10 women before his reign of terror stopped, the suspect apparently having moved away. But then Tyler discovers some evidence that undeniably links his dear, dorky, doting father (Dylan McDermott) to those heinous crimes. It's up to Tyler to find justice for the victims and stop the murderer — his own father — before he strikes again, all while reconciling that information in his head with living under the same roof as someone of pure evil.
"With an exceptional cast and tension that never lets up, 'The Clovehitch Killer' is a gripping and often heartbreaking serial killer horror," says Jimmy Donnellan of Cultured Vultures.
The Wedding Guest
With his headlining role in the twisty, harrowing, 2018 action thriller "The Wedding Guest," Dev Patel — star of "Slumdog Millionaire," "The Personal History of David Copperfield," and "The Best Exotic Marigold Hotel" — proves he's one of most versatile and captivating actors working in movies right now.
Patel plays Jay, a British man with criminal ties, hired to travel to Pakistan and violently kidnap a woman named Samira (Radhika Apte) from her own wedding. He's methodical, careful, and cold-blooded, and yet what's supposed to be a simple (if horrific) task completely falls apart. Innocent bystanders get victimized, ransom payments go awry, and both the failed kidnapper and the ill-fated bride-to-be are harboring some pretty major secrets that will take them in and out of some dicey locales and scary situations.
Simran Hans of The Observer said that the film "works as a homage to the neo-noir genre," while M.V. Moorhead of Phoenix Magazine said that the film's "story feels realistic in a way that this sort of noir material doesn't always."
The Wind
Generally speaking, Westerns celebrate individuality, resourcefulness, and characters who brave the punishing world of the American frontier in the 19th century. These films are often filled with stock characters — cowboys and can-do settlers who meet every challenge with style. But the reality of life in the Old West must've been objectively terrifying at times, and this is the theme explored by director Emma Tammi in the 2018 Western psychological horror movie "The Wind."
In the 1800s, Lizzy Macklin (Caitlin Gerard) settles on a lonely patch of land out on the frontier, where she's cut off from civilization and most of humanity for long periods of time. She faces relentless challenges, particularly the endlessly howling wind that starts to play tricks on her mind. In fact, she's starting to believe that there's something evil and sinister afoot, forcing her to resort to desperate measures.
"The Wind" is "a piece of surprisingly intimate, female-oriented historical horror," said Audrey Fox of Crooked Marquee. "There are no jump scares; it opts instead for a tense, pervasive sense of dread that permeates the entire film."
Blood Red Sky
Airplanes are an ideal and almost infinitely reusable setting for horror movies. After all, a passenger jet is a giant metal box hurtling through the sky at tremendous and dangerous speeds and disconnected from the regular world. If there are monsters on a plane, it's kind of hard to run away or call up the authorities.
And that's where "Blood Red Sky" begins. At first, it seems like a standard — if extremely intense — hijacking drama. But these kinds of films always have an unlikely hero on board who saves the day, and in this case, it's Nadja (Peri Baumeister), a German single mother seemingly suffering from leukemia who boards a long-haul flight to New York with her young son, Elias (Carl Anton Koch). When terrorists violently take over control of the flight, it's Nadja who fights back, and it quickly becomes clear that her illness isn't cancer but rather something akin to a progressive and aggressive form of vampirism.
The result is a bloody good time. Or as Randy Myers of the San Jose Mercury News put it, "Director co-writer Peter Thorwarth splatters the screen with gore while tossing in surprise, delirious preposterousness, and even a few touching moments. It's grand fun."
American Ultra
Jesse Eisenberg almost always plays nerdy and socially awkward guys, and in "American Ultra," he gets the chance to play against type two times over as a laid-back, marijuana-addled dude … and a killing machine.
His character, Mike, is quite content with life in his small Virginia town, clerking at a convenience store, drawing comic books about "Apollo Ape," and hanging out with Phoebe (Kristen Stewart), his one true love. The only drama in Mike's life comes from his panic attacks, which may have something to do with the powers he displays one night when he lays waste to a couple of vandals with world-class, Jason Bourne-style fighting skills. And suddenly, Mike remembers that he's a brainwashed, CIA-trained, one-man army. And now, the same powers that made him are trying to take him out.
"Stewart and Eisenberg seem like they've having a blast, and hanging out with them for 90 minutes makes 'American Ultra' a good time," writes Chris McCoy of the Memphis Flyer, and James Luxford of Radio Times calls the film "a fast, amiable comedy that never outstays its welcome."
The Old Ways
"The Old Ways" is a haunting thriller about haunting things. Partially in English and partially in Spanish, it's a horror movie that blends traditional and familiar elements of classic horror movies with Mexican folklore and tales of witchcraft. Brigitte Kali Canales portrays Cristina Lopez, a Mexican-American reporter who heads back to her hometown, near Veracruz on the Gulf of Mexico, to research a story about the area's many witchy legends. Her information gathering quickly turns from academic into something much darker and hands-on when a collection of local residents kidnap and hold her against her will. The reason? A bruja (a female master in the ways of witchcraft) means to use her powers to rid Cristina of the demon the group believes possesses her.
Michael Talbot-Haynes of Film Threat praised "The Old Ways" as "the greatest exorcism movie since 'The Exorcist,'" while Deirdre Crimmins of Rue Morgue Magazine found it "an all-around good and scary movie."
The Water Man
With "The Water Man," David Oyelowo, critically acclaimed for his work in "Selma" and "The Butler," both takes a supporting role as a put-upon father and directs this dazzling, family-friendly fantasy drama about the power of a child's imagination — an escapist movie about the pleasures and necessities of escapism.
The Boone family has just moved to a tiny town in rural Oregon, where 11-year-old Gunner finds solace in the local bookstore. And it's here that he researches detective stories (fodder for his graphic novel) and cancer … because his mother (Rosario Dawson) is coping with leukemia. Gunner needs breaks from reality, and he finds one when he hears about "The Water Man," a mythical figure who factors large in local legend. So Gunner pays a local ne'er-do-well to take him deep into the woods to see if they can find this ghostly individual who may possibly be real and who may possibly be immortal. Their quest winds up equal parts surreal, magical, and mysterious.
Adam Graham of the Detroit News calls "The Water Man" a "sensitive coming of age story about loss, friendship, and the need to believe in magic," while saying that first-time feature director Oyelowo "proves himself to be a gifted storyteller with a big imagination."
Level 16
Adherents of the dystopian sci-fi boom of the 2010s — both of the literary and film version of stuff like "The Maze Runner" and "The Hunger Games" — will find a lot to like in "Level 16." The action centers around the students at an extremely bleak, sedate, and colorless residential girls-only boarding school. The enrolled young women are actually more like prisoners, and they've been at this school since they were infants, when they lived on Level 0. Now, as Sophia and Vivien are 16-years-old and live on Level 16, they start to question their strange existence, where they live in fear of a vague but cruel punishment if they don't properly learn and execute their lessons in home economics and etiquette. It's up to Sophia and Vivien to learn the true nature of their school — and their very existence — if they want to escape.
According to film writer Richard Crouse, "Level 16" combines "elements of social justice, horror, and sci-fi," and is "a genre movie that delivers both intellectually and emotionally."
No One Gets Out Alive
Horror movies are most effective in delivering truly visceral and bewildered responses from audiences when they speak to deep-seated, widespread fears — the kind shared by a large number of people. They become relatable on a deep, even subliminal level, and great horror filmmakers use tropes like ghosts, monsters, and other supernatural phenomena as allegories for what truly (if metaphorically) can eat us alive. That's what's going on in "No One Gets Out Alive," a Netflix Original from visual effects creator turned first-time feature director Santiago Menghini.
Cristina Rodlo portrays Ambar, an undocumented immigrant living in a rundown, women-only boarding house in Cleveland. Beyond the physical disrepair, there's a bigger creepiness to the place, which becomes clear when the ghosts of previous borders start to frighten Ambar. But since she's living in the U.S. illegally, she can't seek out the help of authorities or find refuge elsewhere because she fears deportation. "No One Gets Out Alive" is a haunted house story, but it's really about the plight of recent immigrants trying to survive in a new country. The film "succeeds primarily in the vividness of its physical environ," said Dennis Harvey of Variety, "an impressively decrepit boardinghouse that seems to swallow up vulnerable young women whole."
Nightbooks
Be careful what you wish for, "Nightbooks" subtly suggests, because wishes just might be real. Or at least magic is — and it's a powerful and oppressive source if placed in the wrong hands.
Alex (Winslow Fegley) is a little kid who loves to write scary stories until other kids call him weird for it, and he endeavors to never write again. Not long after, a happily wicked and very stylish witch (Krysten Ritter of "Jessica Jones" and "Don't Trust the B in Apartment 23" hamming it up) traps him in her magical, traveling, all-consuming townhouse and orders him to write her a scary story each night … or she'll kill him. Alex teams up with another of the witch's young captives, Yasmin (Lidya Jewett), to survive and find a way out of the villain's clutches by defeating the powerful magic that's all around them.
"Nightbooks" is a dark but family friendly tale, reminiscent of the works of Roald Dahl and R.L. Stine, and Looper's own Matthew Jackson found it "not just an effective little family horror adventure, but an ode to weird kids everywhere."
It Follows
"It Follows" resembles numerous classic horror movies in several ways, but that may only be a pretense for writer-director David Robert Mitchell to tear down and subvert as many tropes as possible.
Knowingly borrowing a cliche from classic '80s slasher movies, "It Follows" plays with the puritanical notion of a connection between sexuality and violence — teens exploring each other's bodies often get hacked to bits in horror movies. In that vein, Jay (Maika Monroe) beds down with her boyfriend, Hugh (Jake Weary), and contracts a sexually transmitted curse, which will manifest in someone, anyone, relentlessly following her and trying to kill her.
But unlike those past horror movie predecessors, the evil and fatal menace isn't presented with some mythology, backstory, or as some charismatic monster — it's just pure anxiety and dread rendered violently real. According to Lenika Cruz of The Atlantic, "'It Follows' represents a compelling evolution in how studios and audiences can (and should) conceive of its monsters."
Bruised
Mixed martial arts is still a relatively new sport, which means the viewing public doesn't completely have their brains wrapped around it yet. "Bruised" handles this by approaching its subject matter the way classic boxing dramas like "Rocky" and "Raging Bull" get filmgoers into the minds and motivations of their fighters. An alternately introspective and action-packed MMA tale both starring and directed by Halle Berry, "Bruised" is something special.
The Oscar-winner plays Jackie "Pretty Bull" Justice, a once-great brawler who forfeits a fight and retires a pariah. Still emotionally smarting from her ignominious exit years later, she follows the advice of her boyfriend/manager and agrees to participate in an underground fight ring that could lead her back to the top. All of this single-minded focus on career and winning gets complicated, however, when her estranged son reappears on her doorstep. Kevin Maher of The Times sums "Bruised" up by opining that the film is "rescued at almost every turn by Berry's fearless, vanity-free turn."
1BR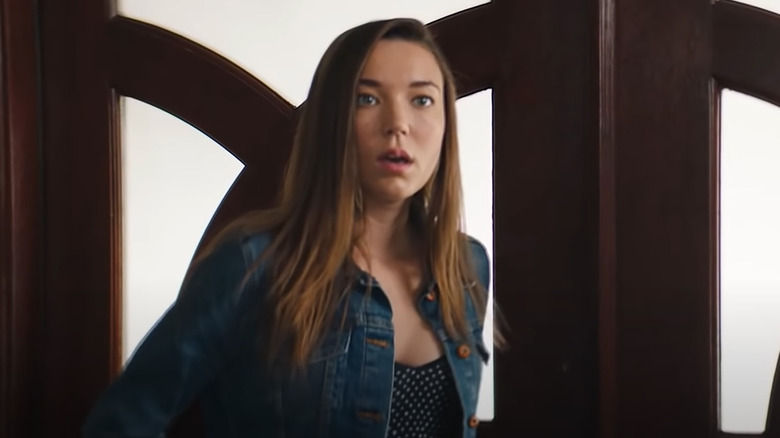 Some of the most notable horror movies ever made find darkness and evil in everyday places, thus exposing the terrifying possibility that safety and comfort might be illusory. That's the unsettling premise behind "1BR," the 2019 feature-length debut from writer-director David Marmor.
Finding a nice apartment in the big city is tough. Sarah (Nicole Brydon Bloom), who knows this truth well, thinks she gets majorly lucky when she secures a spot in Los Angeles' homey Asilo Del Mar Apartments. But when night falls, it becomes clear she's wandered into a house of horrors. Strange noises recur, her cat disappears, and everyone starts acting weirdly. The reason? Sarah has been selected by evil, nefarious forces to live in her coveted one-bedroom residence — and she might not get out alive. According to Becca James of the Chicago Reader, this film's "unique timeline paired with its palpable tension makes for a memorable addition to the horror-movies-about-cults catalog."
Warrior
Released to little attention in 2011, "Warrior" is among the very first — and still one the best— movies about the thrilling, intense, and violent world of mixed martial arts. It also teams up one of cinema's go-to gritty actors of yore, Nick Nolte, with a scrappy up-and-comer in Tom Hardy.
Like most any combat sports movie, "Warrior" is about something more than punching, kicking, and bleeding — it explores the drives and motivations that lead individuals to fight professionally, to put life and limb in peril, because of the drive for glory or to fulfill some kind of deeper sense of purpose or obligation. Hardy plays Tommy, a discharged Marine who reconnects with his alcoholic father (Nolte), a wrestling coach who can get him in shape for Sparta, the largest MMA tournament of all time. Tommy looks to have a clear path to victory and familial reconnection … until things are complicated when his brother, a tough fighter named Brendan (Joel Edgerton) enters the tournament.
"Through a few powerhouse performances," wrote Danielle Solzman of Solzy at the Movies, "'Warrior' shows how tough it is to break the strong family bond even when family members are estranged."
Beirut
Jon Hamm often cuts a debonair figure, most famously in his Emmy-winning performance as Don Draper on "Mad Men." The 2018 action thriller "Beirut" continues this trend by having him play a character reminiscent of James Bond — only this hero is as subdued and troubled as he is suave.
Set in Lebanon circa 1982, "Beirut" follows Mason Skiles, a former diplomat forced to deal with Cold War-era threats. Skiles thinks he's out of the international intrigue game until a colleague is taken by the frightening rogue organization that probably had Skiles' family killed a decade prior. Things get even more complicated when he's assigned a partner in his investigation: Undercover CIA field agent Sandy Crowder (Rosamund Pike). With a crackling script by the Oscar-nominated Tony Gilroy ("Michael Clayton"), this film "moves through its story like a trained professional with an unwavering eye that stays on target," according to Steve Prokopy of Third Coast Review.
The Rental
Dave Franco is primarily known as an actor in comedic films like "The Disaster Artist" and "21 Jump Street." But as a screenwriter and first-time director with "The Rental," he shows his filmmaking ambitions can veer to the sinister and the tried-and-true hallmarks of horror.
"The Rental" explores the slight creepiness that can come with temporarily living in the home of someone else, and it takes the idea to its darkest depths, exploiting the unsettling feelings of isolation that can accompany a weekend getaway. Married couple Charlie (Dan Stevens) and Michelle (Alison Brie), along with dating pair Josh (Jeremy Allen White) and Mina (Sheila Vand), rent a remote beach house for few days. But when they arrive, things feel a little off, particularly because someone is spying on the foursome and slowly, carefully hunting them down. And it might not even be the rude, racist property owner.
"Delivering solid thrills and an ugly portrait of disintegrating relationships, 'The Rental' is a clever meld of drama and horror," writes Wenlei Ma of Australia's News.com, while Susan Kamyab of This Chix Flix called the film "a solid thriller that subtly goes from nerve-racking drama to shocking slasher."
The Ritual
The "lost in the woods" scenario is a familiar one in horror movies and for good reason — there are lots of potentially frightening things in a spooky forest, and an anxiety toward them is a universal feeling. "The Ritual" plays on that deep sense of dread while introducing new and innovative elements to the well-established subgenre of scary forest flicks. For example, "The Ritual" takes on a mythological and supernatural element, as four old college buddies, seeking comfort and connection after the unexpected death of a fifth friend, go out hiking in a rural area in Scandinavia and encounter ancient, poorly understood, and deeply evil forces that wish them harm.
"The Ritual," according to Alan Scherstuhl of the Village Voice, "achieves a tense and devilish power, leaving you in the dark with these guys," while Katie Walsh of the Los Angeles Times called the film "efficient and highly effective in its style, relying on sound, creepy production design, and the men's own fear and misjudgment to create the sense of pervasive doom."
Mr. Right
A little bit of a bullet-riddled crime caper, as well as a little bit of a romantic comedy, the abundant charm in "Mr. Right" lies in where those two diametrically opposed film schools collide. Sam Rockwell plays Munch, an aloof, morally flexible ex-CIA agent who spends his days as a reactive assassin, always working on killing those who've been hired to kill him. But then he meets a lonely young woman named Martha. Sparks immediately fly, and these two fragile people begin a sweet romance, even after Martha finds out about Munch's violent world of intrigue. She even comes to enjoy the dangerous excitement a relationship can offer, despite putting herself in harm's way.
"The unlikely duo" of Kendrick and Rockwell "make this candy-colored carnival of blood and romance hard to resist," writes Devan Coggan of Entertainment Weekly, while Andy Webster of The New York Times enjoyed the "screwball effervesce" of "Mr. Right."