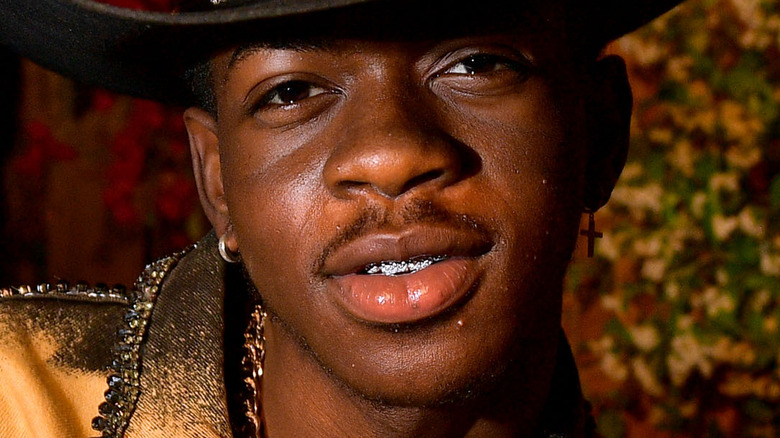 The world of hip-hop isn't exactly known as the most welcoming of places for the LGBTQ+ community, and the genre has a history of making queerness a punchline.
For example, we've seen it from Migos, when Quavo suggested to Rolling Stone that iLoveMakonnen "undermin[ed] his credibly" by coming out. We saw it when hip-hop heavyweight Eminem peppered "Rap God" with anti-gay slurs, despite claiming he had no problem with homosexuality. We saw it in Snoop Dogg's infamous 2013 interview with The Guardian, when the "Gin and Juice" rapper claimed, "[Homosexuality is] acceptable in the singing world, but in the rap world I don't know if it will ever be acceptable because rap is so masculine."
Thankfully, the world is slowly changing. Snoop Dogg walked back on his comments. Frank Ocean won a Grammy for "Channel Orange" after penning a Tumblr letter about his sexuality, and Lil Nas X, who reigns supreme over Spotify streaming, shocked the country and hip-hop world when he came out during Pride Month. Though the hip-hop community is just beginning to accept queerness, these openly gay rappers are bravely paving the way.
Frank Ocean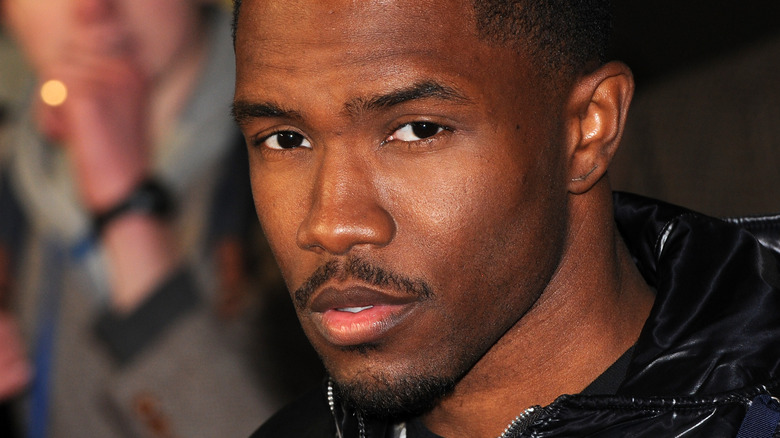 Odd Future has long been criticized for its homophobic lyrics, so much so that the band was booted from Australia's massive Big Day Out festival in 2011, according to Billboard. That made it all the more shocking when, the following year, Odd Future member Frank Ocean publicly came out in a statement posted to his Tumblr account.
According to NPR, Ocean posted the message after a "journalist who attended a listening party" for his then-upcoming album "Channel Orange" "noted that several of the songs were addressed to a male love object."
In Ocean's letter, which was originally meant to be included in the "Channel Orange" liner notes, the rapper spoke about having his first gay romance at the age of 19. It was unrequited love at its most heartbreaking and he was ultimately rejected after their fling. "Some things never are. And we were. I won't forget you. I won't forget the summer. I'll remember who I was when I met you," he wrote. The letter ends with, "I feel like a free man. If I listen closely.. I can hear the sky falling too." Okay, does anyone else need a tissue?
Syd
Since her tenure with Odd Future, Syd (previously known as Syd tha Kid) has received a Grammy nomination and major praise from massive artists, such as Beyoncé and Pharrell Williams, according to The Guardian. She also made the brave step of publicly coming out before her bandmate, Frank Ocean, released his aforementioned Tumblr letter.
According to LA Weekly, Syd came out via the "Cocaine" video. "I decided to do it because I wish I had someone like that [an openly gay female artist] while I was coming up," she told LA Weekly. "People write on my Tumblr just thanking me for making the video, saying that I really inspire them, and they want to be like me. But I wasn't always this way, this comfortable with myself, and I remember what that was like."
Nonetheless, the Odd Future DJ wasn't exactly accepted into the gay community, particularly considering Odd Future's controversial history (Tyler the Creator uses the word "f****t" 200 times on "Goblin" alone). The group's tracks were so vulgar that, according to The Guardian, Syd's parents "kicked her out of the house for a few days" when they first gave it a listen. Though the backlash from the LGBTQ+ community "hurt [her] feelings," she said it did make her think more deeply about her art. Syd has since left Odd Future in her past.