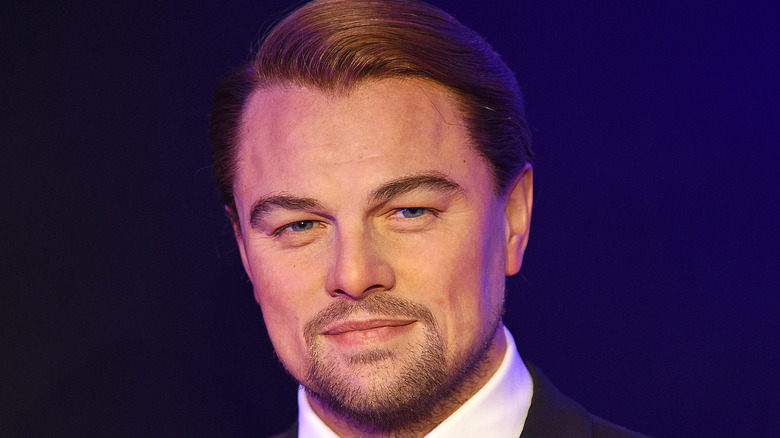 Leonardo DiCaprio was born and raised in Hollywood, California, and began acting as a teenager. He started out in television, with bit parts on "Santa Barbara" and "Roseanne" before landing a recurring role on "Parenthood" in 1990. In 1991, DiCaprio got his first part in a movie with the certifiable flop "Critters 3" (per The Numbers). But this inauspicious start couldn't dampen his ambition. DiCaprio quickly learned to be more selective, developing a reputation for making thoughtful decisions early in his career.
Leonardo DiCaprio is one of the best actors in his generation, and a clear favorite of directors like Tarantino and Scorsese. Some might even argue DiCaprio has become Scorsese's go-to guy in Hollywood, ousting De Niro. DiCaprio has garnered acclaim through his natural charisma and "star-quality" but also because of his work ethic and dedication to the craft.
During DiCaprio's 30 plus year career, he has proven repeatedly to have a clear vision of the actor he wants to be and the projects he wants to be attached to, making tough decisions about which role to take and which roles to pass on. Through these strategic decisions, DiCaprio has been carving his own path and creating an impressive body of work along the way — and choosing not to pursue certain opportunities. Keep reading to learn about iconic roles DiCaprio turned down.
Hocus Pocus (1993) — Max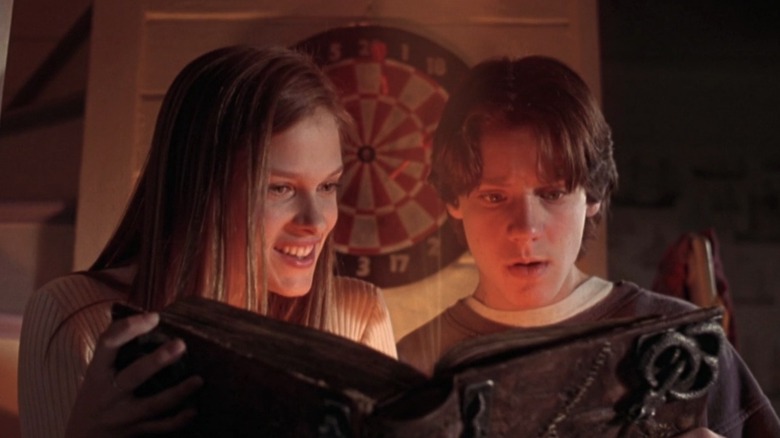 In 2014, DiCaprio told Variety he turned down "more money than I ever dreamed of" to play Max in "Hocus Pocus," opting to audition for "What's Eating Gilbert Grape" saying, "I don't know where the hell I got the nerve." "Hocus Pocus" director Kenny Ortega says DiCaprio met with him on the project, but DiCaprio explained he was up for two movies he really wanted and was too busy to take on the role of Max. Ortega told Entertainment Weekly, "meeting him [DiCaprio] awakened me to the kind of spirit and fun and sincerity that I was looking for in an actor" eventually leading to Omri Katz getting the role (per Time). Although "Hocus Pocus" wasn't a hit at the box-office, it became a family Halloween staple and is getting a sequel in 2022.
Although it was quite bold to turn down a well-paying gig with Disney to audition for an independent film, DiCaprio's gamble paid off when he got the role of Arnie Grape, co-starring with Johnny Depp in the critically acclaimed film. DiCaprio was nominated for his first Oscar, at 19, for his portrayal of a young man with an intellectual disability in "What's Eating Gilbert Grape." This decision was the first of many, setting this actor on his career path, proving that — even as a teenager — DiCaprio had a vision for his career.
Batman Forever (1995) — Robin
Being nominated for an Oscar for "Gilbert Grape" caught the attention of directors, studios, and casting agents. DiCaprio has turned down a series of superhero roles, beginning with the 1995 movie, "Batman Forever" directed by Joel Schumacher. DiCaprio told Shortlist in that he was up for the part of Dick Grayson aka Robin, but "I never screen-tested … As I recall I took the meeting, but didn't want to play the role. Joel Schumacher is a very talented director but I don't think I was ready for anything like that."
Of course, the part went to Chris O'Donnell, and it certainly would have been an entirely different film with DiCaprio co-starring with Val Kilmer. Declining to play Robin certainly didn't damage DiCaprio's career prospects. He instead opted to play roles in smaller films, starring in three films released in 1995, the same year as "Batman Forever" — "The Basketball Diaries," "The Quick and the Dead," and "Total Eclipse. He decided to showcasing his versatility as an actor rather than signing on to a franchise that could have taken over his schedule.
Boogie Nights (1997) — Dirk Diggler
In 1996, DiCaprio starred with Claire Danes in director Baz Luhrmann's "Romeo + Juliet," increasing his visibility and star power. This role opened the doors to lead roles in bigger productions. It also gave DiCaprio the chance to work with up-and-coming director Paul Thomas Anderson, who offered DiCaprio the leading role of Dirk Diggler in his groundbreaking film "Boogie Nights." Anderson said in an interview with The Playlist that "I asked Leo to be in 'Boogie Nights,' and he spent many, many months agonizing and debating about it."
DiCaprio turned down this part to play Jack in "Titanic," telling GQ, "I would have been happy to do them both. And the truth is, if I'd not done 'Titanic,' I wouldn't be able to do the types of movies or have the career I have now, for sure … But it would have been interesting to see if I had gone the other way." Mark Wahlberg wound up playing Dirk Diggler, and embodied the role exquisitely. While this role didn't have quite the effect on Wahlberg's acting career that "Titanic" had for DiCaprio, playing Dirk Diggler opened doors for Wahlberg.
The Matrix (1999) — Neo
Starring in "Titanic" made Leonardo DiCaprio next level famous, making him a top choice for a variety of roles. This includes a serious chance to star in one of the most beloved sci-fi franchises of all time. "The Matrix" producer Lorenzo di Bonaventura spoke with The Wrap about how close they came to casting DiCaprio as Neo. He explained, "Then we go to Leonardo [DiCaprio]. He says yes, we have meetings with him and then he goes, 'You know, I can't go do another visual effects movie having just finished 'Titanic' and he drops out."
Considering what a groundbreaking film "The Matrix" was, DiCaprio might look crazy in retrospect for turning down this blockbuster to star in a series of his most forgettable films, including "The Beach" and "The Man in the Iron Mask." But, we're happy DiCaprio made this decision — no one could have played Neo like Keanu Reeves.
The Talented Mr. Ripley (1999) — Tom Ripley
"The Talented Mr. Ripley," explores the lengths Tom Ripley (Matt Damon) will go to make playboy Dickie Greenleaf (Jude Law) and his beautiful socialite girlfriend Marge's (Gwyneth Paltrow) pampered lifestyle his own, after seeing how the other half live on the sun-drenched Italian Riviera. But this psychological thriller could have been a very different film if Leonardo DiCaprio had taken the part of Tom Ripley after it was offered to him.
As reported by Akin Ojumu with The Guardian, "Before signing up for 'The Beach,' DiCaprio also turned down the lead role in 'The Talented Mr. Ripley'," something that upon comparing the two films is a bit of a heartbreaker for DiCaprio. While "The Beach" was forgettable, "The Talented Mr. Ripley" was nominated for five Oscars, making the entire ensemble cast incredibly famous. Although it would have been interesting to see DiCaprio in the role of Tom, things worked out marvelously for the cast of this critically acclaimed film. It really wouldn't have been fair for DiCaprio to greedily hoard the interesting roles for himself, would it?
American Psycho (2000) — Patrick Bateman
Leonardo DiCaprio reportedly turned down the lead role of Patrick Bateman in "American Psycho" after having been cast by the studio early in the project. The studio wanted DiCaprio so badly, they even ousted director Mary Harron because she was insistent upon Christian Bale playing Patrick Bateman (per Huffington Post). Screenwriter Guinevere Turner alleged to Vice that DiCaprio dropped out of the project after Gloria Steinem told to not star in a film depicting violence against women, especially when his fan base was made up of young women.
Harron was brought back on the project and Bale was cast in his breakthrough adult role, leading him one step closer to being the A-list actor he was today. Bale embodied the demented, savage, and darkly funny investment banker so impeccably, it's hard to imagine anyone else playing Bateman. It's fascinating to think about how a role that was career making for Bale might have been a bomb for DiCaprio, reminding us that every film is a mysterious alchemy between the cast and director.
Star Wars: Attack of the Clones (2002) — Anakin Skywalker
In an interview with Shortlist, DiCaprio admitted he also turned down a chance to play Anakin Skywalker in the "Star Wars: Episode II—Attack of the Clones." "I did have a meeting with George Lucas about that as well, yes," going on to confirm he wasn't interested in the role, despite taking the meeting.
The same year "Attack of the Clones" came out, DiCaprio starred in not one but two films. In "Gangs of New York" DiCaprio finally worked with Martin Scorsese, who he would make five more films with over the next 20 years. In "Catch Me If You Can," DiCaprio worked with director Steven Spielberg and starred opposite Tom Hanks. Both films were nominated for Oscars, suggesting DiCaprio might be choosing his projects based upon the directors and actors he wants to collaborate with rather than what would be a big box-office draw.
Spider-Man (2002) — Peter Parker
When asked about having the chance to play Peter Parker aka Spider-Man, in director Sam Raimi's 2002 movie "Spider-Man" DiCaprio told Shortlist, "That was another one of those situations, similar to Robin, where I didn't feel ready to put on that suit yet. They got in touch with me." Of course, DiCaprio's friend Tobey Maguire took the part, and it was a tremendous boost to his acting career, cementing him as a leading man.
After declining to play three superheros and Neo, it certainly seems like DiCaprio isn't interested in playing a superhero. When Shortlist asked, the star said, "You never know. They're getting better and better as far as complex characters in these movies. I haven't yet. But no, I don't rule out anything."
DiCaprio hasn't entirely shunted sci-fi. In 2010, DiCaprio starred as Dom Cobb in director Christopher Nolan's Oscar winning mind-bender "Inception," proving DiCaprio rules nothing out, evaluating each project on their own merit. Anyone who has seen Nolan's films understands how complex, intelligent and thought provoking his work is. When asked about working with Nolan — who directed the Dark Knight trilogy — DiCaprio told Shortlist, "Only one or two other filmmakers would be able to accomplish ['Inception']. It's certainly not something you come across very often. And it really is all Chris Nolan."
Steve Jobs (2015) — Steve Jobs
Despite DiCaprio's interest in playing historical figures, he dropped out of a Danny Boyle directed biopic about Steve Jobs, adapted from the biography "Steve Jobs" by Walter Isaacson in 2014. The Hollywood Reporter reported that "after DiCaprio finishes 'The Revenant' … he plans to take a lengthy break from acting." Michael Fassbender was eventually cast as "Steve Jobs," and the film came out the same year as "The Revenant."
Considering how grueling filming director Alejandro González Iñárritu's "The Revenant" was, DiCaprio's decision to take a break was probably necessary. The film required the entire crew to travel to frigid and remote, high elevation locations over a nine-month period and was characterized as "A living hell," in order to tell the story of a real man who survived a bear attack and being abandoned in the wilderness, before crawling back to civilization. The actor told Wired, "Every single day of this movie was difficult. It was the most difficult film I've ever done."
When DiCaprio finally won an Oscar, after four previous nominations, for his performance in this epic film about fur trapper Hugh Glass, DiCaprio's mysterious role selection process once again proved to be auspicious. If DiCaprio has a talent other than acting, it is in evaluating potential projects and discerning which project to join.
Nightmare Alley (2021) — Stanton Carlisle
As reported by The Wrap, Leonardo DiCaprio planned on teaming up with acclaimed director Guillermo del Toro to play Stanton Carlisle in "Nightmare Alley." Unfortunately, there were scheduling conflicts between DiCaprio and the other actors who signed on to the project. Del Toro told The Wrap, "He departed on really good terms." Director del Toro sought Bradley Cooper to take over the role of Stanton Carlisle, and Cooper accepted the leading role in this stylish film that would be nominated for four Oscars.
It is unclear which film was responsible for DiCaprio's scheduling conflict, but it could have been DiCaprio's Netflix mega-hit, "Don't Look Up" which was also nominated for four Oscars. Or the up-and-coming "Killers of the Flower Moon," based on the nonfiction book of the same name. Director Martin Scorsese is at the helm of that one — a project simply dripping with Oscar contender status.