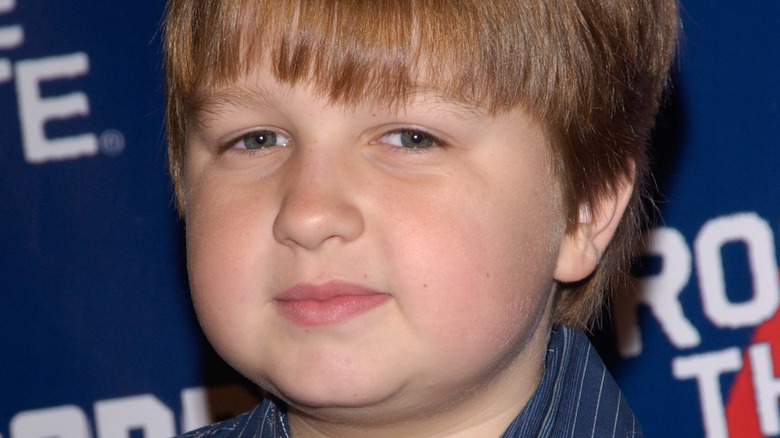 Everyone has a favorite child star, whether from a beloved movie or a go-to sitcom. But sadly, these child stars often disappear from the public eye as they get older, leaving fans quite bewildered. It's a real shame, especially in the case of Angus T. Jones.
The former chubby-cheeked child star became a household name in the early 2000s because of his adorable acting on "Two and a Half Men." Jones starred in the sitcom as Jake Harper, a young kid who suddenly has to move in with his hard-drinking uncle and bewildered dad when his parents get divorced. The young boy saw great success from "Two and a Half Men," and he even won a few awards for his work. But then suddenly Jones was all over the news in a bad way and, a few years later, seemingly dropped off the face of the Earth. What happened to his career? Where did he go? Here's what really happened to Angus T. Jones.
Angus T. Jones got really religious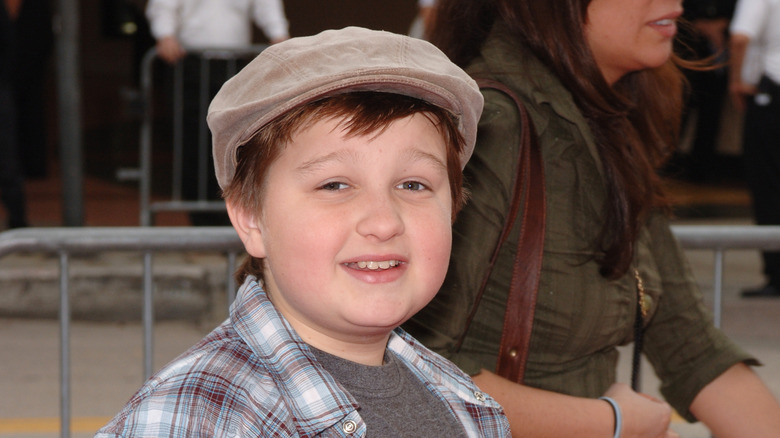 In the 2010s, Angus T. Jones started getting really religious. The actor did an interview with The Forerunner Chronicles in 2012 in which he discussed his literal coming-to-God moment, saying, "I started to really get into reading the Bible, and I started to look for a church to start going to … I heard some awesome sermons, got some good learning and stuff, but there wasn't anything that was really sticking out to me." Jones was going to "three or four" churches every Sunday until someone recommended a Seventh-day Adventist Church. As he tells it, he was instantly hooked. "The message that the pastor was preaching that day was tailor-made for me," the star revealed.
"I just loved it. It was so great. It was so clear, too," he continued, praising his newfound church. Jones even stuck to his new faith despite his family's concerns, admitting in the interview that even though they worried about him falling in with "those cults," he "didn't feel like [he] was being fooled." He argued, "It was there in the Bible. And there's no evidence for the opposing views."
Angus T. Jones slammed Two and a Half Men, calling it 'filth'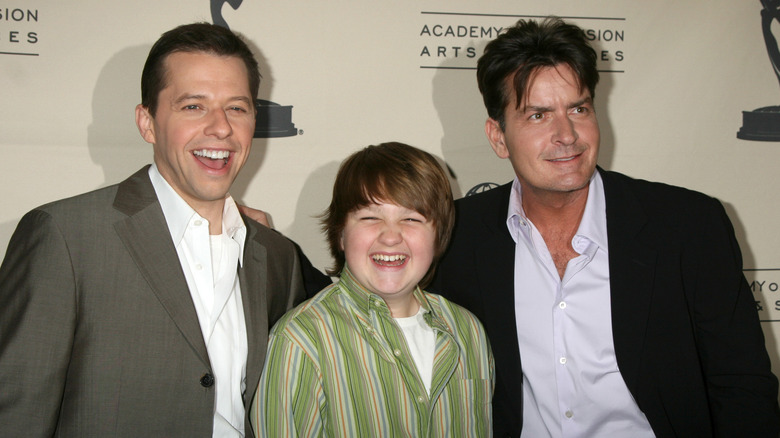 Angus T. Jones finding God and joining the Seventh-day Adventist Church isn't a bad thing — the problem (as it affected his career) was that the actor started publicly and vehemently slamming his sitcom because of his faith. "If you watch 'Two and a Half Men,' please stop watching 'Two and a Half Men,'" the actor said in an interview with The Forerunner Chronicles. He went on to beg fans to stop watching the show and to stop "filling [their heads] with filth." And he didn't stop there! Jones continued to insult his show in the interview, stating, "You cannot be a true God-fearing person and be on a television show like that."
Jones quickly realized the error in his statements after the now-infamous interview sparked massive controversy. The young star even went so far as to backtrack his comments in a public statement, apologizing to his coworkers (via Deadline). He also acknowledged how "blessed" he was to have been on "Two and a Half Men" and showed remorse for his perceived "lack of appreciation."
He quit Two and a Half Men because of his religious beliefs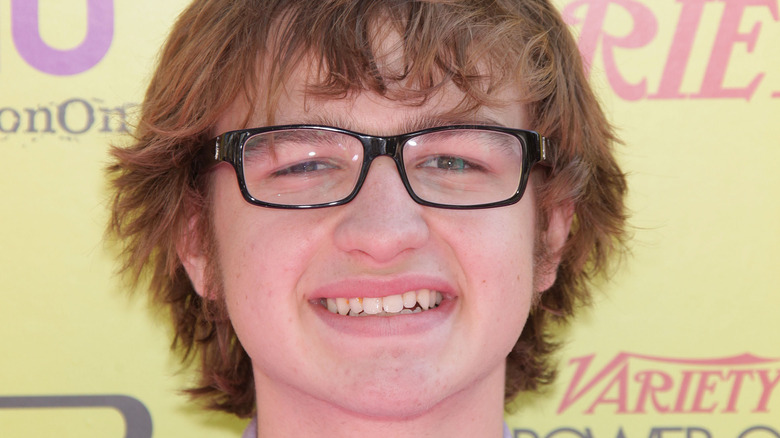 Angus T. Jones took his religion one step further when he quit "Two and a Half Men" at the end of Season 10 because of his newfound dedication to his faith. "It was making light of topics in our world that are really problems for a lot of people," Jones said to People about the sitcom. "I was a paid hypocrite because I wasn't okay with it, but I was still doing it." So, he stopped being a "hypocrite" and left the show.
"Two and a Half Men" did a decent job explaining away the loss of its "half." As per IMDb, Jones' character, Jake Harper, went away to Japan, leaving behind his dysfunctional family. The show even replaced Jones in Season 11 with Amber Tamblyn, who appeared as Charlie Sheen's previously unknown daughter. What did Jones do instead of acting in "Two and a Half Men"? According to People, the young actor had big dreams of creating "Bible-based stories" and further sharing the word of God.
Angus T. Jones went to college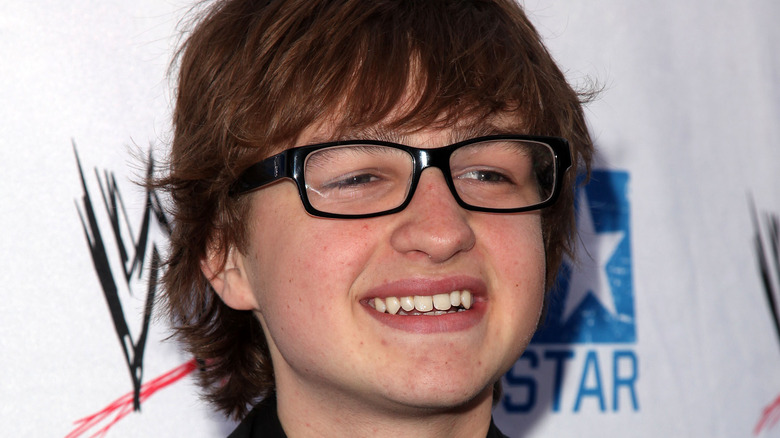 What does a grown-up child star do once he quits the show that made him famous? Go to college, of course! And that's exactly what Angus T. Jones did. After leaving the sitcom "Two and a Half Men" because of his religious beliefs, the young actor also departed the entertainment world to pursue a higher education. According to People, Jones attended the University of Colorado at Boulder in an environmental studies program. However, he changed his major to Jewish studies at the end of his freshman year — maybe to continue his exploration of religion.
Though giving up fame and fortune for an average life as a college kid might seem silly to some people, Jones was right where he wanted to be. "I was very confident at that time," Jones told People in 2016. "Going to college was something I was really, really excited about." The child star was also excited to get out of the limelight and, as he told People, live a "normal existence" in which he "wasn't the center of everyone's attention."
He made an appearance in the Two and a Half Men finale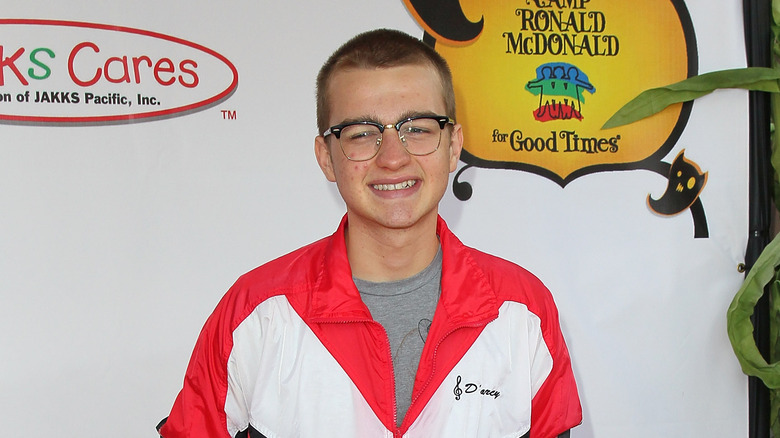 Despite all the drama that surrounded Angus T. Jones' departure from "Two and a Half Men," it appears that there wasn't any bad blood between the young actor and the team behind the show that made him famous. "That's all water under the bridge," the show's creator Chuck Lorre revealed to Variety about Jones. "He apologized shortly after [his comments]. We're on good terms." Apparently they were on such good terms that Jones was invited to make a special appearance as Jake Harper in the "Two and a Half Men" series finale.
According to TVLine, Jones' character, Jake, popped up in the final episode just long enough to tell his family that he made a bunch of money in Vegas, married a Japanese dancer, and had a few kids — which was enough for the fans. "If we had actually aired the audience response to when Angus stepped on the stage — it was so loud and exuberant," Lorre added in the Variety interview. "We had to tone it down for the broadcast. They were so excited to see him — it went on and on … It was like old times."
Angus T. Jones took a few steps back from religion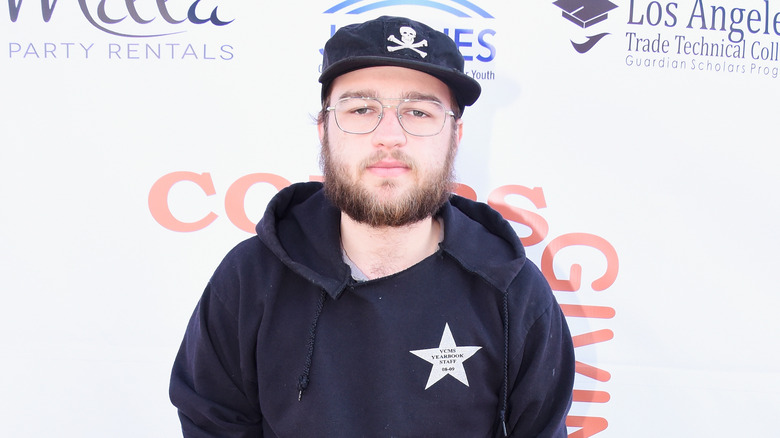 After all the drama of getting involved with the Seventh-day Adventist Church, publicly calling out "Two and a Half Men," and leaving the show because of his religious beliefs, Angus T. Jones ended up backing away from religion, according to an interview he did with People in 2016. "Over the last three years I've been involved with various faith-based organizations," Jones told People. "Right now, I'm stepping away from the organizational business-model programs." He also revealed a bit of explanation for this change of heart, saying, "I'm interested in seeing where I go without an organization putting a stamp of approval on if I'm good or bad or whatever."
The former child star also seemed a bit contrite over his past choices, telling the publication that he felt very sure of himself back then. This seems to imply that he's no longer confident in his beliefs, but confident or not, Jones did make it clear that he was moving on. "There's no changing anything," he explained to People. "There's only moving forward."
Angus T. Jones was in Horace and Pete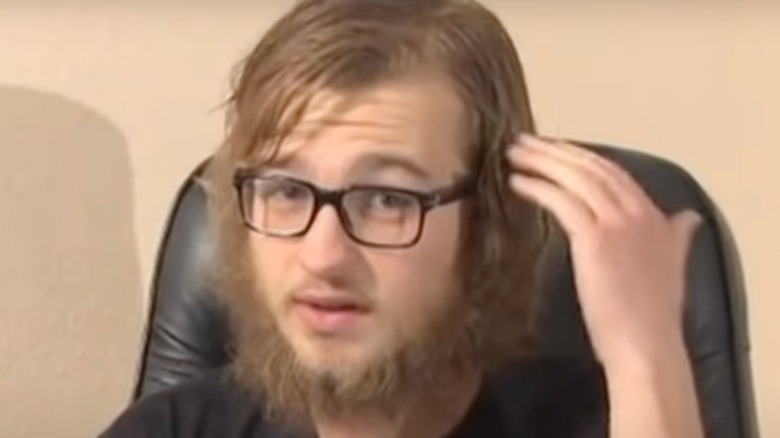 Though Angus T. Jones quit "Two and a Half Men" and enrolled in college, he wasn't totally done with acting. The grown-up child star made a special appearance in "Horace and Pete," a ten-part web series created by now-disgraced comedian Louis C.K. about two brothers who run a family bar. According to The Wrap, Jones plays another man named Horace who could keep the bar open and continue the family tradition.
Although the role was small — just a few lines — Jones' casting was deliberate. "He walked off of 'Two and a Half Men' because he felt a moral conflict with the show," Louis C.K. said of Jones on Marc Maron's "WTF" podcast (via The Wrap). "And I found that really fascinating, that somebody walks away from a huge job because he doesn't feel right about it. And that made me think about Horace and my show." C.K. went on to explain that he chose Jones for the role because of his similarities to the character, adding, "I said, 'I want you to play a guy in a world that's very amoral but you're not.' … And he came and he played that part."
Angus T. Jones got a job as president of entertainment at an events company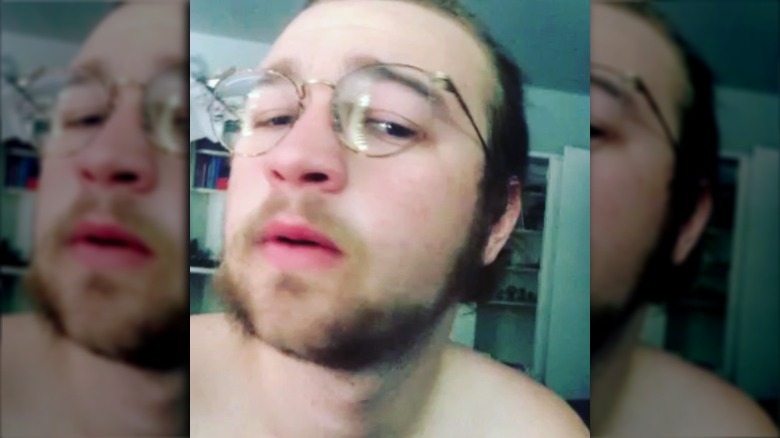 Like many child stars, Angus T. Jones left the acting scene and transitioned to a role on the other side of the table. As per People, he got a job as the president of entertainment at Tonite, a "disruptive live events company" founded by Justin Combs, one of P. Diddy's kids. Combs founded Tonite in 2015 with Kene Orjioke, and Jones got involved in 2016 after meeting Combs through a mutual friend.
Though the switch from acting to event production might seem random, Jones actually had a family connection to the business. "My pops was a rigger and started a[n equipment] rental company so I grew up working with him on shows and festivals," Jones explained to People. "I'm excited to get to go into the venues." What does the role of President of Entertainment entail? According to an interview Jones did with Billboard, he's responsible for "designing infrastructure, figuring out employees — who do we need, who should we outsource right now … reading of Excel spreadsheets and looking at what the music industry is doing so that we can look for it ahead."
Angus. T. Jones is open to acting again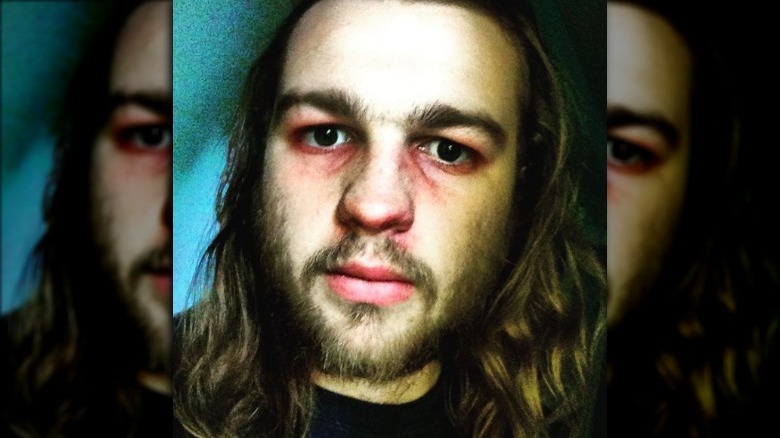 One unforeseen benefit of Angus T. Jones joining the Tonite team was that it made him fully appreciate how amazing his time on "Two and a Half Men" really was. "The team that I got to work with on 'Two and a Half Men' were the best. … I am now fully understanding what people meant when they told me that 'Two and a Half Men' was one of the best jobs ever if not the best job ever," Jones told Billboard in a 2016 interview.
In fact, it got Jones thinking about getting back into acting again. As reported by People, the young man held onto his acting agent and even appeared in a friend's short film, but he didn't want to go too hard too fast. He admitted to the publication that "the door is definitely still open" for him to get back into acting, but he wasn't quite ready to having to lose "the ability to travel and to move around at a moment's notice."
He's spending a lot of time with younger brother Otto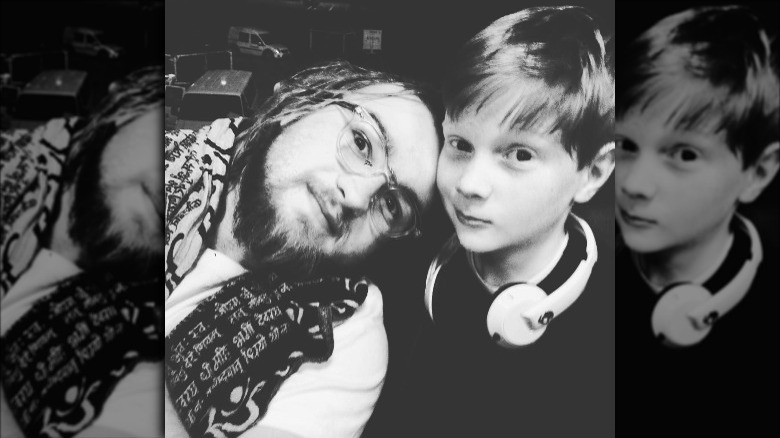 Though Angus T. Jones might have hinted he would head back to Hollywood eventually, he doesn't seem to be in any hurry. Especially since his sitcom-free schedule left him with plenty of time to hang out with his younger brother, Otto. Not much is known about the young Jones other than he was a super cute kid and his older brother loves him very, very much. In fact, Angus T. Jones even told People, "Getting to be a part of his life is one of my most favorite things."
Jones' love for his baby brother is also very apparent in the adorable pictures he posts on his Instagram. In one Instagram post in 2015, Jones shared a sweet selfie of Otto and him with the caption, "Otangusto Presents: Brother Style coming atchoo at supersonic speeds." Super cute. A few days later, he posted another picture of his brother posing oh-so-adorably next to a sign prohibiting people younger than 21 with the witty caption, "He's only 9!" Brothers that joke together stay together.
Angus T. Jones lives in L.A. and is rocking a serious beard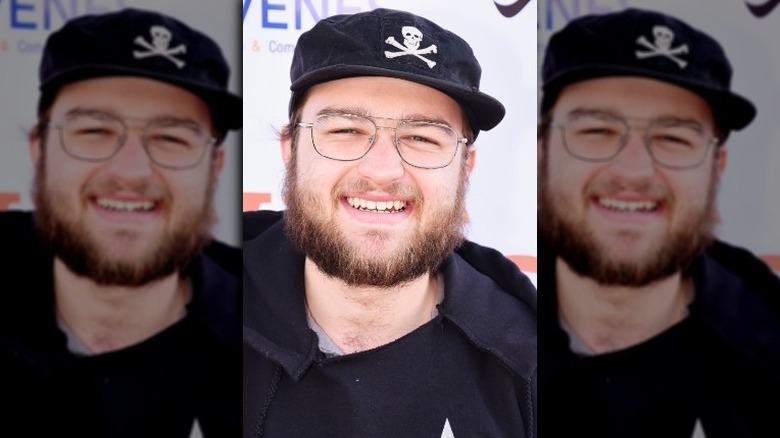 So where is Angus T. Jones now? What is the former "Two and a Half Men" star up to? There's not much information out there on his current job or even how he spends his time, as Jones likes to keep things private. Even his Instagram page is somewhat obscure, mainly filled with zoomed-in photos of bugs and collages. However, fans can rest assured that Jones is alive, well, and living in Los Angeles. The Daily Mail reported that a very grown-up and very bearded Jones played looky-loo in October of 2020, standing in the bushes near his home to watch as firefighters took care of a nearby emergency. Jones was almost unrecognizable with a long head of hair, scruffy beard, and beanie hat pulled low.
Unrecognizable or not, Angus T. Jones is surely unforgettable. And no matter what happened to him or will happen to him in the future, the former child star regrets nothing. "In terms of regrets, I try to avoid those completely," he told People in 2016.