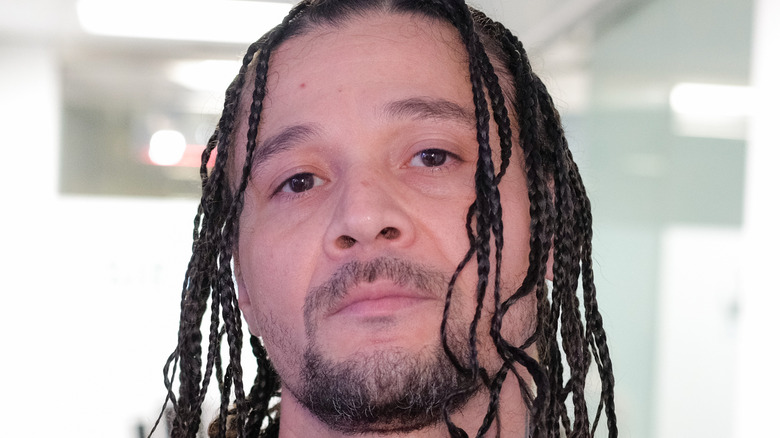 Bryon Anthony McCane II, who is known as Bizzy Bone, is a successful rapper and singer known for his work with the group "Bone Thugs-n-Harmony" as well as for his solo career. However, long before he became a famous rapper, McCane and his two sisters were kidnapped by his stepfather and held captive for two years.
A native of Columbus, Ohio, McCane was born in September 1976. At the age of 4, his stepfather left town with him and his sisters Heather and Hope. Cuepoint reports that the children were told their mother and grandmother were dead.
At the time, McCane and his siblings did not realize they had been abducted. However, their new life was far from ideal. McCane recalls they moved frequently and often lived in apartments, homeless shelters, and at times, inside their stepfather's car. As reported by Cuepoint, they eventually took refuge on a Native American reservation in Oklahoma.
As reported by Crime Monthly, McCane and his sisters were neglected and were often forced to resort to begging strangers for food. McCane later admitted he was routinely tortured by his stepfather, which included beatings and sexual assault. However, as he truly believed his mother and grandmother were dead and was unaware that he had been abducted, he never tried to escape.
While on the run, McCane said he was also sexually abused by one of his stepfather's friends. However, according to Cuepoint, he was simply too young to realize the severity of what happened to him.
Bizzy Bone suffered years of abuse and neglect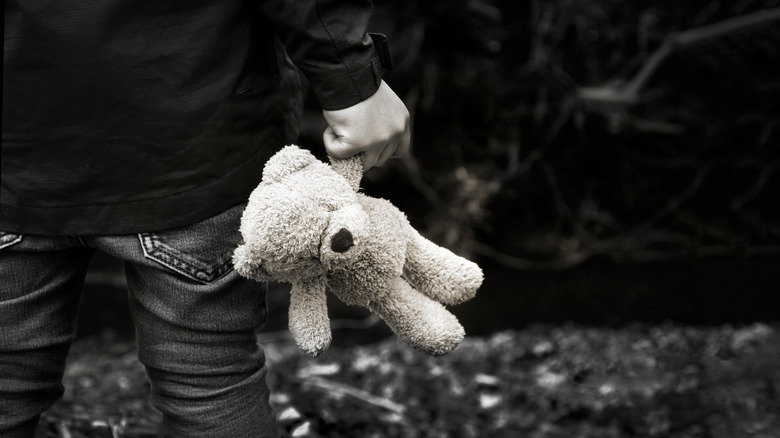 McCane's stepfather, whose name was also Bryon Anthony McCane, was a college-educated man, who Cuepoint reports played football for the Columbus Bucks and the Pittsburgh Steelers. McCane said his stepfather "was a very intelligent man," who knew how to move around with the children for two years without being caught.
In the years following the abduction of her children, Roseanne Jefferson worked tirelessly to find them. She eventually sought the assistance of John Walsh, who became an advocate for missing and exploited children following the abduction and murder of his son Adam.
In October 1983, the made-for-TV movie "Adam," which detailed the disappearance and death of Adam Walsh, aired for the first time. At the end of the movie, which was seen by an estimated 38 million people, photos of missing children, including Bryon Anthony McCane II, were displayed along with a phone number to report any sightings.
As reported by Cuepoint, a woman who lived on the reservation with the children and their stepfather saw the movie and the photo of McCane. She immediately contacted the FBI.
McCane said he and his sisters were in school when they were called to the principal's office. At the time, the children were using the surname "Jones." Bryon said he was initially hesitant to disclose his real name, as he was raised not to "snitch," but one of his sisters eventually told the police who they actually were.
Bizzy Bone was living on the streets by age 13
Although the children were reunited with their mother, Cuepoint reports McCane had difficulty adjusting. Cuepoint reports Roseanne Jefferson remarried while her children were missing, and her new husband was abusive toward McCane. The boy was eventually placed in foster care, and went to live with a woman named Beulah Smith in Cleveland, Ohio.
By all accounts, Beulah Smith provided Bryon McCane with a loving home. However, he continued to struggle with his painful past. By the age of 13, Cuepoint reports McCane was living on the streets and selling drugs. By the age of 14, McCane fathered his first child.
In an interview with Baller Status, McCane said he met one of his future bandmates at a "dopehouse" in Cleveland. "I was selling dope … and I met Layzie Bone … from that day on — First, I became Wishbone and we went through our Bone Thugs story … from about 14, 15 years old up until this very day we've been friends, comrades, business associates."
McCane, who became known as Bizzy Bone, formed the music group The Band-Aid Boys. However, after rap superstar Eazy E, expressed interest in the group, Cleveland.com reports they changed their name to Bone Thugs-N-Harmony in 1993.
Known for their double and triple-time harmonies, Rap Music Zone reports Bone Thugs-N-Harmony went platinum with their record sales and won a Grammy award. However, Bizzy Bone, who is known for his high-speed rhyming style and unique voice, has also had a successful solo career.
Despite his success, Bizzy Bone was haunted by his past
Throughout his career, Rap Music Zone reports Bizzy Bone has been honored with an American Music Award, an ASCAP Award, a Blockbuster Award, and recognition by the NAACP. Bizzy Bone has also collaborated with 2Pac, The Notorious B.I.G., P Diddy, and Snoop Dogg.
Although he has faced a great deal of adversity, McCane said he eventually learned to leave the pain of his past behind him and focus on the future. In an interview with Crime Monthly, he said, "You've got to let it go or it's going to torment you for the rest of your life. Tell that demon to leave."
As reported by MTV News, McCane admitted some things that happened during the kidnapping have stuck with him through the years, despite his commitment to moving forward. While they were on the run, he and his sisters were forced to take cover "in vans, hiding under clothes," whenever they heard police cars. Although his step-father told them they were playing "a game," McCane said he still catches himself "looking around the corner when the police come."
McCane said he credits John Walsh with helping save him and his sisters from his stepfather. During the interview with Crime Monthly, he said, "Who knows where I would have been. It's time somebody thanked [Walsh] from the bottom of their heart."
Bizzy Bone has been open about his kidnapping and abuse
Although he admits it has not been easy, McCane said sharing his experience has been somewhat therapeutic. As reported by MTV News, he also hopes his story will help other children who have been abducted and abused.
In 2002, Cleveland.com reports McCane appeared on an episode of "America's Most Wanted" to share his story. He thanked Walsh and the show for their integral part in his rescue. During the episode, he also debuted a rap song he wrote in honor of Walsh, his son Adam, and the "America's Most Wanted" show.
As reported by Cancioneros, the song is titled "America's Most Wanted" and the lyrics are, in part, "A.M.W, John Walsh not only do I say thanks we love you all of us you have saved … forever I remember Adam so he's touched us and God's got him … Fellow abductees show me love and if you think you got a secret tell someone … You don't have to be scared, not like I used to be God'll be there … "
According to Cuepoint, Bizzy Bone also mentioned his troubled childhood in the song "Nobody Can Stop Me," which included the lyrics, "Trippin' on foster homes … with a scarred-up soul … where I keep my skeletons … what if I said I was molested … would you look at me pale … and look at me now … gotta be proud of myself … "
Bizzy Bone has vowed to continue moving forward from his past
Despite his difficult past, Bizzy Bone has had a successful career as a rapper and a composer. As reported by Latest in Bollywood, he has also appeared in several films, including "Cutthroat Alley," "Beef III DVD," and "Jacked Up."
McCane is currently married to Jessica Nancy Cassidy, who is a songwriter and model commonly known as JCass. The couple met in 2016 and married on February 1, 2020. They are the parents of one son, Jesse Anthony McCane. According to Cuepoint, McCane has stated that he has a total of ten children with four different women.
In 2013, rumors began circulating, which suggested McCane was either sick or abusing drugs. All Hip Hop reports the rumors were sparked by photos of the rapper, in which he appeared to have lost a significant amount of weight.
In response to the rumors, McCane said he is "perfectly healthy" and "everything is lovely." He also said he is "probably the healthiest" he has ever been. Although he admits he lost a significant amount of weight, McCane said he had gained a lot of weight due to alcohol consumption. However, according to All Hip Hop, he stopped drinking and using drugs and began to focus on improving his health -– which included losing the excess weight.