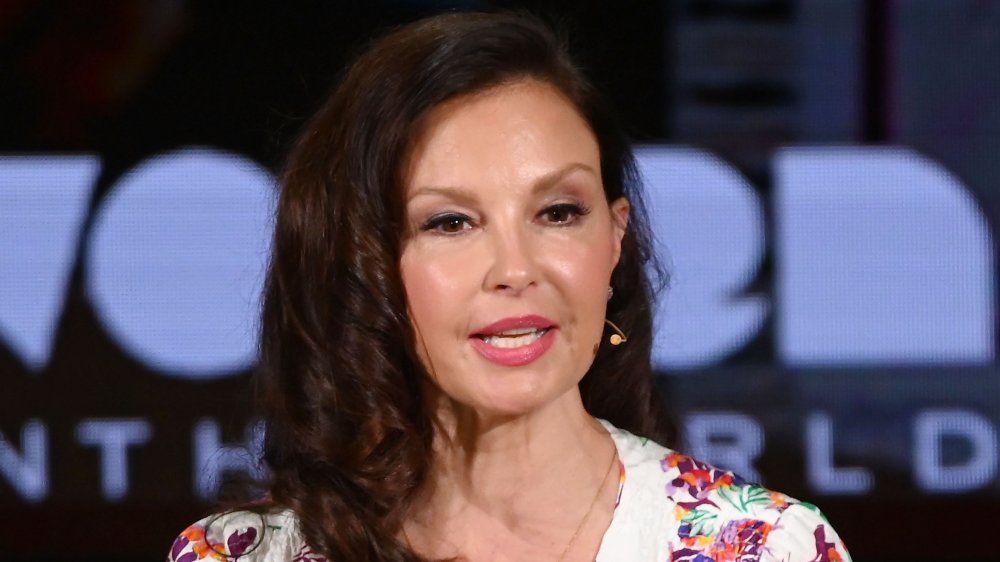 Mother-daughter musical duo, The Judds, have been a force in country music since the mid-1980s, but another member of the Judd family would later make her own mark — not in Nashville, but in Hollywood. Born in 1968, according to her Film Reference bio, actress Ashley Judd parlayed a small part in 1992 feature, Kuffs, into the titular role in 1993 drama, Ruby in Paradise, delivering a critically-praised performance that put her on Tinseltown's radar. Film critic Roger Ebert, for one, stated that Judd had given "one of the very best performances of the year." Further screen credits included such hit movies as Heat, A Time to Kill, Kiss the Girls, and Double Jeopardy.
Judd's career, however, went from red-hot to considerably cooler in the late 1990s, which she would later discover came at the behest of a controversial Hollywood bigwig who, it was alleged, deliberately badmouthed her and cost her opportunities that could have kept her on top. This proved to be just one of many sad facets in the movie star's troubled life, beginning with her admittedly dysfunctional childhood.
Fans may think they know all about this multi-talented actress and activist, yet may not be fully aware of some of the personal anguish she's had to overcome. Let's discover the tragic details of Ashley Judd's life.
Ashley Judd's childhood was marred by abuse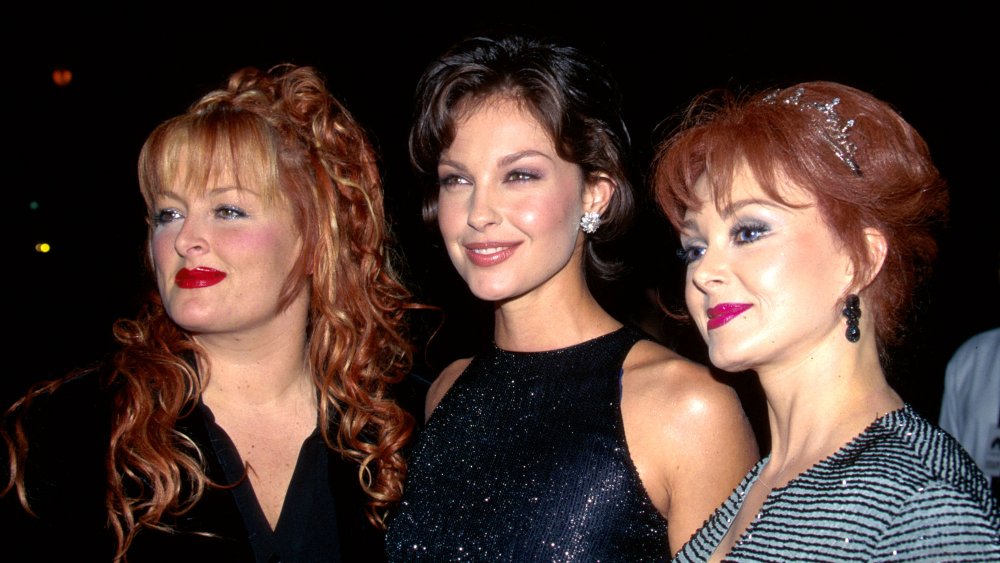 By her own account, Ashley Judd's childhood was a troubled and harrowing one. Per ABC News, the actress revealed in her 2011 memoir, All That is Bitter and Sweet, that she was sexually abused as a child by an unnamed member of her own family. Judd opened up about her painful past in 2017 while speaking at the World Congress Against Sexual Exploitation of Women and Girls in New Delhi. "I was molested for the first time I remember at the age of seven," she said bluntly, adding that during her early modeling days, "I experienced two rapes at the age of 14."
Judd elaborated on the kind of abuse she'd endured during an interview with Today, explaining that it was actually typical of growing up within a "dysfunctional family system that didn't work very well." She recounted how her famous musician mother, Naomi Judd, and her stepfather, Larry Strickland, were "wildly sexually inappropriate in front of [both herself and her older half-sister, Wynonna Judd]." Noting that the sisters were forced, for example, "to listen to a lot of loud sex in a house with thin walls," Ashley said, "I now know this situation is called covert sexual abuse."
Ashley Judd caught her half-sister spying on her amid a custody dispute
A National Enquirer report claimed that Ashley Judd and half-sister Wynonna Judd were embroiled in a messy legal dispute when the actress was reportedly awarded custody of Wynonna's daughter, Grace, after she accused her mom of "verbal abuse, pill-popping and boozing."
In the midst of this family imbroglio, ABC News reported that Ashley had filed a police report in December 2013 after an auto mechanic found a wireless GPS tracking device hidden in her Mini Cooper. According to the police report, she told the detective in the case that she "believed Wynonna had placed or had someone else place the device on her vehicle."
Ashley later issued a since-deleted statement on her website, declaring, "The issue at hand is the illegal violation of my privacy in that a tracking device was secretly and unlawfully placed on my vehicle." Upon discovering the device, Ashley "naturally filed a police report, as any citizen would and should." She then chided the media for "aggressively pursuing and publishing details, some of which should be private and confidential, such as [her] cell phone number, in their attempt to create salacious and divisive 'news.'"