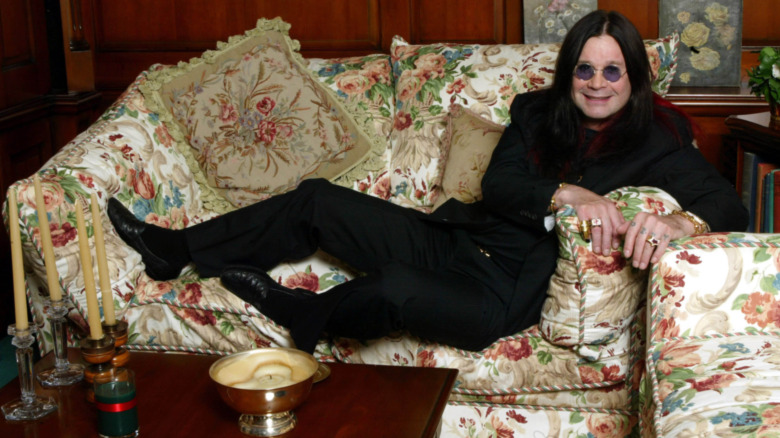 From his early days as the frontman of hard rock powerhouse Black Sabbath to his successful solo career as the Godfather of heavy metal to his surprising turn as reality TV's favorite dad, Ozzy Osbourne has been rock 'n' roll's poster boy for mayhem for over half a century. With a reputation for debauchery that eclipses even Led Zeppelin and Mötley Crüe, Osbourne's wild antics have made him a legend. Yet, his appetite for drugs and alcohol was just as legendary and repeatedly put his life and career in jeopardy.
At the height of his popularity in the 1980s, Osbourne was hated by parents, feared by religious groups, and adored by legions of young fans. However, in just two decades, Ozzy Osbourne managed to go from bat-biting madman to heavy metal elder statesman. In 2002, the world got their first glimpse into Osbourne's family life with the premiere of MTV's "The Osbournes." The show revealed Osbourne as a lovable, scatterbrained patriarch of a close-knit, chaotic, and ultimately relatable family. Suddenly respectable, the man whose music was once labeled a threat to youth found himself invited to the White House and performing at the Queen's Golden Jubilee.
Now in his 70s and facing a variety of health problems, Ozzy Osbourne is still fighting his demons and making music. Needless to say, meeting the Prince of Darkness is bound to leave an impression. Funny, touching, and always outrageous, these are some of the craziest stories people have about meeting Ozzy Osbourne.
Rob Zombie's uncomfortable first meeting with Ozzy Osbourne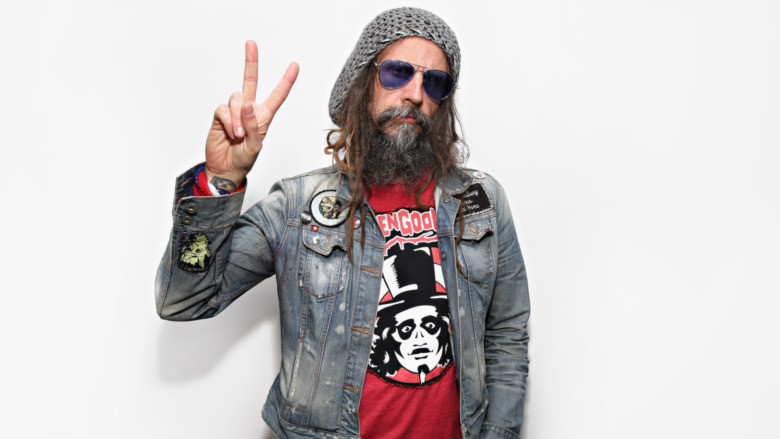 Former White Zombie frontman, solo artist, and filmmaker Rob Zombie has a professional relationship with Ozzy Osbourne going back to 2001 when the two teamed for the song "Iron Head" from Zombie's second album, "The Sinister Urge." That same year, Zombie directed the video for Osbourne's single "Dreamer."
Throughout the years, Zombie and Osbourne have had their differences, most notably in 2010, when Zombie accused the former Black Sabbath singer of poaching bassist Rob "Blasko" Nicholson and drummer Tommy Clufetos from his touring band. Fortunately, Zombie and Osbourne have long since buried the hatchet with Zombie expressing his admiration for Ozzy in a 2020 A&E documentary.
In an interview with Apple Music's Zane Lowe, Zombie recounted his "weird" first meeting with Ozzy Osbourne. "Ozzy's great. I've known Ozzy for a long time … We toured together for the first time maybe 20 years ago," Zombie says. "The first time I met Ozzy was really weird. I went to his house—I don't remember why … I thought, 'Oh, there's going to be a bunch of people. My manager will be there, Sharon will be there … It ends up just me and Ozzy by ourselves. He's like, 'Oh, Rob, I want to play you my new record. So, he puts on his new record. I think he's going to play one song, maybe. He plays the whole album, looking directly at me, singing most of it. I'm simultaneously thinking, 'This is awesome!' and 'This is so uncomfortable I don't know what to do.'"
When Black Sabbath superfan Henry Rollins met Ozzy
Although it may come as a surprise to hardcore punk fans, former Black Flag singer and spoken word artist Henry Rollins is a huge fan of Ozzy Osbourne. Rollins has never been shy about expressing his love for early Black Sabbath telling The Sound of Vinyl, "The Black Sabbath catalogue is essential listening."
While introducing Black Sabbath's return in 2011, Rollins explained how Black Sabbath's music changed his life. "I was a very alienated young person," Rollins said. "When I heard Black Sabbath, my life had a soundtrack … I heard Ozzy Osbourne's voice and I heard these riffs that were room-clearing, and I realized that there were some people out there using music to make great statements … High school became powerless over me after that."
Never expecting to meet his idol, Henry Rollins jumped at the opportunity when his management arranged for The Rollins Band to open for Osbourne in 1996. Feeling Osbourne was too big to spend time with the opening act, Rollins hoped he would at least get a glimpse of Ozzy at the show. As Rollins explained in one of his spoken word performances, he got much more when the band received an unexpected knock on their dressing room door. "[The] door opens up. Ozzy walks in. No shirt and a cigar," Rollins recalled. Introducing himself, Osbourne asked if he could hang out with Rollins and his band. A gracious Ozzy Osbourne thanked The Rollins Band for opening and promised that he would accommodate their every need.