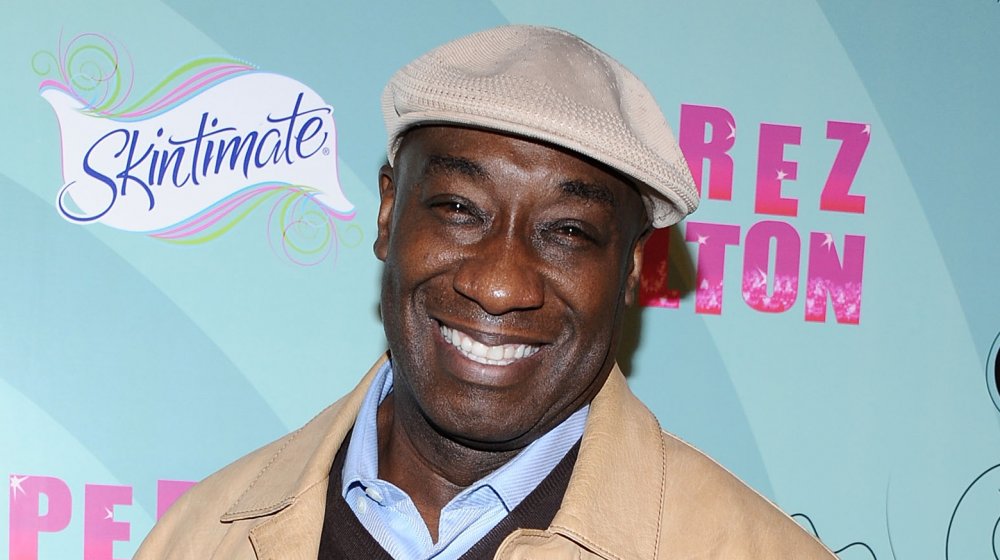 What stars have died that you didn't know about? When stars such as Regis Philbin or Glee's Naya Rivera passed away, their deaths were met with massive tributes and worldwide headlines. Sometimes, however, the passing of a celebrity can fly under the radar of fans — who may not even realize the stars they've enjoyed watching for years are no longer living.
While the work these celebs have done in film and television lives on, those who admired the deceased are often saddened when they realize that these celebrities have died. It's doubly depressing when these beloved celebrities aren't afforded the kind of fanfare that they deserved, with news of their deaths quietly receding into the endlessly churning news cycle. Yet regardless of what led to the deaths of these folks, be it illness, addiction, or an unanticipated accident, the one thing that cannot be denied is that they will be missed.
From beloved cast members of hit television series to lesser-known character actors with familiar faces, read on to learn about stars you might not know have died.
Natasha Richardson died in a tragic skiing accident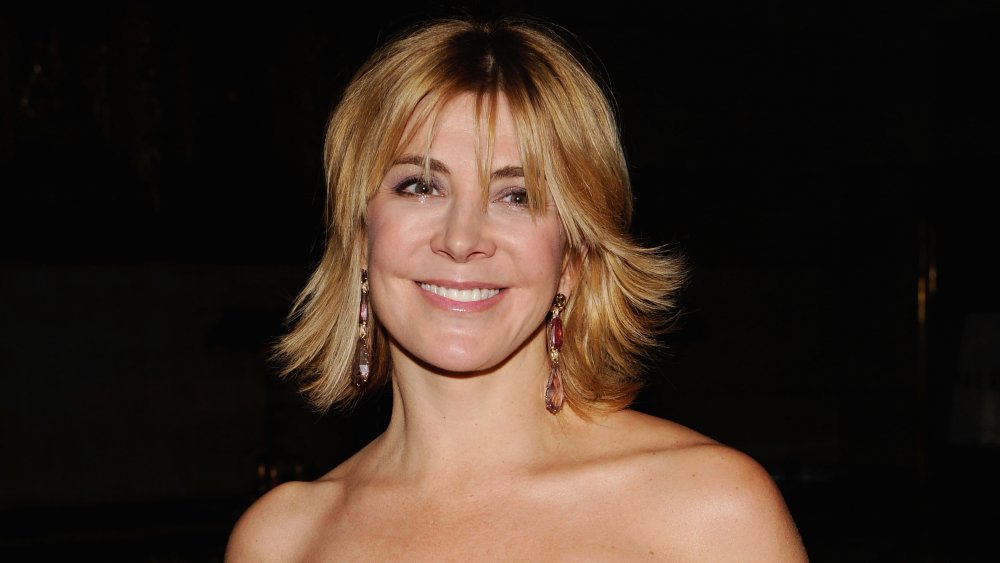 As an actress, Natasha Richardson was known for her roles in such films as The Parent Trap and Nell. Richardson was also famous for her family connections, as the daughter of Oscar-winner Vanessa Redgrave and sister of actress Joely Richardson. She also had a famous spouse, actor Liam Neeson, who has a tragic real-life story.
Richardson was vacationing at Canada's Mont Tremblant ski resort in 2009, when she fell while taking a skiing lesson. As ABC News reported, she initially claimed to feel fine, even joking about her fall. A member of the ski patrol, however, suggested she see a doctor. Insisting she was fine, Richardson ultimately returned to her hotel room. Shortly thereafter, she was rushed to a nearby hospital via ambulance. Sadly, after being airlifted to a hospital in New York City, she passed away at age 45. The cause of death was determined to be "an epidural hematoma due to a blunt impact to the head."
Neeson later paid tribute to his late wife in a since-deleted Facebook post, reported VIP. "Spend time with your spouses. Treat them well," he wrote. "Because, one day, when you look up from your phone, they won't be there anymore."
Harry Potter actor Richard Griffiths died during heart surgery
British character actor Richard Griffiths was known for roles on both the big and small screens, such as the lecherous Uncle Monty in the British cult comedy Withnail & I, and the pie-baking police inspector Henry Crabbe in the U.K. series Pie in the Sky. Griffiths' most impactful role, however, was certainly Vernon Dursley, the ill-tempered uncle of the titular wizard in the Harry Potter film franchise.
In 2013, Griffiths passed away at 65; his agent, Simon Beresford, told the Associated Press that his death was due to "complications following heart surgery."
His Harry Potter co-star Daniel Radcliffe, who also appeared alongside Griffiths in a 2008 Broadway production of Equus, paid tribute. "Richard was by my side during two of the most important moments of my career," said Radcliffe in a statement obtained by CBS News. "Before official production had even begun on Potter, we filmed a shot outside the Dursleys', which was my first ever shot as Harry. I was nervous and he made me feel at ease." When they reunited for Equus seven years later, it marked Radcliffe's first time acting onstage, and Griffiths' presence once again calmed him.
That '70s Show's Lisa Robin Kelly died after a sad descent into addiction
Viewers of That '70s Show will certainly recall actress Lisa Robin Kelly, who played Laurie Forman, the sarcastic older sister of Topher Grace's character, Eric Forman. However, those same viewers were no doubt confused when Kelly's character was written out of the show in 2001. Although the actress returned for a few episodes subsequently, the role was then recast with a different actress, Christina Moore, for the series' remaining seasons.
Kelly returned to the spotlight in 2010, albeit not the way she would have preferred, due to a DUI arrest. In a 2012 interview with ABC News, she explained that she parted ways with That '70s Show after developing a "drinking problem," which she said stemmed from becoming despondent in the wake of suffering a miscarriage.
The following year, Kelly entered a drug rehabilitation center. It was there, reported The New York Times, that she died in her sleep. She was just 43. According to TMZ, Kelly's death was determined to be accidental, the result of an overdose brought on by "multiple drug intoxication."
Actor-director Harold Ramis died after fighting a rare disease
Harold Ramis is familiar to fans for his onscreen roles alongside Bill Murray, first in the military comedy Stripes, and then as the bookish Egon Spengler in Ghostbusters. However, his biggest successes took place behind the camera. After co-writing the script of mega-successful college comedy Animal House, Ramis branched out as a director, helming a series of comedy blockbusters including National Lampoon's Vacation, Groundhog Day, and Analyze This.
When Ramis passed away in 2014, his obituary in the Chicago Tribune revealed he'd been suffering for years from autoimmune inflammatory vasculitis, a rare condition that causes inflammation of blood vessels. Complications from the disease were severe, ultimately resulting in his death at age 69.
In her memoir, Ghostbuster's Daughter: Life with My Dad, Harold Ramis, Lily Ramis Stiel recounted how her father's failing health led to the end of a decades-long feud that developed between her father and Murray. "In classic Bill fashion, he showed up at the house, unannounced, at seven a.m., with a police escort and a dozen doughnuts," she wrote. While Ramis "wasn't able to talk much by that point," the pair "spent a couple hours together, laughed a little, and made their peace."
Fresh Prince star James Avery died after open-heart surgery
Fans of The Fresh Prince of Bel-Air (which just got unexpected news) loved to watch Will Smith hilariously face off with his character's wealthy uncle, Philip "Uncle Phil" Banks, played to imperious perfection by James Avery. While the '90s-era sitcom remains Avery's most iconic role, he amassed a lengthy roster of screen credits that spanned four decades. That included both TV guest spots in shows ranging from L.A. Law to Grey's Anatomy, and an impressive body of work as a voice actor in animated projects.
In 2014, CNN reported that Avery had died on Dec. 31, 2013, due to complications from open-heart surgery. Avery's Fresh Prince co-star Joseph Marcell — a.k.a. Banks family butler Geoffrey — described Avery to CNN as "a marvelous man and a truly wonderful actor… He strove to present an Uncle Phil that everybody wishes was their uncle." Smith likewise paid tribute. "Some of my greatest lessons in acting, living and being a respectable human being came through James Avery," he wrote on Facebook.
In a lecture for the New York Film Academy, Avery explained how he approached his vocation. "You could either be a movie star or an actor. I'm an actor," Avery said. "But I've done pretty good."
Actress Marcia Wallace died after fighting pneumonia
Back in the 1970s, Marcia Wallace got big laughs as the wisecracking, crimson-haired receptionist Carol Kester on beloved TV sitcom The Bob Newhart Show. Among her many subsequent screen credits, Wallace also gained fame for lending her distinctive voice to Edna Krabappel, Bart Simpson's cynical schoolteacher on The Simpsons.
In 2013, the Los Angeles Times reported that Wallace passed away at age 70. Her son, Michael Hawley, told the Times that her health had been poor during the months leading to her death, which came about due to complications related to pneumonia. Wallace had previously undergone surgery for breast cancer, but Hawley said she'd been declared cancer-free; the death certificate, however, was obtained by TMZ, and reportedly indicated the primary cause of death as "pneumonia, sepsis (inflammation due to infection), and chronic obstructive pulmonary disease (COPD)," with cancer listed as a "significant condition."
In a statement to The Hollywood Reporter, Simpsons executive producer Al Jean said she was "beloved by all at The Simpsons and we intend to retire her irreplaceable character." True to Jean's word, Edna Krabappel was written out of the show, with the show offering the character a touching tribute.
The Green Mile's Michael Clarke Duncan died after suffering a heart attack
Michael Clarke Duncan was an imposing figure onscreen, with his muscled physique on display for the breakout role that remained his best-known: inmate John Coffey, whose supernatural abilities are at the center of Stephen King's The Green Mile. Other film roles included Planet of the Apes, The Scorpion King, and Daredevil, while his TV work included being cast as a series regular in short-lived Fox series The Finder.
Duncan was just 54 years old when he died in September of 2012. According to the actor's obituary in The New York Times, he died from complications stemming from a heart attack he had suffered less than two months earlier.
At the time of his death, Duncan was engaged to Omarosa Manigault Newman, who opened up about the night of his heart attack in an interview with OWN's Where Are They Now? She recalled hearing him "laboring, trying to breathe and then I didn't hear anything and I just jumped up." When she realized Duncan had ceased breathing, she performed CPR and was able to get his heart beating, and rush him to a hospital. "He fought," she said. "After two months of fighting, he passed away."
Poltergeist star Heather O'Rourke's death sparked rumors that the movie was cursed
One of the biggest, scariest horror hits of the '80s was Poltergeist, in which a platinum-haired youngster played by child actor Heather O'Rourke communicated with a supernatural entity via the static on a television screen. O'Rourke reprised the role in two sequels before passing away unexpectedly in 1988 during surgery to repair a previously undetected bowel defect. She was just 12.
According to a report from the Associated Press, the official cause of O'Rourke's death was "septic shock due to congenital stenosis of the lower intestine." Additionally, "the circumstances of her death were extremely unusual," with a gastroenterologist declaring he found it very strange that she never experienced any prior symptoms. "It's weird," O'Rourke's manager, Mike Meyer, shared. "She was completely healthy Saturday, they thought she had the flu on Sunday, and she was dead on Monday."
Years later, a bizarre rumor proliferated, claiming that Poltergeist was cursed. In addition to O'Rourke's death, reported the New Zealand Herald, actress Dominique Young (who played the older sister of O'Rourke's character) was strangled to death by her boyfriend shortly after the film's release. Additionally, actors Julian Beck and Will Sampson both passed away after appearing in Poltergeist II, fueling additional speculation.
Actor Taylor Negron died after fighting cancer
While Taylor Negron's name may not be instantly recognizable, his face will no doubt be familiar. Negron boasted an extensive array of credits on both the small and large screens, including TV series ranging from Curb Your Enthusiasm to Party of Five, and films such as Fast Times at Ridgemont High (in a small but memorable role as a pizza delivery guy who delivers a pie to Sean Penn's Jeff Spicoli during class). In 2015, Deadline reported that Negron passed away at age 57 after a lengthy battle with cancer.
The year before his death, Negron gave an interview to KCET, discussing his film and television work. "I became the alternative everyman in movies," he said, reflecting on being "that guy" in so many projects.
One of his flashier roles was playing the villain opposite Bruce Willis in the 1991 action-comedy The Last Boy Scout. "It wasn't a stretch, but it came as a surprise to me," he said of being cast in such a plum part. In fact, when he was first offered the role, "I thought it was a joke and they had made a mistake in the printing — that I was going to play the first goombah to the left."
John Spencer's West Wing character's heart attack eerily predicted his own death
Acting professionally since the '60s, John Spencer had amassed a lengthy list of credits in film and television when he was cast as White House Chief of Staff Leo McGarry in The West Wing. Spencer's performance won him critical acclaim, along with five Emmy nominations (and one win). Sadly, the most celebrated role of Spencer's career would also be his last.
In the show's sixth season, a plot twist featured Leo suffering a near-fatal heart attack; in a bizarre case of life imitating art, the following year Spencer himself suffered a heart attack at age 58. Unlike Leo, Spencer didn't survive. According to the actor's obituary in The New York Times, Spencer was taken to a Los Angeles hospital, where he was declared dead.
In a 2014 retrospective about the show for USA Today, actor Dulé Hill (who played presidential aide Charlie Young) admitted that the loss of Spencer took a toll on the show. "West Wing without John Spencer isn't The West Wing, to me anyway," he said.
Frasier dad John Mahoney died of complications from throat cancer
One of the biggest television hits of the '90s, Frasier ran for 11 successful seasons before saying goodbye in 2004. Throughout it all, John Mahoney played Martin Crane, the cranky father of sibling psychiatrists Frasier (Kelsey Grammer) and Niles (David Hyde-Pierce). On the silver screen, Mahoney delivered standout performances in such films as Say Anything (here's what only adults notice about the film) and Barton Fink, in addition to a particularly memorable performance in Moonstruck, as a would-be suitor who tries to charm the mother (Olympia Dukakis) of Cher's character.
Mahoney passed away at age 77 in 2018, with The Guardian reporting that his death was due to complications related to throat cancer.
In an October 2017 interview with Fox News, less than four months before his death the following February, Mahoney was optimistic that he'd beaten cancer a second time; he had first been diagnosed 20 years earlier, just as his Hollywood career was heating up. "I had made some of my biggest movies when I was diagnosed," he said of his previous cancer battle. "I wasn't going to let this cancer get me. I waited too long to do this."
Dancer-actor Gregory Hines dies after battling cancer at age 57
Gregory Hines was a multitalented actor, singer, choreographer and tap dancer who starred in such films as The Cotton Club, Running Scared, and A Rage in Harlem. He also headlined his own eponymous TV sitcom, The Gregory Hines Show, and played a recurring role in NBC sitcom Will & Grace as Will Truman's (Eric McCormack) ruthless boss, Ben Doucette. When Hines passed away in 2003 at age 57, his obituary in The New York Times revealed the cause of death to be cancer.
A report in the National Enquirer divulged that Hines had been diagnosed with liver cancer two years earlier, but had kept his diagnosis a secret from those he worked with. According to a source, "No one except his family knew how sick he was."
The insider also revealed that the Will & Grace cast was devastated by news of Hines' death. "When news like this hits you so suddenly, you're in a state of shock," Sean Hayes told the Enquirer. "I couldn't believe it. I immediately thought of his family and what they must be going through."
An enlarged heart led to the death of Footloose star Chris Penn
Brother of Oscar-winner Sean Penn and musician Michael Penn, Chris Penn was known for memorable roles in Rumble Fish, Footloose, Reservoir Dogs, Mulholland Falls, and many more movies. He was just 40 years old when he died, reported The Star-Ledger; his lifeless body was discovered in early 2006 in a California condo. An LAPD lieutenant indicated that there didn't appear to be any "obvious signs of foul play."
The truth emerged the following month when TV's Access Hollywood revealed details from the coroner's investigation, reported People. While the official cause of death was an enlarged heart (Penn's weight had swelled to more than 300 pounds), a toxicology report detailed the various substances present in his body at the time of his death: Valium, morphine, marijuana, an antihistamine, and codeine.
Actress Lori Singer, who worked with Penn on Footloose, told the New York Post she was "devastated" by the loss. "He had the understated brilliance of a true artist. He was real in person and in his acting. He was the real thing," she said.
National Lampoon's Vacation star Dana Hill died from a medical condition she didn't know she had
Dana Hill was one of the most ubiquitous child actors of the early '80s, appearing in TV guest spots on series ranging from Mork & Mindy to Magnum P.I. Perhaps her best known role, however, was Audrey Griswold in the 1985 sequel National Lampoon's European Vacation. After that, she segued into a career as a voice actor in animated series such as Rugrats and Sonic the Hedgehog.
As People reported, Hill (whose real name was Dana Hill Goetz) was diagnosed with type 1 diabetes when she was 10, a condition that stunted her growth — and allowed her to play characters far younger than she actually was. Sadly, the diabetes also left her kidneys damaged, causing her to be frequently hospitalized over the years. Those health issues came to a head in May 1995 when she went into a diabetic coma, and then suffered a stroke.
Forty days later, she died at age 32. Speaking with People, her mother said that Hill "just gave up… She had succeeded at everything she ever tried to do. There was only one area of her life where she was a loser, and that was her infirmity."
A drug overdose took the life of Diff'rent Strokes star Dana Plato
The brief life of Dana Plato was a cautionary tale for the hazards awaiting child actors who experience fame at an early age. Plato was a teenager when she was cast in Diff'rent Strokes, a massive TV hit when the sitcom debuted in 1978. In the midst of that success, however, issues with substance abuse emerged. As People reported, she overdosed on Valium at 14, and by 15 had started showing up on set drunk. She became pregnant at 18; as ABC News recalled, she was ultimately written off the show.
What had once been a promising acting career fizzled, and the next decade was a downward spiral into drug and alcohol abuse. She made headlines in 1989, when she posed nude for Playboy, and again in 1991, when she was arrested for robbing a Las Vegas video store. Plato was still on probation when she was arrested the following year, this time for forging a prescription for Valium.
In 1999, the Las Vegas Sun reported that Plato died of an apparent overdose at 34. However, her death was later determined to be suicide.
Happy Days star Erin Moran died of cancer
Erin Moran was just 13 when she was cast on Happy Days, playing Joanie Cunningham on the series throughout its run from 1974 to 1984. She and co-star Scott Baio then struck out on their own with the spinoff Joanie Loves Chachi, which was axed after just two seasons. After that, the success she'd enjoyed on Happy Days eluded her; other than a few bit parts on TV series such as The Love Boat and Diagnosis Murder, acting roles dried up.
In 2012, she and the rest of the Happy Days cast won a settlement in a lawsuit (she reportedly received about $60,000) as compensation for using their likenesses on merchandise. However, a subsequent report from Radar Online claimed Moran quickly spent most of the settlement; she was reportedly homeless and destitute when she got "into a drunken street brawl" with her husband's mom, who had kicked the couple out of her mobile home in an Indiana trailer park. She was reportedly writing a memoir, Happy Days, Depressing Nights, presumably chronicling her post-TV descent into depression and substance abuse (via International Business Times).
According to NBC News, Moran passed away at age 56 in 2017; an autopsy confirmed she died of stage 4 cancer.
Police Academy's David Graf died of a heart attack at 50
While Police Academy may not have bowled over the critics, the wacky comedies were beyond beloved by audiences, ultimately spawning six sequels and a short-lived TV series. A mainstay of the Police Academy franchise was actor David Graf in the role of uber-enthusiastic officer Eugene Tackleberry, whose tendency to overreact to even the tiniest whiff of a crime became a running gag throughout the movies.
In addition to Police Academy, noted Variety, Graf also had a recurring role on TV's The West Wing. Other screen credits included such films as Rules of Engagement, Guarding Tess, American Kickboxer 2, and The Brady Bunch Movie.
Graf was taken at far too young an age in 2001. While in Arizona attending a wedding, he suffered a fatal heart attack. He was just 50. Prior to his unexpected death, Graf had been active within the Screen Actors Guild; the guild's then-president, William Daniels (known for his roles in St. Elsewhere and Boy Meets World), paid tribute. "His kindness, generosity of spirit and ability to tirelessly work for the better of actors will be missed," Daniels told Variety.
Cancer took Wendie Jo Sperber of Back to the Future fame
Actress Wendie Jo Sperber's big break came when she was cast in the 1978 comedy I Wanna Hold Your Hand, playing a teenage girl in 1964, with an over-the-top obsession with The Beatles. More high-profile roles followed, including the Steven Spielberg-directed comedy 1941 and Back to the Future, playing the sister of Michael J. Fox's Marty McFly. Sperber also starred alongside Tom Hanks and Peter Scolari in the cross-dressing sitcom Bosom Buddies, which debuted in 1980.
For the next two decades, Sperber continued to rack up screen credits on both the big and small screens. In addition to being a series regular on short-lived TV series Babes and Hearts Afire, she appeared as a guest star on Murphy Brown, Will & Grace, JAG, Touched By an Angel and many more. Sadly, Sperber was 46 when passed away in 2005, from breast cancer.
In addition to her film and TV work, Sperber's legacy lives on in the WeSPARK Cancer Support Center, which she founded in 2001. The Los Angeles-based center, notes its website, "provides free programs and services, which alleviate the physical and emotional side effects of a cancer diagnosis."
Michael Jeter of The Green Mile died from natural causes
Actor Michael Jeter was a familiar face on movie and TV screens. A native of Tennessee, Jeter got his start onstage in New York, going on to become a respected actor on the Great White Way. In 1990, he took home a Tony Award for his performance in Grand Hotel.
The most notable of his numerous television roles was playing bumbling assistant football coach Herman Stiles on sitcom Evening Shade. Younger viewers, however, watched him as the brother of Mr. Noodle (Bill Irwin) on Sesame Street. In the movies, Jeter was best known for playing a homeless cabaret singer in the Robin Williams-starring The Fisher King and The Green Mile's Eduard Delacroix, a death row inmate with a thick Cajun accent who befriends a mouse he names Mr. Jingles. He was also seen as a dinosaur hunter in Jurassic Park III and a psychiatric patient in Patch Adams.
Jeter, who was HIV-positive, passed away of natural causes at age 50. According to his obituary, he was in the midst of motion-capture filming for animated holiday film The Polar Express at the time of his death.
The Godfather's Fredo, John Cazale died at 42
Described by The Telegraph as "the greatest actor you haven't heard of," John Cazale's body of work consists of just five films: The Godfather, The Godfather Part II, The Conversation, Dog Day Afternoon, and The Deer Hunter — every single one nominated for an Oscar. Four decades after his death, Cazale's most iconic role remains The Godfather's weak and traitorous Fredo Corleone.
He almost wasn't cast in The Deer Hunter, his final film before he succumbed to cancer in 1978 at age 42. According to The Telegraph, the cancer that started in his lungs had metastasized into his bones. Producers of the film reportedly balked at casting him, fearing he could die before the film was finished. Star Robert De Niro, a longtime friend, stepped in and paid Cazale's insurance himself, so insistent was he that Cazale take the role.
At the time of his death, Cazale was in a long-term relationship with Meryl Streep. According to a 1979 profile in People, Streep interrupted her career to be with him until his death. Cazale's passing, Streep admitted, "forced me to confront my own mortality, and once you do that, you look at things differently."
Congestive heart failure took Angel fan favorite Andy Hallett at 33
Andy Hallett was an actor and musician who became a fan favorite in the Buffy the Vampire Slayer spinoff Angel. As fans will remember well, he portrayed a green-skinned lounge-singer demon with the unlikely name of Lorne.
Sadly, Angel proved to be Hallett's final live-action role before he passed away from congestive heart disease in 2009. He was just 33. According to Hallett's obituary, his heart condition was diagnosed near the end of Angel's run in 2004. After the show's cancellation, he decided it would be better for his health to stop acting; instead, he shifted his focus to his other love, music. During those years, however, he had been "in and out of hospitals" as his health apparently deteriorated.
Hallett's Angel co-star J. August Richards paid tribute in an interview with Entertainment Weekly. "He brought so much to the table," Richards said of Hallett. "He was the life of the party and made us all laugh. He was a beautiful man."
A heroin overdose killed Roseanne/Angel actor Glenn Quinn
Andy Hallett wasn't the only Angel actor to lose his life at a far-too-young age. Dublin-born actor Glenn Quinn, who played Irish demon Doyle in the series' first season, tragically died of an accidental heroin overdose in 2002. As The Irish Times reported, he was 32 years old.
Quinn had previously enjoyed much success portraying the boyfriend (and, after they eloped, husband) of eldest Conner sibling Becky on sitcom Roseanne. As Michael Fishman (who played D.J. Conner) told the Independent, "On Roseanne Glenn was a professional. Any struggles he had started while working on Angel." In fact, the Independent noted that "reports" at the time claimed Quinn was battling substance abuse during the episodes of Angel in which he appeared, and rumors suggested he was "confrontational" on the set. According to Quinn's sister, a 1997 return to Ireland may have been the tipping point. "It was at this time that Glenn's struggles took over. … Though there were periods of sobriety, ultimately it consumed him," she said.
"Glenn played a great character, but also became a really close friend of mine," Angel star David Boreanaz told Entertainment Weekly. "God rest his soul."
WWE great 'Rowdy' Roddy Piper died in his sleep
In the pantheon of professional wrestling, "Rowdy" Roddy Piper loomed large during wrestling's heyday in the 1980s. In fact, Piper was at the center of the WWE's (then WWF) very first Wrestlemania event, partnering with Paul Orndorff to take on Hulk Hogan and Mr. T in a tag-team match. According to The Oregonian, Piper — who was born Roderick Toombs — fought an astounding 7,000 matches during a wrestling career that began when he was just 15.
In addition to his prowess in the ring, Piper was known for his wildly entertaining pre-match interviews, which led him to Hollywood. Most notable among the many films and TV series in which he appeared was his starring role in the 1988 sci-fi film They Live, uttering the now-iconic line, "I am here to chew bubblegum and kick a**. And I'm all out of bubblegum."
As The Washington Post reported, Piper died in 2015 at age 61 when a blood clot in one of his lungs led to a fatal heart attack. WWE CEO Vince McMahon paid tribute in a statement to The Oregonian, describing Piper as one of the WWE's "most entertaining, controversial and bombastic performers ever."
Home Improvement neighbor Earl Hindman died from lung cancer
Earl Hindman spent eight seasons on one of television's most beloved sitcoms, yet never once showed his face. That was on purpose, given that Hindman — who passed away at the age of 61 in 2003 — portrayed Wilson, next-door neighbor of Tim Allen's character in ABC comedy hit Home Improvement. As viewers will recall, the character — whose full name was actually Wilson K. Wilson Jr., PhD — kept his face hidden from view, typically obscured below the eyes by the fence between their backyards as he offered sage advice to Allen's bumbling "tool man" Tim Taylor.
According to the actor's obituary in The New York Times, Hindman had been a professional actor for more than 30 years. Prior to landing his iconic Home Improvement role, 16 of those years were spent playing Detective Lt. Bob Reid on daytime soap opera Ryan's Hope. On the big screen, he appeared in such films as The Ballad of the Sad Cafe, Three Men and a Baby, and The Taking of Pelham One Two Three. The cause of Hindman's death, reported the Times, was lung cancer.
Comedian Bernie Mac died following a bout of pneumonia
Bernie Mac's star was rising high when he was tragically cut down in his prime. Starting out as a standup comic, Mac had spent years touring comedy clubs and honing his routine when he teamed up with fellow Black comedians Steve Harvey, Cedric the Entertainer, and D.L. Hughley. Billing themselves as "The Original Kings of Comedy," the quartet embarked on a massively successful tour in 1997; according to the Los Angeles Times, the tour raked in a whopping $37 million. A performance film, directed by Spike Lee, premiered in 2000.
The following year, Mac was tapped to star in his own Fox sitcom, The Bernie Mac Show, which ran until 2006. From there, he upgraded to movies, appearing as Bosley in Charlie's Angels: Full Throttle (replacing Bill Murray as the original Bosley's adopted brother). More films followed, including supporting roles in Bad Santa, Ocean's Eleven (and sequels Ocean's Twelve and Ocean's Thirteen), and Transformers. He topped the marquee to star in Mr 3000, and shared top billing with Samuel L. Jackson in Soul Men.
His career was continuing to explode when Mac passed away in 2008, due to complications from pneumonia. He was 50.
Spartacus star Andy Whitfield's stardom was cut short by non-Hodgkin's lymphoma
Welsh actor Andy Whitfield landed his big break when he was cast in the titular role for Starz drama Spartacus: Blood and Sand. Months after the show's January 2010 premiere, reported Entertainment Weekly, a routine medical test revealed that Whitfield had stage 1 non-Hodgkin lymphoma. Production on the second season, which was scheduled to begin in a matter of weeks, was delayed while Whitfield underwent treatment.
That June, reported Deadline, Whitfield's doctors declared him cancer-free, and he began the grueling physical training to get into top shape to play the gladiator slave. Sadly, Whitfield's remission proved to be short-lived. In September 2010, Deadline reported that Whitfield's cancer had returned. He wouldn't be returning for the second Spartacus season, Starz announced, while he took time off to undergo "aggressive treatment." In January of 2011, producers of the show revealed that the role had been recast, with Liam McIntyre set to play Spartacus in Season 2.
Sadly, that second bout of treatment proved ineffective. In September 2011, Whitfield died at age 39. Whitfield's cancer battle in his final months became the basis for the 2015 documentary Be Here Now.
Rapper Heavy D died because of a blood clot
One of the pioneers of hip-hop, Heavy D was a force to be reckoned with. As a 1996 profile in The New York Times noted, the rapper — whose real name was Dwight Arrington Myers — had been named head of Uptown Entertainment, a division of media conglomerate MCA. In the years that followed, the "Now That We Found Love" artist maintained that position and continued to make music. He also branched out into acting, racking up a roster of screen credits including the TV series Roc and Boston Public, and films such as The Cider House Rules and Tower Heist.
In 2011, reported The New York Times, Heavy D was rushed to Cedars-Sinai Medical Center after he'd "collapsed" in his L.A. home. He died shortly after, aged 44.
The subsequent coroner's report turned out to be a bit of a shocker. As the New York Daily News reported, Heavy D had recently flown to L.A. from London, and that long overseas flight was "the connection." According to the coroner, during the flight a blood clot in his leg travelled to his lung, eventually causing a pulmonary embolism that halted the flow of blood to his lungs and took his life.
Where in the World is Carmen Sandiego's Lynne Thigpen died from a cerebral hemorrhage
While her name may not ring a bell, anyone who watched PBS's geography-based children's show Where in the World is Carmen Sandiego? back in the 1990s will certainly recognize the face of actress Lynne Thigpen, a.k.a the Chief. In 2003, Thigpen was one of the stars of CBS drama The District when Associated Press (via The New York Times) reported that she had died in her home. She was just 54. At the time, a CBS spokesperson told the Times that the cause of her death was undetermined; by all appearances, Thigpen seemed to be healthy.
The cause of death, E! recalled, was later determined to be a cerebral hemorrhage, which Thigpen suffered after reportedly "complaining of a headache for days." According to the Los Angeles Times, producers of The District acknowledged her death by scripting the demise of her character into the series. "We decided to let the audience experience what we experienced, which was the shock," executive producer Pam Veasay explained.
She was posthumously honored in 2005, reported Broadway World, with the establishment of a nonprofit, the Lynne Thigpen/Bobo Lewis Foundation.
Character actress Mary Pat Gleason was a familiar face in film and TV
Mary Pat Gleason was one of Hollywood's most prolific character actresses, known for stealing any scene she was in. With dozens upon dozens of film and TV credits listed on IMDb, Gleason was equally at home in drama or comedy. High-profile roles included such diametrically opposite projects as Jim Carrey's Bruce Almighty and the 1996 film adaptation of Arthur Miller's The Crucible. Gleason also played Mary Hogan on daytime drama Guiding Light in the 1980s, and was also a member of the show's writing team; in fact, she won a Daytime Emmy for her role as a writer in 1986.
More recently, Gleason had been delighting viewers of CBS sitcom Mom, playing a recurring character named Mary, who had a penchant for taking over AA meetings by discussing her bizarre problems. The character was killed off when she died of a brain aneuryism in the middle of a meeting; Gleason herself died several months later, passing away at age 70 in June 2020. According to her obituary in The New York Times, a family member told news outlets she'd been suffering from uterine cancer.