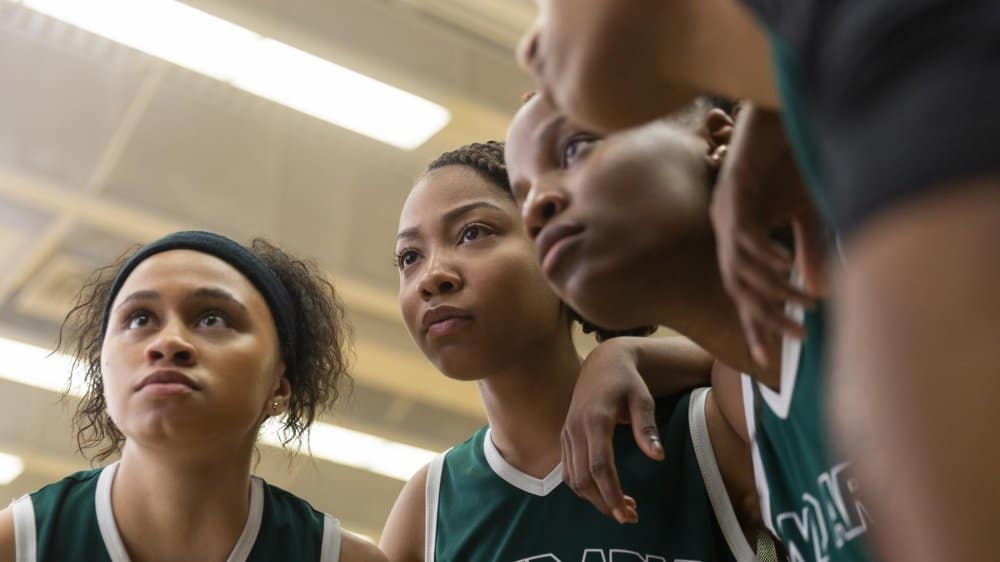 There's a reason why this is kind of amusing, and it's not because Grand Army actually did get canceled at Netflix. It's because people still find this kind of thing surprising when it's already happened to plenty of shows that a lot of people felt could have kept going and were suddenly and inexplicably shut down. The fact is that Netflix has shut down a few shows that were actually doing alright, either because of budget increases, the fact that not a lot of people were watching, or other reasons that they tend to keep to themselves. The point though is that no show is safe, at least unless they bring to the table something that the audience either hasn't seen before figures that they can't do without. Even then, nothing is certain and it's a good bet that eventually there's bound to be a chance that Netflix will drop a show and move on without it. There's always a chance that another interested network could pick up Grand Army, but at this time it sounds as though low ratings aren't the problem, and neither is the budget. LaToya Ferguson of Variety actually had this to say:
"'Grand Army' doesn't exactly offer anything new to the teen genre at this point. Not in its depiction of sexual assault, not in its depiction of teenage slut-shaming and cyberbullying, not in its depiction of a 'seemingly normal' high school student being capable of horrifying things, not in its depiction of a closeted gay teen story, and especially not in its depiction of the struggles (upon struggles, upon struggles) of Black students."
There's the kicker, and likely at least one of the reasons why Grand Army was dropped, since like it or not, every show or movie has to bring something that people can't do without and haven't seen multiple times before in order to have any shot of sticking around. High school movies and shows are a dime a dozen whether anyone wants to hear this or not, and trying to pass off something that might be seen elsewhere in many different ways isn't going to be as impressive unless one really pushes the boundaries in a way that can show innovation, and ability to really dive deep into the issues at hand or is ready to slap the audience in the face to get their attention. Apparently, Grand Army has done none of that. Expecting to stick around when the subject material won't get edgier than say, a regular day at high school is bound to be looked at with a very 'meh' approach. Granted, an average day at high school for some folks can be horrific and life-altering, but Grand Army also eschews that to show people what it wants to show them, not what they might be waiting for. People might not want to hear this, but a lot of us can remember high school, and a lot more of us than others are willing to admit had our eyes wide open to what went on around us.
Either people don't want to be reminded of such days, or they're of the mind that Grand Army doesn't dig deep enough to really allow them to relate to what goes on in the halls of an average high school these days. The point is, the show was canceled for a reason, and it appears that people can pick and choose the reasons they want, and some are bound to head down the most negative pathways when thinking about why it happened, while others might take a practical stance and realize that if a show isn't willing to 'go there' and really wow the audience, then just getting by with talented individuals and an average story isn't going to work all the time. Keep in mind that Netflix has canceled shows that were considered to be groundbreaking and exciting, so Grand Army, unfortunately, isn't too much of a surprise when it comes to cancelation.
On top of that, one has to think that people might have finally come to understand this point, but maybe it needs to be repeated over and over on a loudspeaker until people get it. This is show business, and the only thing that's guaranteed is that things are going to change in a continuous manner since that's how things keep from stagnating. Grand Army might very well find a home on another network, but unless a miracle happens, it won't be Netflix. People might like this show, and it's fair to say that they do since the ratings weren't that bad really, but at the end of the day it comes down to what the network execs think is going to be best and what needs to happen to produce the best result. Sometimes that involves keeping a show, and other times it means canceling one or more.
About The Author