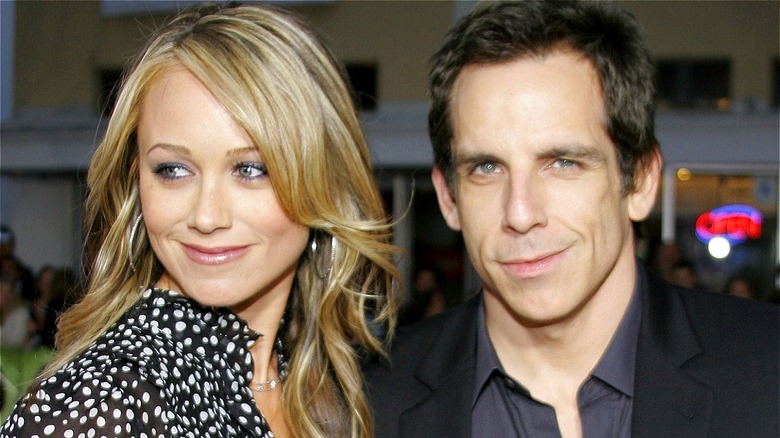 In Hollywood and the general media, there is nothing more news-worthy than a celebrity divorce. The details of the breakup, the potential affairs, messy custody battles, and even lawsuits over money and other assets are sometimes more captivating than the movies and music celebrities produce. Think the Brad Pitt and Angelina Jolie split or the Johnny Depp and Amber Heard divorce and subsequent defamation trial.
As a celebrity, being in the intense spotlight can take an incredible toll on relationships and marriages. The relentless paparazzi, media scrutiny, constant rumors, and the pressure of being in the media are all factors that can deteriorate healthy, stable relationships in the public eye.
Over the years, these celebrity couples have endured troubles in their relationships and proved that despite splitting up, love is worth it a second time around. Here are some celebrity couples that called off their divorces and stayed in it for the long haul.
Kobe and Vanessa Bryant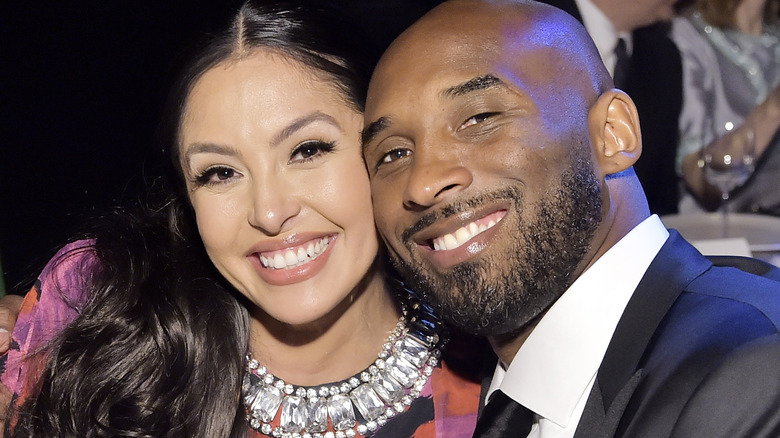 At the time of Kobe Bryant's tragic death in 2020, he and wife Vanessa Bryant were happily married with four beautiful children. The couple's near 20-year marriage was not always smooth sailing, however, and the pair nearly divorced in 2011.
Bryant met 18-year-old Vanessa Laine while she was still in high school and he was starting his NBA career. According to the Los Angeles Times, the two crossed paths when they both had connections in the music industry. At the time, Bryant was an aspiring rapper, and it was on the set of one of his music videos that he met Laine — it was love at first sight. The former NBA player recalled their introduction in the 2015 documentary "Kobe Bryant's Muse," saying, "It was a two-day video shoot, and I was always looking for her. Like, I wanted to know where she was. … She wrote her phone number down… I called her the very next day, and we talked for hours." Bryant and Laine married in April 2001, and went on to have four daughters: Natalia, Gianna, Bianka, and Capri.
The couple's relationship survived Bryant's 2003 sexual assault case, but by 2011, their relationship was in jeopardy. Vanessa filed for divorce that year, citing irreconcilable differences as the cause, per the Los Angeles Times. By 2013, however, the pair reconciled, with Vanessa announcing on Instagram (via NBC Sports), "Our divorce action will be dismissed. We are looking forward to our future together."
Cardi B and Offset
Rappers Cardi B and Offset have had anything but a simple relationship. The two were first linked together at Super Bowl LI in 2017 and started dating right away, per People. In September 2017, the couple secretly wed, and in a few short months they were swept up in a cheating scandal that would be the start of many rocky moments in their relationship. According to The Sun, the "I Like It" rapper revealed in January 2018 that her husband had a sex tape with another woman. Despite evidence of Offset's cheating, the two remained together through the birth of their daughter Kulture in June 2018, but separated shortly after.
By January 2019, the pair seemed to be mending their relationship, with a source telling E! News at the time, "She has been focusing more on how they are going to work this out. The negativity of their relationship has blown over and she's staying positive that it will work." Cardi B and Offset remained together until she filed for divorce in September 2020, after another alleged affair on his end. People reported at the time that the rapper said her marriage was broken beyond repair and there was no chance of getting back together.
They did get back together, however. In November 2020, the divorce petition was dismissed (via Vanity Fair) and the two welcomed their second child, Wave, in September 2021.
Ben Stiller and Christine Taylor
Ben Stiller and Christine Taylor did not officially file for divorce, but their separation after 17 years of marriage left many shocked. The actors initially met in 1999 on the set of "Heat Vision and Jack," a science fiction comedy pilot which didn't make it to primetime. When Stiller first connected with Taylor, he knew she was someone special. Stiller told Entertainment Tonight in 2007, "When I met her, I pretty much thought, 'That's the person.'" The pair hit it off and wed in May 2000, shortly after they both broke off previous relationships, per E! News.
The comedic duo professionally collaborated throughout their marriage and appeared together in many films, including "Zoolander," "Dodgeball," and "Tropic Thunder." The pair started a family and share two children together: Ella (born 2002) and Quinlin (born 2005). On the outside, Stiller and Taylor seemed to be the perfect couple, but in private they were dealing with their differences, which came to a head in 2017. On May 26 of that year, the couple announced their split, with People reporting at the time that scheduling differences contributed to their separation.
The start of the coronavirus pandemic changed their relationship dynamic, however, and the two reconciled while quarantining together in 2020. In talking about their relationship, Stiller revealed to Esquire in April 2022, "We were separated and got back together and we're happy about that. … Unexpected, and one of the things that came out of the pandemic."
Snoop Dogg and Shante Broadus
Rapper Snoop Dogg met his wife, Shante Broadus, as a young teenager in the 1990s. The two dated in high school and took things slowly in their relationship. In an interview with VladTV, Snoop Dogg detailed the early stages of the romance, saying, "I had to go over there and meet her mother…and date her for, like, four months before I was able to kiss her. I had to call her on the phone. I had to write love letters."
The pair married on June 14, 1997, and had three children together: Corde (born 1994), Cordell (born 1997), and Cori (born 1999). Broadus supported her husband throughout his growing rap career, but by the early 2000s, they hit a rough patch, and Snoop Dogg filed for divorce in 2004. The separation was short-lived, with the parents reconciling shortly after. In an interview with MTV, the rapper said at the time (via E! News), "I was trying to get a divorce, but I went back home and I fell back in love with my wife and kids. … I understand that I need my wife and my kids in my life — so I threw the papers away. I don't want to get a divorce."
The couple have stayed together since, and renewed their vows in 2008 (via the Mirror), proving that true love is unbreakable.
Patrick Dempsey and Jillian Fink
"Grey's Anatomy" heartthrob Patrick Dempsey first met Jillian Fink in 1994 when he went to her hair salon for a haircut. On meeting for the first time, Fink recalled to People in 2002, "I was shocked. But at the same time, I was happy because he was so cute." The two didn't start a romantic relationship until they separated from their partners, which occurred years later. According to The Sun, Dempsey and Fink started dating in 1997 and married two years later in July 1999. Together, they share three children: daughter Talula born in 2002, and twin boys Darby and Sullivan born in 2007.
By 2015, however, their marriage collapsed and Fink filed for divorce, citing irreconcilable differences as the cause (per Us Weekly). "It is with careful consideration and mutual respect that we have decided to end our marriage," the couple shared in a statement. Despite the divorce filing, neither were ready to throw the relationship away, and both were dedicated to repairing it.
In 2016, the two called off their divorce. Dempsey told People at the time that mending their marriage started with a mutual desire to work on their relationship. Through couples counseling, the actor admitted to the outlet, "Jill and I decided it was time to work on our issues and improve. … Our union has to be the priority. I wasn't prepared to give up on her and she wasn't either. We both wanted to fight for it."
Ne-Yo and Crystal Renay
R&B singer Ne-Yo met model Crystal Renay in 2015 for business purposes, but the two formed a connection right away and started dating shortly after, according to People. He told the outlet in 2020, "From that first encounter, I knew there was something different about her, something special." The pair tied the knot in February 2016 and have three children together: Shaffer (born 2016), Roman (born 2018), and Isabella (2021).
Before Ne-Yo and Renay welcomed their third child together, however, the pair separated and filed for divorce in February 2020. The singer revealed the news on the "Private Talk with Alexis Texas" podcast, and attributed their split to clashing over personal issues. "We realize that our demons don't mesh and until both of us get a hold of our personal demons, it's gonna be just difficult for us to stay married," he said.
Just months later, however, Ne-Yo and Renay got back together, with the singer telling "The Talk" in June 2020 that their healing occurred while they quarantined during the coronavirus pandemic. "The quarantine forced us to sit still, block out the noise from the world; you know the world can get very, very loud, and we tend to let the world's opinion mean more in certain situations than it should," he said. The couple remained strong after reconciling, and even married for a second time in April 2022, per TMZ.
Pink and Carey Hart
2000s pop-rock icon Pink met motocross racer Carey Hart in 2001. The couple dated for two years before temporarily splitting up in 2003, but married just three years later in 2006, according to People. They have two children together: Willow (born 2011) and Jameson (born 2016). While Pink and Hart have a steady, strong marriage now, the pair filed for divorce two years after saying "I Do," in February 2008. The "What About Us" singer shared details of their split on her website at the time, writing (via MTV News): "This breakup is not about cheating, anger, or fighting. I know it sounds like cliché bulls**t, but we are best friends, and we will continue to be."
Pink and Hart were separated for 11 months before ultimately reconciling in 2009. Pink opened up about the factors that caused their split with Redbook in 2013, and explained that their conflicting schedules made it difficult to maintain their relationship. "Carey would see me for five days and be gone for six weeks. We'd try to fix everything in those five days; you just can't do that," she told the outlet.
It was the singer's heart that ultimately helped win her husband back. She revealed to Redbook that she had given him a photo album that included sentimental items like cards and photos of the couple over the years. They never signed the divorce papers, and the rest is history.
Jean-Claude Van Damme and Gladys Portugues
Jean-Claude Van Damme's marriage to Gladys Portugues has had its fair share of ups and downs over the years. The couple married for the first time in 1987, as his acting career was starting to blossom and she was a successful bodybuilding athlete. In the first chapter of their marriage, the pair had two children: Kristopher (born 1987) and Bianca (born 1990). Five years after tying the knot, however, the couple divorced in 1992 and went their separate ways, according to E! News. From 1994 to 1997, Van Damme was married to Darcy LaPier and welcomed one child with her.
By 1999, the Muscles from Brussels and Gladys Portugues reconciled and married for a second time. They would remain together for 15 years before Portugues filed for divorce again in March 2015, citing irreconcilable differences as the reason for their separation, as reported by Us Weekly. Two months after his wife filed for divorce, Van Damme spoke with TMZ in May 2015 on the status of their relationship, and revealed to the outlet that they were not divorcing.
"The JCVD family, still strong. The kids are strong, the wife is strong. … Couples have to work [through] their stuff together no matter what, they have to grow," the actor told the outlet. They say the third time's the charm, but for Van Damme and Portugues, the second seems to be the winner.
Miguel and Nazanin Mandi
Singer Miguel and wife Nazanin Mandi were together for 17 years before they announced their separation in September 2021. The couple's love story started when they were both teenagers, and Mandi was interviewing Miguel on a featurette for his first music video. The model told Vogue in 2018, "I asked him a question that wasn't on my Q&A, which was: 'All the ladies want to know, do you have a girlfriend?' And he smiled and said, 'No, but I'm looking for one.'" According to Mandi, the two connected right away after exchanging numbers, and started dating shortly after.
After 10 years together, the "Adorn" singer proposed to Mandi, per Entertainment Tonight. Miguel and Mandi wed in 2018, but in September 2021, the pair revealed their separation, saying in a statement obtained by People, " After 17 years together, Miguel and Nazanin Mandi have decided to separate and have been for some time now. The couple both wish each other well."
Just a few months after their split, the pair shared on Instagram that they were back together in February 2022, appearing to be better than ever. In a post that included pictures of him and Mandi together, the singer wrote, "Love heals. Proud of us -Pimentel's." In the same fashion, Mandi commented on the post (via Us Weekly), "When you put the work in and it works out. … We are so blessed."
Ozzy and Sharon Osbourne
Ozzy and Sharon Osbourne's tumultuous marriage has not been kept secret over the years, and the two have always been open about their relationship. The legendary rock star first met Sharon in the 1970s through her father, Don Arden, who was the manager for Black Sabbath at the time (per Today). After Ozzy went solo, Sharon became his manager and the two started a relationship. They married in 1982 and have three children together: Aimee (born 1983), Kelly (born 1984), and Jack (born 1985).
Over the years, their marriage was strained by Ozzy's alcoholism. Sharon continuously remained by her husband's side through his struggles, but the worry took an incredible toll on her. She opened up to Variety about Ozzy and revealed that she had spent years worrying he would die. "I would always make sure that there was somebody there, checking on him through the night when he was on the road without me. But it was always in the front of my mind."
The rocker got sober in 2013, but divorce rumors were fierce at the time. Nonetheless, the couple remained together for the next three years before announcing their separation in May 2016. A source then told E! News that the pair came to an agreement and Ozzy moved out of their shared home. By July, however, the two were back together, with Ozzy telling Good Morning America that they had "hit a bump in the road" (via Page Six).
If you or anyone you know is struggling with addiction issues, help is available. Visit the Substance Abuse and Mental Health Services Administration website or contact SAMHSA's National Helpline at 1-800-662-HELP (4357).