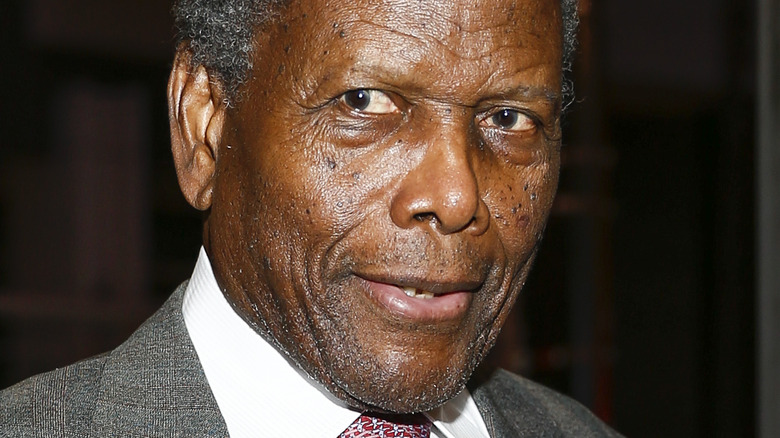 For many people, 2021 was another year of loss as new variants of COVID-19 continued to spread across the globe. And the celebrity world was no different, as we said goodbye to icons like DMX, Larry King, Stephen Sondheim, Michael K. Williams, and Cicely Tyson.
Even Betty White died only weeks away from her 100th birthday at the end of 2021, which seemed to be a bad omen for the new year. The beloved Golden Girl had suffered a stroke on Christmas Day, per CNN, and tributes began flooding in as soon as her death was announced. Prince Philip also didn't make it to his centennial, as the royal died at age 99 in 2021 following a long period of ill health. For many people, the queen became a symbol of mourning loved ones during the COVID-19 pandemic when she appeared at the funeral sitting by herself, in order to follow social distancing guidelines.
Keep reading to find out which stars have died in 2022 and what kind of legacy they've left behind.
Updated on May 3, 2022: It's been a tragic year for some of our favorite stars, and we want to pay our respects and remember these amazing celebrities and the projects they worked on. As such, we've updated this list to honor the industry greats who have died in 2022.
Max Julien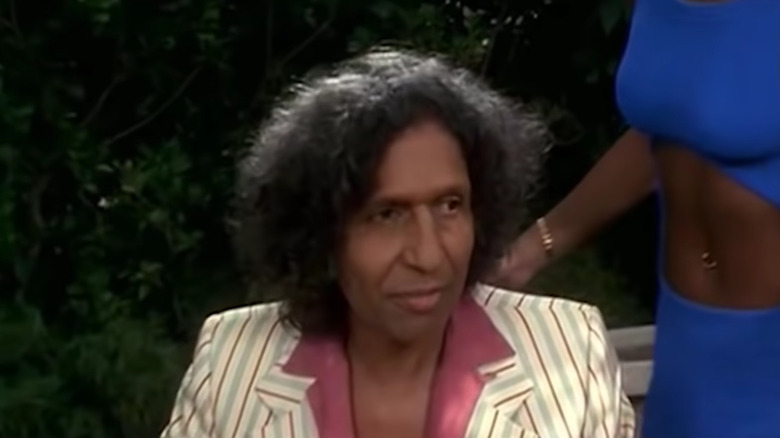 On the first day of 2022, tributes to Max Julien started pouring in when TMZ reported that he had died on January 1. The actor and writer, who made his name in so-called "blaxploitation" films like "The Mack," was 88 at his time of death. "During Julien's decades-long career, he was known for being bold, honest, and straightforward," a spokesman for Julien stated. "He would live and speak his own truth both professionally and privately. He was thought of as a rare 'man among men.'"
His character, the pimp Goldie, became an iconic pop culture touchstone for rappers like Snoop Dogg and Too Short, per The New York Times, who sampled his lines from the 1973 classic. Quentin Tarantino has also been vocal about his love for the film, which influenced his script for "True Romance." Julien went on to write films like "Cleopatra Jones" and "Thomasine and Bushrod," which both featured strong women in the lead.
Although Julien worked on many different projects, he was always known for his most iconic character, Goldie. "He's still the hero to this day," Julien observed in a 2002 documentary, per NPR. "It's because of that other thing that he has, that indomitable spirit that he has that, 'you cannot stop me,' and 'you cannot mash me down without me coming back at you.'"
Peter Bogdanovich
Peter Bogdanovich, the director behind films like "The Last Picture Show" and "Paper Moon," died at age 82. As The New York Times reported, he was at his Los Angeles home, and his daughter Antonia confirmed the news on January 6.
Born to immigrant parents, Bogdanovich worked as a critic and an actor before directing his first films alongside his wife and creative partner Polly Platt. His style garnered a lot of comparison to the Golden Age of Hollywood, a period he was obsessed with. "I don't judge myself on the basis of my contemporaries," the filmmaker insisted in a 1971 interview with The New York Times. "I judge myself against the directors I admire — Hawks, Lubitsch, Buster Keaton, Welles, Ford, Renoir, Hitchcock. I certainly don't think I'm anywhere near as good as they are, but I think I'm pretty good."
An affair with Cybill Shepherd and a series of underperforming films may have tarnished his public reputation, but the real tragedy came in 1980 when his girlfriend and new muse, Dorothy Stratten, was murdered. In his later years, Bogdanovich became a guest star on "The Sopranos," playing Dr. Melfi's own psychologist. He also turned his lifelong obsession with movies into a career as a film historian.
"Our dearest Peter passed away today from complications of Parkinson's disease," his family told The Hollywood Reporter after his death was announced. "The Bogdanovich/Stratten family wishes to thank everyone for their love and support in this most difficult time."