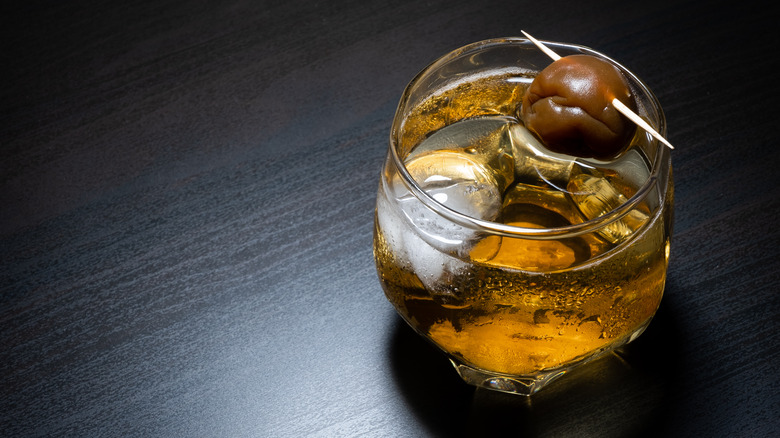 Japanese whiskeys are taking the world by storm. In recent years they have grown to great prominence, with bottles of Japanese whiskeys now regularly outperforming historical whiskey giants in Scotland according to Roads and Kingdoms. It is no wonder that Japan has become the third largest whiskey producer in the world, lagging only behind the United States and Scotland. With this prominence comes great price.
Japanese whiskeys are not just setting high marks in quality, they are reaching and breaking records for price. According to Food and Wine, bottles of the stuff at auction are now selling for over $100,000. While your everyday Japanese whiskey likely will not cost you that much, their premium product can come with a premium price. That being the case, you want to make sure you are getting the best of the best, and we are here to help. We will lead you through the best Japanese whiskeys of 2022, from distillery giants such as Suntory and Nikka to comparative smaller ones such as Kikiro. The goal, of course, is to get you a good pour every time.
How we selected our products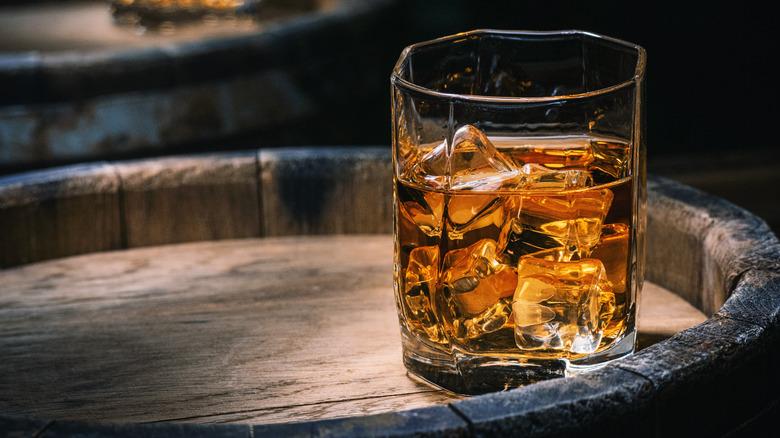 Choosing a whiskey can be a very personal matter. When branching into a whole new genre of whiskey, or looking to expand one's pallet, there are certain things one has to take into account. How biting or smooth the whiskey is can be a good determiner of both quality and use. Unless otherwise noted, we wanted whiskeys that could be served neat or on the rocks, without feeling like you were drinking knives.
We looked at the flavor pallet and tasting notes. We paid special attention to ingredients in the mash, and what kind of barrels they were aged in, as this can be a big determiner on the finished product. We also wanted to take price and availability into account as much as possible. As noted before, Japanese whiskey can be hard to find in the United States, and can be expensive. We have taken all of these factors into account to determine the best Japanese Whiskeys of 2022.
Best overall
Suntory was Japan's first whiskey distillery. Founded in 1923 by Shinjiro Torii who fell in love with the then Western spirit of whiskey, and was determined to bring Japanese technique and terroir — its taste of place — to create a uniquely Japanese product. Their first distillery was built outside of Kyoto in Yamazaki, the namesake of the product.
The Yamazaki line from Suntory was their flagship spirit in the world of single malt whiskey. Yamazaki has made it to be the 1# selling single malt whiskey in Japan. And if you can find anything from this line in one of the 35 countries they sell in, it is absolutely worth it.
Yamazaki comes in five different bottles, from the distiller's reserve which does not come with an age statement, a 12 year, an 18, a 25, a 55 year and a Distiller's Reserve. The 12-year Yamazaki provides a nice balance of smoothness that only comes with age, without the price and pretension of an 18+ year aged whiskey. It consistently scores in the 8/10 range. It comes in a beautiful golden hue, with a fruity nose tinged with Japanese oak, and a taste that lingers on the tongue, according to their website.
As of May 2022, you can purchase Yamazaki 12 Year from the Whisky Exchange starting at $166.69.
Best intro to Japanese whiskey
For those just making their first foray into the world of Japanese Whiskey the Hibiki Japanese Harmony is your best choice. From Suntory's Hibiki line this is a friendly approachable whiskey to sink your teeth into. The Hibiki line is Japan's most awarded line of blended whiskey.
With no age-statement the Hibiki Japanese Harmony is the cheapest of the line, but this does not mean it as anything less than the high standards held at Suntory. It holds a light amber color, with a nose of earthy fruitiness, and a subtle end with hints of oak. It was a finalist in the 2020 Ultimate Spirits Challenge where it scored 96 points according to Liqour.com. They go on to praise the taste and blend of the whiskey. Hibiki Japanese Harmony is a quality whiskey and an excellent first sip of Japanese whiskey.
Purchase Hibiki Japanese Harmony from Whiskey Caviar starting at $99.99.
Best splurge
As you can probably tell by this point, the people at Suntory make excellent whiskey. Our top pick for best overall was the Yamazaki 12 year, and we stand by that. If you are ready to take the next step in your Japanese whiskey collection, or are looking for something special, we recommend stepping it up a notch and trying the Suntory Yamazaki 18 year old Whisky.
This is not a whiskey for the novice. This whiskey is aged to near perfection and is for someone who appreciates the finer whiskeys in life. According to Wine Online Delivery, it won double gold at the San Francisco World Spirits Competition, and two years later won Gold at the 2007 International Spirits Challenge. It is recognized by the distinctive black label, and the color has been aged to a deep amber hue. It has a flavor of dried fruit and dark chocolate, with a finish that is long and smooth (via Suntory.com). It is an elegant whiskey that highlights the best of the genre, and comes with the price tag to prove it.
Purchase Suntory Yamazaki 18 Year Old Whisky from wine on delivery starting at $1,399.99
Best budget
If you're someone not looking to spend too much money on a bottle of whiskey, we get it. And we have the perfect bottle for you. Also from Suntory is their budget-friendly Toki blended whiskey. Toki in Japanese means time. The people at Suntory wanted the Toki whiskey to be the perfect blend of old and new, and they succeeded.
The bottle is pale yellow, and does not contain an age statement. It tastes of apples and honey with just a hint of smokiness, with a biting peppery finish. Reviewers on Drizly love it, giving it a 4.7 out of 5 rating while professional reviewers at the Whiskey Wash also give it generally positive reviews, noting it works well paired with soda water or in a cocktail. As an added bonus, it is more readily available in the United States than other Suntory products. While Japanese whiskeys are notoriously expensive, and as of May 2022, this bottle retails for around $40, making it easily the cheapest bottle on our list.
Purchase the Suntory Toki from Drizly starting at $39.99
Best for mixing
A good pour can be delightful, but if mixed drinks are more your speed, Mars Shinu's Iwai 45 is the whiskey for you. Mars is a notably smaller distillery than either Suntory or Nikka, which has made the brand's products harder to find. Luckily with the innovations in online ordering, it is now possible to get this great mixer.
Mars Shinshu was first created in 1949 after Iwai Kiichiro, an alcohol professional with a passion for whiskey, was hired by Hombu Breweries. They began production, and after a few location changes, and a 20-year hiatus from making whiskey altogether, the company set up its current distillery and has been making fine whiskey ever since. Their distillery is the highest in the country, located at an altitude of over 2,600 feet on a mountain (via Tokiwa Imports) and the Iwai whisky was the company's flagship. The Iwai 45 takes this original, and bumps the alcohol content up to 45%, making it great for mixing. It is described as being fruity, with notes of pear and apple, and a lightly spicy finish (via Astor Wines). This is a perfect choice for your next mixed drink.
Purchase Mars Shinu's Iwai 45 from Astor Wines starting at $39.96.
Best rice whiskey
But wait, you may be thinking, "can whiskey be made from rice?" The answer is a resounding "yes." The legal definition of whiskey in the United States According to the Alcohol and Tobacco Tax and Trade Bureau is "Spirits distilled from a fermented mash of grain" and they should be between 40% and 95% alcohol. By this metric, rice can absolutely be used to make whiskey.
Kikori was founded by Ann Soh Woods in 2015 and is one of the first Japanese distilleries to produce 100% rice whiskey. Kikori puts great care and thought into their whiskeys. They use 100% locally grown rice on fertile volcanic soil. The water is also filtered through the volcanic soil of the Japanese island of Kyushu, where the water is extracted and the whiskey distilled. The company currently only makes one type of whiskey, their standard Kikori, though the company does also offer a yuzu flavored liquor called Yuzuri. If you are looking to try a whiskey crafted with love out of a non-standard grain, we highly recommend Kikori.
As of May 2022, you can purchase Kikori Japanese Whiskey from Drizly starting at $48.99.
Best single malt
Single malt whiskeys are whiskeys that are made from one malted grain, from one distillery, according to the Spruce Eats. This allows the flavor to be more specific to the place in which they are produced, and often produces a smoother whiskey. Single malt whiskeys are typically associated with Scotland, but Japanese single malts rival even their quality.
Our top Single Malt pick comes from Nikka, one of Japan's two largest whiskey companies. Nikka was founded by Masataka Taketsuru, who for all intents and purposes, brought whiskey making to Japan. He was sent to study whiskey making in Scotland, but upon returning home, found the company that sent him was no longer interested in completing the project. After working for 10 years for the company that became Suntory, he decided to branch out and found his own whiskey house (via Chilled Magazine). While it is not their flagship single-malt, we chose the Miyagikyo Single Malt for best single malt. It is fruity, and lightly peated, with a sherry cask finish. An excellent intro to single malt Japanese whiskeys.
Purchase Miyagikyo Single Malt from the Whisky Exchange starting at $84.42.
Best blended
We have already covered some excellent blends here, such as Suntory's Hibiki line, and there will be one more blend coming up, but we have something special up our sleeves for the best blended pick.
A blended whiskey is, simply put, multiple whiskeys mixed together to create a whole new whiskey (via the Spruce Eats.) Chichibu Distillery has created a truly unique blended whiskey. Ichiro's Malt and Grain is a world whiskey, meaning it contains whiskeys from around the world that have been artfully blended to produce something new. Master mixer Ichiro Akuto comes from a long line of alcohol producers (via Tokiwa Imports). Ichiro founded Chichibu Distillery, which began producing whiskey in 2008. He uses his finely crafted skills to blend together malts from Scotland, Ireland, Canada, and the United States which are aged before blending, and then again after (via Total Wines). It is a pale yellow color, and is described as earthy with a bite to it.
At the time of this writing, you can purchase Ichiro's Malt and Grain from Total Wine starting at $89.99
Best for scotch lovers
Scotch can be derisive. Some people love it, while others hate it. We assume though, that if you are reading this, you are looking for a scotch-like Japanese whiskey. If so, you are in luck. Japanese whiskey is incredibly similar to scotch, owing to the fact that it was modeled after the descriptions of scotch distillation brought back by Masataka Taketsuru (via Inside the Cask).
Our top pick for best Japanese whiskey for scotch lovers comes from the distillery White Oak. White oak has been operating since 1919. The Akashi White Oak Whisky is rich with a round mouthfeel. It has hints of peat and smokiness, and follows the traditional Scottish distillation process. It is aged in both sherry and bourbon barrels which gives it a unique flavor that plays on both new and old. While it is not a straight traditional scotch, we think any lover of traditional scotch whiskey will fall for Akashi White Oak.
Purchase Akashi White Oak Whisky from Astor Wines for 49.96.
Best for bourbon lovers
It simply would not be a best-of Japanese whiskey list without Nikka Coffey Grain Whisky. Coffey stills are traditional to scotch making, and based on what Masataka Taketsuru learned during his time in Scotland. When he opened Nikka, he imported two Coffey-style stills from Scotland. The Nikka Coffey, which was released in 2012, was created to highlight these stills.
The mash used to create the Coffey whiskey is predominantly corn, the same grain used in the process of making bourbon. Bourbon must be made from at least 51% corn mash corn mash to be called bourbon. Reused American oak barrels are employed to age the whiskey, giving it an almost sweet flavor. Unsurprisingly, Masters of Malt describes its flavor palate as similar to bourbon. They also found notes of vanilla, and a finish that lasts. This is the perfect Japanese whiskey for the bourbon lover in your life.
Purchase Nikka Coffey Grain Whisky from Drizzly starting at $74.99.