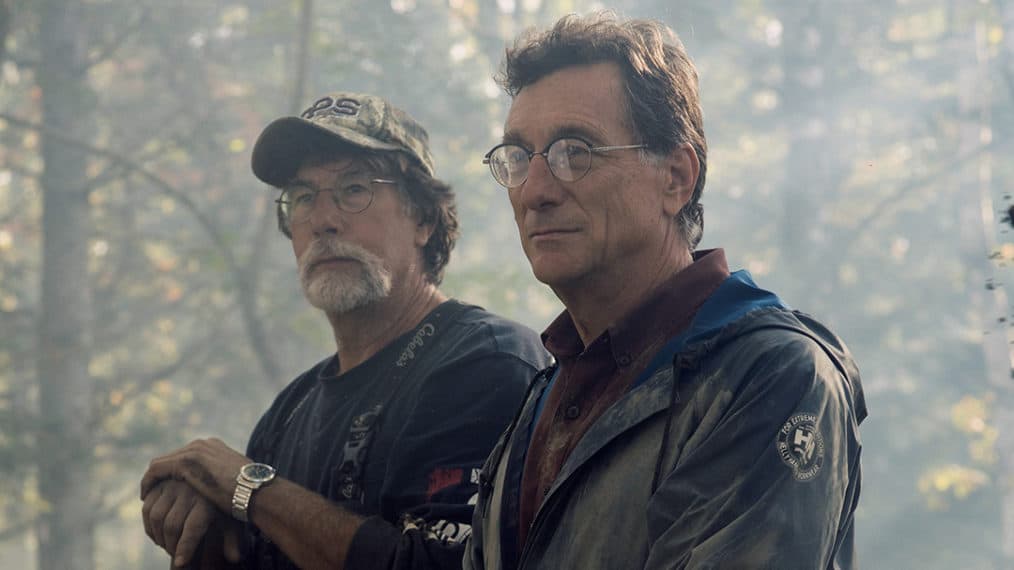 Since airing its first episode in 2014, The Curse of Oak Island has become a guilty pleasure for countless people. The series centers around brothers Marty and Rick Lagina and their quest to uncover treasure that has allegedly been hidden on Oak Island in Nova Scotia. Although the Laginas have never found anything particularly noteworthy, people can't help but continue tuning in hopes that one day they'll witness a special discovery. However, if there's one person who won't be watching the show, it's one of its stars. Some people may be surprised to know that Rick Lagina has openly admitted that he doesn't watch The Curse of Oak Island and his reasoning is actually pretty simple. Keep reading to find out why Rick Lagina refuses to watch The Curse of Oak Island.
The Reason Rick Lagina Doesn't Watch The Curse of Oak Island
If most people got the chance to be on TV, they'd probably be in a rush to see themselves on screen as many times as possible. Rick doesn't feel that way, though. During an interview with My North, Rick explained that he isn't in the habit of watching the show. He said, " I tend not to watch any of them. Yes, I am serious. We're just a couple of Yooper boys, ya know, it's hard to watch yourself on TV in my opinion. I am not a big fan of that. But I am a big fan of Oak Island, I believe in it. I believe there's a wonderful story yet to be written and possibly a long-lost treasure to be found. I am gratified that people enjoy the show."
Since Rick never really planned on becoming a reality TV star, seeing himself on TV is probably still a pretty weird feeling. And even though seeing yourself on TV might seem cool on the surface, it's probably pretty uncomfortable in reality. Needless to say, Rick certainly isn't the only person in the entertainment industry who has shared that he doesn't like watching himself. You know that awkward feeling you get when you hear a recording of your voice being played? Seeing yourself on screen is probably a hundred times more cringey. If Rick were to watch the show, he would probably spend a good portion of the time critiquing himself, and no one wants to do that. Fortunately for him, there are lots of other people who really enjoy watching the series and do so whenever they can.
Will Rick and Marty Ever Give Up Their Search?
No matter how much viewers love The Curse of Oak Island, many of them can't help but wonder how long the show could possibly go on. After all, it seems logical that people will eventually get tired of watching a treasure hunting show where no treasure is ever actually found. But while the future of the show is up to the network, Rick has his own idea for how long he plans to keep searching. He told My North, "We've made a decision collectively–I don't want to leave with regrets but at the end of the day when it stops being fun it is possibly time to walk away and let someone else have a go at it. There have been some uniquely talented, gifted, resourceful, smart people who have tried to solve this thing and have failed. So we are in good company if we have to walk away." As the Lagina brother continued to learn more about the album, all we can do is hope that they find something that eventually leads them to the treasure that was allegedly hidden on the island centuries ago.
Has The Curse of Oak Island Been Renewed for A 10th Season?
The Curse of Oak Island is currently nearing the end of its 9th season and many people have already raised questions about what's next for the show. At the moment, the series hasn't been renewed for another season. That said, there's nothing to suggest that the show will be canceled but the truth is that no one has any way of knowing. As mentioned earlier, the fact that show is nine seasons in and nothing has been found could ultimately contribute to its cancelation. However, as long as the show is still bringing in strong viewership, The History Channel will probably want to keep new episodes coming. At the end of the day, we're all going to have to sit back and see if Rick and Marty get another chance to share their quest with the world.