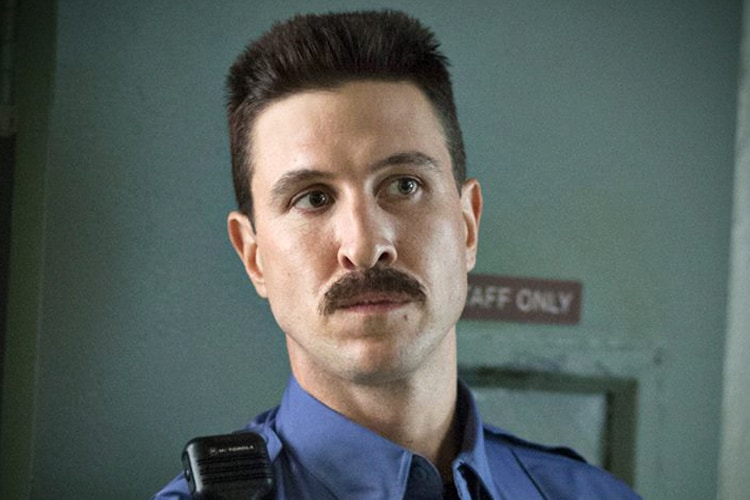 Pablo Schreiber is moving ahead in his career gaining popularity with an ever growing base of adoring fans. His fandom is adept at uncovering anything and everything that they can to share with the group, but they don't know everything about him yet. He won an Emmy for his role as Pornstache Mendez in "Orange is the New Black" but that's common knowledge. After scouting around, we discovered five things that you didn't know about Pablo Schreiber and we're here to share them with you.
1. Pablo Schreiber is so big he doesn't have to audition
It's absolutely true. When he was courted for the role of Mad Sweeney on the Starz show "American Gods," his agent told them he would take the role but wouldn't audition for it. The part went to actor Sean Harris, but he ended up leaving the cast after a week of filming. Casting agents approached him again, but in lieu of an audition, they settled for a sit down chat and discussion of the direction that the character would take.
2. Pablo has a famous brother
Well, half-brother anyway. Pablo is the half brother of the famous producer, director, writer and actor Liev Schrieber. The pair also have three other Schrieber brothers.
3. Pablo is the most hated guy on Twitter
Schrieber's role in "Orange is the New Black" has gained the actor some negative recognition. He has received some nasty Tweets and although he is immensely popular, it seems that he's not everybody's favorite actor. Could it be because he plays the role of a misogynist, racist and evil dude on the series? His role as William Lewis in "Law and Order: SVU cemented the fact that he knows how to play a real stinker. He's got this sociopath thing down pat, but sometimes it's difficult for viewers to keep in mind that this is a man playing a part. Just because he's good at it doesn't mean that he'd actually do any of these things off screen.
4. Pablo is coming out in "Ironside" as a good guy.
That's right. Schrieber is about to redeem himself as a good guy in an episode of the NBC series "Ironside." Don't misunderstand, he doesn't mind being the villain because he knows that he's damned good at it, but even as "Pornstache" he has a few redeeming qualities.
5. Schreiber had to find his dark side to effectively play the role of "Pornstache"
When asked what type of research he did to nail the character so well, Pablo shared that there was very little external work done. Most of the work was his own analysis of what would make such a character tick. He delved deep into himself and tried to imaging feeling an intense longing to cause pain to others and enjoy it. This is how he was able to relate to the character. Pablo Schreiber must have an intensely analytical reasoning ability, coupled with strength of mind and character to avoid getting sucked into the pathology of the character when the filming was done. This is just a tool of the trade that the more talented actors possess. Acting is an intense mental workout.