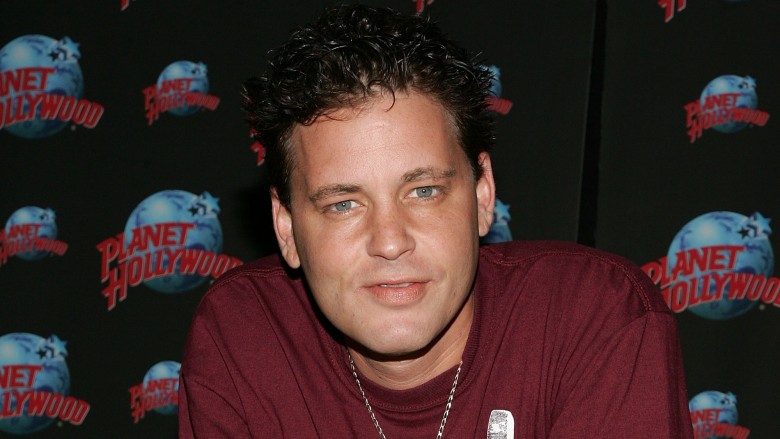 Many child stars struggle to adjust as they grow up, whether they remain in Hollywood or leave the entertainment industry altogether. These young celebrities left the world far too soon, be it from succumbing to personal struggles or simply being in the wrong place at the wrong time.
Sammi Kane Kraft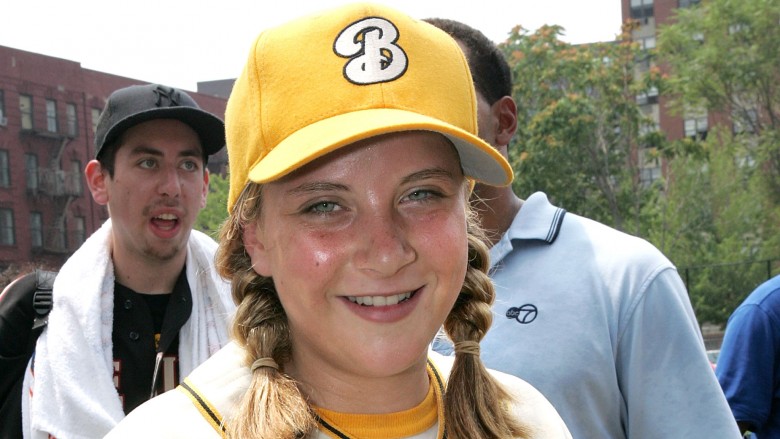 Sammi Kane Kraft, whose only role was in the 2005 remake of Bad News Bears, died as a passenger in a car accident when she was 20 years old, according to the Los Angeles Times. Kraft's real-life pitching skills became her ticket to Hollywood. Director Richard Linklater cast her as spunky pitcher Amanda Whurlitzer "after she threw a 75 mph fastball at a casting call," reported the New York Daily News. Though she never acted again, Kraft had reportedly shifted her focus to higher education and music, playing in a band called Scary Girls.
Lee Thompson Young
Lee Thompson Young was the star of Disney's The Famous Jett Jackson from 1998 to 2001. He then landed a role in the movie Friday Night Lights (2004), followed by small gigs on television and in film. His most recent part was in the crime series Rizzoli & Isles from 2010 to 2013. Young suffered from bipolar disorder and depression, and though he was reportedly treating his mental illnesses, his demons got the best of him. According to the New York Daily News, the 29-year-old was found dead, with a gunshot wound in his head, on Aug. 19, 2013. The cast and crew of the crime drama was "devastated" by his death, releasing a statement that said, "We are beyond heartbroken at the loss of this sweet, gentle, good-hearted, intelligent man."
Anissa Jones
Anissa Jones became famous at the ripe old age of 6 for her role as Buffy in Family Affair (1966-71). She was reportedly relieved when the show ended and she could go back to being a normal 13-year-old girl. Co-star Kathy Garver spoke to Fox News in 2015 about Jones' downward spiral. "I really reached out and went to her 18th birthday party and her mother had come up to me and said, 'You know I wish you could spend some time with Anissa because she's in the wrong crowd,'" Garver recalled. "And that crowd was taking drugs. Unfortunately I had to go away for a project and didn't get back for two months and in that time she had died of a drug overdose" on Aug. 18, 1976.
Corey Haim
Corey Haim had a meteoric Hollywood rise alongside best friend Corey Feldman in films such as The Lost Boys (1987), but behind the scenes, Feldman insists the young actors were sexually abused by industry insiders. Feldman told The Hollywood Reporter in 2016, "With me, there were some molestations…but with Corey [Haim], his was direct rape…I believe that Haim's rapist was probably connected to something bigger and that is probably how he has remained protected for all these years."
Perhaps stemming from the horrific behind-the-scenes scandals of his childhood, Haim developed substance abuse habits that he couldn't kick. He died in on March 10, 2010, at age 38, from a reported drug-induced pneumonia. At the time, Haim was living with his breast cancer-stricken mother in a month-to-month rental, and some reports suggested he was clean for weeks leading up to his death. However, the Los Angeles Times later reported that Haim was allegedly addicted to prescription medications and had been "doctor shopping" to obtain them; toxicology reports and an autopsy indicated long-term damage to his lungs and heart from years of abuse. To add insult to injury, Haim was omitted from the "In Memoriam" segment at the 2011 Academy Awards, a move that didn't sit well with friends and fans.
Brad Renfro
When Knoxville, Tenn., native Brad Renfro was 10, he starred in The Client (1994). The young actor went on to appear in Apt Pupil (1998) alongside Sir Ian McKellen as well as a slew of other hit movies, but Renfro reportedly had a tough time adjusting to life in Los Angeles. His parents divorced, and TMZ reported that he had no "real guidance from adults as he tried navigating the treacherous movie industry." He struggled with substance abuse and drug-related crime, particularly heroin, and was even charged with grand theft for trying to steal a yacht in 2000.
The Los Angeles Times reported that Renfro, 25, died on Jan. 15, 2008, from a heroin overdose, despite despite those close to him saying he'd been clean in the weeks leading up to his death. The Los Angeles County coroner said "it was possible that Renfro had injected a dose of heroin typical for his days of heavier drug use." Like Haim, Renfro was also also left out of the Oscars' "In Memoriam" segment that year.
Judith Barsi
Judith Barsi appeared in dozens upon dozens of commercials and had numerous bit parts on television before her big movie break in Jaws: The Revenge (1987). While her career was amazing, her home life was terrifying. According to the
According to the Los Angeles Times, "When [Barsi] prepared to leave Los Angeles for the Bahamas to film [Jaws], her father [Jozsef Barsi] pulled a knife and bade her goodby. 'If you decide not to come back, I will cut your throat,' he said, according to a relative." The story grows darker. "The 10-year-old actress returned two months later, but the rage boiling inside the family's stucco house in the San Fernando Valley did not diminish, and the child plucked out her eyelashes and her cat's whiskers as her distress mounted, according to her agent."
Both Judith and her mother, Maria, reportedly suffered abuse from Jozsef for years. On or around July 25, 1988, he shot and killed his wife and daughter before killing himself, the Los Angeles Times reported. The following year, Judith's final film, a voiceover in All Dogs Go to Heaven (1989), appeared in theaters.
Scotty Beckett
For Scotty Beckett, life after Our Gang/Little Rascals was both brief and sad. He began acting at just 4 years old and transitioned to movies in the late 1930s. He signed on with MGM, but his busy career stalled after adolescence, and he eventually gave up showbiz.
According to the Eugene-Register Guard, Beckett was arrested multiple times on drunkenness or drunk driving charges, and in 1957, he was arrested for allegedly trying to cross the Mexican border while possessing 250 "stimulant pills." He logged a long list of reported run-ins with the law, including passing bad checks and striking his teenage daughter. "During one of Beckett's appearances in court, a judge told the former child star to 'grow up and start acting like a man,'" reported the Eugene-Register Guard. In 1962, Beckett reportedly attempted suicide, and on May 10, 1968, he was found dead in a rest home he'd entered just two days prior. The autopsy was inconclusive, but an overdose was suspected. Beckett was 38.
River Phoenix
River Phoenix landed his breakout role on TV's Seven Brides for Seven Brothers in 1982, when he was just 11 years old. He went on to star in Stand By Me (1986) and My Own Private Idaho (1991). Though he had a reputation as one of the cleanest-living stars in Hollywood (he grew up in a family fervently opposed to drugs, meat, and alcohol), Phoenix died of heart failure at Johnny Depp's Viper Room on Halloween 1993. Phoenix's close friend, musician Bob Forrest, later said that drugs were the norm within their showbiz circle.
Forrest wrote in his book, Running with Monsters (via The New York Post), "The drug routine stayed pretty consistent for all of us. First, smoke crack or shoot coke directly into a vein for that ninety-second, electric brain-bell jangle. Then shoot heroin to get a grip and come down enough to be able to carry on a conversation for a few minutes before you start the cycle again…River was obviously wasted and was as unsteady as a boxer who had taken one too many headshots during a fifteen-round bout." Forrest claims that just before Phoenix began seizing, he told him, "Bob, I don't feel so good, I think I'm OD'ing." Phoenix was pronounced dead at the hospital. He was 23 years old.
Heather O'Rourke
Poltergeist (1982) star Heather O'Rourke had just reprised her role as Carol Anne in Poltergeist III (1988) when she fell deathly ill. According to the Los Angeles Times, O'Rourke died on Feb. 1, 1988 on the operating table at the Children's Hospital of San Diego. She'd been admitted for stomach pain, but doctors discovered she'd had intestinal stenosis (a bowel obstruction) since birth. The condition caused her to go into severe septic shock, which brought on cardiac and pulmonary arrest. She was only 12 years old. According to her former manager, Mike Meyer, "Of all the things she was proud of, (she was proudest) of being elected president of her fifth grade class at Big Bear Elementary School."
Gary Coleman
Plato's Diff'rent Strokes (1978-86) co-star Gary Coleman's life was never easy. The actor was born with congenital health issues that stunted his growth to 4 feet 8 inches, as well as nephritis, causing him to get two kidney transplants by the time he was 14 years old. Despite the sitcom's massive success and Coleman earning close to $100,000 per episode, he struggled to find work after the series ended. By 1999, he had filed for bankruptcy, losing an $18 million fortune, reported People. He faced legal issues as well as financial ones, with lawsuits and minor criminal charges plaguing his later years.
In 2008, Coleman married Shannon Price, noting that it was his first romantic relationship, but the marriage was an odd and turbulent one. He was hospitalized in January 2010 for undisclosed reasons, then again in February when he suffered a seizure on the set of The Insider (1999). In May 2010, he was hospitalized after a fall in his home and suffered a brain hemorrhage from which he never recovered. The 42-year-old died in the hospital on May 28, 2010, after his loved ones removed him from life support. A court battle over his estate ensued, revealing that "Price had an open, romantic relationship with another man during part of the time she claimed that she was actually married to Coleman," according to Forbes.
Carl Switzer
Starting when he was just 7 years old, Carl Switzer starred as Alfalfa in Our Gang shorts from the 1930s. He dabbled in acting afterward, but made most of his money doing odd jobs. He weathered several run-ins with the law during his life, but his final days were dark and sad. According to History, "On January 21, 1959, Switzer and a friend went to the Mission Hills home of Moses 'Bud' Stiltz, to collect a debt Switzer believed he was owed. A fight broke out, during which Stiltz shot and killed Switzer. A jury later ruled the incident justifiable homicide." Switzer was 31.
Skye McCole Bartusiak
At just 8 years old, Skye McCole Bartusiak found fame as Mel Gibson's quiet daughter in The Patriot (2000). She went on to star as Megan Matheson in 24 from 2002 to 2003. Afterward, she landed bit parts for the next decade. On July 19, 2014, Bartusiak died in her sleep from an accidental overdose of prescription drugs and inhalants, reported People. Bartusiak's mother told CNN her daughter had been suffering from epileptic seizures before her death. Bartusiak was 21.
Dana Plato
Dana Plato starred as Kim Drummond on Diff'rent Strokes from 1978, when she was 14, until 1984, when she was written off the series, allegedly due to drug use. She struggled to find other roles, and subsequently turned to B-movies and eventually soft-core pornography. ABC News reported that Plato was arrested in 1991 after she tried to rob a video store at gunpoint, and the following year, she was arrested for allegedly forging a prescription for Valium.
On May 8, 1999, Plato died of an alleged accidental overdose of prescription drugs just one day after appearing on shock jock Howard Stern's radio show and submitting to a hair follicle test to prove she was clean. Stern later told the New York Post that Plato "privately begged" him not to test her hair. She was 35 years old.
The tragedy didn't end there. Plato's son, 25-year-old Tyler Lambert, reportedly committed suicide in 2010.
Norman Chaney
Norman Chaney starred as Chubby in Our Gang from 1929, when he was 15, until 1931. He died in 1936 at just 21 years old while undergoing surgery for a glandular condition. The Baltimore Sun reported that Chaney's mother couldn't afford a headstone for her son, but in 2012—76 years after his death—a group of fans raised enough money to purchase markers for both Chaney and his mom.
Tara Correa-McMullen
Fourteen-year-old Tara Correa-McMullen starred as a former gang member who was turning her life around in Judging Amy (1999-2005), but her character died in prison in 2004. In 2005, at age 16, Correa-McMullen was killed in a suspected gang-related shooting in Inglewood, Calif. According to the Los Angeles Times, she was an "innocent victim" who was simply "hanging out with friends in front of an apartment complex."
Sawyer Sweeten
Everybody Loves Raymond (1996-2005) star Sawyer Sweeten and his identical twin, Sullivan, got their start as babies on the hit sitcom in 1996. The boys didn't act after the series ended, and the National Enquirer (via Radar Online) reported that Sawyer was in debt and depressed after suffering from bullying and loneliness. The 19-year-old shot and killed himself on April 23, 2015, while visiting family in Texas with his twin brother.
Speaking on The Dr. Oz Show in 2016, Sullivan said his brother had a tough time contending with all the normal childhood experiences he'd missed by acting. "Afterwards, he had a bit more a cynical attitude toward it," he said. "We both definitely enjoyed being on the show. I think it was afterwards when we realized how much school we missed and how little we got to socialize with other kids…I think he kind of blamed Hollywood for that a little bit."
Billy Laughlin
At 8 years old, Billy Laughlin was cast as Froggy in Our Gang in 1940, but when the series ended, he left show business. At age 16, he was struck by a car and killed while delivering newspapers.
Christopher Pettiet
By 1991, 15-year-old Christopher Pettiet was the star of the film Don't Tell Mom the Babysitter's Dead (1991) as well as The Young Riders (1989-92) TV series. Unfortunately, he struggled to find work as an adult. Pettiet almost managed a comeback in 1999 with the MTV series Undressed, but he was only on the series for six episodes. His last project was a guest role in Judging Amy that same year. He died from an accidental drug overdose on April 12, 2000. He was 24.
Josh Ryan Evans
Josh Ryan Evans got his showbiz start on sitcom Family Matters in 1996 when he was 14 years old, followed by a breakout role in the TV series Ally McBeal in 1998, and then his best known role as Timmy on the soap opera Passions. Evans died the same day as his onscreen Passions character. According to USA Today, Evans died Aug. 5, 2002, the same day his character was killed off on Passions (though the episode had reportedly been filmed the month prior.) On the soap, Timmy had been gravely injured during a fight. In real life, he died from complications associated with a congenital heart condition.
Matthew Garber
Matthew Garber was a British child actor most famous for starring as Michael Banks in Mary Poppins (1964) when he was 8 years old. He played bit parts in Disney films until retiring from acting as a teen. According to Glamour, he contracted hepatitis, which spread to his pancreas, and succumbed to pancreatitis on June 13, 1977, at age 21.
J. Madison Wright Morris
J. Madison Wright Morris starred in television shows Earth 2 (1994-95) and Grace Under Fire (1993-98), followed by feature films including Shiloh (1996). According to the Los Angeles Times, she received a heart transplant when she was just 15 years old after an X-ray revealed she had an enlarged heart and suffered from cardiomyopathy. After abandoning acting in 1999, Morris reportedly went on to study teaching and get married, but she suffered a fatal heart attack the day she returned from her honeymoon on July 21, 2006. She was 21.
Bobby Driscoll
Bobby Driscoll was the voice and model for Disney's Peter Pan (1953), but his film work stalled as a teen suffering from severe acne. According to the National Enquirer, after Disney dropped Driscoll, he struggled to find acceptance from his peers as a normal school-aged kid and turned to drugs as a coping mechanism. "I was 17 when I first experimented with the stuff," he told the Los Angeles Times (via the Enquirer). "In no time I was using whatever was available…mostly heroin, because I had the money to pay for it." Arrests for check forgery and drug possession and a stint behind bars followed.
"On March 30, 1968, two kids playing in a deserted tenement building [in New York] found the corpse of a homeless young man with needle marks covering both arms," the Enquirer reported. The body was buried in an unmarked grave. "In 1969, about nineteen months after his death, Driscoll's mother sought the help of Disney Studio execs in finding her son in an attempt to reunite Bobby with his dying father. A fingerprint check conducted by NYPD revealed that the unidentified body they had buried was that of Bobby Driscoll." His mother reportedly did not disclose her son's death until the re-release of his first Disney film, Song of the South, in 1971.
Michael Cuccione
At age 15, Michael Cuccione starred as Jason "Q.T." McKnight in 2Gether (2000), an MTV original film spoofing boy bands. According to MTV News, the teen had began battling cancer when he was 9 years old, but after aggressive chemotherapy, radiation, and a bone marrow transplant, he became cancer-free. However, the treatment weakened his lungs, and he never fully recovered. He reportedly required a portable oxygen tank on the set of 2Gether. Cuccione died Jan. 13, 2001, just days after his 16th birthday. "His lungs just gave out," his uncle told MTV News. "We weren't really expecting it."