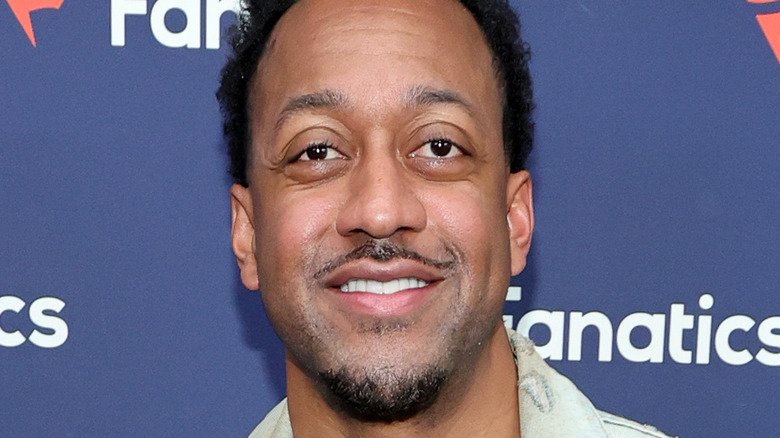 During the '90s, just about the only catchphrase-spouting TV kid more famous than Steve Urkel was Bart Simpson. But the popularity of Steve Urkel never would've happened without actor Jaleel White, whose TV career began with a 1984 appearance on "The Jeffersons" when he was only 3 years old.
In '85 and '86, White played a recurring role on the CBS sitcom "Charlie & Company." He also appeared in a handful of movies and made guest appearances on other TV series. White was even up for the role of Rudy on "The Cosby Show," but lost the part at the last minute to Keshia Knight Pulliam. "That's my tragic auditioning story," he told Vanity Fair. "We were all packed up and ready to go to New York and my agent had told my parents that they needed to start looking for places to live out there. Next thing you know, there was one more audition and that was supposed to be a formality at the network. And a little girl comes walking in … " The rest is history.
Four years later, White landed a role that was supposed to be a one-off mid-season appearance on ABC's "Family Matters." However, the character of Steve Urkel skyrocketed to fan favorite status, making White a major celebrity at just 12 years old. White has said he didn't initially feel welcomed by the cast of "Family Matters," but as reported in Entertainment Weekly, White gave his co-stars credit, saying, "They knew more than I did about the business … at that age. But I do think they do deserve credit at times for having helped foster a more harmonious environment."
Although none of White's projects have been as iconic as his role on "Family Matters," the actor never stopped working. Read along to catch up on everything White has done over the last 20-plus years, and how his career is coming full circle.
Jaleel White wasn't just Urkel — he was also Sonic
Jaleel White had a very busy handful of years in the '90s. While he was starring in "Family Matters" as Steve Urkel, White also began a side hustle as another staple of the era's popular culture — Sonic the Hedgehog. White voiced Sonic in multiple series, including 1993's "The Adventures of Sonic the Hedgehog" and 1994's slightly more serious-minded "Sonic the Hedgehog" on ABC Saturday mornings. After the conclusion of "Family Matters," White returned to Sonic once more for the 1999 series "Sonic Underground."
White's also played audio-only roles on several other animated programs. These include a guest appearance on a 2013 episode of "Regular Show," a 2016 episode of "Legends of Chamberlain Heights," and three episodes as the voice of Gene the Genie in the 2017 "DuckTales" series. White even reprised his role of Steve Urkel in a 2019 episode of "Scooby-Doo and Guess Who?"
Grown Ups only lasted a year
Despite the popularity of Steve Urkel, Jaleel White was eager to leave the role behind. He felt he had outgrown the iconic character years before "Family Matters" ended, and told Vanity Fair, "I knew physically I had made certain sacrifices to keep that property alive that just couldn't be made anymore. I wasn't changing my hair; I was staying out of the gym. To be honest, I was retarding my own growth as a man in order to maintain the authenticity to what I thought that character should be." This is something many child actors have experienced, but adult TV actors can also find themselves trapped by their own success.
As White told the New York Times back in 1999, "Until you break your Vinnie Barbarino, Mork mode that's what you are … They sold that character [Steve Urkel] for a decade. You think you can go out and break that in a year? No way." This is a common frustration amongst actors who are strongly associated with a former television role.
Because of these frustrations, White was obviously thrilled to start a new series playing a grown man in the appropriately titled "Grown Ups" on UPN. White starred in 22 episodes of the short-lived 1999 series as J. Calvin Frazier, a young man who works in middle management at a corrugated box company. Although the series was cancelled after only one season, White's comedic timing remained as impeccable as ever.
White graduated from UCLA
White's schedule might've cleared up a bit after "Family Matters," but he still kept very busy. The fact that he attended college and got a degree around the same general time "Grown Ups" and "Sonic Underground" were in production boggles the mind.
White attended UCLA after "Family Matters" ended and graduated in 2001 with a bachelor's degree in film and television. Making the choice to attend college despite having a successful acting career certainly attests to the effort White's family made to keep him grounded during his famous childhood. As White told The Hollywood Reporter, "It helped preserve my sense of reality."
White explained in a different interview, "Really, UCLA was just about getting the degree for my mother, and at the same time seeing what was going on in my peers' heads." White went on to say, "I remember it upset my mom terribly … that when I graduated from college, I only had one person from the press there to take my picture … It made me understand that sometimes, when you're not getting a whole lot of attention, you're actually walking the right path."
White shows up on TV quite often
After finishing college, White landed guest appearances in a variety of popular shows, playing everything from a young lawyer interviewing for a job in "Boston Legal" to a prison inmate named Porter in "House." In "NCIS," White played a real estate investor who stumbles upon a dead body.
White has been in a couple episodes of "Psych," playing a member of an a cappella trio who winds up involved in the investigation of a murder, not once, but twice. White played a police officer in an episode of "Bones." In an episode of "Hawaii Five-0," White played a man who wakes up after partying with a couple of friends to find a dead woman in their hotel room. In "Drunk History," White played Bass Reeves, Grandmaster Caz, and Martin Luther King Jr. during historical reenactments in three episodes of the hilarious series.
Although White only rarely found himself in recurring roles, he seems to enjoy the variety and having opportunities to work with an array of actors. White told Parade, "I did an episode of 'Boston Legal' and I was on a stage with William Shatner and Candice Bergen … That's really what I want out of my career. I want to work with the best. Because when you work with the best, you surprise yourself."
White drops into movies here and there
Jaleel White's post-"Family Matters" career goes beyond guest spots on television. He's also put together a significant resume of film work. In 2002, White had a supporting role in "Big Fat Liar." In 2006, he landed another supporting role in the stoner comedy "Puff, Puff, Pass." In what might be his most famous movie appearance, he played a talent booker in 2006's "Dreamgirls." Lesser-known efforts include White's leading role in the 2006 independent comedy "Who Made the Potatoe Salad?" and his appearance in the 2009 adaptation of "Call of the Wild."
In 2011, White played a banjo-playing teacher in "Judy Moody and the Not Bummer Summer." White told Vanity Fair, "I spent about three or four weeks working on it. Apparently, I followed in Steve Martin's — one of my heroes — footsteps and I didn't even know it," referencing the comedy legend's incredible banjo skills. White also worked on the 2017 drama "The Preacher's Son." In 2019, White was in two movies — the drama "When Vows Break," and the comedy "5th of July."
The former child actor has a child of his own
Back in 2009, Jaleel White and Bridget Hardy's daughter Samaya was born. The couple didn't stay together, and reportedly had a messy custody battle when their daughter was only 11 months old. In a 2010 interview with Star, Hardy alleged White was abusive. Although Hardy gave a report to the police, White was never brought up on any charges because of a lack of evidence, as reported by People Magazine. White told People, "Bridget Hardy is the mother of my only daughter in this world and without Ms. Hardy I would not have the treasure that is my daughter. God knows the truth. I ask for your sensitivity during this time, I can assure all of my fans this is only residue from a child custody matter."
Despite the former couple's contentious relationship, White absolutely dotes upon his daughter Samaya, and seems to love being a father. The star's Instagram feed is filled with photos of them going places together, and his thoughts on fatherhood and how quickly kids grow up. When his daughter graduated grade school, White said, "I always tell other new fathers to drive your child to school in the mornings every chance you get. Something about that morning drive marks time like nothing else." If you read White's comments about Samaya, he clearly loves being a "girl dad."
Fake It Til You Make It was a passion project
In 2010, Jaleel White starred in, wrote, and produced "Fake It Til You Make It," a web series about a former child star who becomes a mentor to a group of aspiring actors in Hollywood. White told Parade, "It's basically going to be what 'Entourage' should be. 'Entourage' celebrates the 5% of our business that fly around in private jets all the time. I don't really think that's particularly realistic. I want to do a show about the 95% of this business that are just trying to get a SAG card."
This isn't White's first writing credit. In another interview White said, "I kinda caught the writing bug when I was about 17, and at 18 started writing on the show," referring to the two episodes of "Family Matters" he wrote back in the '90s. He continued with this interest while attending UCLA for film and television, saying, "When I graduated, I sold screenplays to everybody from Imagine Entertainment to Disney to PBS." Although judging from White's IMDb, it looks like none of these screenplays have made it into production yet.
White sounds like he's interested in wearing many hats in the entertainment industry. He told Entertainment Weekly, "When you watch 'Fake It Til You Make It,' you're going to get a chance to see me the producer, me the writer. I wrote every episode. This isn't me again getting other people to do my work for me. That's the thing in comedy, you want to ultimately have a voice."
White is a star who did some dancing
Jaleel White was a contestant on "Dancing With the Stars" Season 14 in 2012, partnered with professional dancer Kym Herjavec-Johnson. White told The Hollywood Reporter that he finally agreed to do the show because "The offer ran through my mom this time instead of me." He added, "It's her favorite show." At the time, White teased he and Kym might bring back his famous Urkel dance moves during the competition. He was voted off after seven weeks. Upon his departure, White confided to co-host Tom Bergeron "I'm going to tell you a secret. I really only thought I would last three dances in this competition," conceding defeat with grace.
White's time on the show wasn't entirely without controversy. US Weekly reported he had a meltdown in practice one day after accidentally stepping on his partner's foot. Rumors of on-set tensions aside, it sure looked like White enjoyed dancing in his televised routines with Herjavec-Johnson.
Me, Myself & I didn't become a hit
Jaleel White has admitted his years of single-episode guest appearances have come with certain challenges. He told The Hollywood Reporter "In my 20s, that was tough to deal with, because I had people asking me, 'Well, what are you up to these days?' And it's like, 'You didn't catch me playing my detective turn on Lifetime last week?'"
In 2017, White signed on to a new series with CBS — "Me, Myself & I." The short-lived sitcom starred Jack Dylan Grazer, Bobby Moynihan from "Saturday Night Live," and John Larroquette, with all three actors playing the same character during different periods of his life. White took on the role of Darryl, the business partner and friend of Moynihan's 40-year-old version of the protagonist. Unfortunately, "Me, Myself & I" was pulled from its slot after airing just six episodes. The series continued with production for the contracted 13-episode season but wasn't picked up for a second season.
Recurring roles aren't entirely out of the cards
After years of single-episode appearances and the disappointment of "Me, Myself & I," Jaleel White started landing a few recurring roles. White appeared in two episodes of "Fresh off the Boat" — one in 2018, and he reprised the same character for a 2020 episode. White worked on three episodes of "Raven's Home," starring fellow '90s child star Raven-Symoné. In 2020, White worked on five episodes of "The Big Show Show" on Netflix and two episodes of BET's "Boomerang."
It's unfortunate that despite consistently working for the last 20 years, nothing White has been involved in has really taken off like his tenure as Steve Urkel. Maybe it is a testament to how well he embodied Urkel, or perhaps he's experienced the downside of typecasting. But who knows? His next iconic role could be somewhere on the horizon.
White jumped into the podcasting game with Ever After
In 2020, Jaleel White started a new podcast called "Ever After with Jaleel White" where he talks to other celebrities who are navigating life and adulthood after gaining notoriety as child stars. In Season 1, Jaleel talks to Keke Palmer, Haley Joel Osment, Raven-Symoné, Matt Shakman, Danica McKellar, Tyler James Williams, and Mayim Bialik. If you were an '80s kid and a '90s teen, this podcast may quite possibly satisfy your nostalgia cravings. The trailer on YouTube gives you a taste of what's in store.
White talks with other actors who experienced the strange reality of being a child star, showing how despite being kids, they were professionals. White told Entertainment Weekly, "I don't think people realize just how many hours we put in. It's being on a set, or being in front of the camera, behind the camera, on a promotions trail… We're all so used to that." He also discussed the transition from child star to acting as an adult and how difficult that can be on the podcast.
The podcast was so successful that it is currently slated to become a television series featuring Brian Austin Green as the first guest. White told Deadline, "The podcast series enabled us to have deep, meaningful conversations with many actors and now we are even more excited to have a TV pilot ready for viewing."
The spirit of Steve lives on in Purple Urkel
In 2021, Jaleel White launched a cannabis line in collaboration with 710 Labs, called ItsPurpl, featuring strains of Purple Urkel. Brad Melshenker, the founder of 710 Labs, told The New York Times, "We were never a brand that pursued celebrity deals, in fact we turned a few away … But after meeting Jaleel serendipitously on an airplane and becoming friends, the idea grew organically, and we knew we had the right partner."
White, who had his sights on the cannabis industry for years, told Forbes, "The thing that always stood out to me was there no clear brand leader for fire purple weed. It made no sense to me no company of significance had claimed this lane, so why not me?" White shared how he has visited the grow facility in Oakland and learned a lot while selecting strains for the line, telling Forbes, "I feel a little bit like Willy Wonka."
White told The New York Times that he would like to see more people of color represented in the cannabis industry. He said, "We'd like to see the true pioneers of this industry — the folks who were in it when it wasn't as popular — have access to compete within the space they helped create, as well as some of our brothers who have been locked up for engaging in what has now become legal behavior."
Jaleel White's ongoing film work
Jaleel White's career has been on an upswing during the last few years. He's been landing recurring television roles, branching out into podcasting, and diversifying with his cannabis line. He's also made a few movies. In the Netflix basketball drama "Hustle" staring Adam Sandler, White plays an assistant coach for the Philadelphia 76ers. This project must have been a dream for these two actors, because both White and Sandler are known for being big basketball fans.
White costars alongside Mena Suvari in 2022's "The Greatest Inheritance" a comedy about estranged sisters who are sent on a twisted scavenger hunt following the death of their mother. White played the deceased's attorney and executor in this film that seems to have missed the mark. "The Greatest Inheritance" has overtly Christian themes, so while that might be a bonus for fans of faith-based movies, the quantity of scripture references might be a turnoff for some audiences.
White also landed a role as in "North of the 10," a movie about five friends living in Chicago.
Steve Urkel is coming back for Christmas
As of the animated Christmas special, "Did I Do That to the Holidays? A Steve Urkel Story," set to premiere in December 2022, Jaleel White's career comes full circle.
In this Cartoon Network special, Urkel's clumsiness gets him into trouble with the Santa at the local mall, sending him on an adventure to find the real Santa and save the Christmas spirit. It's no secret White was ready to leave Urkel behind when "Family Matters" ended, because he felt staying true to the character was discouraging his growth as a man and as an actor. Reprising the character through animated specials like "Scooby-Doo and Guess Who?" and "Did I Do That to the Holidays?" is a perfect way for White to revisit the role that made him famous without trying to make himself look like the boy he once was.
It's almost like White already envisioned this possibility when he told the Hollywood Reporter back in September 2017, "I always tell people, if I was Bart Simpson, I'd still be on the air [as Urkel] right now. But I wasn't animated. I was a real boy."