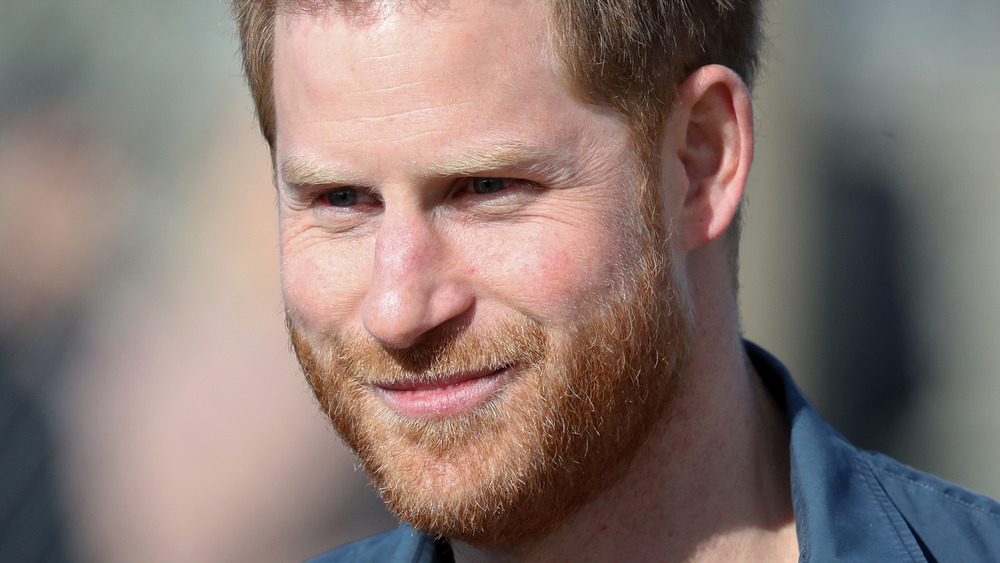 The world has had its eye on Prince Harry since before he was even born, but just like anyone you watch grow up from infancy, it's easy to forget how much he has changed over the years. Harry has gone from apple-cheeked baby, to second hottest prince (LOL), to royal wild child, to ultimate #HusbandGoals in the blink of an eye.
And in 2020, the younger Windsor son, along with wife Meghan Markle, caused jaws to drop across the English-speaking world (including within the royal family itself) when the couple left their official positions as senior royals, moved to L.A., and then talked about it in a no-holds-barred sit-down with American royalty, Oprah Winfrey.
So how did the erstwhile Duke of Sussex go from Buckingham Palace to family man with two kids and a coop-full of rescue chickens in California? Let's take a little stroll through the History of Harry to explain why the world is stunned by the prince's transformation over the years.
Prince Harry was an adorable little kid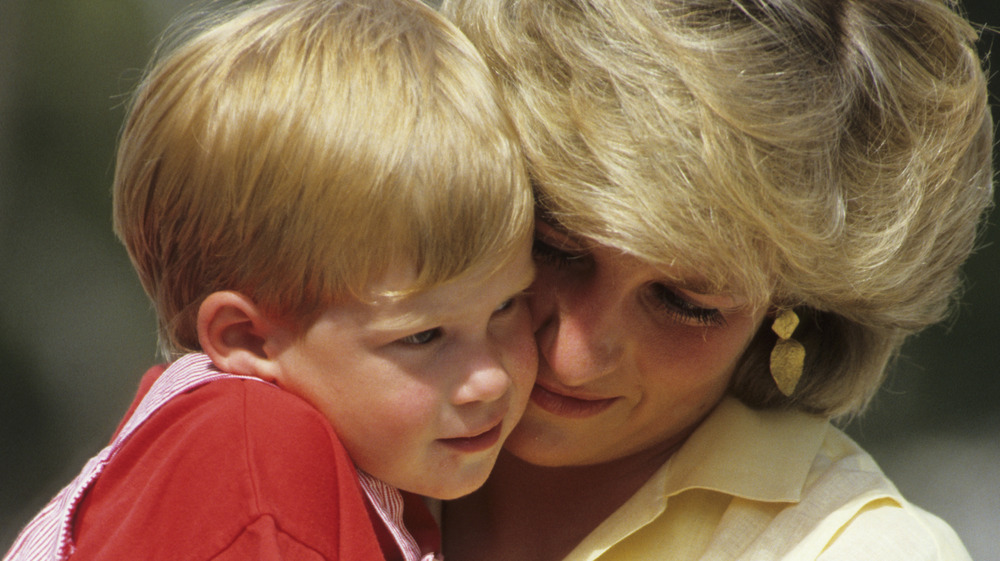 Prince Harry made his world debut in 1984, with his mother Princess Diana posing for pictures with the newborn outside on the steps of the hospital (one of the wildest royal traditions, TBH). Harry was a truly adorable kid, charming the world in his little '80s kid fashions, from gingham overalls to tiny, white polo shirts. One 1988 photo of 3-year-old Harry is especially revealing of the prince's fun-loving and slightly rebellious personality, showing him sticking his tongue all the way out while in his mother's perfectly styled arms.
Harry was only 12-years-old when Princess Diana died in August 1997, and photos of him and brother Prince William walking behind her coffin were some of the most heartbreaking images of the funeral. As he himself has noted many times, the shock of his mother's death had a profound impact on the rest of Prince Harry's life, according to BBC.
Soon after, Harry entered the prestigious Eton school as his brother did, and took a gap year in Australia, working on a sheep farm with AIDS orphans, reflecting both his mother's advocacy work with AIDS victims and foreshadowing his later charity work.
Prince Harry went through his wild phase
In the early aughts, Prince William was thought to be the "hot one," while Prince Harry was more like the JC Chasez to William's Justin Timberlake. But while William was perfecting his Prince Charming act, Harry was establishing a reputation as the family wild child, in addition to starting his 10-year military career.
When Harry was 17, the tabloids announced that he was "sent to rehab" for smoking weed, and the palace clarified that while he had "experimented" he was not a regular user. In the following years, Harry made headlines for a scuffle with a photographer outside of a club, as well as the infamous Nazi outfit he wore at a costume party (the prince has since apologized). You may also remember the 2012 photos of 28-year-old Harry and a woman running around naked in a hotel. Apparently, he had been playing "strip billiards," according to the BBC.
When he wasn't making headlines for his booze-fueled antics during this time, Harry was getting attention for his two most famous romantic relationships pre-Meghan Markle. Harry's two long-term girlfriends (that we know of) were Chelsy Davy and Cressida Bonas. And as we all know now, despite media speculation, neither made it down the aisle with the prince.
Prince Harry adopts his late mother's charitable ways
The party has to end for everyone sometime, even when you are a member of the British royal family. As Prince Harry entered his 30s, he definitely seemed to slow down his hard-partying lifestyle, showing that he had learned both from his youthful mistakes and his military career.
In between dating and partying in his 20s, Harry was serving in the military, and was the first member of the royal family to serve in a war zone in over 25 years. Harry has said he will carry the experience with him the rest of his life, BBC reported, which you can tell in his charity work. The era of Charity Harry arguably got its real start in 2014, when he founded the Invictus Games, an international competition for injured service-people.
The Invictus Games also happen to be the scene of Harry and Meghan Markle's first public appearance as a couple. The lovebirds were spotted holding hands at the event in 2017, where Meghan wore a pair of jeans from the brand Mother that immediately sold out everywhere.
But the Invictus Games isn't the only personally meaningful charity to which Prince Harry devoted his time. The prince co-founded Sentebale with Lesotho's Prince Seeiso in 2006, which supports children affected by HIV/AIDS in Lesotho, Botswana, and Malawi. If you are up on your Princess Diana history, you will know that AIDS was a cause dear to the late royal's heart, as well.
Prince Harry introduces the world to his new love
This more sedate, grown-up version of Prince Harry coincided with his relationship with future-wife Meghan Markle (coincidence?). Not long before their relationship gained speed, Harry was best known as the partier of the family. However, on Meghan's arm, he presented a much more mature version of himself.
The couple had actually announced their relationship publicly before they were pictured together at the Invictus Games. And as soon as they did begin to make public appearances, it became immediately clear how much the two were smitten with each other. To exactly no one's surprise, they announced their engagement just a couple of months after their first public appearance.
While Prince Harry's romantic history has, of course, been well-documented over the years, he seemed particularly devoted to Meghan. And as the date to the wedding ramped up, and ugly rumors began swirling about Meghan in the tabloids, Harry showed a serious, protective side when it came to his fiancee.
In the couple's interview with Oprah Winfrey in March 2021, they alluded to some of the stories about Meghan's alleged bullying that were circulating at the time, which attempted to paint her as demanding and unkind. The stories also reported at the time that Harry had declared, "What Meghan wants, Meghan gets!" Based on the information the pair shared with Oprah, it's clear that whatever happened, the fact that Harry was ready to go to bat for Meghan is definitely true.
In his final form, Prince Harry proves to be a true ally
Today, Prince Harry is 36, married, and a father, living far from England in California, removed from royal life, and apparently ready to burn it all down.
Harry has evolved into his final form, model husband and A+ ally, going head-to-head with his entire family to defend his wife, Meghan Markle, from racism and cruelty, to the point of actually leaving the only life he has ever known behind. In the bombshell interview with Oprah Winfrey on CBS, Harry confirmed that certain members of his family had raised concerns over their son Archie's skin-tone before he was born, and that they refused to protect his wife from the ravages of the British tabloids, who were eager to paint her in a villainous light.
He also said that Meghan saved his life "without question," by showing him a way out of the royal life, where he said he felt "trapped" without knowing it. But Meghan disagreed, saying he was the one who saved them, by getting her and their son out of the royal spotlight to protect them.
And now everyone is crying.