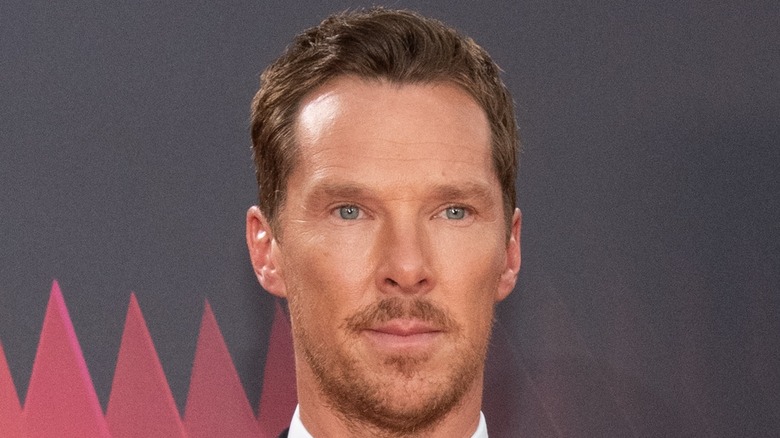 Marvel's latest offering, "Doctor Strange in the Multiverse of Madness," is already poised to break records, with Variety claiming that the film is outperforming box office estimates and may be the biggest domestic movie opening of 2022. In the film, Benedict Cumberbatch plays the eponymous superhero, who has the ability to conjure a number of spells to fight off the malevolent forces of the Marvel Universe.
But it seems that Cumberbatch isn't just a hero on the screen. The "Sherlock" star made headlines in 2018 after it emerged that he jumped out of his Uber taxi to help save a man who was being mugged in London.
"It all got a bit surreal. Here was Sherlock Holmes fighting off four attackers just round the corner from Baker Street," the Uber driver said about the situation, according to CNBC.
Oddly enough, that wasn't Cumberbatch's first experience with crime. Fourteen years earlier, he had been the victim of kidnapping and robbery while traveling in South Africa, and the details of the experience are genuinely terrifying.
The build up to the situation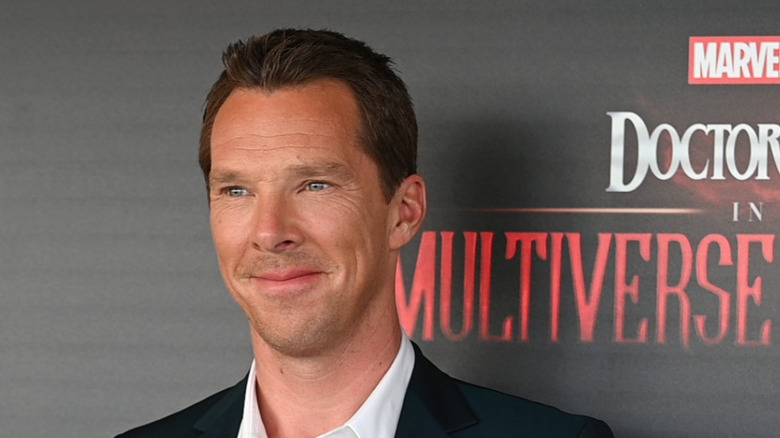 According to the "Fifth Estate" star, he and two friends had been filming the 2005 mini-series "To The Ends of the Earth" in Richards Bay, per Screen Rant. The trio decided it would be fun to learn how to scuba dive, and took a weekend trip to get their certifications. Though they were supposed to return to their filming location in the morning, Cumberbatch guiltily confessed that he convinced his colleagues to change their return itinerary and go that evening instead.
"It was cold, it was starting to get like a South African winter and I felt a little sick. I said, 'Guys, I think we should go back tonight instead of early tomorrow morning before we start filming Monday,'" he said in a WTF with Marc Maron podcast.
One friend pushed back at first, noting that it could be "kind of sketchy out there at night," especially since they would have to drive on an unstructured road for part of the journey. However, the three eventually decided to dismiss their concerns and head off despite the late hour.
This ended up being a very bad idea
In an interview with The Hollywood Reporter, Cumberbatch set the scene, explaining that the drive back was cold and dark. Worse, he said that the party felt on edge about driving on the unstructured road, especially since it was not known to be safe. But the big issue ended up not being other people on the road — it was the car itself.
"Poof, the front-right tire blows. So we got the spare, but that meant getting all of our luggage out. We were like sitting ducks," Cumberbatch recalled.
Once the "Imitation Game" actor and two friends removed the tire, six armed men emerged from out the bushes, shouting orders. "They were like: 'Look down! Look down! Put your hands on your heads! Look at the floor!' And they started frisking us and said: 'Where's your money? Where's your drugs? … Where are your weapons?'"
Things soon got worse, and the situation morphed from a robbery to a kidnapping when the armed men bound Cumberbatch and his friends and threw them back into the car. They were going to a second location.
Never go to a second location
A common warning — sometimes attributed to a 1991 segment on "The Oprah Winfrey Show" — is to never go to a second location if being kidnapped. But Cumberbatch and his two friends had no choice. In the WTF podcast, Cumberbatch recalled that his hands were bound by his shoelaces, and he and his friends felt total fear after they were driven, off-road, for at least two hours. During this time, Cumberbatch complained to his captors that his limbs were getting numb. But whining about his situation was not the wisest move, as the "Current War" star was soon to find out.
In response to Cumberbatch's protests, he was thrown in the trunk of the car, still bound. However, he was able to use this to his advantage.
"Look, I'm going to be a problem for you because I might die. It's a small space, I can't breathe, I have a problem with being in a small space," Cumberbatch remembered he told his captors, banking on the fact that the men were not planning on seriously harming him or his friends.
When retelling the story, he explained that he thought his best chance at survival was convincing the men that dealing with injured or dead foreigners wasn't a "good idea," for their own sake as much as his own.
The (almost) end of the ordeal
Cumberbatch's impassioned pleas got him out of the car trunk. But the respite didn't last long. Not long after the trunk fiasco, he and his friends were thrown out of the vehicle and onto the dirt ground. In perhaps the most horrific turn of events, the armed men ordered the three actors in the classic execution-style sitting position, per ET Online.
"I was scared, really scared. I said: 'What are you going to do with us? Are you going to kill us?' I was really worried that I was going to get raped or molested or just tortured or toyed with in some way," he confessed (via The Hollywood Reporter).
But the pit stop wasn't to hurt Cumberbatch or his friends. Instead, the armed men had finally arrived at a bank. The thieves had been unhappy that the actors had not carried cash on them and had decided to travel over two hours to a place where they could withdraw money using the trio's debit cards. After they were able to get their hands on cash, they disappeared.
But the night wasn't over yet. Cumberbatch and his colleagues did not know where they were and did not have any money, transportation, or phones to get help.
Getting home and looking back
The "Doctor Strange" star and his two friends walked down the road until they came across a drive-in safari. Outside the entrance was a security guard, along with two women at a kiosk selling beaded bowls and wooden carvings. From there, the three actors were able to call the production company and waited until they were picked up.
"It really, really enriches your values in life," Cumberbatch said of his near-death experience, per The Hollywood Reporter. "I cried with gratitude." Moreover, the actor added that while he and his friends were shaken, they were incredibly fortunate that nothing worse had happened to them.
"Literally, the next day in the paper, there was a … yeah a guy got killed at a road stop, and all that was in his car was a two-rand coin and a lighter," Cumberbatch recollected. "We were very lucky," he added in the WTF podcast.
Cumberbatch noted that afterward, he processed the trauma by becoming an adrenaline junkie as a way to feel in control of his mortality. He added that though he still sometimes gets those urges, his desire to stay safe and healthy for his family has helped him cope better.
However, he still has advice for anyone with a flat tire in a not-so-great part of town."You can run for quite a while on three tires, so for anyone listening, keep driving," he said.